Thinking about getting a daybed? They can be the perfect blend of couch and extra sleeping space for guests or a cramped studio apartment. You're in luck because when it comes to daybed décor, the possibilities are endless!
When people ask us what a daybed is, our best answer is that it's a bed that can be used for a lot of different things, not just sleeping. Other uses include sitting, lounging, and reclining. They look like a cross between a bed, a couch, and a chaise lounge.
There are several advantages to these compact sleeping surfaces, including:
They're multipurpose. They work equally well for sleeping, lounging, and studying.
For kids and teenagers, they can be used for both sleeping and sitting. This situation is ideal for when they have company over and need a comfortable seated area.
Young professionals may not want to continue using a twin mattress as an adult, but they may not be able to afford something more elaborate. A daybed can disguise itself as a sofa, saving heaps of embarrassment.
A guest bedroom, and even a room in general needn't be dominated by a bed. These multi-functional furniture items can be used as office furniture and then serve as bedding when guests arrive, or you need to lie down.
We'll share our favorite daybed ideas here, whether you're looking to upgrade a room, add more seating areas, or be able to sleep more guests in your home.
Daybed Hacks to Know
Want to know the best ways to decorate with a daybed? Here are our top tips:
If you're in a studio apartment, ditch the bulky mattress and opt for a daybed that looks like a sofa instead. No one will be the wiser. When someone asks where you sleep, tell them you hang upside down like a bat. Or maybe don't say that. Some people might freak out.
Get one with drawers. Some models come with a pull-out set of drawers. Keep extra blankets, pillows (or shoes) in here to help keep your space tidy.
The least expensive models tend to look plain, and, well, cheap-looking. Add a bit of class with a throw blanket and stylish pillows. Textures and colors can make a world of difference.
Did you know that there are backless options? They look more like a soft, cushy bench. These are ideal for putting in your living room because they double as a seating area. No one will have a clue that the lovely seat that they find so comfortable is actually designed for sleeping!
If you share a bedroom or have friends and family over, get a trundle daybed. It'll have a mattress that pulls out from underneath, allowing you to sleep an extra person without buying another piece of furniture.
If you've got a porch or patio, you can put a daybed out there! Make sure you get either a wood or metal frame and only use weather-resistant cushions and pillows that are designed for outdoor use.
Materials
Wood
If you've got a traditional home or bedroom, then a wooden style is the way to go. It'll match just about everything, especially if you go with a standard stain like dark, black, cherry, oak or pine.
Metal
Metal is the most flexible (not literally, but in a style sense). Choose ornate curled wrought iron designs for a girl's room or a shabby chic vibe or opt for something more streamlined with straight lines and angles for a more masculine or industrial setting.
Fabric
Fabric designs look more like sofas than beds, and we love that! This is ideal for situations when you want a piece of furniture that serves multiple purposes. Maybe it's meant to stay in the living room, or it's for a den or guest bedroom that doubles as an office.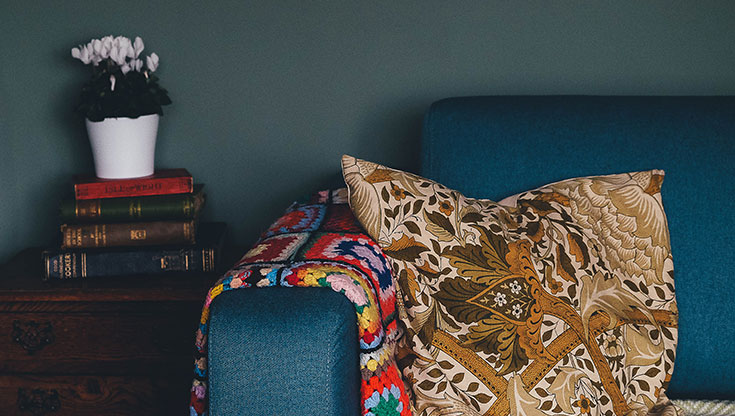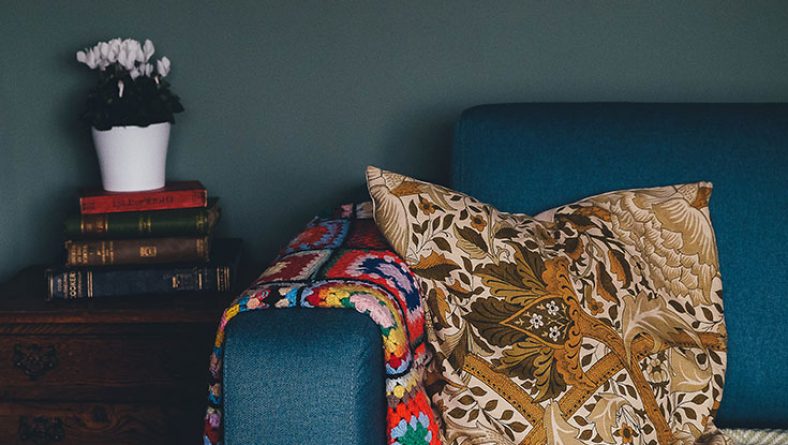 Types
Trundle
Traditional daybeds have trundles, so you can pull out the second mattress and sleep an additional person. There's a new style that's making waves, though. It looks like a couch, functions like a bed, and it has a pull-out trundle that's disguised to match the underside of the sofa. It's pure genius.
Sleigh
This style slightly resembles a baby crib with an open front. Maybe it's the curved edges that give it that look. The advantage of the curved head and foot sections means that you've got a little more room, and that's a big plus!
Canopy
Whether you're sleeping indoors or under the stars, a canopy daybed is a breezy luxury that will make you feel like you're on vacation. If your bed doesn't come with tall posts to hang a canopy from, then do it DIY-style and hang a circular canopy with draped material from the ceiling.
Chaise
The advantage of a chaise bed is that your feet won't poke through the slats on the other side of the mattress. There are no downsides, either. Chaise lounges add an air of sophistication with just a tiny hint of a visit to the psychologist's sofa.
Country
Country-style furniture is characterized by blonde wood and classic features like slats and knobs. It's ideal for children's rooms and guest bedrooms alike.
Traditional
Traditional daybeds are stunningly beautiful and look at home in most settings. The original classics were often white metal with painted glass knobs at each post. They vary widely in price, but they're lightweight and easy to move.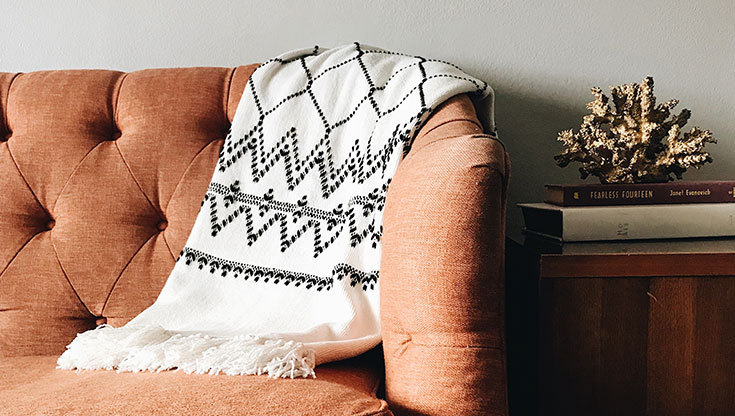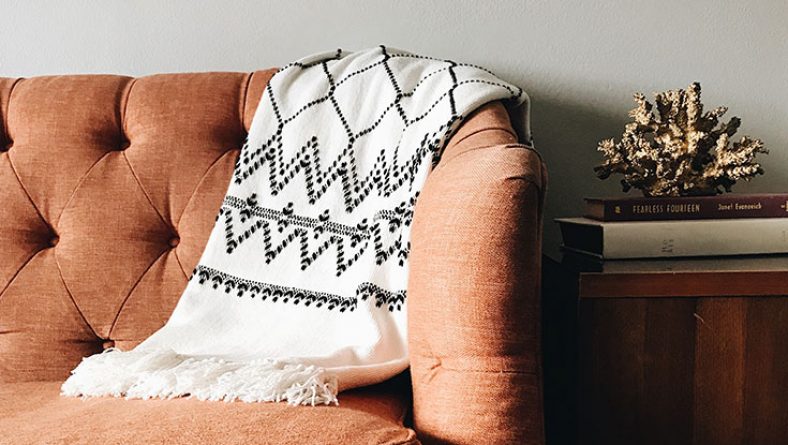 Cool Daybed Design Ideas
Cozy
Smaller spaces can benefit greatly by having a daybed. These beds are compact, multipurpose, and almost always look inviting. Add a half dozen throw pillows and a soft cashmere or alpaca throw, and you'll have your own little slice of heaven. Lie down with a cup of herbal tea and a romance novel, and you're all set.
Shabby Chic
Mix pastels and florals for a look that embodies a French cottage. This style is ideal for small rooms that are cozy and have plenty of charm. Add a canopy for an intimate feel that also adds a hint of elegance.
Rustic
Bring the hunting lodge into the bedroom with unfinished or textured wood accents and classic patterns like plaids or denim.
Elegant
Colors and textures can create the elegance you're looking for. White is always a reliable standby and mixing in black and red provides sophistication. Red velvet combined with unique patterns like fleur-de-lis can also add some class. There are all types of daybed bedding ideas to make yours stand out and reflect your personality.
Modern
If you get a model with clean, angular lines and dress it up with neutral bedding and pillows, you'll have an ideal modern set up. Alternatively, add pops of color like orange, blue or red to give your setup even more personality.
Dull
Dull doesn't have to mean boring. But, there is something to be said about a piece of furniture that's unobtrusive and doesn't clash with anything. Gray may be seen as dull by some, but we appreciate its versatility, and it's currently an on-trend color. Take a look at these daybed images to see exactly what we mean.
Unique
Add a chest of drawers to the underside, and now you've got a piece of furniture that doubles as a sleeping surface and extra storage. Another thing to try is painting the frame an unexpected color like turquoise blue.
Old-school
Here's a fun idea to try: repurpose an old bench and turn it into a day bed. As long as the seating area is deep enough to accommodate a twin mattress (38 inches wide), then you'll have a whole new bed for the price of a twin mattress.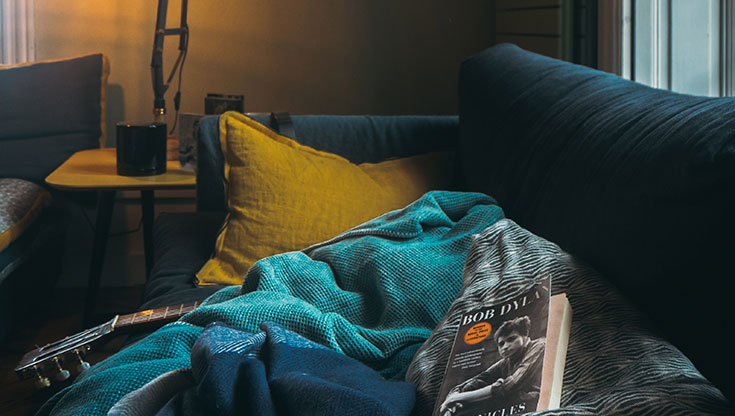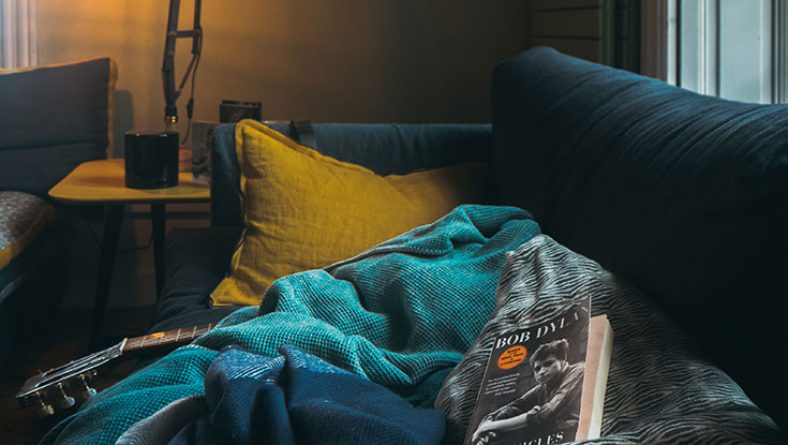 Antique
Old world charm is always in style. Look for wrought iron that's weathered or slightly rusted for a truly authentic look. Or seek out a well-worn wood frame. Add lace pillows or crochet to complete the look.
Retro
A mid-century modern chaise lounge makes an ideal daybed. Drape yourself across the curves, and you'll look exactly like Audrey Hepburn. Or, opt for pink velvet and channel your inner Marilyn.
Simple
So, you may not want all kinds of lace, frill, and pastels. Not everyone is into that. We like basic black frames with supportive backs. Add gray or white pillows for contrast to maintain a simple aesthetic.
Grand
Though they may seem simple right out of the box, daybeds can be dressed up in quite a grand fashion. Get a frilly dust ruffle, adorn the back with pillows, and hang a draped canopy over the top. It doesn't get any grander than that!
Funky
The colors and patterns of sheets, pillows, and blankets can create a whole new look. Add bold and patterned pillows and a bright comforter for a look that's both funky and fresh.
Masculine
Anything in black is bound to have a masculine appeal. Seek out minimalistic designs. Another thing to look for is daybeds that double as a couch. Practicality is key for men, isn't it?
Indonesian
This type of bed is often wooden with ornate carvings and details. It's a traditional tropical look, and these frames are a real treasure.
Stylish
The most stylish option these days looks more like a chaise. It'll be flat with a tufted button top. In fact, it seems more like a couch from the last season of Mad Men than it does a daybed, and that's part of what makes it so magical.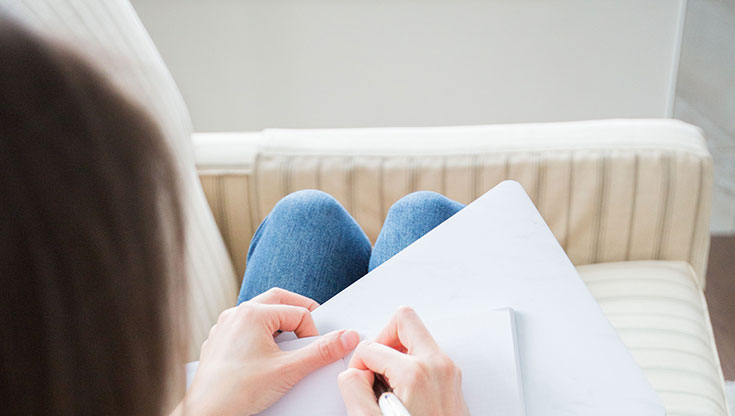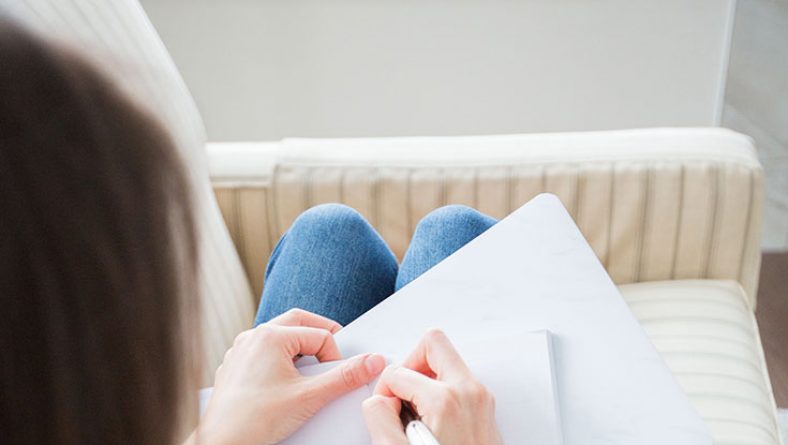 Ways to Use a Daybed
Entryway Piece
Ordinary people just place a bench in their entryway, but creative people know better. A chaise-style daybed works equally well, and it doubles as a sleeping surface when the party goes all night. Dress up the chaise with a blanket and pillow that matches the aesthetic of your home and place an end table next to it to serve as a catch-all for keys, cell phones, and a wallet.
You may find that you use this piece of furniture for a lot of other things, too, including a convenient sitting area to put on and take off your shoes.
Multifunctional Study Den
You may not want a queen-size bed in your den. But, a daybed that looks like a sofa should suit you well. Get one with a back that doesn't look like a bed and add some oversized couch cushion pillows. If you opt for the model that has a trundle bed underneath, then you can claim a full trifecta: sleeping surface, sofa, and a spare bed.
Living Room Layout
Some people love those L-shaped couches. They're modern and can seat a lot of people. The only problem is that they're bulky. Instead, get something that is flexible, meaning it can be arranged in a variety of layouts. That way, instead of having a giant sofa dominating your living room, you'll have a couple of pieces of furniture that can be arranged to suit any occasion.
Focal Point
Some people try to draw attention away from this piece of furniture, but we recommend using this lovely item as a focal point. This can be achieved by adding drapes or a canopy around the edges and dressing it up with special pillows. Make it the centerpiece of the room instead of hiding it in the corner.
Window Seat
Who doesn't love soaking in the sun from a comfy window seat? But what if you don't have one? We've got the next best solution. Put a compact daybed directly underneath the window. Opt for one that doesn't have a back, so it's more of a chaise lounge. It'll be ideal for reading, watching sunrises and sunsets, and even taking the occasional cat nap.
Story Time and Toddler Bed
Toddler beds are often transitional pieces of furniture, but they needn't be. In reality, they're a crib with the front panel taken off. Sounds exactly like a daybed, right? So, why not plan ahead and instead of repurposing a crib or buying a toddler bed, you instead get a baby-safe daybed. That way, as your baby transitions from toddler to kid, you'll be able to use the same furniture.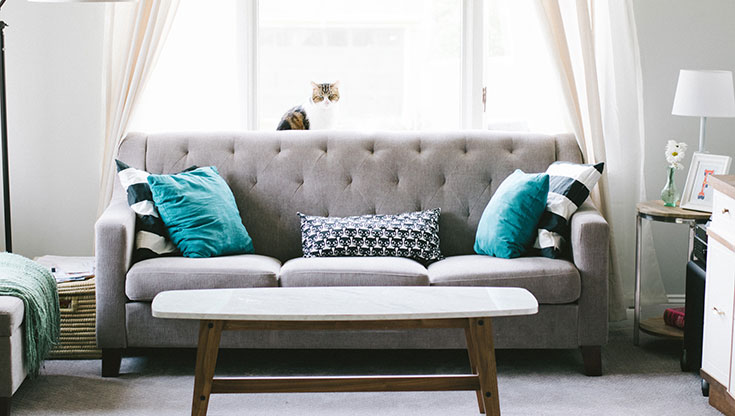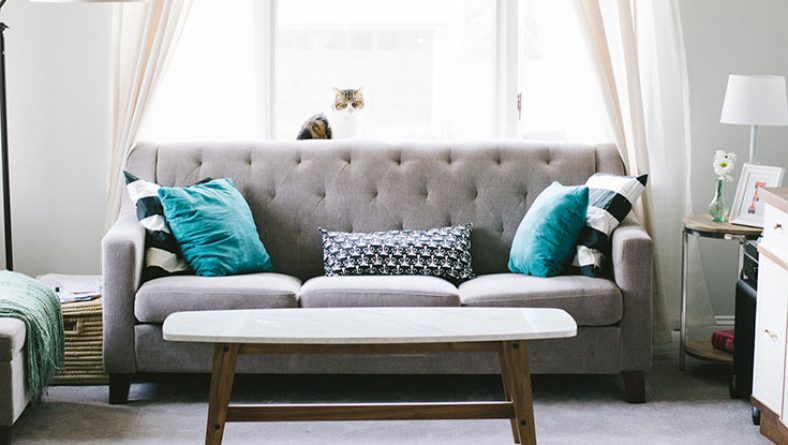 Frequently Asked Questions
How can I build a DIY daybed with a trundle?
If you're even a little bit handy, this project is a breeze. For the trundle, start by building a basic rectangular frame. Then add slats, which will support the mattress. Put a flat, lightweight layer of plywood over the slats. Add four casters so that the trundle bed can slide out.
The process for building the daybed is similar, minus the casters. You'll also need four support legs to raise the bed above the surface. There are a couple of other steps included in this process, so take a look at this video for a full, step-by-step tutorial.
Are there daybeds comfortable to sleep on?
In most cases, yes, they are! Be careful when you're shopping to choose a mattress that fits your needs. For example, if you prefer a firm sleeping surface, then you should shop for something in that category. In fact, the firmer, the better, especially if you're using it for sitting as well as sleeping.
The only caveat here is that if you're exceptionally tall, you may find that the length of the sleeping surface is too short. In many cases, your feet will dangle off the end if you stretch out. Some people may not mind this, so if you are tall and plan on using it for sleeping, choose a model that doesn't have slats or bars at the foot end of the bed.
Are these suitable for adults?
Yes, definitely! Often these beds get a reputation as being ideal for teenagers. While they are indeed suitable for that age group, they're also great for adults, too. You've seen how they can be used for a variety of purposes. As long as you're sleeping by yourself and not a partner, there's plenty of room, they're comfortable, and there's no shame in owning one. In fact, many models available are high-end, stylish, and luxurious.
Conclusion
---
If you've been looking around for a new bed that fits a small space or serves multiple purposes, you've probably come across daybeds and wondered if they'd be right for you. We think that their versatility is a major selling point.
They're ideal for so many different types of rooms and environments, even outdoors. And now, you have even more ideas on how to master daybed décor after reading this article.
Recommended Articles if You Seek More Inspiration: