Are you tired of how your bedroom looks but cannot afford a full makeover for it? Want to know a quick way to change the look and feel of it?
It goes without saying that every room in your home could benefit from a beautiful and cozy area rug. This is especially true in the bedroom. They are not just great for their aesthetics, though.
Should you have a hard floor in any of your rooms, a mat is going to help stabilize the temperature, absorb sound and make the hard flooring comfortable to walk on. After all, who doesn't love a soft landing when they get out of bed early in the morning?
However, choosing the right option might be a bit more challenging than you initially thought. You have a lot of different options to choose from and, while they are all fundamentally similar, there are so many different textures, materials, colors and patterns to wade through, it can be confusing.
How do you choose the very best possible bedroom mat for your needs? How do you make sure that the one you get will perfectly fit your surroundings, area and would be functional as well? Let's find out!
Benefits of Owning a Bedroom Rug
Believe it or not, a proper area mat in your bedroom could do so much more than just making the entire space look far more comfortable.
First of all, it would insulate hard sounds should you have a floor that tends to be noisier when used. For example, wooden floors may creak a little, but the noise is still generally softer than would be the case when you are walking in heels on tiles.
Should you be using the most common laminate flooring like the wide majority of people, a small bit of matting could prevent strong sounds. There is no need for the entire house to hear that you've dropped your keys on the ground, or here you clattering down the passage.
Also, they are great for temperature stabilization. Generally speaking, all furniture is excellent for regulating temperature because it helps to fill up the space and leave less room for cold air to circulate in.
So, the more you add – the more your home would feel warmer and cozier. The same goes for the mats. Keep in mind that due to fundamental physic laws, the hot air goes up. This means that the closer you are to floor level, the cooler things are liable to be.
Your floor is the coldest area of your home, and it is in this area where a quality mat could genuinely help you out.
How to Choose One
Floor Material
The floor material is a really crucial element that you would have to keep in mind when choosing the materials, color, and style, in general. Different materials react differently when a mat is placed over them.
How many times have you slipped with the bathroom mat on a tiled surface? Tiles are slick, and so you need something that is specially designed to sit nicely on the tiles.
By the way, a quick hack, should you have a problem with mats that won't stay put, is to get out the hot glue gun or some silicone. Turn the mat upside down and apply dots of glue or silicone across the back. Leave it to dry completely before using. This is a quick way to prevent it sliding around on a slick floor.
You also need to consider how warm or cold the flooring itself is. Wooden floors tend to be warmer and so you can get away with a thinner option. Tile floors tend to be colder, so you are better off with something that is bulkier and fluffier.
Another thing to consider is the amount of give in the floor itself. Wood is yielding when walked on, concrete, on the other hand, is a lot harder. Choose your mat to help reduce the hardness of your surface.
Bedroom Size
The overall size of whichever room you are putting the area mat in would also have an impact on the mat itself. For larger rooms, you can afford to go ahead and purchase a larger rug. However, you also have the liberty of picking up smaller ones and putting them at a few different locations.
At the same time, if you have a smaller room, well, it's obvious that you wouldn't have a lot of different paths of action in front of you. The main idea here is to make the rug appropriately proportionate. This isn't something challenging, but it needs to be done. Pick an area rug for your bedroom which is going to be of an appropriate size.
Geometry of a Room
Another thing that you might want to keep in mind is the geometry and shape of your room. As we mentioned above, the overall parameters of the room would play a critical role when it comes to the selection of the mat. The same is true when it comes to your room's geometry and shape – it should dictate the shape of the mat. Having a square bedroom means that you ought to buy a square option – it's as simple as that.
Mismatching the shapes and the forms of the mat could ruin the entire vibe brought by the room. This is something quite important – you want to make sure that your choice is appropriately sized and in a proper shape. Imagine putting a large, square area mat right under your bed in a tiny room which requires a smaller size or differently-shaped alternative – it's just something inappropriate.
Color and Design
This is going to be based on a few different factors, yet the color and the design of the mat are of significant importance. When it comes to it, the very first thing to account for is the color and the overall design of the room you want to place it at. When it comes to it, it is essential to consider the plan of the bedroom in particular – not the entire apartment – this is something quite critical.
The rug is going to have a serious impact on the look of the room you put it in and, as such, it needs to comprehensively compliment it and empower the way it looks – this is quite necessary. You need to make sure that you are purchasing an appropriately sized rug and not one which out of proportions.
Texture
There are hundreds of thousands of different textures that you can consider. Once again, you'd have to feel the overall vibe of the room and just go with it. The design, style and the overall appeal of your bedroom would be the ones accounting for the texture of your choice.
Before you set your sights on something, in particular, make sure that it's capable of complementing the design of your bedroom and the overall appeal that it brings. For instance, you might have some sort of decorative wall features or even a defining painting hanging on the wall. If that's the case, take a look at it and maybe try to match it with the texture of your area rug – that would make it genuinely appropriate and very convenient.
Bedroom Rug Ideas
Master Room
For your Master Bedroom, we'd really suggest something that would help you out one of the most serious struggles that you can come across – the feeling of a cold floor first thing in the morning. If you are like most people, you'd absolutely hate stepping on a tiled floor or one that is cold in the morning.
The option that we'd suggest would lay right under the bed and it would stick out exactly as much as it's needed for your feet to be able to conveniently rest on it when you sit on the edge of your bed. There are quite a lot of perks associated with the usage of a rug of the kind, but the best part of it is that you can quickly move it to the bottom or the top of the bed and you wouldn't really have to move any type of furniture around.
This is one of the most commonly used designs when it comes to handling this kind of issue, and it's also one which looks tremendously well in a range of different setups.
Modern Room
If you want to achieve a sleek and contemporary look, you might want to consider a slight contrast between the mat and your furniture. For instance, if you have a traditional, white or light furniture, you might consider a darker area rug.
A darker mat, when mixed conveniently with the modern bed frame as well as the appropriate type of dresser and other types of furniture in your bedroom, is going to look absolutely splendid.
You need to make sure that the bedding colors and the rug add up to something perfectly sophisticated, sleek and modern. This is something that is perfect for a luxury apartment or a brand new contemporary house, for instance.
For Hardwood & Laminated Floors
Go vintage. That's what we'd suggest. If you have a laminated floor or a hardwood one, you will never go wrong if you put a nice, traditional area rug. Those are absolutely stunning and capable of making the entire room hundreds of times better looking and more comfortable if used properly.
A vintage mat is one alternative that's capable of bringing out the best in wooden floors. This is something that you ought to keep in mind. This is due to the colors that they take advantage of. They are traditionally darker and are going to make up for a great dark laminate flooring. They will bring out the best in it and are the perfect combination.
Small Room
If you have a smaller bedroom, you ought to add a rug with stripes – they are going to make it look slightly longer than it actually is. A striped area rug would provide the room with a prolonged appeal. At the same time, you ought to make sure that it corresponds to the color scheme in your room, of course – as always.
You should also make sure that it is appropriate to the style in your room. These are the kinds of mats which are quite commonly used in smaller kid's bedrooms or rooms that are used for guests. It's mainly because these are usually going to be smaller.
---
Bedroom Rug Ideas
Living Room
Now, for your living room, there are a few different option. A 9' x 13' rug is perfect if you want to go ahead and place all of your available furniture on it. This is a rug that's going to provide the entire area with a feel that's entirely cohesive and easy to work with. If you have a larger living room, however, you might actually have to go for a more substantial rug.
The other option is to go for 6′ x 9′. This is going to be perfect for having the front legs placed on the rug. It's an excellent choice if you want to pull a room together and to make it easier for people to engage in different conversations. Surely, you can play with the size and where you are going to place the couch. You can have it entirely on the rug, or you can pull it a bit to the center, having just its front legs put on it.
Eating Area
Now, even though we don't really enjoy placing rugs in eating areas, the standard rug sizes are 8' x 8' and 10' x 8'. This is going to be enough to put the chairs as well as the table, regardless of its shape, on the rug. What is more, these sizes are calculated to be about 2 feet wider than the amount of space necessary for a proper set of chairs and a dining table.
Bedroom
You can really play with the size here, depending on the composition of your bedroom and its overall size. If you have a regular bedroom, a 9' x 6' rug is a highly popular option. It's a slightly smaller yet large enough rug which is going to come out from both ends of your bed to prevent you from stepping on the cold floor. This is something quite convenient that you'd want to keep in mind.
Halls and Entrances
These are spaces which are traditionally smaller. As such, you'd probably have to consider the shape the hall or the entrance is. A lovely 8′ x 3′ area rug would be an excellent choice for a larger runner-up type of hall. It will be awesome if you want to have a clear pathway leading right to the next room. However, the size of your rug would vary depending on the type of the hall.
---
Frequently Asked Questions
Where Can I Buy cheap rugs?
We'd advise you to look at the manufacturer's website. Selling directly to the consumer through the internet has disrupted quite a lot of industries, allowing the manufacturers to drop the prices considerable without lowering the quality. This is because they are capable of eliminating the middlemen.
Conclusion
As you can see for yourself, there are quite a lot of different things that you'd might have to keep in mind if you wanted to purchase the best bedroom mat for your home. This is something quite considerable and you ought to keep these things in mind if you want to ensure that you've chosen the best rug.
Who would think that picking a simple area rug would be so complicated, right? Well, it might not be, but if you want to make sure that everything is handled as per the highest standards – following all the advice we have given is definitely something that you can take advantage of.
We hope that you've found the necessary value in the tips listed above and that they would make your shopping experience a lot less burdensome.
More Reading: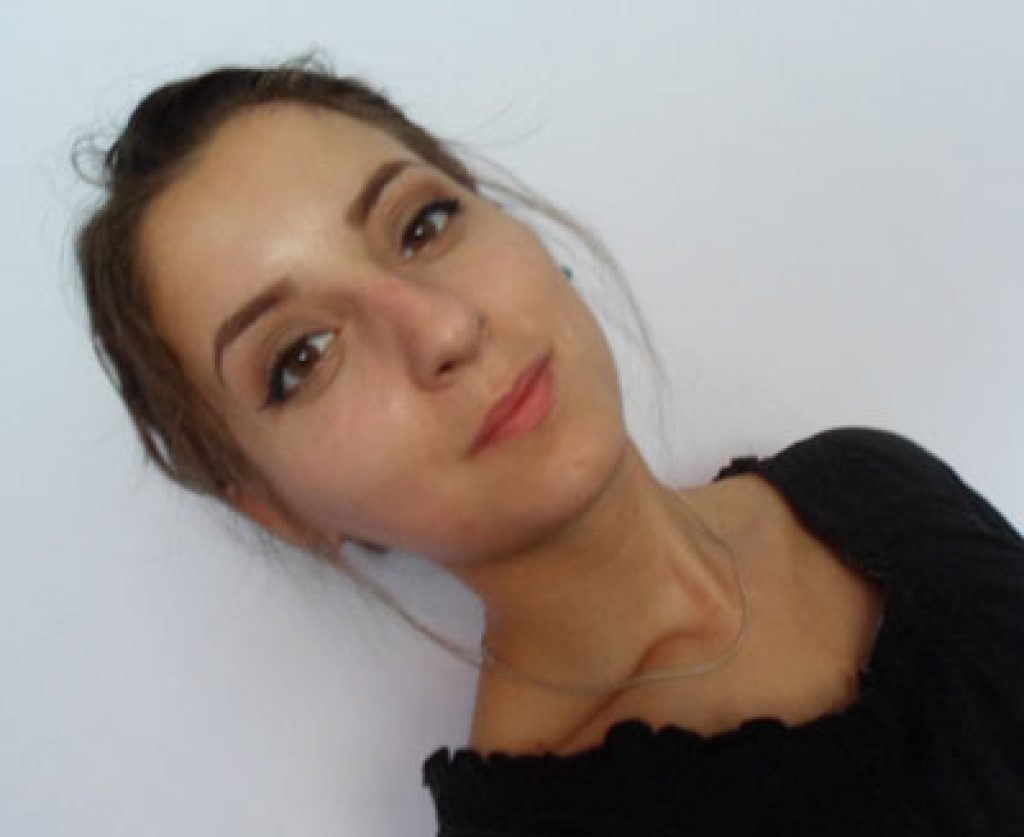 Olivera Jancikin
Content Writer
About Author
Olivera is a content writer for Sleep Advisor and is enthusiastic about sleep. She firmly believes in the benefits of daytime naps on top of getting a full 8-hour sleep at night.