Maybe you've recently moved somewhere new or you're redecorating. Whatever the reason, you are looking for a new bed frame, and if you are just starting your search, it may feel daunting.
There are different styles, materials, designs, and colors to choose from, but perhaps the most important question you have to answer is whether it's affordable.
We've rounded up a list of bed frames in various styles and designs that are cheaper than comparable frames. We'll also include some important information on what you need to consider when shopping for a new bed frame.
The Best Cheap Bed Frames for Your Mattress
Top 5 Best Budget Bed Frames
Editor's Pick
Helix Natural Wood Frame
Available in white or natural wood hues, this frame is bright, modern, and thoughtfully made.
Why the Helix White Wood Frame Earned Best Affordable Bed Frame Overall
The Helix White Wood Frame combines some of our favorite qualities in an affordable bed frame: an attractive price point, tool-free assembly, platform construction, and sustainable materials. Because it checks more boxes than the average frame, it wins Editor's Pick on this list.
What's the Helix White Wood Frame Made Of?
This frame is made primarily of wood, and that wood has been harvested sustainably from sites certified by the Forest Stewardship Council. Though the wood comes from different types of trees, they're all Appalachian hardwoods that have proven to be durable species for furniture construction.
The rails on the sides of the frame are made from industrial veneer core hardwoods. This means that the rail isn't a single solid piece of wood all the way through, but has a veneer core composed of multiple layers of wood (not particleboard or fiberboard). The slats on the bed are made entirely of Southern Yellow Pine wood, and the legs are solid maple.
Additionally, the frame has been treated with water-based and UV finishes. These protect the frame without adding potentially harmful chemicals or other questionable ingredients.
This frame comes in a variety of sizes: Twin, Twin XL, Full, Queen, King, and CA King. Each one leaves 8.25 inches of clearance between the floor and the bottom of the frame, which permits for convenient storage.
What We Liked
Made with Japanese joinery – You won't need any tools or metal components to build this frame. It comes together via interlocking notches in the wood, and can be built by only one or two people.
You can test it out – Helix allows you to sleep on this frame for 100 nights to ensure that it works well in your bedroom. If you decide not to keep it, you can return it for a full refund.
Potential Drawbacks
Angular corners – The legs on this bed frame go straight up and down, without rounded corners that can ease the impact of a stubbed toe.
No headboards – This bed frame is not compatible with a headboard. If you're set on having a headboard attached to your frame, you should keep reading.
Best Affordable Bed Frame That Doesn't Squeak
Brooklyn Bedding The Frame
This frame fits nearly all mattresses and is designed from reclaimed U.S. railroad tracks, making it durable and light.
Why Brooklyn Bedding's The Frame Earned Best Affordable Bed That Doesn't Squeak
Brooklyn Bedding's The Frame has a refreshing no-frills design that can be assembled without any tools. Its deceptively simple construction should also stay quiet when topped with a box spring (or other foundation) and mattress: Brooklyn Bedding attests that the polymer resin in the frame keeps it squeak-free.
What's Brooklyn Bedding's The Frame Made Of?
One of the coolest things about this bed frame is that it's built with reclaimed railroad tracks, combining sustainability with solid support. Angle iron from the tracks comprise the support components of the frame, and a polymer resin aids with noise-dampening.
What We Liked
Intuitive design – The frame clicks together quickly and easily, and customer reviews attest to the smoothness of the process. Once it's ready, it remains user-friendly, with rounded corners instead of sharp edges.
Built to last – A 2,500-pound weight limit and 5-year warranty ensures that this frame stays stable over the long term.
Potential Drawbacks
Not a full foundation – This isn't a platform bed frame, so it will require a box spring or separate foundation between it and your bed.
Function over fashion – This frame is only available in black and takes no big aesthetic risks.
Best Affordable Bed Frame with a Headboard
Puffy Bed Frame
A wooden foundation featuring upholstered cloth.
Sleep Advisor Score
4.90 / 5
Why the Puffy Sterling Bed Frame Earned Best Affordable Bed Frame with a Headboard
A headboard can transform a bed frame from a simple support system into an eye-catching piece of furniture. The Puffy Sterling Bed Frame accomplishes this feat with an attractive rectangular headboard that's upholstered with the same gray fabric as the rest of the frame. The surface of the headboard is padded and soft, providing you with a cozy backdrop if you're sitting up while reading or watching a movie.
What's the Puffy Sterling Bed Frame Made Of?
This bed frame is made of metal, wood, and gray fabric. Its metal support rails are well-concealed by the gray upholstery, and wooden slats give your mattress a firm foundation—no box spring needed.
Puffy claims that the hardware used to build this frame is "heavy-duty" and durable. Assembling it should be a relatively easy process, but does involve using tools and following a couple pages of instructions.
What We Liked
A tall and stately headboard – The headboard on this frame is definitely high enough for you to lean back against it, and it lends the entire frame an elegant look.
It arrives quickly and returns easily – This bed frame will be delivered fast (estimated at just 2-5 business days). If you decide not to keep it during a 101-day trial, the brand will pick it back up for a full refund.
Potential Drawbacks
Lower weight capacity than some frames – The Puffy Sterling Bed Frame can accommodate up to 600 pounds of weight. Other frames on this list have higher weight capacities, so keep browsing if that's a priority for you.
Almost flush with the floor – You won't be able to store anything beneath this bed frame, as its upholstered sides nearly touch the floor.
Best Affordable Platform Bed Frame
Avocado City Bed Frame
A solid wood bed frame that's simple to set up and eco-friendly.
Sleep Advisor Score
4.50 / 5
Why the Avocado City Bed Frame Earned Best Affordable Platform Bed Frame
Made of solid wood and manufactured with eco-friendly practices, the Avocado City Bed Frame is a sleek and distinguished platform frame. Its wooden slats are left textured and unfinished to keep the mattress on top from sliding around, and once laid in the frame they're spaced about two inches apart. That's a good deal closer than the slats in many other frames, and it ensures an exceptionally sturdy base for your bed with no box spring required.
What's the Avocado City Bed Frame Made Of?
This bed frame is made from sustainably harvested American timber and includes no particleboard or fiberboard. It's solid wood all the way through, with corners you can easily interlock during assembly without any tools.
True to Avocado's values, even the glue and varnish in this frame have eco-friendly credentials and no harmful chemicals. The frame also comes with felt pads for the legs to keep your floor free of scratches.
For an additional fee, you can include a solid wood headboard with your order. The headboard and frame comes in one of two colors: Blonde or Walnut.
What We Liked
Optional headboard – You can choose whether or not to add a headboard to this frame when you order. The headboard has rounded corners and is made of the same solid wood as the frame itself.
Made with care – The components of this frame are made in Avocado's California woodshop and held together with non-toxic glue. The brand even sources their varnish all the way from Belgium to ensure that it meets their standards for living green.
Potential Drawbacks
All sales are final – There's no trial period or return policy for this bed frame (unless it arrives with obvious defects).
Affordable but not cheap – This is the most expensive frame on our list, though we still consider it an eminently affordable option if you're looking for a solid wood platform frame.
Best Affordable Bed Frame with Storage Underneath
Leesa Bed Frame
An affordable bed frame best for sleepers who need stable support for their foundation and for adding extra room for storage space under your bed.
Sleep Advisor Score
4.20 / 5
Why the Leesa Bed Frame Earned Best Affordable Bed Frame with Storage Underneath
The Leesa Bed Frame has a robust design that supports both a foundation and a mattress on its resin legs. It's also elevated a full 7 inches off the ground, leaving enough space underneath your bed for efficient storage.
The frame comes together easily without any tools, and it certainly fits this roundup's theme: even the biggest size, a California King frame, costs less than $300.
What's the Leesa Bed Frame Made Of?
The rails of this frame are made of iron steel derived from recycled railroad tracks. The legs, meanwhile, consist of resin. The frame is built in the U.S. and manufactured with eco-friendly, energy-conserving methods.
Given its simple assembly, Leesa recommends this frame for people who move often or who don't want to spend too much time setting up their sleeping space.
What We Liked
Headboard compatible – This frame includes mounting components so you can seamlessly pair it with a headboard of your choice.
Month-long trial – You can try this frame in your home for up to a month to see if it meets your support and storage needs.
Potential Drawbacks
Requires a foundation – This frame will require a foundation or box spring between it and your mattress for optimal support.
One color – The Leesa Bed Frame is only available in black.
Sleep Advisor's Testing Methodology
To ensure that you have a bed frame that is not only affordable but durable and functional as well, we thoroughly evaluate each frame so that we can provide you with comprehensive overviews of a variety of frames. We assessed the materials, support, durability, assembly, and several other factors so that you could make an informed decision on the bed frame that would work best for your personal needs.
For more on our testing methodology, visit our product review process page.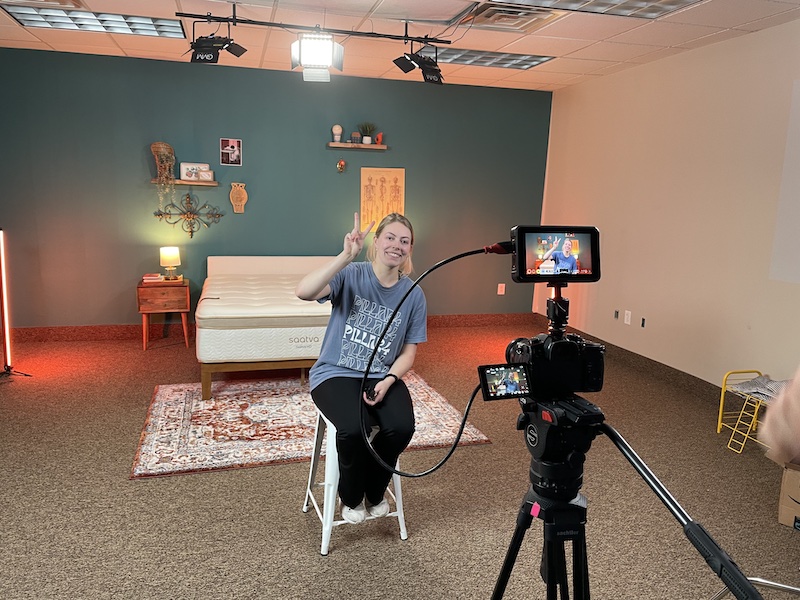 What to Look For in a Bed Frame
Materials
Bed frames come in all sorts of materials: metal, wood, and fabrics. In general, metal frames tend to be easy to set up, and they are inexpensive and sturdy. Wood options might cost more, but they can be more aesthetically pleasing, depending on what you prefer.
Just be sure you're getting a good understanding of the cleaning, maintenance, and setup required for the bed frame before you buy it. You can usually find out more information by looking up "set up" or "care" for the bed frame.
Height
Whether you choose a high, medium, or low bed frame will determine the look and practicality of your bed. For example, a low bed frame has a more modern look and is easier to climb into. A lower frame is also more practical for shorter people (including children) or for those who want it to be easier for their four-legged friends to hop on the bed.
A high bed frame might make it easier to store things underneath and can have a more classic look to it. This will be a bit harder to climb into for kids and dogs, though.
Support
When you're looking at bed frame weight limits, keep in mind that the limit mentioned usually includes people and the mattress, so if you have a dense, thick, and heavy mattress, you'll want to figure that in.
If you are a heavier individual, or you know your bed frame will be supporting the weight of more than one person, you'll want to look at bed frames that support more weight.
Durability
You may find it hard to tell if a bed frame is durable when shopping online or even in-store. Unfortunately, it's one of those things you might not truly find out for a few years.
The best you can do is make sure it is made of quality materials, from a reputable company, and read the reviews. The bed frames we've included here are high quality and should be long-lasting but again, always do your own research.
Assembly
Although some manufacturers may offer professional setups with their frames, most of them will have some assembly required. Considering that your bed frame will be supporting you while you're sleeping, you will want it assembled correctly. You'll have to consider how long it takes to assemble a given frame, the number of people who may be needed to help, and whether the directions are easy to follow.
Noise
A squeaky bedframe can wake you up if you or your partner moves about during the night, and a frame that makes excessive noise can also garner unwanted awareness during intimacy. Some manufacturers include noise-reducing measures, such as felt-on-felt, that help keep your frame more quiet. Additionally, the materials of the frame and the kind of flooring it will be on can impact the amount of noise a bed frame makes.
Budget
The price of a bed frame can range anywhere from less than 100 dollars to well over 1,000 dollars, depending on the size, the materials used, and where you buy it.
This list includes the best cheap bed frames, with quality still being a top priority. Anything below 100 dollars probably won't be as well-made, and anything above 1,000 dollars is pretty expensive unless it has added features like adjustability or an elaborate headboard and footboard. 
Related: Our Top Cheap Mattresses
Sleep Trial & Warranty
Although sleep trials for bed frames aren't as prevalent as they are for mattresses, some manufacturers do offer them. Sleep trials are an excellent way to test out your purchase for a month to a year to see if it works for you. In most cases, if it doesn't, you can return the frame at no charge and receive a full refund.
Additionally, many bed frames will come with a warranty. These vary in the length of coverage, as well as exactly what is covered by the warranty. With sleep trials and warranties, it is important to read the policies and disclosures before you buy.
What Affects the Price of a Bed Frame?
Design – There are a variety of bed frame designs that range from minimalistic to ornate. Additionally, added design features such as headboards, storage space, and the overall appearance of the frame can also determine how much you will pay for it.
Size – The size of the bed frame will factor into the cost of the bed. As with mattresses, the higher the size, the higher the price will be since more materials are used.
Buying online vs. in-store – Retail stores may increase the price of their products, including bed frames, to cover overhead costs. Therefore, buying online could give you access to quality bed frames at a lower price since you're buying directly from the manufacturer. Additionally, shopping online gives you access to many more bed frame choices than you might find in a traditional brick-and-mortar store.
Shipping and return policies – You should also look into any shipping costs or return fees if you're buying a bed frame. Fortunately, many manufacturers offer free shipping and returns, but knowing the shipping and return policies upfront can allow you to determine the total cost of your frame.
Best Affordable Bed Frames FAQs
Is it better to have a higher or lower bed frame?
High and low bed frames both have their advantages and disadvantages, so it's ultimately a matter of personal preference. Some may find it easier to get in and out of a tall bed, while shorter people may struggle. Higher beds can also offer storage space, but lower bed frames may take up less space overall.
What is a good bed frame price?
Bed frames range in price depending on the material, size, style, and where you get them. A simple metal frame can cost as little as 100 dollars, whereas something made with wood, upholstery, or adjustable features can cost up to 2,000 dollars. We think a reasonable price for a bed frame is below 1,000 dollars unless it has additional advanced features.
What type of bed frame is most durable?
Metal tends to be the most durable type of bed frame, generally speaking. That's because they won't bend or break as easily as wooden ones. This depends, though, on the quality and the manufacturer. All of the bed frames we recommend here should offer good durability.
Another indication of durability is a good warranty, which shows the company stands behind the product. Also, be sure to read multiple reviews before you buy.
Does a box spring make a bed more comfortable?
The point of a box spring is to give your mattress a little more height and support. The springs in the middle of its construction are designed to absorb your body weight. Some types of mattresses will benefit from a box spring, like an innerspring mattress. With latex, hybrid, or memory foam, you probably won't feel more comfortable because of the added box spring.
Are wooden or metal slats better?
Metal slats are usually more durable than wooden ones, whereas wooden ones tend to be more affordable. Metal slats will also likely be able to handle more weight than wooden ones. Be sure to check if your bed frame has a weight limit, and keep in mind, that this weight limit usually includes the weight of both the people and the mattress. If you have a heavy mattress or are heavy yourself, you might want to go with metal slats.
Is it cheaper to buy a bed frame or make one?
If you have the skill, it might be cheaper to make your own bed frame, depending on the materials you choose. The cost of the supplies can be as minimal as you would like them to be. Just keep in mind the time, mental energy, and labor it will take to design and create your bed frame. If you're not much of a carpenter, you might do better to just buy a cheap bed frame and save yourself the time and energy.
Our Final Thoughts
Bed frames are an important part of your sleep space, but that doesn't mean you have to spend a fortune on them, especially if you've already invested in a new mattress. You can find many quality-made frames and foundations at budget-friendly prices. The products we've featured above provide great value.
As you shop for a bed frame, you'll also want to make sure that it's compatible with your current mattress or whichever mattress you plan to buy down the road. Most mattress manufacturers will suggest the types of frames that work best with their mattresses, so you don't have to do any second-guessing and you can feel confident in your purchase.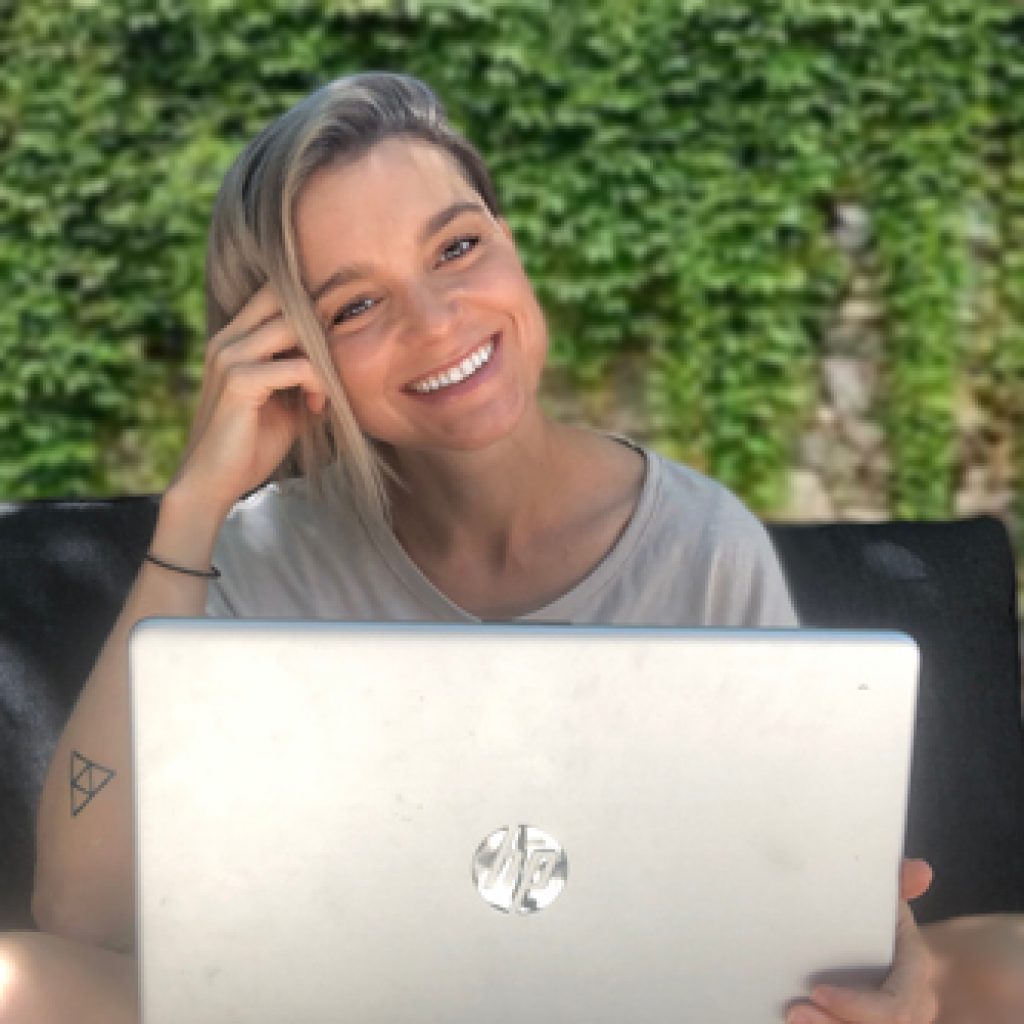 Natalie G.
Writer
About Author
Natalie is a content writer for Sleep Advisor with a deep passion for all things health and a fascination with the mysterious activity that is sleep. Outside of writing about sleep, she is a bestselling author, improviser, and creative writing teacher based out of Austin.