Transparency Disclosure – We may receive a referral fee for products purchased through the links on our site...

Read More

.
Disclaimer - Nothing on this website is intended to be a substitute for professional medical advice, diagnosis, or treatment...

Read More Here

.
Innerspring mattresses have a rich history as the predecessor of modern foam and hybrid products, but they're not obsolete. Many sleepers still prefer this mattress type, as it offers unique breathability and resilience that make for a comfortable and cool night's sleep.
The traditional innerspring bed consists of a coil core as the only support system with no top layers other than a pillowtop. Modern models feature coil support cores with one or more extra foam layers for contouring and pressure relief.
Sleepy's top plush foam layers update the traditional innerspring bed without adding too many bells and whistles that detract from the simple design.
This Sleepy's mattress review takes an in-depth look at this model, its features, benefits, and drawbacks. If you are already familiar with this product, save time and skip to our verdict.
Noteworthy Updates
Mattress Firm, a leading United States retailer, acquired Sleepy's and rebranded all outlets under its name in 2017. Currently, Mattress Firm uses Sleepys' as the brand name for its private label products. The Relax 10.5" pillow top is one of these mattresses.
Who Do We Think Matches With Sleepy's?
Side Sleepers – An innerspring mattress is ideal for side sleepers as it helps maintain spine alignment. However, these sleeping surfaces are often too firm and agitate pressure points. The Relax 10.5" is a great solution as it offers the best of both worlds for side sleeping: optimal spinal alignment and pressure relief around the hips and shoulders.


---

Light-weight Individuals – People with slender and lightweight body types often find mattresses hard and uncomfortable. This medium-plush sleeping surface should have the proper softness to support ratio to keep lighter sleepers comfortable through the night.


---

Sleepers Requiring Pressure Point Support – If you wake up in the mornings with a sore hip, shoulder, or back, you likely have sensitive pressure points. The top foam layers of this mattress contour around your body, alleviating pressure while allowing unrestricted airflow.
Possible Sleepy's Complaints
Not ideal for heavy-set sleepers – The plush top layers don't offer sufficient midsection support for sleepers weighing more than 250 pounds. The mattress's sinkage will likely not allow for healthy spine alignment in heavier people, resulting in potential back pain or sagging in the mattress.


---

Switching sleeping positions is difficult – Combination sleepers often switch to other sleeping positions without waking up. The sink-in softness of the mattress may make it more challenging to switch positions, causing you to wake up and disturbing your sleeping cycle.
Weight Considerations
The Sleepy's Relax 10.5" mattress doesn't have a tested weight limit. However, the Lura-Flex® offset coils in the core have a high weight-bearing capacity of 700 pounds (or 350 pounds per person). This long-lasting coil system can withstand these weights for the mattress's entire lifespan without forming body impressions and sagging.
Despite the Relax's weight limit, the surface doesn't offer optimal support for individuals weighing more than 250 pounds, especially those who prefer front or back sleeping positions. As a heavier side sleeper, you may find the softer top layers comfortable as they provide pressure relief around your hips and shoulders.
The mattress's softness and lack of support for heavier people are due to the indentation load deflection of the top foam layers. These upper layers reduce the upthrust and firmness of the durable innerspring coil system, making this product ideal for back and side sleepers weighing less than 220 pounds.
Construction: What's Inside Sleepy's?
The Sleepy's innerspring model has a thickness of 10.5 inches and a rather intricate construction consisting of multiple foam layers and components. The brand carefully formulated this design to provide a safe and comfortable sleeping experience.
Covering the mattress is a designer knit stretch cover with a natural and chemical-free fire barrier. These covering fabrics protect the top layers from stains and spills while allowing unrestricted airflow to keep you cool while you sleep.
The mattress's three top layers include:
An embrace foam layer with a quilt back
A comfort foam layer
A support foam layer
The embrace and comfort foam layers have a relatively low firmness rating of 4/10. These layers contour to the body's natural curves, alleviating pressure points while allowing unrestricted blood flow.
The third support foam has a higher density than the two upper layers, but it has the same thickness. Consequently, this combination layer is pressure-relieving rather than supporting.
The open-end Lura-Flex® offset coil system forms the mattress's core and features a 360-degree foam encasement for added comfort. This responsive coil system has a responsive and ergonomic design, and it provides consistent support and structure throughout the entire mattress.
The relatively high coil count provides you with long-term durability and support. In addition, the support encasement's support foam and the chemical-free fire barrier that protects the top are underneath the coil system.

First Impression: How Does It Feel?
When mattresses are new, their materials and fabrics are stiffer, and gauging their characteristics, such as firmness and pressure relief, from a single try-out can be difficult. After breaking in the Relax 10.5", the top layers start softening across the entire surface, and the innerspring system becomes less bouncy.
The circular knit stretch cover with the chemical-free barrier is soft and cool to the touch, and the embrace foam layer forms a nice, comforting pocket around your body. The top layers are highly viscoelastic, and the imprints from your hands and other body parts take a long time to disappear.
Pressure Relief
If you chronically experience pains and aches resulting from pressure points, the Relax model from Sleepy's is a viable option. Pressure points are the areas of your body that are in direct contact with the mattress while you sleep, such as your shoulders, hips, and back.
The embrace and comfort foam layers respond to your body's shape, distributing your weight evenly. If you sleep on your side, the soft top layers form contours around your hips and shoulder, reducing pressure on the muscles, joints, and ligaments.
Support
While you sleep, your ears, shoulders, and hips should be on the same plane, preferably parallel to the ground. In this position, your entire body is in alignment, and your spine has its natural curvature. This rule applies to all sleeping positions: back, front, and side sleeping.
The Relax innerspring from Sleepy's offers sufficient support for back and side sleepers weighing less than 220 pounds. If you are heavier, the softness of the upper foam layers may cause your hips to sink into the mattress, causing your spine to misalign. Over time, the misalignment could result in vertebrae compression and back pain.
Preference-based Features
Cooling
While sleeping underneath a blanket on a surface that is not breathable, your body heat builds up underneath you, creating a sweaty and uncomfortable sleeping environment. This bed aims to solve this problem with various cooling features, including a knit stretch cover with an open-cell structure and inherent cooling properties.
The Lura-Flex® innerspring system should be 28% more effective in transferring body heat than foam, which means the core shouldn't trap heat. If you are a hot sleeper, this product could be a game changer.
---
Exceptional Edge Support
If you like sleeping on the edge of your bed, you know that it's often only a matter of time before this area of the surface starts sagging.
However, sagging shouldn't be a problem with this model. The Lura-Flex® offset coil system provides consistent coverage throughout the entire surface of your mattress, from edge to edge. As a result, the rims of your mattress are highly unlikely to sag, even if you sleep on the edge frequently.
---
Eco-Conscious Materials
Eco-friendly construction and recycled materials are significant advantages that Sleepy's mattresses have over competing brands.
Various factors contribute to the eco-friendliness of this product, including a long lifespan, petroleum-free foams, and an organic certification indicating a low VOC count. The Lura-Flex® innerspring system also consists of repurposed scrap steel.
The company implements various eco-friendly practices to ensure that its operations meet the requirements of the Environmental Protection Agency and other regulatory authorities. If you are conscious about your home's carbon footprint, consider Sleepy's mattresses for your next purchase.
Certifications
CertiPUR-US® Certified
This product has the CertiPUR-US® seal, which means that it meets rigorous standards for content, durability, performance, and emissions. When buying this bed, you can have peace of mind that the foam contains same amounts of potential hazardous chemicals including:
Ozone-depleting compounds
TDCPP, PBDE, or TCEP flame retardants
Heavy metals, such as lead or mercury
Formaldehyde
Phthalates under the regulation of the Consumer Product Safety Commission
The foam products have a low volatile organic compound (VOC) count, which means minimal off-gassing after unboxing.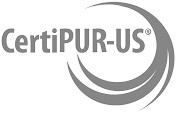 Coupons, Trials, Warranties, and Shipping
Shipping – Shipping to your door in the Continental United States is free with the Silver Service. However, with the paid Gold Service, you also receive an in-home mattress setup. Buyers requiring an in-home adjustable base setup for three mattress sets can choose the paid Platinum Service.
Trial – Breaking in a new mattress and determining if it is suitable for your unique body type takes time, which is why Sleepy's offers a 120-night sleep trial. If you find that this product doesn't meet your needs during this trial, you can return it in exchange for a refund.
Warranty – The 5-year warranty covers structural defects resulting from manufacturing, and the seller has the option to repair or replace the product.
Sleepy's vs. Alexander Nest Signature
How do you know if the Sleepy's 10.5" innerspring is the right option for you? This section compares the Sleepy's mattress with the Alexander Nest Signature, a high-end innerspring with medium firmness, to help you make an informed buying decision.
Sleepy's 10.5" innerspring and the Alexander Nest are similar in various aspects. Both mattresses feature a high-quality, responsive coil system and memory foam top layers that hug your body snuggly while you sleep. If you are a chronic sufferer of pains and aches, both products are a viable option.
The firmness level is the most significant difference between these two models. If you are a heavier back sleeper weighing 200 to 220 pounds and require a softer sleeping surface, the Alexander Nest is the better option with its 5.5/10 firmness rating. This mattress provides more underlying support for your midsection, keeping your spine in alignment.
However, if you are a lightweight individual who prefers side sleeping, the Sleepy's 10.5" is perfect. The softer upper layers prevent aches along your side, protecting your shoulders and hips.
The Alexander Nest only offers a 100-night sleep trial. On the upside, this brand offers a lifetime warranty, which speaks to this product's quality and durability.
Overall Summary
This innerspring has the firmness level, construction, and pressure relief features for side sleepers. You need this softer sleeping surface to take the pressure off your hips when sleeping on your side. Along with optimal pressure relief, the innerspring core also offers the necessary support to keep your spine at its natural position, preventing back pain.
If you are a back sleeper weighing less than 180 pounds, this innerspring should provide you with the midsection support to keep your body in alignment. However, if you are a heavier back sleeper, your hips may sink into the softer foam layers, pulling your back out of alignment and putting your vertebrae under pressure.
Regardless of their weight and body type, all stomach sleepers require a firm surface for front sleeping. As this mattress is softer than many of the other options on the market, we don't recommend this mattress for most heavier stomach sleepers.
This sleeping surface should adequately accommodate lightweight back and side sleepers. However, this mattress's level of sinkage makes it less than ideal for combination sleepers, as changing your sleeping positions can be a challenge without adequate surface bounce.
The upper foam layers may the bounciness of the innerspring system, providing some motion isolation. If you have a restless partner whose movements disturb your sleep, this surface should absorb some of the motion.
This sleeping surface with an innerspring core likely doesn't offer the midsection support a heavy sleeper needs to keep their body and spine in alignment. The foam layers may provide the pressure relief you need as a heavy side sleeper, but you likely need a higher firmness level.
The Sleepy's Relax has a unique design to meet the light sleeper's comfort and support needs. Whether you are a side or back sleeper, the 10.5" innerspring provides a snug, contouring sleeping surface to ensure a rejuvenating night's sleep. This mattress is the best option for sleepers weighing less than 180 pounds.
---
The Relax 10.5" mattress offers exceptional value in terms of durability, fabric quality, and eco-friendliness. However, this value is only available to a specific sleeper profile, a lightweight, slender individual who requires optimal pressure relief. If you weigh more than 220 pounds, this mattress might not be ideal for you.
Our Verdict
A low firmness level is this mattress's most notable feature, making it the right option for lightweight individuals who sleep on their sides or back. The soft foam layers alleviate pressure points, while the responsive innerspring provides upthrust for low body weight.
If you weigh more than 220 pounds and require a soft surface to reduce muscle and joint pain, consider a firmer innerspring, such as the Alexander Nest Signature.