Disclaimer - Nothing on this website is intended to be a substitute for professional medical advice, diagnosis, or treatment...
Read More Here
.
Travel comes with a slew of benefits — exploring new landscapes, viewing historic landmarks and stunning architecture, incredible food, and embracing new cultures. That being said, it can also come with some rough jet lag, particularly if you're traveling across multiple time zones and have a busy itinerary. In this case, you may find yourself needing a vacation after your vacation just to catch up on rest.
Wellness travel is a form of travel that focuses on improving your well-being, and there's a new niche in wellness travel aimed specifically at sleep: sleep tourism. We'll dive into the details of this emerging travel trend, including how you could benefit from it and where you can experience it for yourself.
What is Sleep Tourism?
Sleep tourism is a form of wellness travel that is centered around improving your sleep quality. 
Sleep quality is a term used to describe how successful or positive a person's sleeping experience is, and it's measured in four specific categories1: sleep efficiency (ratio of total time asleep to time in bed), sleep latency (amount of time it take to fall asleep), sleep duration, and how refreshed you feel in the morning.
Sleep plays a major role in our overall well-being, directly influencing our mental, physical, and emotional health. Therefore, when you don't get good-quality sleep, especially on a regular basis, this could negatively affect your health in the short-term and long-term. 
Learn more: How to Sleep Better While Traveling
The Rise of Sleep Tourism
Sleep tourism can look differently depending on the particular venue and experience. Some places may have a special hotel room or even outdoor space designed to optimize sleep, while others may offer a retreat that includes other wellness experiences to de-stress and improve your sleep issues.
With sleep tourism programs, you'll find that many coincide with stress management. When you're experiencing high amounts of stress, this can make it harder to relax and subsequently, harder to fall asleep. This can be especially true with the stress that can come from traveling. 
While many of us enjoy the experience of travel, that's not to say it can't also create stress. According to the International Association for Medical Assistance to Travellers, being away from family and friends, changes to your daily routine, language barriers, culture shock, and unexpected situations are all reasons why travelers might feel stressed out2. 
So, with sleep tourism then, the goal is to help foster a relaxing environment that's more conducive to healthy sleep.
Helpful Finds: Our Best Travel Pillow Picks
What are the Benefits of Sleep Tourism?
Better sleep quality

– As mentioned, sleep tourism is centered around improving people's sleep quality, which can help them feel more well-rested. However, it's important to make the distinction that this is

not medical tourism3

but rather wellness tourism with an emphasis on sleep. In the case of medical tourism and sleep, you may travel to see a specific sleep specialist or clinic to help treat a sleep disorder like narcolepsy or chronic insomnia. 

Lower stress levels

– We also covered the link between stress and sleep and how stress can negatively impact the sleep you get. Many sleep tourism experiences also incorporate relaxation techniques and environments to help minimize stress and boost sleep quality. This can actually have a two-fold e

ffect, too, since getting better sleep can lower your stress levels even further.
More energy

– When you sleep well, you'll inevitably have more energy because sleep is restorative. By seeking out travel experiences aimed at better sleep, this could mean more energy to get out and explore if that's something you want to include in your trip.

Better mood

– Sleeping well can also help boost your mood. This can mean having an overall better travel experience, and it can allow you to feel more calm during those times when unexpected circumstances may arise. Conversely,

poor sleep4

is linked to people being more short-tempered, irritable, and at risk for stress. 

Learn good sleep habits

– With sleep tourism, you can experience first-hand helpful sleep habits and environmental factors that work for you and that you can incorporate into your daily routine at home.
Learn more: 11 Tips to Improve Sleep Quality
Sleep Tourism Destinations
As mentioned, sleep tourism can look differently depending on where you go. 
Chicago's Citizen M Hotel5, is one such venue that's entering the sleep tourism market. They offer a music program called Brainwaves to help you focus, along with specialized mood lighting in your hotel room. Meanwhile, the Staypineapple, also in Chicago, focuses on their hotel mattresses and bedding, providing a luxury pillow top bed, premium sheets, and individual duvets for those sharing a bed5.
The Preidlhof resort6 in Italy, though, has perhaps one of the most extensive sleep tourism experiences. This week-long retreat is supported by sleep medicine specialists and is supervised by a doctor. 
According to their website, the retreat starts with a wellness consultation. From there, they perform a number of wellness sessions, which include analyzing your sleep, receiving a sleep massage, and even an optional acupuncture — to name a few.
Back stateside, the Carillon Miami Wellness Resort is doing their part to help travelers obtain better sleep. Tammy Pahel, VP of Spa & Wellness at Carillon Miami Wellness Resort, explains what's currently available to travelers. "Our spa programming includes a number of treatments and therapies designed to improve sleep, including the Sleep Circuit, a series of treatments curated to address sleep issues by helping to reset your circadian rhythm." 
However, Pahel adds that the demand for these types of sleep wellness programs has grown so much that, in August, their resort will be launching an "immersive sleep retreat led by Dr. Rebecca Robbins, an Instructor in Medicine at the Harvard Medical School and Sleep Scientist at the Brigham and Women's Hospital." Pahel adds, "The itinerary will include seminars on sleep science; common sleep disorders and strategies; nutrition tips to enhance sleep quality; and plenty of dedicated time for activities that support a restful night's sleep, like meditation and circadian-boosting yoga."
Last Word of Advice
While wellness travel has been around for a long time, it appears the tourism industry is also catching up to the importance of good sleep health, which is especially great considering sleep's connection to overall health. 
It's important to note, though, that while many of these experiences are aimed at helping you lead a healthier life through good sleep, they're not necessarily going to diagnose a sleep disorder. For this reason, we also encourage those who continue to have chronic sleep problems to speak with their doctor. Even in the case of the hotel in Italy that's supervised by a doctor, it's still a good idea to also check in with your regular physician, who has more in-depth knowledge of your medical history.
References
Nelson, Kathy L., Davis, Jean E., Corbett, Cynthia F. "Sleep quality: An evolutionary concept analysis". National Library of Medicine. https://pubmed.ncbi.nlm.nih.gov/34610163/#:~:text=Results%3A%20Sleep%20quality%20is%20defined,and%20wake%20after%20sleep%20onset. 2022.

"Travel Stress". International Association for Medical Assistance to Travellers. Last modified December 11, 2020. https://www.iamat.org/travel-stress. 

"Wellness Tourism". Global Wellness Institute. Webpage accessed May 1, 2023. https://globalwellnessinstitute.org/what-is-wellness/what-is-wellness-tourism/.

"Sleep and Mood". Harvard University. Last modified December 15, 2008. https://healthysleep.med.harvard.edu/need-sleep/whats-in-it-for-you/mood.

Perez, Sylvia. "Special Report: What exactly is this new trend known as 'Sleep Tourism'?". Fox 32 Chicago. https://www.fox32chicago.com/news/special-report-new-trend-sleep-tourism. 2023.

"Sleep Better – Holidays at Preidlhof". Preidlhof Resort. Webpage access May 1, 2023. https://www.preidlhof.it/en/spa-wellness/transformational-wellness/sleep-better/.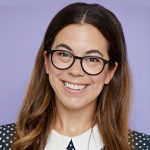 Jill Zwarensteyn is the editor for Sleep Advisor and a certified sleep science coach. She is enthusiastic about providing helpful and engaging information on all things sleep and wellness.
Based in Los Angeles, she is an experienced writer and journalist who enjoys spending her free time at the beach, hiking, reading, or exploring new places around town.
She's also an avid traveler who has a personal goal of being able to successfully sleep on an airplane someday.