Transparency Disclosure – We may receive a referral fee for products purchased through the links on our site...

Read More

.
Do you avoid changing your bed linen because you dread replacing that pesky fitted sheet?
You've tried everything—splayed yourself across your entire bed in an attempt to keep the corners from popping out, bribed your child to hold down one end while you bruise your knuckles struggling with the other.
Some of you have given up entirely, resorting to just washing it only when it is absolutely necessary. The struggle is finally over with the QuickZip, a fitted sheet that won't pop off and that is easy to use.
This innovative product is a fitted sheet that comes in two pieces that are comprised of a base that stays permanently around your mattress and the top part that fits over your bed. To change the linen, merely unzip the uppermost portion from the base and zip on a clean one.
No more struggling with corners or figuring out how to fold fitted bedding neatly (let's be honest, not even Martha Stewart knows the secret to that one), the QuickZip takes the nightmare out of our most dreaded laundry task.
Quick Zip Sheets – Key Features
Comes in all standard mattress sizes (Twin, Twin XL, Full, Queen, King, and California King)
Comes in two colors (white and grey)
Utilizes YKK zippers that are of premium quality
Large zipper pull ribbon loop
100% sateen cotton
400 thread count
Deep pocket fitted base
Pre-shrunk material
The zipper is optimally positioned to make it easy to access.
Pros and Cons
Pros
Extremely high quality, soft fabric
Simple to use, just zip on and off
Easy to fold
Pre-shrunk cotton can be washed in a washing machine
Hidden zipper
Cons
Premium prices
Prone to becoming wrinkled
Limited color and design choices
Material/Style
This product is made from 100% cotton that has been pre-shrunk to ensure a proper fit, even after washing. Made from sateen weaved fabric with a thread count of 400, this bedding is smooth and luxurious and has a signature sheen. The available color choices are easy to maintain, and the dyes will not run in the wash or fade over time.
The plastic zippers are made by YKK, one of the world's premier zipper manufacturers. When in use, the zipper is hidden away under a fabric flap to prevent it from catching on anything and to keep it out of sight.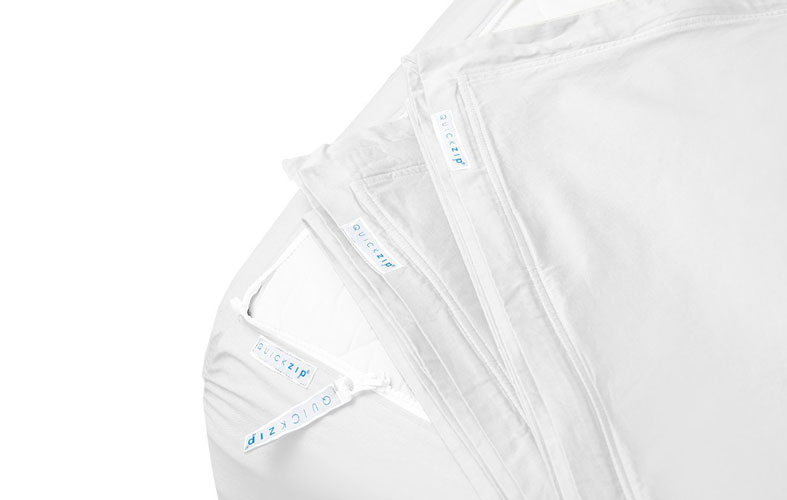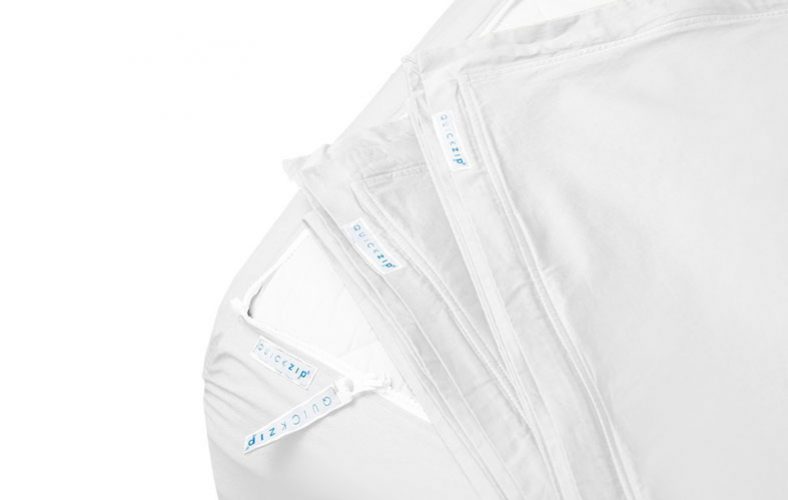 Build Quality
The overall construction of the QuickZip sheets is excellent, helping it live up to its reputation as a premium product. Although it features quite a few moving parts and pieces (compared to a traditional fitted alternative), quality has not been sacrificed. It has quite a bit of stitching, especially around the zipper areas, but for the most part, all stitches are secure.
The base of the product is designed to firmly grasp the mattress, and quality elastics are used to ensure that, over time, there is little or no slippage. The zippers are securely fastened to the base and the uppermost part, so repeated pulling during zipping and unzipping will not rip the zipper or tracks from the fabric.
Durability
The QuickZip is excellent at holding up to heavy usage and frequent washing. The base component of the product holds tightly to the mattress and will not pop off of corners even after years of use. The colors will stay vibrant with proper care.
Since the cotton is pre-shrunk, the user does not have to worry about it no longer fitting their bed after washing. It will shrink slightly if washed in water that is too hot, but the amount of shrinkage will be relatively insignificant. Regardless, it is recommended that all washing be done in cold or warm water, if possible.
Weight
With a thread count of 400, this is a more heavy-weight option. While they are very soft, they may not be as breathable as other alternative and are not recommended for those who sweat a lot at night or who need more cooling fabric underneath them. Users who live in moderate or cold climates would benefit most from using this option.
Feel & Comfort
These are incredibly luxurious and soft, just like high-end hotel bedding. They are very thick and durable, truly a quality product. The linen comes in sizes to fit all types of mattresses from twin mattresses to California King, ensuring that you can be comfortable in any type of bed.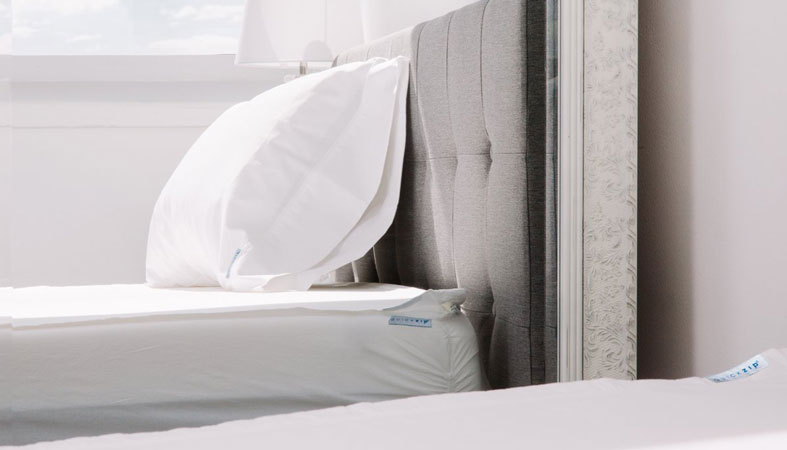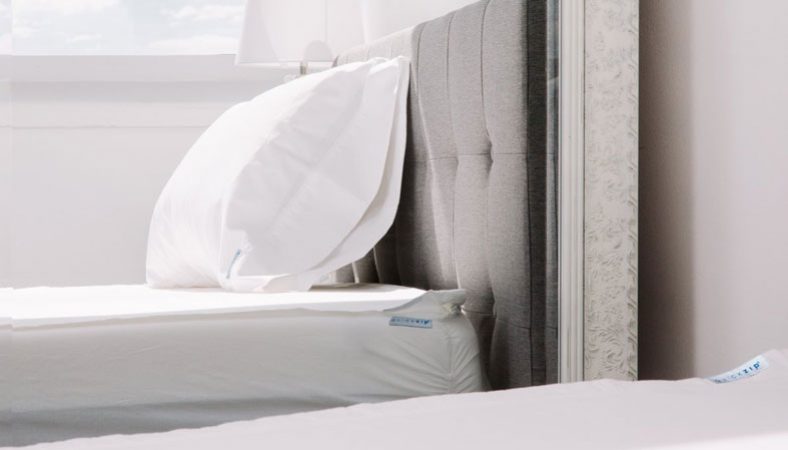 Price/Value
For some people with accessibility issues or for those who have a generally difficult time putting linen on a bed, the value of this product is worth the price since it is currently the only product of its type on the market due to the concept being patent protected. However, it seems unclear whether or not individuals who need this product for its functionality also desire a highly luxurious option.
This product would be a much better value if there were an economically priced version of lower quality that had the same zip on and off functionality. As it stands, the majority of consumers may not be inclined to spend so much on a single bedsheet.
Who Should Buy Quick Zip Sheets?
These are perfect for those people with accessibility issues like arthritis or other disabilities that make it especially difficult for them to reach around a bed to put the sheet on properly. They are also an excellent choice for pregnant women who cannot bend very far. In addition, QuickZip sheets are recommended for children who make a mess on the bed and frequently need their sheets to be changed.
Due to the fact that they can be easily cleaned, they are also a good idea for people with allergies or other illnesses who need their bedding to be changed more regularly than usual.
QuickZip sheets may also be beneficial for use in guestrooms or for home-sharing hosts (like AirBnB hosts) who have to deal with the hassle of frequently washing sheets after every guest. Finally, this is a unique and fun idea appropriate for anyone that can afford a unique and luxurious bedding experience.
Who Shouldn't Buy Quick Zip Sheets?
While these are great sheets, their premium quality does not quite match up with the demographics of people who would benefit the most from using them. Their functionality seems unnecessary for adults with no accessibility issues, or for those who really do not struggle with getting the linen onto their mattress. Also, they are not beneficial for those who do not feel the need to wash their bedding very often.
Individuals who merely desire luxury sheets may be better off just purchasing a traditional fitted sheet to get the best value. In addition, the lack of color options may make it hard for some people to match the sheets to the design of the room.
Conclusion
---
The QuickZip fitted sheet is a revolutionary improvement in bedding design. Its unique zip on and off functionality will save its users from the frustration of struggling with a fitted sheet to get it on the mattress. In addition, the sheets are extremely easy to fold and store since they can be folded just like a regular flat sheet.
The sheets are very high in quality, with a price tag to match. While they may be a good investment for some users, others may choose to sacrifice the convenience of quickly being able to change the linen on their mattress for the significant monetary savings of purchasing a more traditional alternative.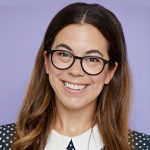 Jill Zwarensteyn is the editor for Sleep Advisor and a certified sleep science coach. She is enthusiastic about providing helpful and engaging information on all things sleep and wellness.
Based in Los Angeles, she is an experienced writer and journalist who enjoys spending her free time at the beach, hiking, reading, or exploring new places around town.
She's also an avid traveler who has a personal goal of being able to successfully sleep on an airplane someday.