Disclaimer - Nothing on this website is intended to be a substitute for professional medical advice, diagnosis, or treatment...
Read More Here
.
Melatonin is a hormone that our bodies naturally produce to regulate our circadian rhythms, or in other words, get us to sleep. For those who have trouble sleeping, melatonin supplements could be a lifesaver. They may help people not only fall asleep but stay asleep longer.
For some people, though, this longer sleep also comes with an unwanted, and often intolerable, side effect: nightmares. Here, we'll talk about the science behind melatonin and nightmares, how to navigate and lessen this side effect, and any other common melatonin side effects you should be aware of, so hopefully, you can sleep – and dream – easily.
Before you read on, can you help us gather some data on the topic of melatonin nightmares?

Does Melatonin Cause Nightmares?
Yes, melatonin can cause nightmares in some people but not in everyone.
There's no clear-cut answer as to why some people experience nightmares due to melatonin and others don't, but this particular side effect does seem to be more common in children. This may be because when we are children, a higher percentage of our sleep1 is spent in rapid eye movement (REM) sleep. As we get older, we spend less and less time in REM sleep.
This makes sense when you consider children naturally produce more melatonin2 than adults, and a 2004 clinical trial3 found that melatonin increases the amount of time spent in REM sleep. REM sleep is one of the two phases of sleep we naturally cycle through throughout the night, the other being non-rapid eye movement (non-REM) sleep.
Non-REM sleep happens first and includes three stages. The last stage of Non-REM sleep is when you sleep deeply, and it can be hard to wake up from this stage.
Then comes REM sleep. This happens about an hour and a half after falling asleep and at first, lasts about 10 minutes, but each REM stage that follows throughout the night gets longer and longer. During this type of sleep, our brain activity increases again, becoming just as active as it is during waking hours. This is the sleep stage where we'll have vivid or intense dreams and it is pivotal for storing and erasing memories.
Scientists4 believe if you are spending more time in the sleep stage when vivid dreams are most likely to occur, due to additional melatonin, it may naturally lead to an increase in vivid or bad dreams. For children, who spend a higher percentage of their sleep in REM and are already having vivid dreams – including more nightmares than adults – supplemented melatonin might cause more nightmares.
Another study5 helps explain this further. The study found that when you're in REM sleep, melatonin releases a substance called vasotocin. Vasotocin plays an important role in memory– or rather, forgetting. Vasotocin seems to help the brain erase recent memories, specifically while you are dreaming.
This means taking supplemental melatonin can boost the amount of vasotocin in your brain, leading to longer periods of memory-erasing sleep that leave you with intense dreams.
"Longer periods of memory-erasing sleep" might sound as scary as a nightmare, but before you start thinking that melatonin will go and erase all your memories, it's actually the opposite. A recent study6 found that after melatonin broke down in the body, one of the resulting molecules helped improve long-term memory.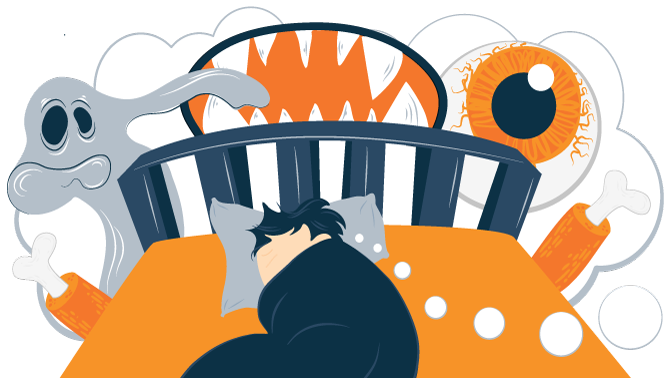 Melatonin Nightmares vs. Melatonin Dreams
While some people experience nightmares from melatonin, others experience more vivid, memorable, and even lucid dreams. After all, if melatonin increases the amount of REM sleep you are getting, it makes sense that you would have more vivid dreams.
Why, though, do some people have nightmares versus just more vivid dreams on melatonin? What exactly is the difference?
According to Mayo Clinic, a nightmare is "a disturbing dream associated with negative feelings, such as anxiety or fear that awakens you." A vivid dream, on the other hand, might still be intense or memorable the next day, but won't likely cause you to wake up in fear, panic, sweat, or with a racing heart.
A 2019 review7 theorizes that nightmares are caused by a combination of hyperarousal and the brain's inability to remove or process fearful thoughts. You're more likely to have nightmares if you are dealing with trauma, anxiety, PTSD, obstructive sleep apnea, or insomnia.
Therefore, the difference between those who have nightmares from melatonin and those who merely have vivid dreams may have to do with things like trauma, anxiety, and other preexisting conditions or life circumstances.
A 2019 study8 found that side effects like nightmares and vivid dreams either resolved spontaneously after a few days with no adjustment in dosage or immediately upon stopping melatonin. This same study notes that this particular side effect is rare on melatonin, though doesn't give an exact number.
Conversely, another study9 points to melatonin's ability to help people who experience nocturnal visual hallucinations, or night terrors. The researchers looked at the cases of several people who were having frightening visions and hearing things that disappeared when the lights came on. The researchers found that taking 5 milligrams of melatonin helped stop these hallucinations almost immediately and taking 5 milligrams of delayed-release melatonin helped reduce the number of times people experienced these hallucinations.
How Do I Stop Nightmares from Melatonin?
If you're experiencing nightmares from melatonin, there are ways to minimize this side effect.
First of all, you might try lowering the dose. Cleveland Clinic10 recommends taking just 1 to 3 milligrams to avoid side effects like nightmares. The timing of when you take melatonin may also be important. A study11 found that taking melatonin 2-4 hours before bed helped participants sleep more deeply and soundly than taking it closer to bedtime. This could also help with any next-day side effects, like sleepiness, you might experience.
You also need to make sure you are taking a high-quality melatonin supplement from a reputable company. Since the FDA doesn't regulate supplements like melatonin, it means the actual concentration of melatonin in your supplement may not be what it says on the label. In fact, one study12 analyzed 31 melatonin supplements and found that the actual melatonin content ranged from -83 percent to +478 percent of the labeled content.
One way to ensure you're getting what it says on the label is to make sure your melatonin supplement is approved by the US Pharmacopeia. Check the label for the phrase "USP verified."
You'll need to rule out other possible causes of nightmares as well.
Do you eat certain foods that might cause nightmares late at night? One study13 shows that dairy and sugar eaten late at night are more likely to cause nightmares.
Are you taking a supplement that has melatonin plus other ingredients? Some natural sleep aids that are often bundled with melatonin in various sleep supplements are notorious for causing nightmares. Valerian root14, for example, has been shown to cause vivid dreams, which could also mean more nightmares.
Remember to consult your healthcare practitioner when adding any new supplements to your routine. We often think that just because something is sold over-the-counter or is natural it is safe, but that's not always the case, especially if you're taking other medications or have specific health conditions.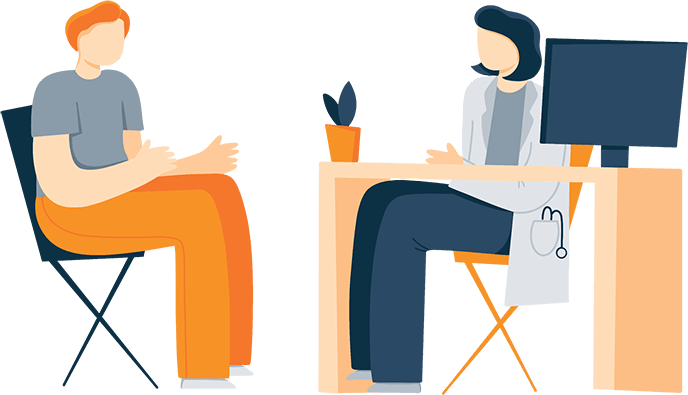 Conclusion
Melatonin is generally considered to be a safe, non-habit-forming, natural, and relatively side-effect-free sleep aid compared to other, heavier-duty sleep aids on the market.
If you have difficulty sleeping, melatonin could be a game-changer. Unfortunately, it can come with the side effect of more vivid dreams or nightmares for some people, though there are things you can do to mitigate these dreams. Start with good sleeping habits, and then try changing the dose or taking melatonin earlier in the evening. If melatonin doesn't work for you, you can simply stop taking it.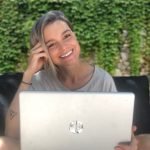 Natalie is a content writer for Sleep Advisor with a deep passion for all things health and a fascination with the mysterious activity that is sleep. Outside of writing about sleep, she is a bestselling author, improviser, and creative writing teacher based out of Austin.
When she's doing none of these things, you will most likely find her outdoors, at the gym, or... asleep.