Transparency Disclosure – We may receive a referral fee for products purchased through the links on our site...

Read More

.
Various factors contribute to the popularity of gel memory foam mattresses, including cooling properties, low motion transfer, and optimal comfort. Add a durable construction to these benefits, and you get the 12-inch medium gel memory foam mattress from Lucid.
This product offers many benefits, including a great price point and a responsive sleeping surface. However, some attributes are only suitable for specific sleeper profiles. If you don't know which firmness rating, fabric types, and support features are suitable for you, determining if this bed is right for your needs can be a challenge.
This Lucid mattress review provides an in-depth discussion of the product's features, benefits, and drawbacks.
Are you already familiar with the ins and outs of this model? Kindly skip ahead to our verdict.
Noteworthy Updates
Lucid goes the extra mile to make mattress shopping as easy as possible. The company takes prospective buyers through a quick Q&A process to help them select the best bed for their sleeping requirements. These questions include:
Do you prefer firm or plush?
Which material is best for you?
Do you sleep on your back, side, or stomach?
Are you a hot or cold sleeper?
What is your bedding budget?
Answering these questions lets you shop by material, price, or sleep style.
Who Do We Think Matches With Lucid?
Shoppers Looking for Great Deals – All sizes of the 12-inch gel medium mattress are available at a relatively low price, but this doesn't mean you need to forgo high-end sleeping features, comfort, and support. This model should be the first consideration for sleepers looking for the best value for money.


---

Hot Sleepers Requiring Cool, Breathable Fabrics – This product's cooling gels and breathable fabrics reduce night sweats due to stress, menopause, infections, or low blood sugar. If you live in a warm climate, you need these cooling properties.


---

Couples Who Are Sensitive to Movements – Your partner's movements can interrupt your REM sleep, even if they don't wake you up. A mattress's motion transfer can leave some people more tired in the mornings than they were the night before bed. The Lucid's motion isolation properties help you sleep peacefully.
Possible Lucid Complaints
No sleep trial – With Lucid mattresses, you don't get a sleeping trial, which is perhaps the most significant drawback of this brand. Online bed-in-a-box purchases don't allow for in-store product testing, and you need this trial period to break in a sleeping surface and determine if it fits your sleeping needs.


---

Washing Difficulties – Gel memory foam is easy to clean with the right products, but this model's cover is difficult to remove for machine washing. The covers' seams and zippers are highly durable, but it fits too tightly around the mattress. Pulling on the cover increases the risk of breaking the zipper or tearing the fabric.
Weight Considerations
The Lucid mattress has no weight limit and should have the load-bearing capacity to hold most weights without sustaining damage over the long run. Note that your bed frame or adjustable base may have a maximum weight capacity.
Weight considerations to keep in mind include the support, comfort, and pressure relief that this product offers. Each foam layer has a unique firmness level and density rating, but their combined attributes create a unique sleeping surface.
This bed is ideal for a sleeper weight ranging between 170 and 300 pounds. If your weight is below this range, the top layers may feel too firm and aggravate your pressure points unless you sleep on your stomach.
On the other hand, if your weight is above this range, you may require a sleeping surface with a higher firmness rating to support your midsection. This product is suitable for back and side sleepers of all weights in this range.
Construction: What's Inside Lucid?
The Lucid mattress has a thickness of 12 inches and consists of a TENCEL cover and four foam layers: three upper comfort layers and a poly foam support core.
The removable TENCEL Lyocell cover is soft and breathable, with moisture-wicking properties to make you as comfortable as possible. The breathability of this fabric contributes to temperature control and heat dissipation, ensuring that your body is comfortable in all seasons. The moisture-wicking attribute reduces humidity levels under the covers, keeping perspiration to a minimum.
The top layer is a one-inch thick ventilated, open-cell poly foam with gel bead infusions. These infusions help keep you cool at night, and the open-cell structure allows airflow to prevent body heat build-up underneath you, even if you are lying underneath a thick comforter. The polyfoam has high viscoelasticity with latex-like responsiveness, and it forms contours to take the shape of your body.
Underneath the top layer is a two-inch memory foam layer that also contains gel infusions. This layer has a supporting function with a higher firmness than the layers above and below it. The third comfort layer consists of one-inch transition foam with a medium indentation load deflection to provide upthrust and pressure relief.
The support core is a bamboo base poly foam with charcoal infusions and a thickness of eight inches. This layer gives structure to the mattress while providing spine support to the sleeper. The bamboo and charcoal infusions are hypoallergenic and act as filters that trap contaminants, ensuring that your bed smells fresh.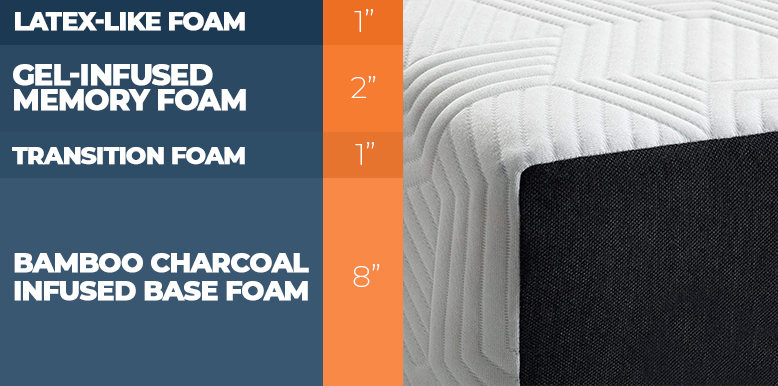 First Impression: How Does It Feel?
This mattress's unboxing process is straightforward and should only take a few minutes. After receiving the bed-in-a-box, we recommend you take the whole box inside your bedroom, open the box, and take out the rolled-up product.
Next, remove the packaging, and the mattress will start inflating by itself. This model takes around 72 hours to inflate fully, but it can take longer. Don't sleep on the bed until it has fully inflated.
When lying on the mattress for the first time, the first things you'll notice include the soft-cool cover fabric and the viscoelastic, contouring feel of the top foam layer. The firmness of the sleeping surface often takes new owners by surprise.
Firmness Scale: 7/10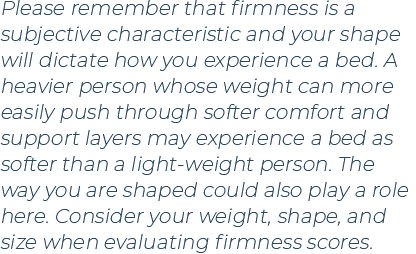 Pressure Relief
Pressure points are the areas of your body that have direct contact with your mattress's sleeping surface. Firmer mattresses have a higher tendency to aggravate pressure points, as the gravity of your body pushes these areas down, increasing the pressure on sensitive muscles and tendons.
This model's top memory foam layer has the right viscoelasticity to relieve pressure points as it forms contours responding to the shape of these areas. However, this top layer is only one inch thick, which may not be sufficient to alleviate pain for those who have sensitive pressure points. If you need extra pressure relief, we recommend trying out the plush version of this bed.
Support
When lying on your bed, your hips, shoulders, and ears should align, regardless of your sleeping position. To achieve this posture, your bed should provide you with sufficient upthrust, which is proper support for each part of your body.
Front sleeping is the position requiring the highest level of support, and side sleeping requires minimal support. Heavier sleepers also require more support than lightweight individuals.
With its relatively high firmness rating, the Lucid offers sufficient support for heavier back and side sleepers. This firmness is also suitable for slender sleepers or children who sleep on their tummies.
Preference-based Features
Bed-in-a-Box
The Lucid mattress is a bed-in-a-box product and offers various benefits. These mattresses ship in compressed and rolled form, streamlining the delivery process. You can buy the Lucid online without needing to visit a physical bed store.
Bed-in-a-box mattresses are also affordable, but they offer the same quality and comfort features as in-store models.
Cooling
Lucid helps keep hot sleepers cool by infusing cooling gel into their memory foam. This is helpful because memory foam can run hot, so that means you can get the cradling of memory foam without the added warmth.
Exceptional Edge Support
The support from the high-density inner core is uniform across the mattress's entire surface. If you like sleeping on the edge of the bed, you can have peace of mind that this area won't sag for the product's entire functional lifespan. Even if you regularly sit on the edge of your bed, it will not impact the top layers' structural integrity.
Great Motion Isolation
Motion isolation is a critical feature if you share a bed with a partner. The top layer's viscoelasticity absorbs your partner's movements, preventing them from reaching and disturbing you while you sleep. You may not notice the results at first, but you'll become more energetic and productive during the day.
Adjustable Base Compatible
The Lucid 12-inch medium mattress is compatible with the brand's wide range of adjustable bases. Using these bases, you can customize your lying position for reading or watching television. Adjusting your bed base can also alleviate the symptoms of acid reflux, heartburn, or sleep apnea.
Certifications
CertiPUR-US® Certified
The Lucid mattress is CertiPUR-US® certified, and it meets the regulator's standards for durability, performance, and emissions.
Off-gassing is the unpleasant chemical smell people associate with new memory foam products. A mattress with this certification has a low volatile organic compound (VOC) content and doesn't produce off-gassing after unboxing. This model also contains no flame retardants, heavy metals, formaldehyde, or phthalates.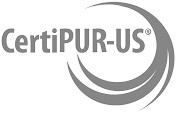 Coupons, Trials, Warranties, and Shipping
Shipping – Lucid offers free shipping inside the Continental United States. The product ships in a compressed and rolled-up form for easy shipping, handling, and storage.
Trial – Lucid offers a 30-day return policy.
Warranty – Lucid guarantees all products with industry-leading warranties. If you buy this mattress in the United States, a 10-year warranty applies to your purchase.
Lucid vs. Tuft & Needle Mint
Comparing the 12-inch medium Lucid mattress with a product in the same category can provide you with additional insight into the value you will get with this purchase. The Tuft & Needle Mint is a memory foam mattress featuring open-cell T&N Adaptive® foam that contours around the body, cradling it comfortably.
The Mint is a mattress-in-a-box with a thickness of 12 inches. This bed offers all the benefits of this product type, including convenient shipping, affordability, easy setup, and high-quality features.
The key differences between these two models lie in their firmness, support, and pressure relief. The Mint has a lower firmness rating of 5.5/10, which means it doesn't provide optimal mid-section support for heavier back sleepers like the Lucid does. However, the Mint is softer and provides better pressure relief for sleepers with a lighter weight.
The Mint also provides a more comfortable side-sleeping surface than the Lucid, as it takes the pressure off the hips and shoulders. If you are a lightweight side sleeper, the Mint may be the better option for you. On the other hand, if you weigh less than 170 pounds and sleep on your front, you need the higher support level that the Lucid offers.
Overall Summary


As a side sleeper, you need a sleeping surface providing the perfect combination of support and pressure relief. If you are a heavier side sleeper, this mattress could be the perfect solution. However, if you weigh less than 230 pounds, the bed may be too firm for you.


If you're a back sleeper, there's a strong chance the Lucid has the support and pressure relief you need for a comfortable night's sleep on your back. Even though the top foam layer is on the firm side, it provides the contouring you need to keep your spine in a neutral position. If you are a heavy back sleeper, this mattress is the ideal solution.


When sleeping on your tummy, your torso naturally sinks in, arches your back, and pulls your spine out of alignment. To prevent this issue, you need a firm surface that keeps your torso in line with the rest of your body. The Lucid should provide this support for most sleepers, but heavier people may need a firmer bed or a hybrid model.


The top foam layers and support core provide most body types with support and comfort for multiple sleeping positions. The firm sleeping surface also makes it easy to change position, even when you do it in your sleep.


Various features make this product ideal for couples, including the low motion transfer and cooling features, such as gel infusions in the top foam layers. The edge support also optimizes the available sleeping surface, making the bed more comfortable and spacious for both people. The bed's load-bearing capacity contributes to its durability and relatively long lifespan.


The high firmness rating makes the Lucid a good deal for heavier individuals with a weight upward of 230 pounds. Whether you sleep on your side or back, this mattress should keep your body in a good alignment, preventing back pain. Some heavier stomach sleepers may enjoy a firmer fit, though.


Lightweight sleepers tend to find a firm sleeping surface uncomfortable, especially if they have sensitive pressure points. Even when sleeping on their back, individuals weighing less than 130 pounds may be uncomfortable on the stiffer foam. However, if you sleep on your stomach, this mattress will support your torso to keep your entire body on the same plane.
The Lucid mattress offers exceptional value in terms of longevity, quality, and durability. The foam layers contain no harsh chemicals, and you get plenty of high-end features that include motion isolation, cooling, and edge support. Whether or not you derive optimal value from this mattress depends on your body type and favorite sleeping position.
Our Verdict
The Lucid 12-inch medium mattress is a high-quality memory foam mattress containing breathable, hypoallergenic materials. The top layer's attributes make this mattress ideal for average to heavy back and side sleepers, and it has a minimal sink-in effect, which makes it easy to change sleeping positions. With optimal edge support and motion isolation, the Lucid also works for couples.
If you have sensitive pressure points, you need a softer sleeping surface. Consider a mattress with a lower firmness rating, such as the Tuft & Needle Mint. However, if you sleep on your front, the Lucid may be ideal.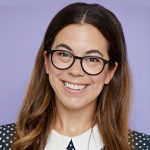 Jill Zwarensteyn is the editor for Sleep Advisor and a certified sleep science coach. She is enthusiastic about providing helpful and engaging information on all things sleep and wellness.
Based in Los Angeles, she is an experienced writer and journalist who enjoys spending her free time at the beach, hiking, reading, or exploring new places around town.
She's also an avid traveler who has a personal goal of being able to successfully sleep on an airplane someday.