King Koil is a well-known brand which is known for offering a range of different mattresses. They are most famous for their innerspring, hybrid, and memory foam beds. However, we've decided to take a slight turn.
Bowie Luxury Firm Mattress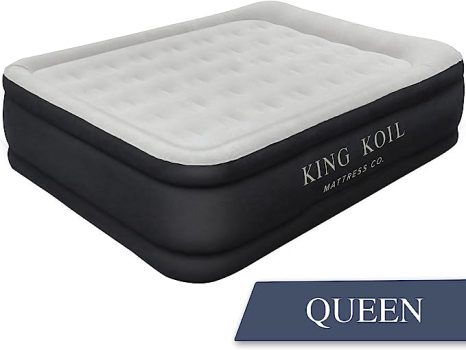 A luxury air mattress with coil-beam construction, making it durable. Easy inflation and deflation with its internal pump.
Read Full Review
Shipping Method
Free shipping
Firmness
Multiple firmness options
Bowie Luxury Firm Mattress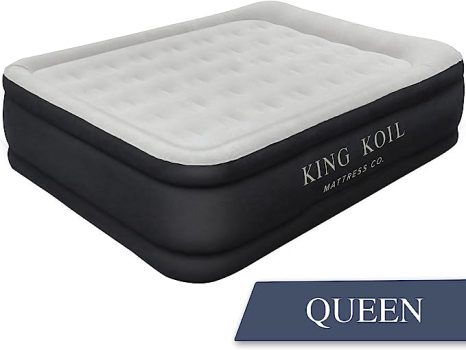 A luxury air mattress with coil-beam construction, making it durable. Easy inflation and deflation with its internal pump.
Read Full Review
Firmness
Multiple firmness options
Shipping Method
Free shipping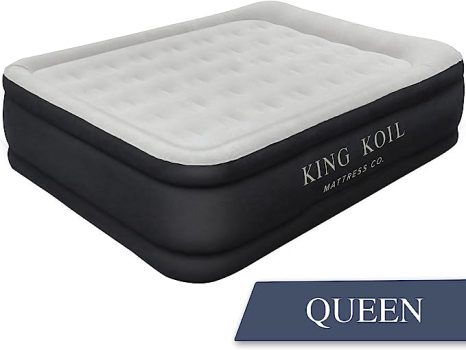 Bowie Luxury Firm Mattress
A luxury air mattress with coil-beam construction, making it durable. Easy inflation and deflation with its internal pump.
Read Full Review
Firmness
Multiple firmness options
Shipping Method
Free shipping
You will love the King Koil if:
You are looking for something temporary – if you are looking for a bed to sleep on for a few months while you are getting settled in your new home, or you want to purchase a bed that you can take with you while camping, for instance, this is a great option.
You're looking for more than an average air mattress – with a built-in air pump, elevated construction, waterproof comfort quit top and a tremendous amount of additional features, this is far from being your regular, cheap, inflated mattress.
You don't want to spend an excessive amount of money – this particular solution is undeniably affordable, but it delivers tremendous value for the money you are paying. It is packed with convenience and features which are very appealing.
You look for a guest-room solution – if you don't want to put your guests on the sofa, or worse – in your bedroom, this is a quick, portable and particularly space-saving solution.
You won't like the King Koil if:
You are looking for a permanent solution – air mattresses are great when they are occasionally used, but they are not suited for prolonged usage. This could lead to certain issues with your posture, and it's inadvisable to go for it.
You need something for a bed frame – the construction of this mattress is very bulky. It's meant to be put on the ground – not in a frame. With this in mind, if you are looking for a bed-frame mattress, this is not your go-to option.
Now, these are just a few things that you might want to keep in mind. Let's dive deeper and take a look at the specifications and the details of the product. That's what's important.
The Technology Behind the Mattress
Unlike regular mattresses of this kind, the King Koil uses a soft flocking layer as well as a built-in pillow. That's right – the convenience doesn't just end with the fact that it's inflated in a few minutes, it also offers undeniable comfort. The company guarantees the quality, and it's promising that you would not receive a compromising solution.
The technology behind the mattress allows for it to be inflated in less than 3 minutes. This technology is backed by a full-year guarantee, so you can rest assured that you're covered.
Construction and Materials
That's the other thing that you'd want to take a look at. Have you seen a coil-beam construction on an inflatable mattress?
Well, not only would you be able to rely on it, but the entire thing also comes with a built-in, powerful, 120V AC pump which is included in the price and it is going to come with an additional safety valve. The dimensions are 80 x 60 x 20 inches, and it is designed to hold a weight of a maximum of 600 pounds.
The coil-beam construction is quite convenient mainly because it allows for proper weight distribution. This is one of the most important things.
The mattress is 20 inches thick. Just think about that for a moment. There are hardly any conventional mattresses which are as thick. The main intention behind this is to guarantee that there is enough deep compression support to sustain 600 pounds of weight. A lot of airbeds will seriously fail in its place, and that's something that this one, in particular, wants to avoid.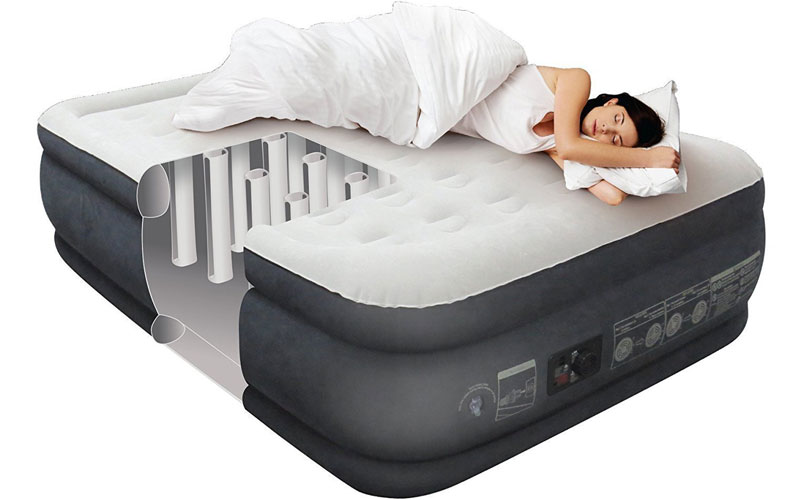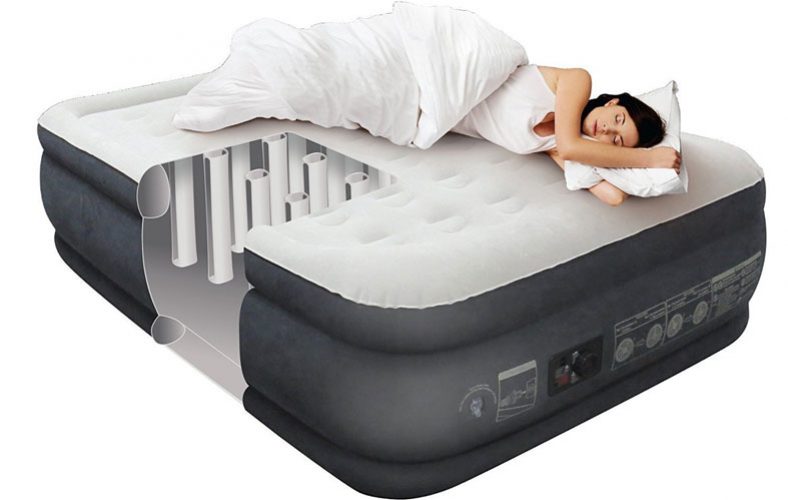 Additionally, the product comes with an extra-thick waterproof comforter on the top of it. It's quilted, and it is designed to provide you with extended and superior spinal support. The mattress is quite firm, which brings us to our next point.
The materials are also of the highest quality. It is a thick side flocked durable fabric which is also going to ensure that the mattress is resistant to punctures. So, even if you decide to go ahead and use it on the ground while you are camping, you can rest assured that it's highly unlikely that the bed punctures.
This is quite reassuring. However, it is advisable to place a padding of some sort beneath it if that's what you will be doing – an extra layer of protection is never something bad.
Feel/Comfort/Firmness
Right off the bat, you should be aware that the feel the bed brings can't be associated with an air bed. It is particularly sturdy, and you don't feel as if you are floating on top of it.
The comforter offers a mild mold which would help you relieve pressure points. And, while it's not going to do an awesome job, it will outperform the majority of other air mattresses currently available on the market. Keep in mind that this is something rather uncharacteristic for an inflated bed.
The next thing that you would want to account for is the spinal alignment that the bed delivers. Usually, when you know that you'd have to sleep on an air bed, you've already accepted the fact that it's likely to be rather uncomfortable.
Well, this is not the case with the King Koil. It is particularly sturdy regarding support, bringing a medium firmness which is quite convenient. It is something that the wide majority of people would prefer.
Of course, you'd experience the distinct bounce and the serious responsiveness of the unit, but that's something to be expected. The push-back is formidable, but as you lay down on it for more than a minute, you'd start to feel the comforter as it would contour your body ever so slightly. That's as good as it gets. But, when you stack it against other solutions of the kind, it outshines them conveniently.


Ease of Use
That's probably one of the best features of the mattress. As we mentioned above, the product comes with a built-in pump. This is particularly convenient as it would provide you with the chance to reach full inflation in less than three whole minutes.
The airbed is designed to be used in-home, and it is awesome for guests. However, there is no rule saying that you can't take this to your camping trip. If you have a larger tent, this is something that will appeal to you. You would be sleeping on a premium quality mattress instead of, well, on the ground.
The pump is proprietary, and it works at extremely high capacity. As you turn the nozzle, the unit is going to start working, and this is going to get the bed inflated in no time.
The package also comes with a carrying bag which also has the necessary instructions for usage. This makes it particularly easy to carry around wherever you may need it. This is, as a matter of fact, another great feature.
The portability of the mattress is beyond comprehension. As you inflate it, the bed becomes a queen-sized 80 x 60 x 20 solution, but when you deflate it, you can fit it in a hand-carried bag that you can put in the back of your trunk and carry it wherever you want to.
The functionality which is brought by the built-in pump is invaluable. The product is going to inflate and deflate in about three minutes which means that you can easily get it prepared in no time. Furthermore, you wouldn't have to worry about deflation and the storage as it folds conveniently and you wouldn't waste any time with this.
Other Considerations
Now, as we've taken a quick look at the overall and detailed specifications of the airbed itself, it's high time that we mention some of the characteristics of the deal.
This is an affordable solution, and it's not going to cost you a small fortune. At the same time, the technology and the bed itself come with a 1-year long guarantee. This might seem like something inconsiderable but remember – you are not buying a conventional bed – you are buying an airbed, and the specifications here are tremendously different, just like the materials.
Another thing that you might want to know is that King Koil is one of the only brands and manufacturers which is endorsed by the prestigious International Chiropractors Association. This is done in order to assist in the promotion of spinal alignment, and it is important through the night sleep cycle.
The company also offers superior customer service, and this is something that can't be overstated. If you are experiencing any types of issues with the bed or with any other product you've bought from them, you can get in touch through email, 24/7 chat hotline or through the phone, depending on your personal preferences.
Even though the warranty expires after a year, you can expect to receive the same support whenever you need it. That's the company's policy.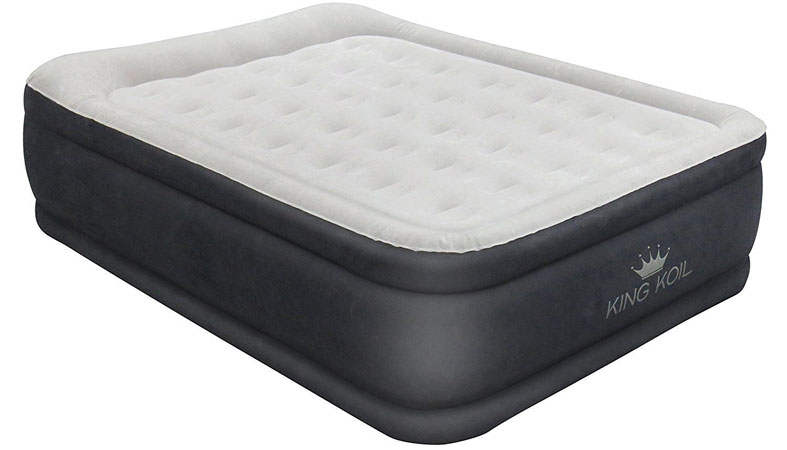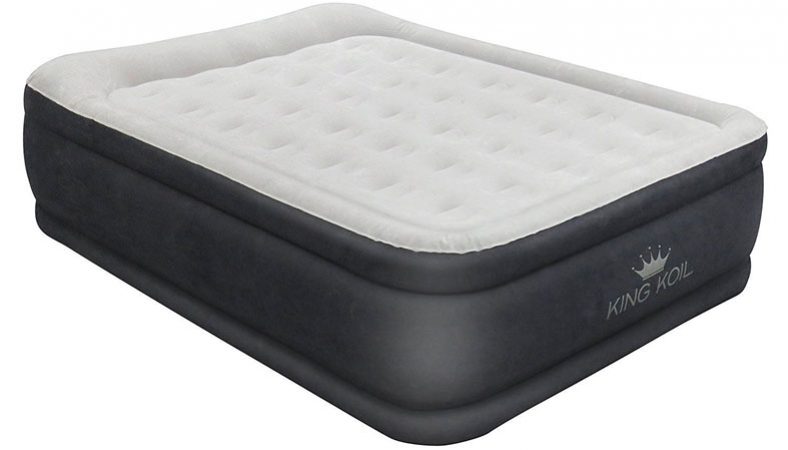 To Conclude
---
It goes without saying that the market for airbeds is serious and overly saturated. However, this particular one catches the attention. The bed is convenient, comfortable and it manages to capture the main purpose of an airbed in the first place – its portability and versatility.
Thanks to the comprehensive inflation system and the built-in powerful pump, you can get it set and ready for usage in no more than 3 to 4 minutes. The same period would be enough to deflate it and to fold it right into its carrying bag conveniently. And, to make matters even better, all of this is included in the inconsiderable price.
The materials are durable, and they are guaranteed to last you for a long time, making your investment a particularly worthwhile one. This is something that you want to keep in mind.
The King Koil Queen-sized Raised Air Mattress is amongst the best options in this category. As a matter of fact, it's challenging to find a competitor providing you with the same price-to-quality ratio. This is something that you should keep in mind.
It will solve all kinds of sleeping space issues and, on top of that, it would provide you with a comfortable sleeping alternative for when you decide it's time to go out for a camping trip.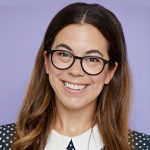 Jill Zwarensteyn is the editor for Sleep Advisor and a certified sleep science coach. She is enthusiastic about providing helpful and engaging information on all things sleep and wellness.
Based in Los Angeles, she is an experienced writer and journalist who enjoys spending her free time at the beach, hiking, reading, or exploring new places around town.
She's also an avid traveler who has a personal goal of being able to successfully sleep on an airplane someday.