If you're an aquarium owner or you're just curious how other species sleep, you've probably wondered about the habits of a fish at one time or another.
Admittedly, scientists don't know if every single animal sleeps, but they theorize that most do. And they do have evidence that this species gets a fair amount of shuteye even though they won't actually close their eyes.
So, if you do happen to own an aquarium, then yes, fish do sleep, and you need to make sure you turn off the light at night, so your swimming pets can get some rest.
Do All Fish Sleep?
Almost all of them do, but there are some exceptions.
Some types of species do not need to get any rest. These include blind, cave-dwelling fish and deep-water varieties who swim continuously.
The theory is that sleep is a way to process information and visual stimuli from the day. Both cave-dwellers, who have no sight, and deep swimmers have little to no information to process, which could negate the need for them to rest.
How Do Fish Sleep?
Unlike humans and several other mammals who settle in for a cozy night of rest, most of them remain in motion and don't close their eyes.
Actually, they can't close their eyes because they lack eyelids.
Some species continue to float along and will occasionally move a fin to keep oxygen flowing into their gills. These subtle movements are also meant to help them stay balanced.
However, in general, their movements are often slower, and many times they'll drift down toward the bottom of the surface rather than swimming at their normal elevation.
While most of them stay awake during the day and rest at night, there are some kinds that are nocturnal. And still, others do decide to find a safe place and hide from predators for the evening. One notable difference between humans and water-dwelling creatures is that they tend to stay somewhat alert while they're asleep so that they can escape predators should the need arise.
Unlike humans, they do not seem to follow a circadian rhythm as strictly as we do. They'll easily adjust their sleeping patterns to water temperature, food availability, migration patterns, and even whether they're new parents taking care of babies. So, we can potentially take that last part back because new human parents tend to miss out on rest, too!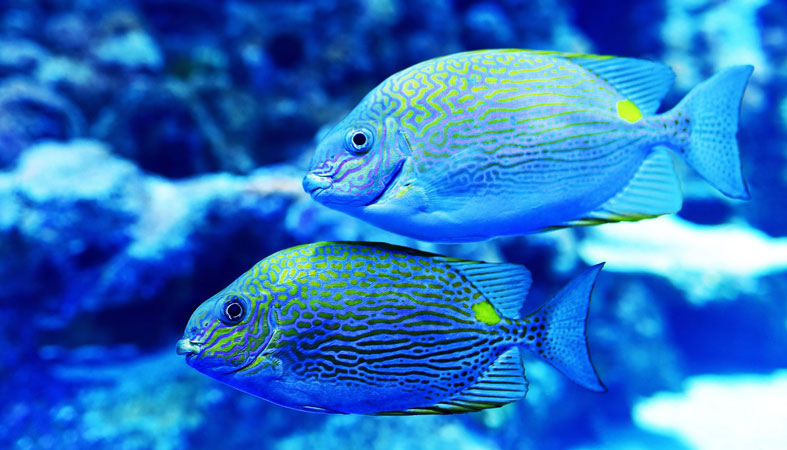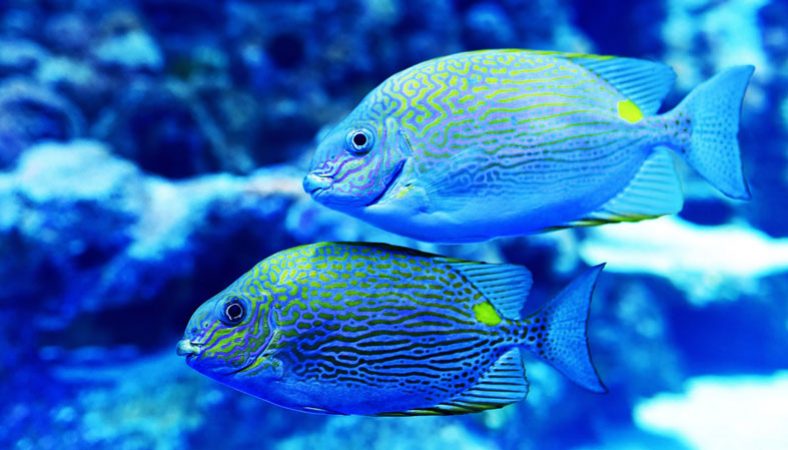 Why Do They Sleep?
The reason fish need their shuteye is similar to why humans need rest, too. It's a time for repair and rejuvenation as well as processing information and forming memories. However, they don't experience the dreaming stage of sleep called REM (rapid eye movement). Perhaps the reason is that their brains aren't nearly as complex.
You'll notice that when they're sleeping, their movements slow down, and even though you may see an occasional fin flick, they won't be as active as they are when they're awake.
Can They Experience Insomnia?
Insomnia among fish hasn't been widely observed with the exception of the zebrafish. It's easier to tell when this species is asleep, so it's been a favorite breed to study. In the absence of darkness, these fish won't fall asleep, though fortunately for them they don't seem to experience the effects of sleep deprivation the same way that humans do.
Frequently Asked Questions
Q: Why do fish sleep with their eyes open?
Although it's kind of creepy watching a creature sleep with its eyes open, fish don't have much of a choice what they look like while they're sleeping because they don't have eyelids. Therefore, there's no way for them close their eyes.
Q: Do they have eyelids?
Oddly enough, they don't have eyelids. Sharks are one exception to this rule. And even then, they do not have the same eyelid that a human has. It's more of a membrane that performs a similar function.
Q: Do they sleep upside down?
It's not normal for them to lie upside down, and if you see this happening, it's an indicator that something is wrong with them and you may need to do some investigating. Goldfish, who have been bred for cute round tummies, often exhibit this behavior.
The most common cause is swim bladder disease, and it results in them not being able to control their movements or balance their weight.
Q: What are the sleeping habits of betta fish?
The beautiful betta is a frequent napper. They like to find a secure place to rest, usually among some leaves or structures, tank ornaments, and even behind a filter. If you own a betta, make sure you provide plenty of hiding and resting spaces for them!
They also like to go to "bed" at night, so having a light that you switch on and off is helpful.
Conclusion
---
As we continue to study animals' sleeping habits, we're learning that we have a lot more in common than we thought with other species. By looking at their habits in their natural environment, as opposed to in the artificial setting of a lab, we can continue to learn more, both about them and ourselves, too.
More Reading: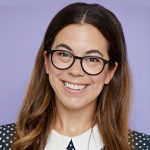 Jill Zwarensteyn is the editor for Sleep Advisor and a certified sleep science coach. She is enthusiastic about providing helpful and engaging information on all things sleep and wellness.
Based in Los Angeles, she is an experienced writer and journalist who enjoys spending her free time at the beach, hiking, reading, or exploring new places around town.
She's also an avid traveler who has a personal goal of being able to successfully sleep on an airplane someday.