Transparency Disclosure – We may receive a referral fee for products purchased through the links on our site...

Read More

.
In recent years, mattresses bought online and shipped in a box have become more popular, competing with traditional brick and mortar stores. Casper was at the forefront of the bed in a box revolution, and continues to provide innovative beds well below traditional mattress pricing.
Casper has changed the mattress market by offering comfortable, supportive beds at prices most consumers can afford. However, many people wonder whether these mattresses live up to their claims of quality and durability or if they're just another cheap option that will fall apart within a few years.
We've created this Casper Snug mattress review to help you learn everything you need to know about one of Casper's most convenient bed-in-a-box foam mattresses, the Casper Snug. Once you finish reading, you'll know whether this bed is suitable for your budget, sleeping style, and support needs.
(If you already know about the Casper Snug, you can skip ahead to the verdict here.)
Noteworthy Updates
In March 2020, Casper relaunched its bed-in-a-box line and introduced eight new foam mattresses. The Snug is one of these new releases.
Casper previously sold its Casper Snug mattress exclusively at Target. However, you can now purchase this bed on the Casper website and through several other retailers.
The Snug previously measured 8.5 inches in depth. Today, the company states that this mattress is 8 inches.
Excellent Matches For Casper
Price-Conscious Shoppers: We wouldn't necessarily call the Casper Snug a "budget mattress," but it is a more affordable option compared to many foam mattresses on the market. The twin model of this mattress starts at around $295, making it a cost-effective option for those who don't have the funds to invest in a high-quality bed.


---

Hot Sleepers: The Casper Snug features a breathable, open-cell top layer that keeps the bed cool and encourages airflow while you sleep. If you tend to wake up hot throughout the night, this mattress can help you maintain a comfortable sleeping temperature.


---

Guest Room Shoppers: While many people sleep on the Casper Snug mattress every night as their primary bed, we also recommend this model for people looking for a quality-but-affordable mattress to place in a guest room.
Possible Casper Complaints:
Low, thin construction: The 8-inch Casper Snug is a fairly thin mattress. Adjusting to this lower bed may take a few days if you're accustomed to sleeping on a thick, high mattress. Additionally, because this mattress is all foam, it does not require a box spring base. Placing this bed on a platform base will make it low to the ground compared to traditional innerspring mattresses with box springs, a feature some customers may dislike.
Weight Considerations
Casper mattresses do not have weight limits, as the company designs them to support people of all shapes and sizes. However, people in different weight classes may have slightly different experiences with the Casper Snug.
This mattress features a breathable, cushiony top layer that is a few inches thick. Heavier individuals may sink right through this layer to the sturdy foam base, making this mattress feel firmer to them. Meanwhile, lighter individuals may feel slightly more cushioned and enveloped by the top layer.
However, despite these slightly varying experiences for people in different weight classes, Casper reports that the fundamental feel of its mattresses remains the same regardless of your body type.
Additionally, Casper recommends placing your mattress on a supportive, durable platform base. With a firm base, your mattress should maintain a new-feeling structure for many years and provide better strength for heavier body types.
Construction: What's In Product Name?
The Casper Snug is an all-foam mattress that consists of two primary layers. Here's a closer look at the mattress's construction from the top down:
Breathable AirScape foam: The Snug's upper layer is a breathable, open-cell top foam that promotes airflow to keep you cool while you sleep. This perforated polyfoam layer is relatively dense, weighing 2.5 pounds per cubic foot.
Base foam layer: Below the mattress's open-cell foam is a durable base foam layer that supports the rest of the bed. This layer balances the memory foam feeling of the top layer, providing more comfort and support. The base foam layer has a moderate density of 1.8 pounds per cubic foot.
This mattress is 8 inches tall. While Casper has not published each layer's dimensions, we know that the top foam layer is relatively thin compared to the base foam layer.
Additionally, all of Casper's mattresses feature a soft outer cover produced from recycled materials.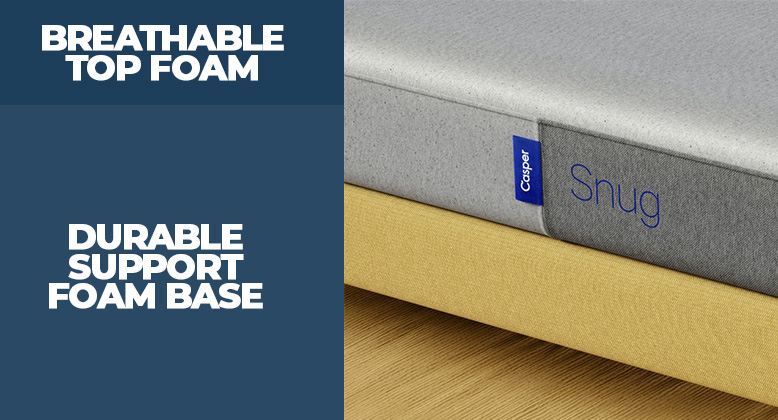 First Impression: How Does It Feel?
The Casper Snug mattress ships rolled up and compressed in a long, narrow box. Once you remove the mattress from the box, you'll need to cut away the outer plastic layer, lay the mattress flat, and let it sit overnight before sleeping on it. While the mattress doesn't have much of an unpleasant odor out of the box as many foam mattresses do, Casper does recommend giving it several hours to inflate to get the best experience.
Appearance-wise, the Snug looks a little thinner than most foam mattresses. This product is just 8 inches tall, making it three inches shorter than Casper's 11-inch Original model. Additionally, the mattress's breathable foam construction and low profile make it lightweight and easily transportable.
Out of the box, you'll notice the mattress's light gray, almost upholstered-feeling outer material that encases the two foam layers. This outer cover is easily removable with a zipper, making for easy, stress-free cleaning.
When first sitting down on the mattress, you'll likely notice that it feels sturdy and firm. However, pressing a hand into the Snug's top layer should give you that comfy memory-foam feeling as the mattress conforms to the shape and weight of your hand. Still, this top memory foam layer is pretty thin, making the mattress more supportive than body-conforming.
Firmness Scale: 6/10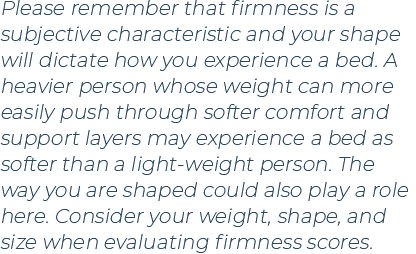 Pressure Relief
When you lie on a mattress, certain parts of your body make more intense, direct contact with the bed than others. These parts are known as your "pressure points." If you're a side sleeper, your pressure points are probably your elbows, shoulders, and hips, while if you're a back sleeper, they may be your buttocks and shoulder blades.
High-quality mattresses provide adequate support to distribute your weight evenly across the bed, relieving pressure points. These mattresses also have some "give" so that your pressure points sink slightly into the foam rather than jabbing into it.
Thankfully, the Casper Snug is one of those high-quality mattresses that provides adequate pressure relief. This bed's porous foam layer makes the top several inches of the mattress comfy and soft. The AirScape foam should gently cushion your pressure points to produce a more comfortable sleeping position when you lie on this bed.
Meanwhile, the mattress's lower foam layer helps distribute your body weight relatively evenly across the bed. This layer prevents you from sinking too deeply into the foam and gives the mattress a bit of responsiveness to help you shift positions more easily.
While this bed isn't as responsive as an innerspring or hybrid mattress, its foam layer is thin enough to promote adequate support and springiness from the base.
Support
Mattresses that are too soft and conforming often do not provide enough support for your spine. Because you spend so many hours lying on your bed each day, choosing a model that keeps your spine in the proper alignment is essential to reducing back pain and optimizing posture during the day.
The Casper Snug mattress supports spine alignment in two different ways. First, the mattress's soft upper foam layer cradles your spine to keep it in a straight horizontal position while you sleep. Meanwhile, the Snug's firm base layer prevents your back from sinking too far below your neck, providing adequate support for both your neck and spine.
While the exact support you receive from this mattress depends on your body type and sleeping position, many users found that the Snug uses an ideal balance of soft foam and sturdy core to promote proper spinal alignment.
Preference-based Features
Eco-Conscious Materials
Casper constructs its mattress coverings from recycled materials.
Cooling
The Casper Snug includes an AirScape upper foam layer that contains tiny pores to help heat escape. This technology promotes airflow throughout the bed, helping you stay cool while you sleep.
Bed-in-a-Box
This mattress comes rolled up in a slim box, making it relatively easy to transport. The smaller models, like the twin and full, can easily fit into a mid-size vehicle. Additionally, this mattress is relatively lightweight, so you should be able to carry it from your door to your bedroom without too much strain on your back and shoulders.
Adjustable Base Compatibility
The mattress's thin foam construction makes it suitable for adjustable bases. It is flexible enough to readily conform to unique positions without negatively impacting its sturdy build and base.
If you prefer to sleep with your upper body slightly elevated but don't want to spend a fortune on an adjustable mattress, pairing the Casper Snug with an adjustable frame is an affordable alternative.
Certifications
CertiPUR-US® Certified
All Casper mattresses come with CertiPUR-US® certification, which ensures that their foam layers do not contain any PBDE flame retardants, ozone depleters, mercury, lead, or other contaminants. As a result, these mattresses promote safe indoor air quality.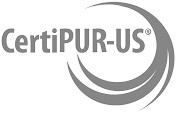 Coupons, Trials, Warranties, and Shipping
Shipping: The Snug mattress is available on the Casper website and through several other retailers, including Walmart and Amazon. When you order through the Casper website, you can receive free shipping through UPS within the U.S. and Canada.
Trial: This mattress does not come with any sleep trial. At the time of writing, this mattress is also a final sale, meaning that you could not return or exchange it after purchasing it.
Warranty: The Casper Snug comes with a ten-year limited warranty.
| Size | Dimensions (inches) | Price (w/o discount) |
| --- | --- | --- |
| King | 76" x 80" x 8" | $357 |
Casper vs. Nectar
Mattresses are sizable investments that play a vital role in your sleep quality. If you're searching for a new mattress, it's essential to compare several options to find the absolute best choice for your needs and make the most of your investment.
If you think the Casper Snug may suit your needs well, we recommend also considering the Nectar Memory Foam Mattress. Both of these mattresses come in a box and fall into a relatively affordable price range. While the Nectar is a few hundred dollars more than the Casper Snug, this mattress also features several advantages compared to the Snug.
The Snug includes two primary layers— a breathable foam and a sturdy base. Meanwhile, the Nectar's construction consists of a comfort layer, a support layer, and a base layer. The added support layer gives your body a bit more cushioning before it reaches the stable base, which may create a more comfortable sleeping position overall compared to the Snug.
Both of these mattresses use a breathable upper foam layer to optimize cooling and airflow. However, the Snug may keep you a bit cooler, as this mattress features innovative pores that prevent the foam from trapping in heat.
Overall Summary
The Casper Snug is a cost-effective, durable mattress that provides a suitable balance of cushioning and support. Here's how this mattress ranks for specific sleeping styles and body types.


This mattress provides adequate pressure relief for side sleepers through its cushiony top-foam layer and supportive, weight-distributing base layer. If you prefer to sleep on your side, you'll appreciate the mattress's gradual body-conforming qualities and overall structural support to reduce pain on your pressure points.


The Casper Snug should provide enough comfort and support to promote proper spine alignment if you prefer to sleep on your back. While this mattress is soft, it isn't so soft that your back will sink into an unnatural position. Instead, its supportive base should keep your spine relatively horizontal while you sleep.


Stomach sleepers typically feel the most comfortable on a firm mattress. Depending on their weight, a heavier person may find that the Casper Snug causes their body to sink too far below their head while lying on this mattress, creating an unnatural spine alignment. However, sleepers who are relatively lightweight may not have this issue.


This Casper mattress is versatile enough to accommodate a range of sleeping positions. The mattress's pressure relief is suitable for side sleepers, while the firm base layer promotes ideal positioning for back sleepers and some lightweight stomach sleepers. If you switch between positions throughout the night, you should find the Casper Snug reasonably comfortable and supportive overall.


The Casper Snug provides adequate weight distribution so that couples do not sink toward the middle when sleeping on this bed. Additionally, the upper layer's cooling, breathable properties help keep the bed at a comfortable temperature, even with two bodies creating heat.


Casper mattresses have no weight limit, so you won't have to worry about this model not supporting your weight. However, because the Snug features a fairly thin top foam layer, many heavier individuals quickly bottom out to the lower layer. If you're on the heavier side, you may find that this mattress feels firm and sturdy but does not offer much pressure relief.


This mattress is ideal for lightweight individuals. The bed's thin, breathable foam layer provides optimal pressure relief and softness for those in a lower weight class without allowing them to sink too far into the base layer. Meanwhile, the lower foam supports the spine and provides a bit of responsiveness to assist movement.
The Casper Snug offers exceptional value for its price. While this bed won't win any luxury awards, it provides an impressive balance of support and comfort that exceeds our expectations for a low-priced bed-in-a-box.
Our Verdict
Overall, we highly recommend the Casper Snug for anyone looking for an affordable bed-in-a-box that delivers impressive comfort, support, cushioning, and softness for its price class. This bed features the cushiony soft layer you would expect from a memory foam mattress while providing sufficient support and firmness through its sturdy base foam.
If you can afford to increase your budget slightly, a higher-priced option with more advanced features— like the Nectar Memory Foam mattress— may deliver even better sleep quality. However, if you're looking for a convenient, comfortable bed that is quite affordable, the Casper Snug is one of your best options on the market.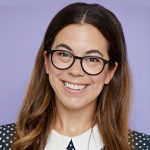 Jill Zwarensteyn is the editor for Sleep Advisor and a certified sleep science coach. She is enthusiastic about providing helpful and engaging information on all things sleep and wellness.
Based in Los Angeles, she is an experienced writer and journalist who enjoys spending her free time at the beach, hiking, reading, or exploring new places around town.
She's also an avid traveler who has a personal goal of being able to successfully sleep on an airplane someday.