Not so long ago, alarm clocks were simple wind-up devices that woke us up with a loud, clanging bell. Now, smartphones have taken over as a preferred wake-up method, but is there a better way?
Most of us struggle to wake up in the morning. Only about 10 percent of the population naturally springs out of bed fully awake and ready to start the day.
For the rest of us 90%, we need something that's genuinely going to get us out of bed in the morning. Preferably, on the right side of the bed.
Thankfully, there's strength in numbers, and companies are coming out of the woodwork to provide high-tech clocks that not only get us out of bed in the morning, but they can also be trained to make us coffee! Here are top picks for smart alarm clocks.
Echo Dot (2nd Generation)

Voice-controlled speaker
50,000+ skills
Uses Alexa

CLICK HERE FOR PRICE

Electrohome EAAC601

Alarm clock radio
Project time or even temperature onto your walls
Advanced SelfSet technology

CLICK HERE FOR PRICE
Philips Wake-Up Light Alarm


Light therapy lamp
Wake-up light alarm clock
PowerBackUp+ feature

CLICK HERE FOR PRICE
Homtime


LCD alarm clock wiht 4 brightness levels
Volume that gradually increases
Surealarm battery backup

CLICK HERE FOR PRICE
WITTI BEDDI


App controlled alarm clock
White noise generator
Sunrise simulating wake-up light

CLICK HERE FOR PRICE
Emerson CKS1800


Patented SmartSet Automatic Time Setting System
Digital Tuning FM Radio
Easy to Program

CLICK HERE FOR PRICE
Top 6 Smart Alarm Clock Reviews
Echo Dot (2nd Generation)
HIGHLIGHTS:
Works with multiple apps
Music player
Control for smart home devices
Make calls, send messages
Set timers and alarms, and more
Amazon has upgraded the way we live yet again.
This time, it's with the Echo Dot, an Alexa-enabled device that works seamlessly as an electronic virtual assistant that also happens to have an alarm clock built in.
Now when your alarm goes off, you don't even have to grab your phone to call out sick from work.
Simply say, "Alexa, call work," and the Echo Dot will ring up your office. Yes, you can absolutely do this with a regular phone, but where's the fun in that?
The second generation comes with other advanced features like light dimming, thermostat control, and can also control any smart-enabled device like televisions, fans, and sprinklers.
You can also teach the Echo Dot "skills" like ordering flowers and pizza, checking your bank balance, or tracking your fitness and activity levels. Granted, this doesn't have much to do with waking you up in the morning, but these smart features are kind of like a bonus.
All of this functionality comes at a price that's less than most alarm clocks that offer only a fraction of these features.
Electrohome EAAC601
HIGHLIGHTS:
AM/FM radio & 3.5mm AUX connection to other devices
Dual alarm clock
LCD display with adjustable brightness
180-degree swivel projection
It might not be the fanciest design out there, but the Electrohome does have one incredibly thoughtful feature that allowed it to earn a place on our list.
This clock can display the temperature on the wall or ceiling!
So, if you're lying in bed and can't see what time it is, or you don't want to issue a voice command, all you have to do is open your eyes and you'll be able to see the current time, and even the temperature in full display.
No twisting, turning, sitting up or speaking required!
Another feature we love is that it has an automatic battery backup, so if the power goes out it will reset the time and restore your alarm settings. It's even got a 3.5mm audio connection, so you can stream music from your iPhone, Android or other smart devices. The sound isn't exactly concert quality, but it's suitable for most casual listeners.
Philips Wake-Up Light Alarm
HIGHLIGHTS:
Sunrise and sunset simulation
Alarm with wake-up light
5 natural sounds and radio option
20 light intensities with 300 lux
Say goodbye to waking up in the dark!
If you're an early riser, it can be challenging to wake up when it's still pitch black. It's especially tough in the winter months when shorter days also mean that the sunrise is delayed, too.
Fortunately, Philips came up with a solution: an alarm clock that slowly brightens your room to simulate daylight. It makes those 5 am wakeups so much smoother!
Unlike a regular light, the Philips Wake-Up Light Alarm simulates a natural sunrise by gradually increasing over the course of thirty minutes. It gradually shifts from "soft morning red" to orange, and then to a bright yellow ray of sunshine. Chirping bird sounds are also included!
This device will help you wake up more refreshed, and there are clinical studies to back it up. Plus, the battery backup feature allows you to rest easier, knowing you won't miss your wakeup call in the event of a power outage.
If you tend to hit your alarm clock in the morning, watch out. It turns out that the round base can be knocked off your nightstand easily, so be careful where you swing those arms!
Homtime
HIGHLIGHTS:
Alarm clock with LCD dimmer
Gradual wake alarm
Indoor thermostat
Because you always need an extra iPhone or Android charger!
The Homtime smart clock includes two USB charging ports, so you'll be able to charge your devices from the comfort of your bed.
It doesn't have a ton of bells and whistles (other than the dual-charging station), but it does show the indoor temperature, offer gradual volume increases for the alarm, and it features a rotary button for setting both wake up time actual time.
If you've ever exhausted your finger by holding and pressing buttons, this is a feature you'll appreciate.
What the Homtime lacks in complexity, it more than makes up for in the simplicity and usability of the design. It's very intuitive and easy to figure out.
One precautionary note: the alarm is "chord music," not beeping, and there's no option to change it. If you need something that'll blast you out of bed in the morning, this isn't it. However, many appreciate the more subtle and soothing wake up sounds.
WITTI BEDDI
An alarm clock that has mood lighting? Count us in! With 16 different mood hues, the WITTI BEDDI has can color us impressed.
Not only does this cool alarm clock help you wake up, but it also has built-in tools to help you sleep better, too. In addition to soothing mood colors, there's also a white noise generator with a variety of nature sounds.
Like the more advanced high-tech options, this brand includes smart button controls to connect with devices around your home. This gadget will even turn off the coffeemaker when it's time to rise and shine.
Other popular features include two USB charging ports for phones and tablets, a sunrise-simulated wake-up light, and a Spotify integration so you can listen to your favorite music when you pop open your eyeballs.
Our favorite feature is the ability to set your preferred snooze length. It's always seemed weird that nine minutes was the standard. What if we want ten?
This all-in-one bedtime concierge can also check weather and traffic patterns, which you can technically do with your smartphone, but we suppose it's a novelty to do it from your alarm clock. Some reviewers have also noted that the sounds aren't loud enough, but you can get around that by using a music integration instead.
Emerson CKS1800
It might look an old-fashioned, digital clock, but the Emerson CKS1800 is next generation!
With the ability to custom set multiple alarms for during the weekdays and weekends, this clock is pretty smart!
Added to that is the fact that as soon as you plug it in, it will automatically detect the date and time, including the year.
One potential oversight of the design is that you can't control the volume of the alarm. The medium decibel level is suitable for most, but some people prefer louder or quieter.
Origin of Alarm Clocks
The first wind-up alarm clocks made their appearance in homes in 1847, thanks to French inventor Antoine Redier. However, humans have been relying on artificial stimuli to get out of bed in the morning since the beginning of civilization.
Three thousand years ago, Plato reportedly fashioned an alarm clock out of a dripping water system that would whistle after a specified number of hours. And let's not forget the roosters issuing their famous cock-a-doodle-doos to signal farmers that the sun was about to make its way across the horizon.
European church bells served as a community alarm clock for centuries, starting around the 1300s. And when the Industrial Revolution created the need for a scheduled workforce, companies employed whistling and door-knocking services to alert workers that it was time to prepare for a day at the factory.
Love it or hate it, the snooze button has been allowing humanity to start their day in procrastination mode since 1956. General Electric (GE) as the first company to release an alarm clock with a snooze button.
What is a High-Tech Alarm Clock?
A high-tech or smart alarm clock has features other than merely a timekeeping display and a snooze button. New advances also connect to Wi-Fi and Bluetooth, which allows your clock to integrate with various apps like Spotify and Nest.
High-tech alarm clocks have evolved similarly to smartphones. Remember when the only thing a phone did was make a call? Now, making phone calls with our mobiles is almost secondary compared to all the other features we use. The same goes for smart clocks. In addition to waking us up, they can now do some (or all) of the following:
Control appliances and smart electronic devices like lights, sprinklers, locks, thermostats, coffeemakers and more


---

Make phone calls


---

Send and receive messages


---

Tell you the weather forecast


---

Read the news and audiobooks


---

Request an Uber or order a pizza
Some of these high-end devices have fully embraced the Internet of Things (IoT) to connect with home appliances. This means that your smart device could even turn on your bedroom light and make your coffee for you! Not only will this assistance help you wake up more easily, it could even save you time in the morning.
Many people have switched from traditional alarm clocks to using a smartphone to wake up, but these new high-tech options have so many more features than even the best smartphone. For example, some brands naturally illuminate your bedroom or dim it when it's time for bed. The result is a more natural sleep-wake cycle and a gentle rousing that's much less jarring than a loud buzz or blaring music.
Benefits of Using a High-Tech Alarm
No Disruption to Your Sleep Cycle
The best high-tech clocks are designed to help you sleep you better, not just wake you up. By simulating sunset and sunrise and waking you up during the lightest phase of your sleep cycle, you'll get a more restful night of sleep. Many of the brands we covered also have dimmer displays to prevent extra light in the bedroom.
No Loud Noises
Instead of that annoyingly loud buzzing sound, smart clocks can be set to wake you up with bright lights, soothing nature sounds or your favorite song at a reasonable volume.
Option to Snooze
Even though we shouldn't press snooze, the vast majority of us can't resist it! Most of these clocks have not yet done away with the option to snooze.
No LED Lights
Instead of the obnoxious LED lights, some brands have chosen colored mood lightings, dim lighting or the option to set the brightness.
Won't Disturb Your Roommate
Anyone who lives with a roommate likely has a story or two about alarm clocks. If you're the type of person who sleeps through an earthquake, your roommate is probably none too pleased about the loud noises coming from your bedroom each morning. Invest in a high-tech smart device that'll wake you up without all the noise.
Frequently Asked Questions about Smart Alarm Clocks
What is a good smart alarm clock app?
You don't necessarily need a smart clock next to your bed to get the features and benefits of one. Your smartphone just may be able to take on the task. After all, don't they manage just about every aspect of our lives already?
Some of the more advanced apps make you solve puzzles in order to turn off the alarm, which we think is rather clever. Others include sleep and fitness trackers. Our favorite is one that wakes you up at the ideal time each day depending on your stage of sleep.
Is there a type with a built-in radio?
Yes, several brands include built-in radios. A few of the ones we've recommended do have radios included, though often, these alarms are not as advanced in other areas.
Can it be operated using Wi-Fi or Bluetooth?
Any smart device that communicates with your home and smart devices is going to have Wi-Fi or Bluetooth connectivity. Keep in mind that Bluetooth is more reliable, but it's not as secure. You may pick up on neighbors' conversations. Wi-Fi has security, but you run the risk of losing a connection if your Internet service is spotty.
If you struggle to get up in the morning, or you wake up feeling like you didn't get a full night of rest, a smart clock may be just what you need to get your sleep cycle back on track.
Conclusion
The features of each model vary, but for a few extra dollars, you can have an alarm that turns on and off lights, makes coffee, puts you to sleep with soothing music, and even wakes you up at the ideal time each morning. What will they think of next?
Resources:
Early Birds Have Different Brains Than Night Owls – discovermagazine.com
More Reading: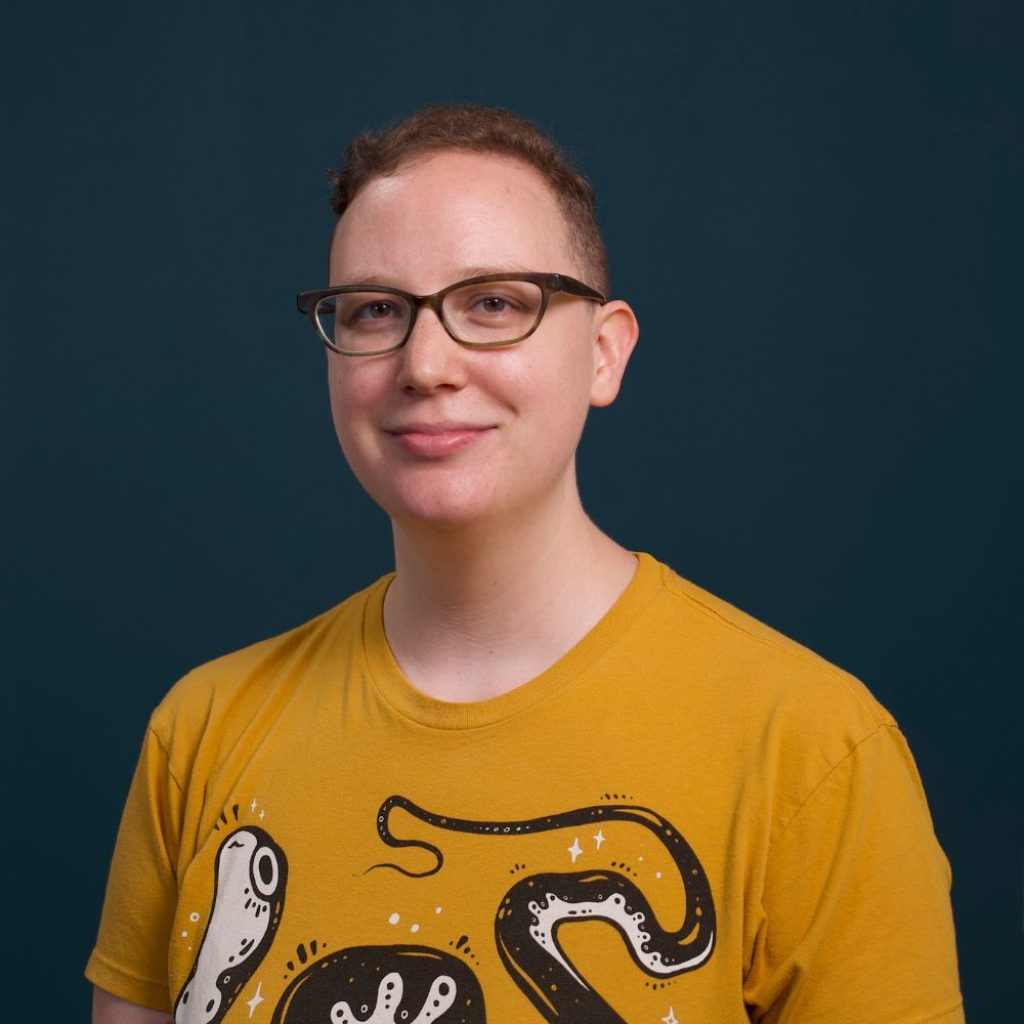 Melanie Kassel
Performance Editor
About Author
As Sleep Advisor's Performance Editor and a certified sleep science coach, Melanie writes and edits content throughout the site to ensure it's accurate, engaging, and up-to-date.