9 Top Rated Sleeping Bag Reviews
Teton Sports Mammoth –
Innovative fiber fill
HIGHLIGHTS:
Temperature rating: 0°F or 20°F
Dimensions: 94 x 62 inches
Outer material: Poly taffeta
Lining material: Brushed poly flannel
Filling: Hollow fiber fill
Pack weight: 16.5 lbs
The Teton Sports Mammoth Queen-Size Double Sleeping Bag does just about everything well. Being one of the best sleeping bags on the market, it excels at keeping you warm, along with being comfortable in most situations. If you're not entirely sure what to get, you probably won't go wrong with this one.
Its dimensions are 94 x 62 inches and it weighs around 15 pounds, making it one of the more spacious sleeping bags available, however its packed size compressed down to an impressive 14 x 27 inches. Located in the zipper and shoulder sections of it are draft tubes for insulation, keeping warmth inside and contained for harsh weather.
It's made with a poly-flannel lining with a taffeta shell fabric that has a temp rating of 20° Fahrenheit. The stitching is a double layer offset, making it durable for withstanding both rough conditions and harsh weather. This is one of the best sleeping products for anyone looking for something high quality and equipped to handle almost every situation that you'd be in.
Teton Sports Celsius –
Soft lining
HIGHLIGHTS:
Temperature rating: 0°F
Dimensions: 89.96 x 38.98 inches
Outer material: Poly taffeta
Lining material: Brushed poly flannel
Filling: Fiber fill
Pack weight: 7 lbs
Comfort is king when it comes to sleep. It doesn't matter how many design features your bedding will have if it's just a nightmare to rest in. The makers of the Teton Sports Celsius XXL Sleeping Bag know this and have made a product that excels in this category.
Sized at 90 x 39 inches and 7 pounds, this is one of the best sleeping options with extra room for a partner, as its side zippers connect a second with relative ease. It has an EN rating of 0° Fahrenheit, making it well suited for harsh weather. Its packed size is an impressive 12.5 x 17 inches, making it easy to pack.
A compression sack is also included, which stuffs into the bag and can then be tightened with straps to keep you from rolling around at night. A mummy hood and drawstring can also be used for maximum cover.
Its liner is made from brushed poly-flannel and taffeta shell for durability, and a full length zipper that's taped should keep it easy to go in and out of. Inside is a stash pocket that can be used to keep valuables safe and secure.
Sleepingo –
Super Soft & Huge
HIGHLIGHTS:
Temperature rating: 0°F
Dimensions: 89.96 x 38.98 inches
Outer material: Poly taffeta
Lining material: Brushed poly flannel
Filling: Fiber fill
Pack weight: 7 lbs
Sleeping in the cold can be a huge hassle to deal with. Not only is it very uncomfortable, but it can also lead to health risks such as hypothermia or frostbite. You'll want to ensure that you're warm enough in rough weather, which is what the Sleepingo Double Sleeping Bag can help ensure.
The camping grade waterproof polyester fabric (210 thread count) that the outer shell is made of has the bag rated at 32° degrees, making it a top pick for mild weather. Its dimensions are 87 x 59 inches at 3 pounds, giving it lots of space, and it can be converted into either one queen-sized sleeping bag or two individual sleeping bags, adding extra multi-functionality. Its packed size is much smaller however, for easy packing.
Included are two travel pillows, along with a carrying case, making this sleeping bag easy to set up and use at any given moment. This product is a high quality investment for those concerned about the cold. If you're sleeping directly on the ground, adding a sleeping pad can add some extra warmth by insulating your bag.
Ohuhu –
Dual Usage
HIGHLIGHTS:
Temperature rating: from 32°F to 50°F
Dimensions: 86 x 59 inches
Outer material: Polyester
Lining material: Polyester
Filling: Cotton fill
Pack weight: 6 lbs
Wet weather can be rough when you're out and about in nature. Soaked sleeping bags are no fun for anyone, and can seriously hinder your enjoyment. That's why Ohuhu Double Sleeping Bags are great for anyone looking for a waterproof solution to keep you warm.
Crafted with 210T waterproof polyester and TC fabric lining with cotton filling, not only should you be comfortable in this, but it should also keep water out and rain at bay. The size is 86 x 59 inches and 6 pounds and can fit one couple and a small child.
Additional accessories include two travel pillows to add even more comfort. It comes in blue, red, or black colors and can withstand temperatures from 32 to 50°F. This sleeping bag should be a top pick for anyone looking for a summer bag for warmer nights or car camping.
Coleman Mummy Sack –
Ideal for Tall User
HIGHLIGHTS:
Temperature rating: from 0°F
Dimensions: 17.1 x 12.35 inches
Outer material: Polyester
Lining material: Polyester
Filling: Fiber fill
Pack weight: 5.8 lbs
Getting the right camping equipment can be an ordeal, as sometimes what you expect to hold up in aggressive environments may not do so well at all. The company Coleman understands this and makes sleeping bags geared towards rough weather, like the Coleman 0°F Mummy Bag.
As the name suggests, Coleman mummy bags are capable of withstanding very low, frigid temperatures of 0° Fahrenheit, making it ideal for those looking for extra warmth against the cold. An extra benefit of this is that it has a draft collar for extra warmth, but can easily fit people who tend to be on the larger/taller side, with product dimensions that can accommodate folks up to 6 foot 2 inches.
If you often have trouble with zippers, rest assured knowing that this comes with ZipPlow zippers, which are specifically designed to avoid snagging and fabric clog. The bottom can be unzipped like a foot vent during the warmer seasons, and an insulated foot box and thermolock draft tubing helps keep the warmth in when cold with its liner and nylon shell. These extra measures make it one of the best sleeping choices for cold nights, especially if you pair it with an insulated sleeping pad or tent.
The sleeping bag also includes a small stash pocket on the inside to keep track of your belongings. With all of these features combined in one bag, you're looking at one of the best budget options on the list.
MalloMe –
Easy to Carry
HIGHLIGHTS:
Temperature rating: from 35°F to 85°F
Dimensions: 31.5 x 86.6 inches
Outer material: Polyester
Lining material: Polyester
Filling: Fiber fill
Pack weight: 4.2 lbs
With new seasons come new challenges and weather. Having the right camping equipment can make or break your experience if you're unprepared. The MalloMe Camping Sleeping Bag is the perfect ultralight sleeping bag for seasonal camping, as it is made to fit warm summers and cool weather.
The double-layer 100% polyester stitching should be durable, yet lightweight for traversing with through wet or dry weather, as it is waterproof. Ideal temperatures for it range between 35 and 85°F, making it most suitable for a warm summer, spring, and fall. This versatile pick would even be great for car camping and thru hikers.
An added benefit is that it's easy to clean and store, meaning you shouldn't be terribly inconvenienced maintaining it. Its dimensions are 86.5 x 31.5 inches, meaning there's a fair amount of space for families, couples, and kids. However, its pack size condenses down to 12 x 9.5 inches to save packing space. Consider this sleeping bag if you're in need of high quality bedding for multiple seasons for a comfortable camping experience.
Honest Outfitters –
Velcro Design
HIGHLIGHTS:
Temperature rating: from 35°F to 40°F
Dimensions: 29.5 x 87 inches
Outer material: Polyester
Lining material: Polyester
Filling: Hollow cotton fiber fill
Pack weight: 3.2 lbs
Portability is a considerable concern when making a purchase. As you might be walking a lot with your equipment, heavier stuff might be more exhausting to deal with. The Honest Outfitters Sleeping Bag travels light, making it solid for anyone looking for easier transport.
Dimensions are 29.5 x 87 inches at 2 pounds, making it light and easy to carry. It's made with a 210T polyester fabric that should be both comfortable and durable to use. The temp range is 35 to 40°F, meaning it's better suited for weather a bit less cold, but still should fare well in the cooler seasons.
Included are both a compression sack and nylon sack, making it easier to give your body a snug fit, while also adding more customization. A mummy hood can be pulled over for additional covering and warmth, and there are zippers on either side of the sleeping bag for easy access.
Revalcamp –
Easy to Pack
HIGHLIGHTS:
Temperature rating: 40°F
Dimensions: 30 x 71 inches
Outer material: Polyester
Lining material: Polyester
Filling: Fiber fill
Pack weight: 2 lbs
Another important factor is sleeping bags that look nice or have a pleasant design. Some are nice to look at or have a cozy shape to them, which is good to think about if you are in the market for that. And if you are, you might want to check out the Indoor & Outdoor Revalcamp Sleeping Bag, which boasts good design.
This sleeping bag is spacious, yet compact at 30 x 71 inches and 2.5 pounds for dimensions, but can be compressed down into an included carrying bag by tightening its straps, taking up even less storage space when not in use.
The temperature rating for this is 40°F, meaning it should be ideal for warm/cool weather. The fabric is water resistant and has UV protection, along with an anti-snag zipper. The stand-out feature though is the many vivid colors this brand comes in, which should definitely excite children and adults.
Coleman Brazos Cold-Weather Sleeping Bag –
Includes Stuff Sack
HIGHLIGHTS:
Temperature rating: 20°F
Dimensions: 33 x 75 inches
Outer material: Polyester
Lining material: Polyester
Filling: Hollow poly fiber fill
Pack weight: 5.56 lbs
Price is a definite concern for many people, as spending more than you have to on proper equipment can be bad for your budget. Oftentimes, you might be able to find brands with similar features for a fraction of the cost, depending on what you're looking for. The Coleman Brazos Cold-Weather Sleeping Bag isn't just one of the best budget options we recommend, but it's great for anyone looking for high quality outdoor bedding at a lower price point.
Dimensions are 33 x 75 inches and 5.56 pounds, making it sizeable and somewhat light. The fabric is made from a polyester and tricot lining, that has the added benefit of being machine washable. Its fiberlock construction helps protect against insulation shifting, which might help for longevity.
It also has a patented no snag zipper to help lessen frustrations with unzipping, which could make it more attractive to any side sleeper who needs more room. The temperature range is 20 to 40 degrees Fahrenheit, making it ideal for cold, cool, and warm weather.
Why Use A Sleeping Bag?
There are a variety of reasons why you would want to purchase a new sleeping bag. For starters, having practically a portable bed you can take anywhere with you on the go has many benefits, and expands your choices for travel and lessens restrictions, as you can basically sleep anywhere stable and safe.
They're also great for camping in general, as most people tend to purchase sleeping bags when trekking outdoors overnight. The best sleeping bags will also pair well with other camping equipment, like tents, and can keep the cold at bay while you enjoy a nice, relaxing rest wherever you need.
Buying Considerations for Sleeping Bags
Temperature Rating
Choosing A Temperature Rating
Sleeping bag temperature ratings are important because they tell you what weather and temperature your sleeping bag is best suited for. With that being said, many temperature ratings can be outright misleading, so a handy rule of thumb is to go off of the "EN comfort rating," which usually runs a bit warmer compared to "lower temperature limit" ratings, by about 10-15 degrees.
Increasing Temperature Rating
This is easily done by just adding more layers to your sleeping bag. You can wear a jacket while tucked inside, add a blanket, gloves, etc., to increase warmth. Any kind of fabric that can be layered evenly can help stave off the cold. For extra insulation, consider adding a sleeping pad to keep your sleeping bag off the cold ground.
If you know you tend to be a cold sleeper, you may consider looking for a sleeping bag with 800 fill insulation or higher to start. If you plan to carry in your gear, you'll want a fill with a high warmth to weight ratio as well.
EN Ratings
In simple terms, an EN rating or European Norm is used as a consistent measurement of temperature that can be used industry-wide for sleeping bags and other outdoor equipment. The EN rating tends to run lower in comparison to the EN Comfort Rating by about 10-15 degrees. If you're going for 3-season camping, you'll typically want the EN rating for your sleeping bags to be somewhere between 10 and 30°F.
Weight
Weight is important to keep note of because heavier sleeping bags can be more exhausting to carry on longer trips. A heavier one can be warmer than lighter sleeping bags, so it's a trade-off you'll have to consider or bring a few with varying weights so you can be prepared for every scenario.
For weight savings and minimized heat loss, look for a sleeping bag with a high warmth to weight ratio. Materials like down fiber tend to have a higher warmth to weight ratio than their synthetic counterparts. These sleeping bags may be made of more expensive materials, but after a few camping trips with less packing and more warmth, you might find the extra money is worth it.
Size
Keep size in mind, too, before you purchase. You might want to camp with multiple people who may share a bed with you, which a smaller sleeping bag can't do as well as a larger one. Of course, larger sometimes means heavier, so consider that as well.
Sleeping Bag Length
Taller people might need more length to accommodate them. While a full length sleeping bag is made to fit most adults, you don't want too much room in the bottom of your bag or your feet may get cold. Most brands don't offer men's and women's sleeping bags, but some run shorter or longer than others, which you should be able to find out about on product description pages. Find one that fits your size for a comfortable experience. For adults, we recommend full length, and child size for children and some smaller adults.
Find Out More: Best Kids Sleeping Bags
Sleeping Bag Width
Like length, width is also important. If there isn't enough of it for your shoulder girth, you may experience discomfort and stretching. Likewise, if a sleeping bag is too spacious, it might not be snug enough to keep warmth in, so pay attention to dimensions when purchasing. Consider your preferred sleeping position before making a choice, if you're a side sleeper you may need a wider bag to spread out.
Type
There are different types of insulation: down and synthetic fill. Each has strengths and weaknesses, which we'll go over a bit further down this article, but for now, just know what they're called. Knowing which one suits your needs better is key to making more informed purchases. Even sleeping positions matter as you consider your ideal bag.
Additionally, you may want to consider the differences between mummy bags and regular rectangular shape sleeping bags. While mummy bags often include a draft collar and are great for harsh weather, when side sleeping, they may cause some campers to feel claustrophobic.
Side sleepers usually prefer bags with a little more room, as a mummy shape bag only opens at the front, and too much rotation may make it difficult to breathe.
Down Fill Power
Down Fill Power is simply the measurement of down insulation quality. Higher fill power means less weight and more compression, while also costing a lot more than lower fill power down.
800 Fill
Higher fill power down is usually 800 fill power and higher, which means a higher warmth to weight ratio for your sleeping bags. These bags tend to be expensive because they are able to maximize heat retention without weighing very much, making them easy to carry and pack.
850 Fill
850 fill goose down will usually cost at least a few hundred dollars on the lower end, though it's guaranteed to keep you warm in even sub zero temperatures without being too bulky. If you're planning on camping in the Alps or the Yukon, it may be a safe investment.
900 Fill
900 fill is generally the highest fill you're likely to find and it will come with a hefty price tag. While in most cases you can get away with 700 fill to 800 fill for your extreme weather needs, 900 fill can offer additional comfort for those who tend to sleep cold and want a high end option.
Durable Water Repellent (DWR)
If you're interested in waterproofing, you should consider durable water repellent (DWR). The way this works is that it blocks water from soaking into your sleeping bag, instead, forcing it to bead and slip away. The added protection isn't 100% waterproof, but it does help a lot against wet weather.
Keep in mind that DWR has to be reapplied to your sleeping bags every now and then for it to stay effective.
Warmth
While there are some things you can do to increase the warmth of a sleeping bag, such as bringing sleeping pads, extra layers, and a hot water bottle, generally the temperature ratings are pretty accurate. Before buying, consider the seasons and conditions you'll be camping in, and look for a product that will work for your needs.
If you're planning on hiking into your campsite, you'll want to choose a bag with a high warmth to weight ratio, meaning it retains more heat without weighing too much. Some bags even have additional measures like draft collars to help retain heat.
Warmer When Wet
This basically means that some materials like synthetics and dry down tend to stay warm when wet. This might not necessarily be a positive, as you should always avoid a wet sleeping bag, but it might be a positive feature if it fits your needs.
Price
Budget-minded consumers should be aware of the price of their potential purchase, as sleeping bags tend to be a bit more expensive than other equipment. It's important to note, however, that sometimes you get more high quality options when you pay more, and vice versa, so consider what you're getting before you buy.
While one bag might have better insulation properties, another might have more room to spread out. By evaluating the features vs the cost, you're likely to find the best budget option for your needs.
Zipper Type
Different brands have different zipper lengths and types. You can open your sleeping bag all the way with a full length zipper, which might be suitable for you if you prefer more ventilation. Short-length zippers don't have as much utility but can be beneficial by having less weight. Some bags even feature a center zipper that allows you to zip down the front.
Water Proofing
Waterproofing means that water will tend to bead off sleeping bags, instead of soaking in. This is great if you plan on camping in wet weather areas, as being soaked is generally bad for sleep and comfort. Some brands are better at repelling water than others, so compare and contrast a few on the market.
Some products will work best with waterproof sleeping pads underneath to protect the sleeping bag from morning dew.
Compressibility
Are you concerned with storage space? If so, you might be interested in something with a lot of compressibility, meaning that it can be compacted into a smaller size and stored safely without taking up much space. Brands and materials will vary on this, so be sure to do your research.
Down vs. Synthetic Insulation
In general, down fiber fares much better than synthetics, due to more compressibility and warmth-to-weight. Down also has much more longevity than synthetic fill, but also tends to be much more expensive. Consider the trade-off between price and performance before making your decision. Keep in mind that high quality insulation is less likely to create cold spots in your sleeping bag.
Quilt vs. Mummy Bags
Down quilts work very well with warmth-to-weight ratio, outperforming mummy bags for conditions above 32 F degrees, by not having as much material and insulation beneath you, instead, allowing you to rest on the sleeping pad itself. Mummy bags fare well for anything closer to freezing temperatures and also tend to not be as drafty as rectangular shape bags or quilts.
Compatibility to Owner
As always, any purchase that you're going to consider is going to depend mostly on your own needs. If you're an avid camper year round in moderate climates, you may be looking for a three season bag. Conversely, if you prefer to only camp in the warm summer, a lightweight sleeping bag may work best for you. In some cases, you may need to purchase more than one bag for your needs. That is why research is important for informed buying.
Storage
Typically, you'll want to store your sleeping bag either hung up or spread out somewhere dry, ironically not in its storage sack. Compressing it can wear away at the insulation, reducing its longevity and warming capabilities.
Have this in mind to maintain the high quality and keep your purchase in good condition for a long time.
Return Policy
Sometimes a brand just might not be right for you, and that's okay. Usually, you can return your sleeping bags within a specific time frame. However, this varies from store to store and is even more varied when buying from online places like Amazon, so check the return policy before you buy.
Understanding How EN Rating System Works
The EN Rating system seems daunting, but it's actually pretty easy to understand once you know the terms and what they mean.
In practice, the EN Rating system is basically a standardized system for temperature ratings, which establishes a metric for the industry to use and attempts to keep confusion at a minimum in order for the consumer to easily understand how much warmth they can expect from their sleeping bags.
There are two terms you ought to know: EN Comfort Rating and EN Lower Temperature Limit. Some cool weather bags even have an upper limit so you don't over heat. These ratings are made to make knowing what temperatures you can comfortably sleep at much easier. It's important to know these because you could potentially fix all of your sleep problems by adjusting properly to your appropriate EN rating.
While a comfort rating signifies that a camper should be able to sleep comfortably at a specified temperature, a lower temperature limit rating means the designated temperature is the lowest possible temperature where a camper can sleep safely. Another thing about EN is that it uses trends and patterns in gender, meaning the comfort rating may not apply to everyone, as a rule. Therefore, it's best used as a guideline for determining how to get better sleep while outdoors.
If you tend to be a warmer sleeper, you may be able to subtract a few degrees from the comfort rating and still sleep well. If you're a cold sleeper, you may consider adding layers or sleeping pads to increase the warmth.
EN Comfort Rating
While you're not likely to find specific women's sleeping bags, generally, the EN Comfort Rating is designed to measure temperatures that women can expect to feel comfortable during sleep. Typically, women can sleep in temperatures colder than what men can.
EN Lower Temperature Limit
The EN Lower Limit is similar, but it measures temperatures that men can rest at without waking up. Like EN Comfort Rating, this is also important to know.
How To Choose The Right EN Rating
EN Ratings can be very beneficial when used properly, but there are a few things to know. For starters, keep in mind that the EN ratings are not at all 100% perfect, and there tends to be a slight exaggeration in the temperatures a brand is suitable for. For this, you'll want to expect a difference of 10-15 degrees from the EN Rating to get a reasonable estimate of how it'll perform.
Weather forecasts are also helpful, as they can give you a number to work with and compare to any EN rating. Preparing ahead of time and knowing what temperatures to expect can help you be ready. Be sure to bring extra clothes/layers too.
Sleep Bag Without EN Rating
While most companies and manufacturers offer EN ratings for their sleeping bags, there are some that do not. Even though these brands may not have a rating, there's another way to find out how well their sleeping bags will fare.
Typically, if there isn't an EN rating, there usually will be a flat temperature listed, which may or may not suit you best. On average, the EN Comfort rating will be a more accurate metric than EN Lower Limit, which is important to know in order to get the best overall reading of warmth capabilities.
Tips On How To Make It Last
While generally, many sleeping bags tend to last a very long time, there are a few things you can do to extend the lifespan of yours. Poor maintenance of yours can result in significantly reduced quality over time, leading to potential replacements.
Generally, you'll want to wear clothes that are clean when inside, as dirt, body oils, and other particles can do some damage to the fabric of your bag. Using a sleeping bag liner could also help add more protection, and keep wear and tear to a minimum. Additionally, adding a sleeping pad could reduce tears to the bottom of your bag and help you stay warmer.
When you're storing it away, take care not to compress it, as compression makes the materials break down even faster, reducing quality. Washing it in a washing machine frequently can also lead to some damage, so be sure to only do it when necessary, ideally only once a year.
Some bags shouldn't be washed in a washing machine at all, so be sure to also heed all instructions for cleaning, so that you don't accidentally damage the fabric.
Frequently Asked Questions about Sleeping Bags
What's the best sleeping bag for camping in cold weather?
The best overall sleeping bag for your needs will typically depend on what you're looking for. Temperature and EN ratings can give you a somewhat good estimate of how much warmth to expect, as well as what temperatures you're limited to. Your gender also has a role in determining how warm you'll stay during sleep, so take that into consideration as well.
Be sure to check if the material used traps body heat efficiently.
Are there ultralight sleeping bags for hiking or backpacks?
That all depends on both the brand and material. Some materials, like down insulation and quilt, offer better weight-to-warmth and tend to be lighter, but also more expensive. Take into consideration also how much warmth you'd get from something heavier, compared to something lighter.
How to know if I need to change it?
As always, this will largely depend on the individual, as well as certain circumstances. This is a major reason why proper sleeping bag care is important, as good maintenance can extend the life a fair amount. Poor care can lead to less time in-between replacements, meaning more potential costs to you.
If you ever experience any general wear and tear problems, such as holes, broken zippers, rips, etc., you can always send yours to the manufacturer or a specialist to get it fixed up as good as new. The most important factor in longevity is you, the owner.
Conclusion
Sleeping bags are one of the best investments you could make for your outdoor experiences. Like most things in life, however, being informed ahead of time can make all the difference. There are different types of sleeping bags that some people may find more suited to their needs, which should always be kept in mind.
Buying the right kind vs. buying the wrong kind is night and day in terms of comfort. Making the right decisions when purchasing can give you a product to use for years. Hopefully, this guide will help you to make those right choices when it comes to finding the best sleeping products for you.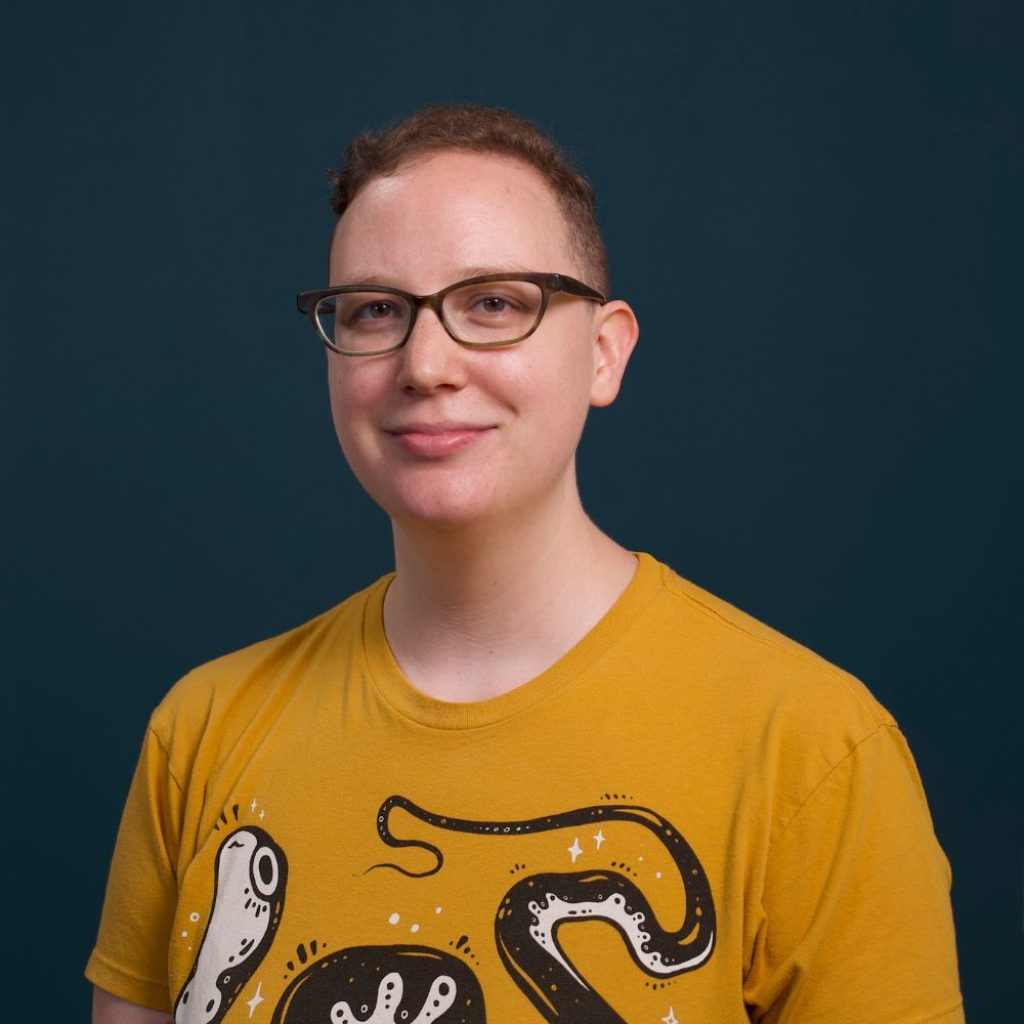 Melanie Kassel
Performance Editor
About Author
As Sleep Advisor's Performance Editor, Melanie writes and edits content throughout the site to ensure it's accurate, engaging, and up-to-date.
More Reading: