Transparency Disclosure – We may receive a referral fee for products purchased through the links on our site...

Read More

.
Are you an eco-conscious shopper looking for natural products for your home? Is reducing your carbon footprint important to you?
Humans spend 1/3 of our lives sleeping, so the type of bedding we lay on is an important consideration for our comfort and health. Switching to non-toxic and eco-friendly linens is a huge step in caring for your body and the planet.
With such a huge movement towards environmentally-friendly products, it can be hard to sift through all of the labels and claims. We've put together a list of our top-rated picks for the best organic cotton sheets.
10 Top Rated Organic Cotton Sheets Reviewed
Magnolia Organics Dream Collection –
Exceptional value
GOTS certified cotton
Fair Trade
Sateen weave
300 thread count
15-inch deep pockets
7 Azo-free colors to choose from
For one of the highest-rated sets of organic linens you can buy, look no further than the Magnolia Organics Dream Collection. Our top pick value is made from Global Organic Textile Standard (GOTS) certified cotton, grown without the use of herbicides and pesticides. These sheets are processed in a Fair Trade environment.
The unique satin weave is designed to match the contours of your body for a cozy and comforting feel. Each 300 thread count set comes complete with a fitted sheet featuring 15-inch deep pockets, a flat sheet, and two pillowcases. Choose from seven Azo-free dyes made without the use of heavy metals or chemicals, using only low-impact practices.
The Dream Collection arrives in a reusable shoulder bag that is low waste and good for the environment. Magnolia's dedication to eco-friendly textiles and practices makes this a purchase your conscience can feel good about.
Pinzon by Amazon –
Great Value
100% organic sheets
300 thread count
Non-GMO
Budget-friendly
GOTS certified
Lightweight and breathable
If you're looking for high-quality linens that won't break the bank, this 300 thread count set by Pinzon is affordable and well-made. These 100% organic sheets are made using cotton that is grown from non-GMO seeds and without harmful chemicals that are commonly used in manufacturing. The GOTS certification is the world's leading textile standard and helps to protect farmers, factory workers, and the environment.
You can experience everyday luxury with these supremely comfy and cozy sheets. The strong and durable fabric is lightweight and breathable, with a peach-like finish for a notably softer feel.
This set is available in 6 modern hues or a natural, undyed option that is similar to vanilla bean. Technofit technology with an extra thick elastic band should ensure a secure fit with minimal shifting during the night. Available in six sizes, shoppers can find a set for their beds at a fraction of the cost.
Magnolia Organics Estate Collection –
Best Sateen Weave
Sateen weave
550 thread count
100% organic
GOTS certified
Variety of color and size options
Includes reusable, over-the-shoulder bag
Sateen is a popular construction that is softer and silkier than other materials. This Estate Collection set by Magnolia is the ultimate in luxury and sustainability. Featuring a 550 thread count and 100% organic cotton, these high-quality sheets should retain their value for many years to come.
This set is made in India using responsible and ethical practices and is GOTS certified. The sateen weave gives a silky, smooth finish that may make sleeping irresistible. The breathable, lightweight construction should keep you cool and comfortable all night long. For easy cleaning, simply machine launder using warm water and tumble dry on low heat.
The Estate Collection comes in a variety of colors and sizes to suit your current bedroom decor. Every set comes packaged in a reusable, over-the-shoulder "MagBag" that you can use for carrying local produce or other eco-friendly products.
California Design Den –
Best All-Season Percale
100% organic cotton
Classic percale weave
Hotel quality
GOTS certification
Hypoallergenic and non-toxic
Deep pockets
This 100% organic cotton set by California Design Den features a cool, crisp and classic percale weave that many prefer over sateen. These hotel-quality sheets offer a soft, comfortable luxury that is hypoallergenic and non-toxic. The GOTS certification provides reassurance that no harmful pesticides or chemicals were used in manufacturing.
Each set comes with a flat top sheet, a deep-pocketed 15-inch fitted sheet, and two standard pillow shams. These eco-friendly linens are individually tailored with detailed stitching using the finest organic cotton yarns. The natural dyes are low-impact and fiber-reactive, with many soft, neutral tones to choose from.
For long-lasting and durable sheets that get smoother and more comfortable with each wash, percale cotton is the way to go. This premium set comes shipped in biodegradable and recyclable packaging material for a completely eco-conscious experience.
EnvioHome –
Best Color Range
14 colors to choose from
Single ply, long staple cotton
300 thread count
GOTS certified organic cotton
Moisture wicking and breathable
OEKO-TEX Standard 100
When you need to find that perfect shade to complement your bedroom decor, EnvioHome is our top choice for the best color range. With 14 beautiful hues to choose from, you shouldn't have any trouble finding a color that you love. These luxurious sheets are made using the finest threads spun from single-ply, long-staple cotton.
While higher thread counts are often seen as a sign of quality, as this number rises, the fabric tends to become denser, warmer, and less durable. These 300 thread count sheets are light, soft, and designed to be long-lasting. The GOTS certified organic cotton is moisture-wicking and breathable, making it a great choice for skin and the environment.
EnvioHome's linens are produced in an OEKO-TEX Standard 100 Class 1 compliant factory certifying the textiles meet high safety and environmental standards. Each four-piece set arrives in a beautiful fabric pouch that could make a great gift for weddings, birthdays, or anniversaries.
Whisper Organics –
Great Softness
Soft and smooth
Organic, pure cotton
300 thread count
GOTS certified
GMO free
If you're tired of rough, flimsy bedding, you'll love this set by Whisper Organics. The tightly and durably woven fabrics are made using single-ply, long-staple yarns, and an optimal 300 thread count. The result is superior quality and a smoother feel that should last for many years to come.
These linens come from cooperatives and farms in India, the international home of fine fabrics. All of the organic, pure cotton is grown by organic farmers then spun and woven by skilled artisans so you can feel good about supporting craftsmen. Whisper Organics even donates a portion of their proceeds back to these hard-working communities.
This GOTS certified sheet set is free from GMOs, harsh chemical dyes, toxic residues, irritants, and allergens. You can feel good about knowing you are protecting your family and the environment. Online ratings demonstrate how this brand is dedicated to customer satisfaction and on top of supreme comfort.
The Green Farmer –
Great Durability
Durable design
Eco-friendly manufacturing
GOTS certified
Fade-resistant
Multiple color and size options
There's nothing worse than investing in new bedding that falls apart after just a few months. Sometimes, higher durability means sacrificing softness and comfort. Thankfully, this expertly-tailored set by The Green Farmer is designed to be long-lasting and luxurious at the same time.
These GOTS certified linens are ethically made using only eco-friendly manufacturing. The breathable fabrics should keep you cool and comfortable all year long. These sheets are designed to be fade-resistant and stronger so they are less likely to rip or tear.
The elegant, rich quality shows in these beautifully crafted sheets. You can reduce your carbon footprint and sleep in luxury on this soft and highly durable bedding. These affordable sheets come in five delicate colors with multiple sizes to choose from, so you may want to grab a set for every bedroom in your house.
Whisper Organics –
Great Breathability
Lightweight and breathable
Premium long-staple yarn
Single ply, 400 thread count
GOPS certification
Hypoallergenic
Organic cotton
If you're tired of being weighed down by heavy, dense bedding, you'll love these sheets by Whisper Organics. The lightweight and breathable fabric is tightly-woven with premium long-staple yarn for lavish comfort. Sleeping cool and comfortable year-round should be easy with these soft and smooth sheets.
For superior quality, single-ply 400 thread count sheets offer the greatest tensile strength so you should count on them being long-lasting. This organically grown cotton is farmed in India and woven together by local craftspeople. GOPS certification ensures you are getting linens that are free from harmful chemicals.
Organic cotton is naturally hypoallergenic, so your skin should never be irritated by harsh fabrics. For luxurious softness that improves with every wash, this premium set by Whisper Organics makes a great choice. Your four-piece set comes in a cotton storage bag for natural comfort you can count on.
Boll & Branch –
Best Luxury
Organic, fair trade certified cotton
Heirloom quality
Single ply, long-staple yarn
Lightweight
GOTS certified
7-inch hem
If luxury is what you desire, look no further than Boll & Branch, the leading purchaser of organic, fair trade certified cotton. Their heirloom-quality sheets feature single-ply, long-staple yarns for the best in durability and softness. The smoother, lightweight weave creates the optimal density for year-round comfort.
Boll & Branch uses a unique eight-step finishing process that heats and buffs the fabric for a soft and sumptuous finish. The GOTS certification should offer peace of mind that these linens are made using only pure, non-toxic materials and gentle dyes. You can sleep in comfort knowing your family is safe from skin-irritating chemicals.
A modern 7-inch hem adds a nice touch with extra-deep pockets that are generously-sized to fit any mattress. These Fair Trade sheets meet rigorous ecological and social criteria and are grown by farmers who are earning fair wages.
Cifelli Home –
Best Budget
100% Organic Turkish cotton
Budget-friendly
Long staple, 200 thread count
Deep, 16-inch pockets
Beautiful colors to choose from
If you want the luxury of organic cotton without breaking the bank, this affordable and high-quality set by Cifelli Home is worth considering. For roughly the same cost as regular bedding, these linens feature 100% certified organic Turkish cotton. Long-staple fibers make these 200-thread count sheets lavishly soft and durable.
These Turkish sheets are made and grown in one location so you avoid the risk of contamination and cutting with lower-quality materials. The triple-certified process ensures even the dyes and production are organic, so you can rest assured you are buying premium bed covers that are safe and ethically made.
With deep pockets that can fit up to a 16-inch mattress and elastic the whole way around, you shouldn't have to worry about bedding shifting in the night. Choose from many beautiful colors for an eco-friendly option that should suit every budget.
Organic Cotton Sheets Buyer's Guide
Benefits of Organic Cotton Bed Sheets
Maybe you shop locally and opt for organic produce whenever you can, but is organic really worth it when it comes to bedding? It's true that traditional farming practices spray tons of toxic chemicals on produce to improve growth and keep pests from destroying the crop. But did you know that conventional cotton is grown using more harmful pesticides than any other type of crop?
Toxic chemicals are dangerous for everyone involved in the production, from farmers and spinners to weavers and factory workers. They are also harmful to birds and other wildlife, damaging our fragile ecosystem. When we rest our head on chemical-laden bedding, many of these substances could be absorbed through the skin.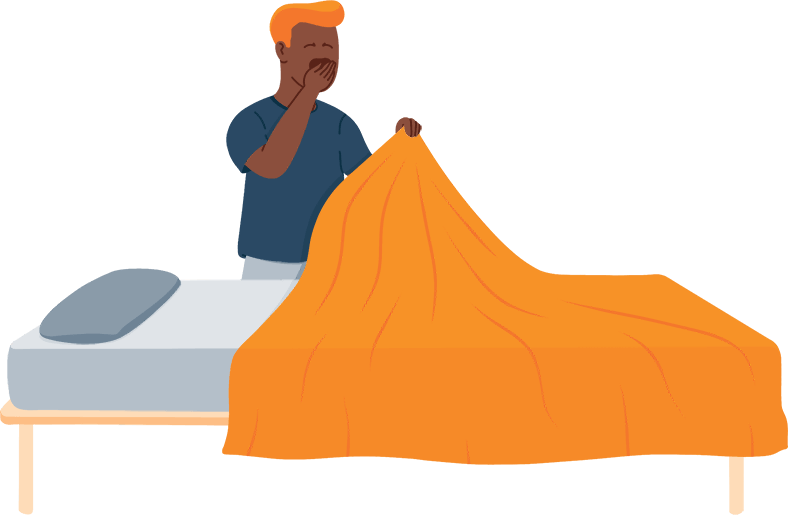 Cotton sheets made from organic materials offer a healthier alternative to conventional fabrics that could potentially be harmful to your family and the environment. Switching to eco-friendly linens is a huge step in reducing your carbon footprint and protecting the planet.
Most companies manufacturing organic linens also follow strict fair trade practices, ensuring farmers and craftsmen receive living wages. The high-quality and sustainable materials also produce bedding that is more durable so you get more value for years to come.
Organic cotton tends to be soft and luxurious, with a smooth, satiny feel. Resting on linens that are free from harmful chemicals and irritants should bring peace of mind that you are making a healthy choice for your body and the environment. If you're all about green living, making the switch to organic sheets is a must.
Understanding Important Certifications
Textiles aren't regulated the same way that the food industry is, but there are some global certifications you can look for.
Global Organic Textile Standard (GOTS)
GOTS international textile processing standard for organic fibers certifies that manufacturers are using sustainable, eco-friendly practices that meet fair trade standards.
OEKO-TEX 100 textile certification provides confidence that products have been tested and have safe amounts of potentially harmful substances. Textiles must meet rigorous criteria that extend beyond national and international standards.
Learn More: How to Buy Good Sheets
Available Weaves
The type of weave refers to how the cotton is spun into thread and woven, creating fabrics like sateen, percale, flannel, and twill. Sateen is satin-like and silky while percale is crisp and cool to the touch. Flannel tends to be plush and cozy, whereas twill has an uneven texture with a visible pattern.
Care and Maintenance
Organic cotton requires much less maintenance than some other types of linen. Most sheets can be machine washed and dried using gentle care.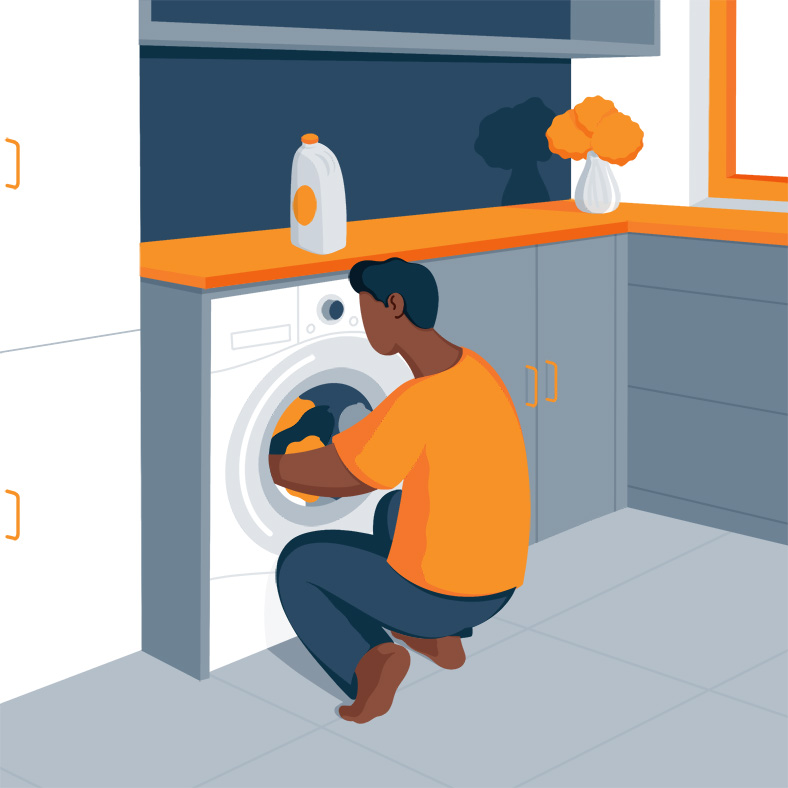 Softness and Feel
Cotton is known for its soft and smooth feel. Organic cotton sheets tend to get softer and softer after every wash, with a luxurious feel that sets them apart. Each weave is slightly different, so you can customize your bedding to suit your needs.
Durability
Nobody wants bedding that is prone to rips, stretching, or tears. Cotton is a durable type of fabric that is strong and long-lasting. Buying organic cotton sheets should be an investment that you can enjoy for many years to come.
Breathability and Wicking
Organic cotton is lightweight and breathable, wicking moisture away to keep you comfortable and dry.
If you are prone to overheating in the night, this type of fabric should keep you cool and comfy, allowing you to sleep soundly through the night. Likewise, as the material absorbs moisture from your skin, it evenly disperses heat keeping you cozy in the cooler months of the year.
FAQ about Organic Cotton Bed Sheets
Does it work well for sensitive skin?
This hypoallergenic fabric is a good option for those with skin sensitivities or allergies to chemicals and other synthetic fibers.
Conclusion
If you're an eco-conscious individual looking to reduce your carbon footprint around the house, switching out your bedding for organic cotton sheets is a great place to start. Not only is organic cotton softer and healthier for your skin, but it's also designed to be free of harmful chemicals that pose a risk to you and the environment.
Sleeping on organic bedding takes healthy living to a whole new level. With so many affordable and quality options to choose from, you could be shopping for new sheets for the entire family.