Sleep plays an essential part in our health and well-being, so having a comfortable and inviting place to rest certainly helps. Picking out the right mattress is a good place to start; however, bed frames also need careful consideration.
Metal bed frames have been around for a long time and are gaining popularity again—but why? For starters, metal is sturdy, durable, and affordable, which ticks all of the main boxes for what people seek in a decent bed, yet with hundreds to choose from it can still be overwhelming.
We've been busy rounding up the best rated metal frame beds currently on the market to help you on your journey to better sleep.
The Best Metal Bed Frames
The 9 Best Metal Bed Frames, Reviewed
Best Affordable Metal Bed Frame
Helix Frame
The Helix Frame is made of hardened steel with injection-molded fiberglass-infused resins, to provide a durable frame with sturdy support. This frame has little to no motion transfer or squeaking, according to customers.
Sleep Advisor Score
4.50 / 5
The Helix Frame is an affordably priced, remarkably sturdy metal bed frame with up to seven legs, depending on the size of your mattress. It combines injection-molded resin with steel for durability, and if your bed is a size full or larger, it also includes a support rail across the center.
The frame can withstand up to 2,500 pounds of weight without buckling, and shouldn't squeak when pressure is applied. Its elementary design means that you don't need any tools to put it together—but you will need a box spring or other type of foundation to place between it and your mattress.
The legs of the frame have appealing, curved designs with no sharp edges. Although the shape of the frame is simple, it's compatible with most headboards, so you can upgrade its look to your liking.
Pros
This frame ships for free within the United States, and is backed by a 5-year limited warranty.
You can test out the frame for a full 100 nights before committing to it.
Cons
If you're in Canada, you will have to pay shipping costs when you order this frame.
Best Metal Bed Frame for a Box Spring
Tempur-Pedic Contemporary Bed Frame
An especially strong and durable frame that can support tall, heavy mattresses.
The Contemporary Bed Frame from Tempur-Pedic® goes a step above ordinary bed frames in its construction, which is intended for more robust and luxury mattresses. Its reliable design has six outer legs and seventh center leg, all of which have appealing curves rather than sharp angles.
The thick support bars attest to this metal frame's strength, and reviews on the Tempur-Pedic® product page are stellar. They mention the frame's noiselessness and how it stays put despite any movement from the mattress on top of it.
This frame is built in America and ships to your home for free. You'll need a box spring or foundation to go on top of it, in between the metal structure and your bed.
Pros
A 10-year warranty enables you to swiftly address any problems with this frame within a decade of purchasing it.
Even the heaviest mattresses with lots of layers should be well supported by this frame, provided you have a suitable foundation.
Cons
This frame is only available for king- or queen-size mattresses.
You can buy this frame in gray or brown, but there's no black version.
Best Metal Platform Bed Frame
Brooklyn Bedding High Rise Platform
A lofty platform bed frame that folds away for easy storage.
Sleep Advisor Score
4.20 / 5
The Brooklyn Bedding High Rise Platform eliminates the need for a box spring while preserving all the benefits of an ultra-strong metal bed frame.
Its retractable design means that you don't need to put it together—it arrives fully assembled and ready to stand up. Criss-crossing tubes of steel ensure that its support is well distributed beneath your bed, with a special emphasis on the center to prevent any sagging. Its total weight capacity is 1,500 pounds (as long as that weight is spread evenly across its surface).
This frame also lifts your mattress an impressive distance off the floor: 14.5 inches, to be exact. This height leaves you 13.75 inches of under-bed storage space.
You don't need any kind of foundation or box spring between this frame and your mattress, though you're welcome to use one if you prefer.
Pros
This platform metal bed frame is compatible with all types of mattresses, including innerspring, hybrid, foam, and latex models.
You can buy a separate set of brackets if you'd like to pair this metal frame with a headboard and/or footboard.
Cons
This frame only comes in a single color: black.
The legs on this frame are simple and cylindrical, designed for functionality over notable aesthetics.
Best Metal Bed Frame for Back Pain
Saatva Adjustable Base Plus
The Saatva Adjustable Base Plus has almost every base covered (pun intended) with its array of features, including under-bed lighting, adjustable legs, and more.
Sleep Advisor Score
5.00 / 5
Saatva's brand has always been mindful of spinal alignment and sore backs. Their Adjustable Base Plus carries that trend to a high-tech conclusion, featuring multiple settings that take the strain off of stressed-out vertebrae.
The remote for this adjustable metal frame allows you to elevate your feet and head effortlessly, whether you're discovering a new personalized posture or choosing from some of the presets. The anti-gravity position in particular should prove comfortable for sleepers experiencing back pain. If you're a snorer, you can also try the anti-snoring setting, which raises your head by about seven degrees to better open your airway.
The base can massage your upper and lower body at three intensity levels, and will stop massaging once a timer runs out.
Pros
This adjustable metal bed frame also features under-bed lighting and a relatively quiet motor.
You can change the height of the base's legs so that getting into and out of bed is less laborious.
Cons
Sales are final on this frame—you won't be able to return or exchange it.
Although this base is electric with a plethora of advanced features, it doesn't have built-in USB charging ports like many of its competitors.
Best Metal Bed Frame with Easy Assembly
Layla Bed Frame
Heavy sleepers looking for a modern and discreet bed frame should consider this Layla model that fits nearly all bedroom decor.
The Layla® Bed Frame consists of only five separate pieces, all of which fit together without any tools. Simply fit the tabs into their corresponding slots, and you'll have a reliable, modern-looking frame for your mattress in a matter of minutes.
The resin legs on this frame shouldn't scuff up floors and also work well on carpet. Their curved, tapered design keeps the frame steady while the steel rails above hold your bed in place.
After assembly, this frame should be extremely quite as well as durable. In the improbable case of any defects, a 10-year warranty will keep your purchase protected.
Pros
If you're a particularly speedy builder, the Layla® Bed Frame can be assembled in less than 60 seconds.
Layla® has an especially generous and simple return process if you decide this frame isn't for you.
Cons
This frame is only available in black.
There's no headboard or footboard attached to this frame.
Best Metal Bed Frame with Storage Space Underneath
Avocado Metal Bed Frame
The Avocado metal bed frame is made of reclaimed railroad steel that is heated, sheared, and rolled into angle iron. Even the furnace used in this recycling process is powered by naturally occurring methane gas.
Sleep Advisor Score
4.80 / 5
The Avocado Metal Bed Frame balances a good amount of under-bed storage space with a robust, noiseless design. It can hold up to 800 pounds atop its support rails, which are made from reclaimed railroad steel.
The frame comes together easily without any tools, and has no sharp corners that could threaten your toes. The 8 inches of clearance beneath it allows you to efficiently fit items under the bed and out of sight.
What's more, Avocado's dedication to earth-friendly materials extends all the way to the manufacturing process itself: the furnace that melts the steel before reshaping it into the frame is powered by natural methane.
Pros
These sturdy, sustainable frames are all made in America.
The frame comes with brackets so that you can attach a headboard of your choice.
Cons
Currently, Avocado ships frames and mattresses separately, so if you're also ordering a bed, the two packages may arrive at slightly different times.
There's only one color option for this frame: solid black.
Best Metal Bed Frame for Sexually Active People
PlushBeds Quiet Balance
A good bed frame option for heavy people, couples, and restless sleepers.
Sleep Advisor Score
4.70 / 5
If you often get intimate with your partner before bedtime, you'll want a frame that doesn't puncture the mood with lots of creaking and squeaking. Thankfully, the PlushBeds Quiet Balance Bed Frame incorporates a polymer resin that helps to completely muffle sound as well as isolate motion.
The steel components of the frame should keep your foundation and mattress well supported, and the legs are made to stay put without slipping. You should be able to put this frame together in mere minutes without any tools—its design rests on tabs that fit intuitively into matching slots.
With no sharp corners and a tidy, modern look to its legs, this frame should fit seamlessly into most bedroom schemes.
Pros
There are 8 inches of space under this bed frame for storage.
Each of these frames are built from recycled steel that's found in Indiana and processed in New Jersey. The recycling process doesn't impact the steel's strength at all, and results in a more eco-friendly product.
Cons
These frames are not eligible for returns or refunds once you've made your order.
Black is the only color available for this frame.
Who Should Consider Buying a Metal Bed Frame?
When there are so many types of metal bed frames to choose from, it helps to gather as much information as possible so that you find the perfect option for you and your sleeping needs.
Can the frame support your choice of mattress? Does it fit your budget? Is it easy to assemble? These are some of the main questions you need to take into consideration. Below, we have put together as much information as possible to help you make a well-informed decision on the best frame for you.
How to Choose a Metal Bed Frame
Materials
Obviously, this guide is focused solely on metal mattress bed frames, so it would make sense to look at what types of metal they can be made from. From steel to iron and brass, you may find one is more suitable to your bedroom aesthetic than the others or simply just better for your budget.
Steel
Steel is man-made from iron and carbon, making it harder and stronger than iron alone. This makes it a great material choice for a very sturdy bed frame that is also long-lasting.
Iron
A traditional material for a bedframe going back to the 17th century in Italy, iron became popular because it removed the risk of bed bug infestations. Almost all iron beds now have a steel framework so you get both style and strength combined.
Brass
Originally, brass bedsteads were quite plain in style but have transformed due to Art Deco, Victorian, and Edwardian influences over the years. Brass gives off a "classy" style but tends to look more expensive than it is. You will also find steel frames that come brass coated for the perfect mix of style and durability.
Design
Elements such as headboards and footboards add a lot to the overall look and feel of the bed, but features like rounded edges or height could be designs you prefer purely for safety reasons.
Headboard
You can either purchase a metal bed frame with headboard already attached or go for an option where you can switch up the look. Some frames come with free brackets included which are compatible with various headboard options. Alternatively, you may be able to buy brackets online which fit your frame.
Footboard
The footboard was originally used to stop the mattress from slipping; however, with features nowadays such as non-slip slats, it isn't always necessary and more of an aesthetic thing. Again, brackets are sometimes included with the frame.
Support
It's important that your frame is supportive enough for both you and your mattress, or in the case of couples, it should be supportive enough for two people. Most manufacturers will provide the total weight limit their bed frames can support, but in most cases, this weight limit does include both the mattress and the sleeper(s).
Platform
Platforms are known for providing a more solid metal bed frame, but if you're searching for a foundation that gives additional height to your bed while supporting your mattress, a box spring is what you need.
Box Spring
Box springs consist of a frame with springs in the middle that are covered in cloth. They enhance the support of the mattress and act as a shock absorber to deliver high comfort. However, unless your bed frame still uses slats for support, you don't really need this.
Slats
Slats serve a very important purpose of supporting the mattress and providing comfort.
Widely distanced slats can cause damage to the mattress in the long term, so it is worthwhile to examine that. Sprung slats add a natural movement but are a little more expensive, whereas flat slats, like steel, help to prevent sagging, increase mattress life, and offer a firmer sleeping experience.
You can also find slats with velcro or tape attached, which aim to keep the mattress securely in place.
Height
The height of your bed frame could be dependent on several factors, such as the height of the user, the depth of the mattress, storage space, user age, and health conditions that can make getting up and down difficult, such as arthritis.
Some people like to flop down onto the bed, and others prefer to climb in. Room size also impacts the height, as low beds can make small rooms feel more spacious, and large rooms may need a grand and tall bed to fill it. It's completely down to personal preference.
Another height-related consideration is the amount of storage space underneath the bed. Storage dimensions are usually located in the manufacturer's product description, so users can decide what they can fit under there or utilize space-saver boxes that will easily slide underneath, keeping everything stored neatly out of view.
Durability
Durability is important because it reflects the quality of the materials used and the expected lifespan of the product. Ideally, you want your metal bed frame to last you a long time. In terms of long-term durability, metal bed frames made of steel should provide with the most durability and strong support.
Assembly
Imagine ordering your dream bed only to find out you have no idea how to put it together!
Most product descriptions will state the type of assembly required and whether you will need additional tools or not. Customer reviews can also give a clear indication of how difficult users found the task, so they are worth reading through.
Some constructions may be very simple, and others could be complicated and need some extra help. If you are absolutely terrible at anything DIY-related, then we would suggest asking friends or family to help out, hiring a handy person, or looking for bed frames that come ready assembled.
Noise
If you or your partner is a light sleeper, you'll want to factor in whether a bed frame is going to be noisy or not. Metal frames aren't inherently noisy, but one of the more common complaints about them is that they can sometimes become more creaky over time as the joints of the bed experience more wear and tear.
Budget
Of course, the price is one of the main things to take into account. You don't want to be blowing your whole budget on just the bed frame because there is still the mattress, bedding, and delivery costs to add on.
Metal bed frames, in general, can be found cheaper than their wooden or leather counterparts, and due to the durability of the material, even higher costing metal frames will be worth it for the fact that they won't need to be replaced as frequently.
Like with most products, you get what you pay for, so if you are after a simple basic metal structure that does the job, you won't need to part with much money.
Our Final Thoughts
With so many types on the market, shopping for one can be really exhausting. Just know that whether you are looking for a frame that offers extra storage space in a small bedroom or would like your bed to act as the main attraction, there are some amazing options to choose from.
Take time to consider the exact type that you need and make a note of the non-negotiable factors that your bed frame must have to help you whittle down your options.
Hopefully, our buyer considerations and top picks will help you on your way to finding the perfect metal bed frame for you and your home.
Best Metal Bed Frames FAQs
What's the downside to a metal bed frame?
The downside to metal bed frames is that they may become more noisy over time. That being said, sometimes tightening up the joints of the frame could help with any squeaky sounds that might be disruptive to light sleepers.
Is it good to have a metal bed frame?
This ultimately depends on your own preferences and needs. Metal frames offer lots of durability at a lower cost compared to other frames and bases. However, they may develop more squeakiness over time, and some people may not prefer the look of a metal bed.
What should I look for in a metal bed frame?
Important qualities to look for in a metal bed frame include the specific materials, how supportive it is, durability, assembly, and cost. Additionally, you should see whether the brand offers a trial period and/or warranty for the product, which can give you more ease of mind when making a purchase.
Do you need a box spring with a metal bed frame?
This depends on the specific frame you have. If the metal bed frame is able to fold up, you should get a box spring for added support. If your metal bed frame is not collapsible, then you generally wouldn't need a box spring since these frames are reinforced with extra metal through the design for support.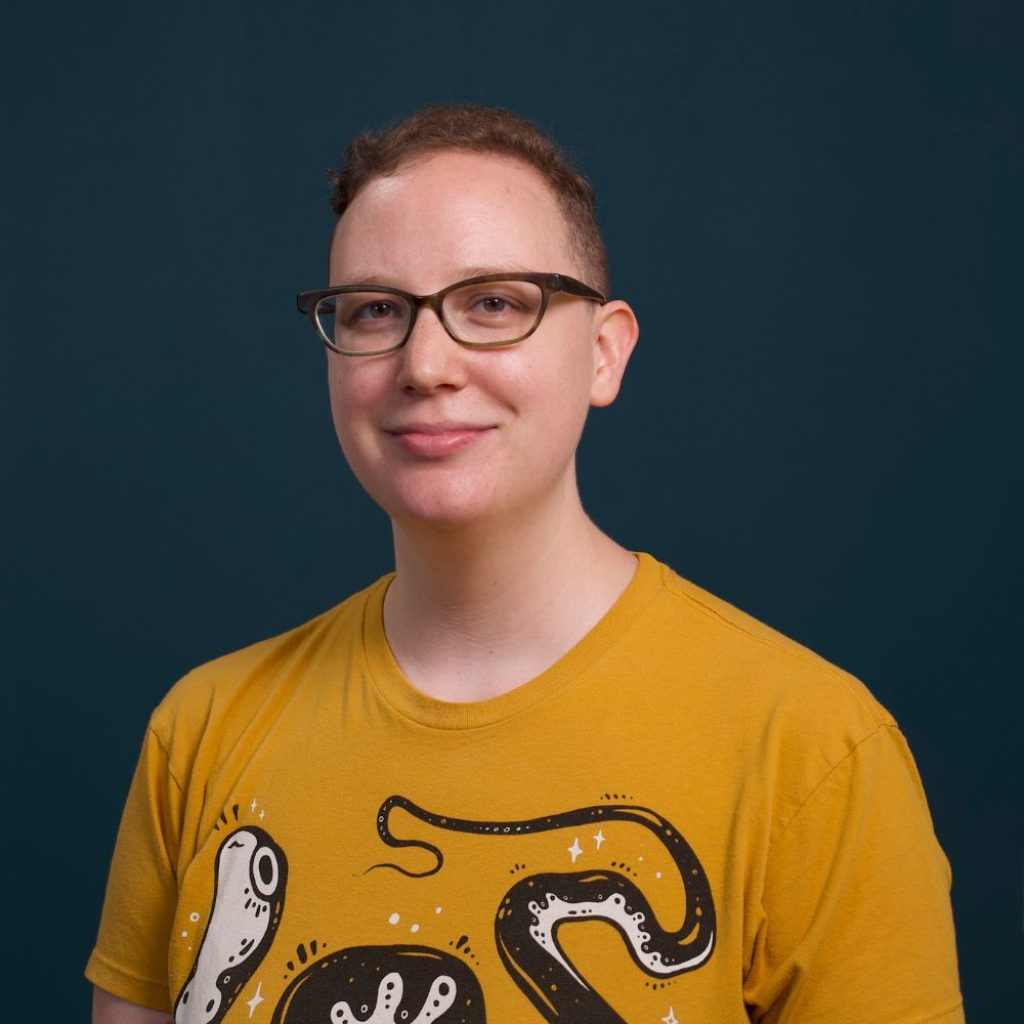 Melanie Kassel
Performance Editor
About Author
As Sleep Advisor's Performance Editor, Melanie writes and edits content throughout the site to ensure it's accurate, engaging, and up-to-date.