Disclaimer - Nothing on this website is intended to be a substitute for professional medical advice, diagnosis, or treatment...
Read More Here
.
Are you wondering if it's safe to sleep with your baby on your chest?
Scroll through any social media feed, and you're bound to come across at least one adorable pic of a newborn-parent duo snoozing chest-to-chest. As a new moms, we love holding my babes close, feeling their tiny hearts beating in tandem with ours. There's no doubt this creates a sacred bond with your baby—but is it safe?
There's a lot of confusion about sleep safety when it comes to newborns. Let's go over the most common questions so you can make the best choice for your family.
Is it Safe to Sleep With My Baby on My Chest?
Holding your baby skin-to-skin is such a powerful bonding experience that it's recommended by the American Academy of Pediatrics (AAP) for up to an hour after birth. Beyond this time, it's still considered safe with one exception—you must be awake. The AAP warns that falling asleep while your baby is sleeping on you greatly increases the risk of sudden infant death syndrome (SIDS).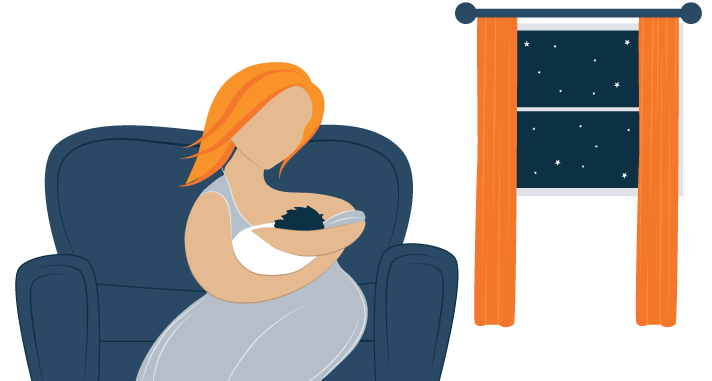 How and Where Should a Newborn Sleep?
According to the AAP, the safest place for newborns to sleep is on a firm surface in their parent's bedroom. To reduce the risk of SIDS, babies should always be placed on their backs to sleep. Cribs, bassinets, portable cribs, and play yards are all recommended as long as they are free from soft objects like bedding, bumpers, blankets, and toys.
Should Parents Be Co-Sleeping With Babies?
The AAP doesn't recommend co-sleeping due to the increased risk for SIDS. If you do decide to co-sleep, it's important to follow safe co-sleeping guidelines.
Conclusion
Parenting a newborn can feel like driving a car without a license (or a map). How do you navigate all of the big and little decisions when it comes to keeping your baby safe? The best place to start is with accurate and guided advice.
Coming from one of the most trusted sources, the AAP gives the green light on letting your little one sleep on your chest as long as you're awake. However, the risk if you accidentally fall asleep is high. So soak in those newborn cuddles when you know you won't nod off, and don't forget to snap a pic so you can always remember those dreamy days!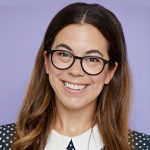 Jill Zwarensteyn is the editor for Sleep Advisor and a certified sleep science coach. She is enthusiastic about providing helpful and engaging information on all things sleep and wellness.
Based in Los Angeles, she is an experienced writer and journalist who enjoys spending her free time at the beach, hiking, reading, or exploring new places around town.
She's also an avid traveler who has a personal goal of being able to successfully sleep on an airplane someday.