Transparency Disclosure – We may receive a referral fee for products purchased through the links on our site...

Read More

.
Luxury hybrid beds have become a popular choice for new mattress buyers, and for a good reason. The construction they offer with latex layers, as well as coils, combines the best of both worlds. While it's great there are many options to choose from, this can be overwhelming if you are new to this market.
Aireloom excels in producing high-quality luxury mattresses. After being in business for 80 years, they have developed the technology and know-how to produce top-tier luxury beds. While these beds are more expensive than some of their counterparts, we still feel the price is worth it for the right customer.
Taking a closer look at one of their most popular models, the Rexford Luxury Firm (and Firm), we will take you inside the construction of the bed, explain the benefits of the materials used, and see if the price holds up to the value.
If you are already familiar with this model, feel free to jump straight to our verdict.
Noteworthy Updates
Aireloom recently launched a brand-new digital campaign incorporating social media channels, YouTube, and a completely new redesign of their company website. The new website offers all their collections, FAQs, information about the company, and beautiful images of each bed. It also has a tool that you can use to compare up to 4 different designs side-by-side.
Excellent Matches For Aireloom
Luxury Buyers – This brand excels at producing high-quality, top-tier, luxury mattresses. Buyers who want the comfort of a hybrid with a true luxury look and feel will love these handcrafted mattresses.
Eco-Conscious Shoppers– Aireloom's mission is to use only premium, natural materials which means these beds are better for your sleep and better for the earth. Taking this mission a step further, they have partnered with One Tree Planted to help plant new trees around the world.
Average and Heavier Sleepers– The numerous latex comfort layers along with zoned micro coils give this bed a hearty strength allowing both average and heavier sleepers a great night's rest.
Possible Aireloom Considerations:
Possible Sagging– As with other beds, some buyers have noted sagging over time. However, it is important to note these same buyers acknowledge the high quality of materials and feel the sagging is more from the shifting of these materials rather than the quality of the materials themselves.


---

Higher Price– While it is true that this brand can be a bit pricey, the expense is justified when looking at the materials they are constructed with. Along with the materials, the attention to detail in these handcrafted mattresses is unparalleled.
Weight Considerations
Sleepers who are in the average weight category should truly enjoy this bed. The plush top allows pressure points to be cradled while the latex layers beneath offer firm support. Average side sleepers and combination sleepers will appreciate this. For average stomach or back sleepers who prefer firmer support, the Firm model might be a better choice.
For heavier sleepers, this bed will offer the support and contouring to stay comfortable all night. Strong inner coils and sturdy latex layers add powerful support. The heavy gauge micro coils and zoning design allows support no matter where you lie on the bed.
Sleepers who fall into the lightweight category will find this bed comfortable especially for side sleeping as the plus top supports the hip and shoulder. However, for stomach and back sleepers, the Streamline Firm model might be a better choice with its less plush top.
Construction: What's In Aireloom?
With a profile measuring 14 ¾", (Firm 13" ½ ), this bed brings beauty, comfort, and luxury into your home. While Aireloom does not disclose the thickness of each layer in its construction, they do share what each layer is made from. By looking at these layers more closely we can see how this bed can deliver so much comfort.
Let's Start at the Top – The 100% rayon outer quilt envelops layers of silk, Joma wool, and cashmere. This allows a breathable. hypoallergenic, luxury cover. While the Luxury Firm includes two layers of plush HD foam, the Firm has one plush HD foam layer and one layer of Pillowflex. Both covers have a cotton tricot backing and are hand-tufted.
Comfort and Supporting Layers -The quality and luxury continue with the inside of the mattress being constructed just as thoughtfully. The first layers are Luxury Firm Talalay latex (The Firm model has Extra Firm Talalay latex). These latex layers give the user a breathable, sturdy bed that supports all the right places. They also help keep the airflow circulating, keeping you cooler.Under the latex layers, you will find zoned pocketed micro coils. These coils allow the reduction of motion transfer while adding extra strength and integrity to the bed. These springs are supported by a layer of Plush Airelux (Firm has Firm Airelux). Lastly, you will find a nested coil zone design with 16/15/16 gauge coils
Extra Quality– Ensuring the highest quality, beds are hand-tufted. This luxury element helps to keep the fabric layers in place and taut which aids in additional back support
First Impression: How Does It Feel?
Since Aireloom mattresses can be found in retail stores like Bloomingdales, shoppers who enjoy reviewing mattresses in person before making a purchase will appreciate this aspect.
While the delivery process of your mattress will depend on the store you purchase it from, it should be delivered full-size. This means you can have it in place and ready for use upon delivery. These mattresses are heavier than most so it's a good idea to be prepared and have a place ready and set up.
Approaching the bed for the first time, you will notice its quality and craftsmanship immediately. With voluminous layers of soft, natural materials and hand tufting, it is apparent that it is a top-tier product.
The feeling of luxury continues when you sit on the bed for the first time and feel the comfort, springiness, and softness.
As you melt into the cool, plush quilted top your body will feel cradled and supported. You will experience the patented Aireloom Lift and because of the zoned micro coils, you will feel supported no matter where you lay on the bed.
Firmness Scale: 6/10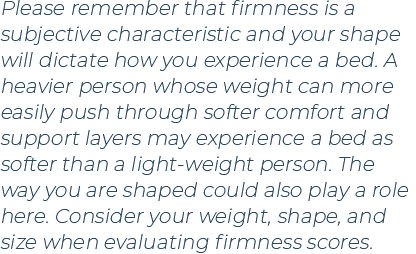 Pressure Relief
When lying down on a hard surface, the areas on your body you feel pressure are known as your pressure points. These points change depending on how you position your body.
For example, if you are a side sleeper, you will most likely feel the most pressure on areas such as your shoulder and hip. Finding the right level of firmness in a mattress is crucial to ensure your pressure points are supported correctly.
This bed is great at relieving pressure pain in two ways. First, the plush top allows your body to sink in just enough for your joints to be cushioned. Next, the layers of latex are firm offering great body contouring support.
Support
Proper support is about more than just being comfortable. Sleeping with your spine in proper alignment not only mitigates tossing and turning but also helps to reduce back pain in the morning.
This mattress gives your spine the support it needs with a micro coil zone design. These individually wrapped coils are designed to maximize strength and provide consistent distribution of the support. This construction along with the conforming qualities of the latex layers continuously helps align the natural curve of your spine.
Preference-based Features
Multiple Firmness Options
Aireloom's Rexford model is available in two options: Luxury Firm and Firm. While both options offer exceptional support, shoppers who want a firmer option may wish to purchase the Firm option as this design is constructed with firmer latex layers.
Handcrafted in the USA
For over 80 years, Aireloom mattresses have been handcrafted in the USA using premium materials. Today they have two manufacturing facilities: one in Pennsylvania and one on the opposite coast in California.
Eco-Conscious Materials
The Rexford Luxury Firm is one of Aireloom's most eco-friendly options utilizing natural materials like Joma wool, Talalay latex, and organic cotton.
Cooling
To stay cool at night, your bed needs good air circulation. The construction and materials of this bed are great at keeping trapped body heat flowing away from the bed and cool air flowing in, keeping you nice and cool all night.
Certifications
CertiPUR-US® Certified
This means that the company's foam is of the highest standard in the industry being free of emissions, high performing, and durable.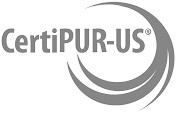 Eco-INSTITUT
This certificate certifies that some of the company's materials fulfill the strictest requirements on pollutants and emissions.
OEKO- TEX
Certifies that textiles used are free of harmful substances.
Coupons, Trials, Warranties, and Shipping
Shipping – Since the Rexford Luxury Firm can be purchased in retail locations, delivery costs and times will depend on the individual store's policies and procedures.
Trial – No trial period unless otherwise noted by a specific retailer
Warranty – The Rexford Luxury Firm comes with a 10-year warranty
Aireloom VS Saavta
Purchasing a new mattress can be a daunting task. You want to make sure you are getting the best value and the best bed for your specific needs. To help boost your confidence it's always a good idea to research other brands on the market and see how they compare.
To help you along in the process, we have researched for you and are comparing the Aireloom mattress to Saatva. We chose Saatva because, like Aireloom, they produce high-quality, hybrid luxury mattresses.
Saatva Classic Luxury Firm mattress is topped with a 3" Euro pillow top covered in organic cotton. Underneath, there is a patented spinal zone active wire for extra back support. Like the Aireloom, the design includes individual pocketed coils to add better air circulation, added support, and aid in reduced motion transfer.
Although both brands offer micro coils, Saatva only has 884 in their Queen size compared to 2080 in the Aireloom. Also, the gauge of the coils differs with Saatva containing 14.5 gauge coils and Aireloom containing a variation of 15 and 16 gauge coils. More coils and heavy gauges ensure you have better support.
While Saatva also uses natural fibers, Airloom excels at utilizing the highest-quality materials like silk, Joma wool, and cashmere. Overall, even though Aireloom may cost more, the price is justified by the value and quality.
Overall Summary
Overall, this bed is a great choice for just about every type of sleeper. The combination of the firm layers with the plush top allows relief from pressure points while still allowing the body to feel supported. Couples and single sleepers alike will benefit from the construction and comfort this bed offers.


Side sleepers need relief on their hip and shoulder pressure points and this bed delivers. The plush top allows room to sink in a bit before reaching the first firm layer. This allows a little "cushion" for the hip and shoulder joints.


Sleepers who lay on their backs will love this mattress. The plush top cradles the body while the latex layers lift and support the entire body evenly. Back sleepers of all sizes can enjoy this bed.


Sine laying on your stomach can increase the curve of the spine, paying attention to proper alignment is very important. While the Luxury Firm will provide support, the Firm may be a better option for optimal spine alignment in this position.


Combination sleepers need a bed that supports the spine and pressure points throughout the night no matter what position they end up in. This mattress, with its support and comfort layers, can accommodate most positions making it a nice choice for combination sleepers.


The zoned micro coil design ensures each partner, no matter where they lay in the bed, is supported throughout the night. Also, since the micro coils are individually pocketed, motion transfer is reduced. This helps when one partner tends to wiggle around more than the other during the night.


This is a good choice for heavy sleepers since the foam, micro coils, and double latex support not only add comfort but additional strength. Also, the thick, plush quilted top allows more support for pressure points before sinking into the top latex layers.


Light-weight sleepers will find this bed very comfortable and able to support pressure points. However, for those who would like a firmer feel, an option with a thinner quilt, such as the Streamline Firm, might be more comfortable.
Overall this mattress excels in almost every category. The only reason it didn't score a perfect 5/5 is that we feel lightweight sleepers who want a firm mattress may benefit from a less plush top. With that being said, this mattress can accommodate average to heavy sleepers wonderfully.
Our Verdict
This bed is a perfect blend of comfort and luxury and well worth the price tag if you're looking for luxury comfort. With its hybrid construction, sleepers are provided support and comfort from the latex layers and zoned micro coil design. The use of high-quality materials and handcrafted construction give this mattress a truly luxurious feel that can't be beaten.
Average to heavy sleepers will enjoy this mattress and find the support more than enough to ensure proper spine alignment and relief on pressure points. For very lightweight sleepers who want a firmer feel, the Streamline Firm may be a better option since the top is less plush, allowing you to feel the support of the latex layers easier.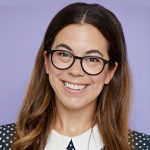 Jill Zwarensteyn is the editor for Sleep Advisor and a certified sleep science coach. She is enthusiastic about providing helpful and engaging information on all things sleep and wellness.
Based in Los Angeles, she is an experienced writer and journalist who enjoys spending her free time at the beach, hiking, reading, or exploring new places around town.
She's also an avid traveler who has a personal goal of being able to successfully sleep on an airplane someday.