Disclaimer - Nothing on this website is intended to be a substitute for professional medical advice, diagnosis, or treatment...
Read More Here
.
Sleep sacks are great in the early newborn days, but when is it safe to transition your little one to a blanket?
When the American Academy of Pediatrics (AAP) released safety guidelines for infants that included keeping blankets out of the crib, parents wondered how they would keep their babies safe and warm. Thankfully, some brilliant soul thought to create wearable blankets!
There's no doubt this invention has made every parent's life a little easier, but there comes a time when you may find yourself wondering when to stop using a sleep sack. Keep reading to find out!
When Should You Start Using Sleep Sacks for a Baby?
New parents quickly release that newborns spend the majority of the day sleeping (oh how we wish this were the case at night too). It's important to keep their tiny bodies warm, but loose blankets increase the risk of sudden infant death syndrome (SIDS).
Many parents choose to swaddle during the early newborn phase when the startle reflex can easily wake a sleeping babe. Once babies start learning to roll over, they should transition to a wearable blanket with their arms free. Swaddling is better for infants that cannot yet roll, while a sleep sack can be used for little ones from birth through toddlerhood.
View Our Full Comparison: Sleep Sack vs. Swaddle Blanket
Tips for Proper Use
If swaddling your little Houdini requires a YouTube tutorial and a ton of patience, have no fear! Sleep sacks are designed to be so user friendly that you can navigate them in your sleep (I speak from personal experience here). They look like tiny sleeping bags with armholes and come in many materials and sizes.
Most have zippers to allow for easy diaper changes in the middle of the night. It's best to dress your baby in a onesie or pajamas underneath their sack, but be careful not to add too many layers. While babies need to be warm, they're also at risk of overheating.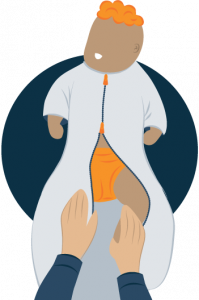 Are Sleep Sacks Safe for Babies?
When used properly, sleep sacks are not only safe for babies, but they can also make sleeping safer. These wearable blankets are intended to keep little ones warm while lowering the risk of SIDS. This risk is highest during the first year of life, but especially in the first few months before babies start rolling over.
Wearable blankets are also helpful because they protect those tiny legs from getting stuck between the crib rails. Crib-related injuries account for thousands of trips to the emergency room every year according to a report from the Consumer Product Safety Commission.
Sizing (Fit) Recommendations by Months of Age
Just as it's important to select the right material based on the temperature of the room, it's also crucial to choose the right size. Something too small or too large could become a safety factor for your baby, increasing the risk of injury or SIDS. Thankfully, manufacturers make it easy to find the right fit by including sizing based on age, height, and weight.
Of all three, the most important should be height and weight. No two babies are alike, and some newborns can weigh nearly as much as smaller toddlers. That's why height and weight are more accurate when it comes to selecting size (FYI, the same is true for your baby's wardrobe).
Halo was one of the first companies to sell these amazing inventions. The following size chart is based on their products.
Size
Average
Weight
Height
Preemie
Premature infants

Up to 5 lbs
(2 kgs)

14-19 inches (36-48 cm)
Newborn
0-3 months
5-10 lbs
(2-4.5 kgs)

19-23 inches (48-58 cm)

Small
0-6 months
10-18 lbs
(4.5-8 kgs)

23-26 inches (58-66 cm)
Medium
6-12 months
16-24 lbs
(7-11 kgs)

26-30 inches (66-76 cm)
Large
12-18 months
22-28 lbs
(10-13 kgs)

30-35 inches (76-89 cm)
Extra Large
18-24 months
26-36 lbs
(12-16 kgs)

35-40 inches (89-101 cm)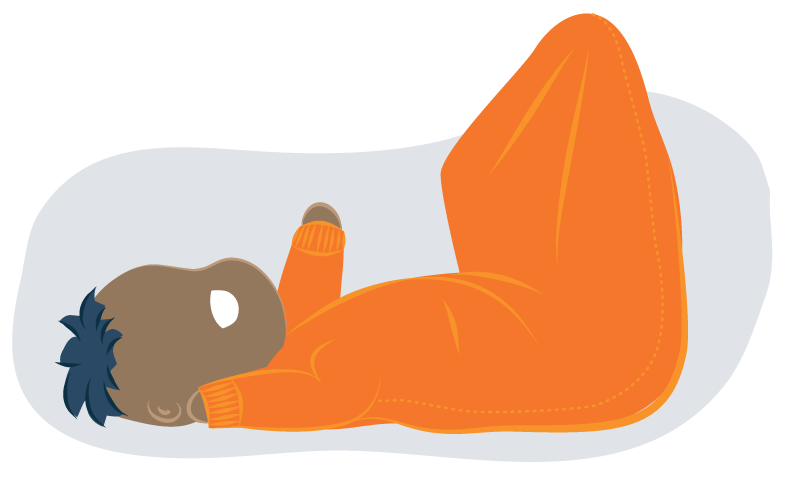 How Long Do Infants Use Sleep Sacks?
All good things must come to an end, and there will be a day when your little one grows out of even the largest size. While some babies love to be cozy and secure, others fight to be free with all their might.
Once babies start rolling and learning to crawl, they often want to practice these newfound skills in their cribs. While rolling shouldn't be an issue thanks to the arm holes, it may be too restrictive for crawling. If your little one gets frustrated by their limited mobility, you can expect them to strongly resist being put into their sack.
Most families find their child stops using these by their first birthday, although some will continue on through toddlerhood. As long as you continue to check on sizing and replace as your tot grows, that's perfectly fine.
When Should Babies Transition to a Blanket?
The AAP advises that blankets should be kept out of your child's crib for the first year. After that time, you can try introducing a small, lightweight blanket. Keep in mind that until around the age of three or four, it's unlikely your little one will keep their covers on.
View Our Full Guide: When Can Baby Sleep With the Blanket?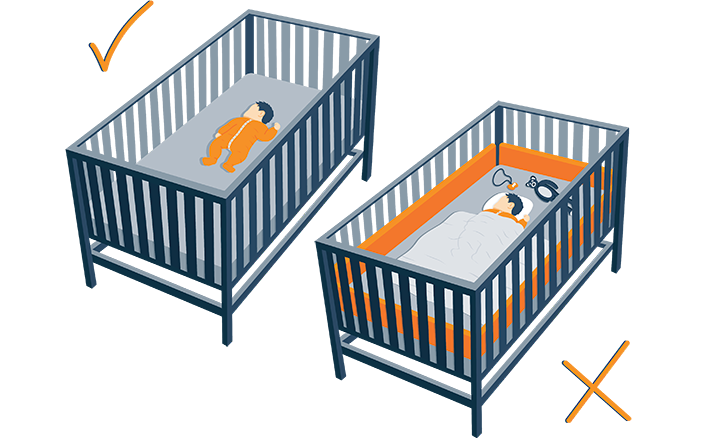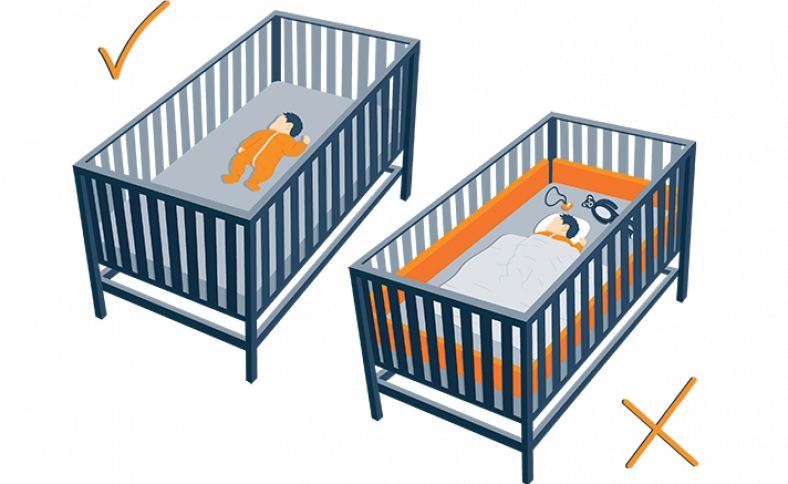 Conclusion
Sleep sacks are a great alternative to blankets while your baby is still at risk for SIDS. They can also be used with newborns who aren't fond of being swaddled. There are tons of options to choose from based on the temperature of your home and your child's size.
While your little one can continue to use an age-appropriate choice through toddlerhood, most will probably prefer to sleep without one sometime after their first birthday. At that point, you can safely introduce a blanket—but good luck keeping it on!