While we, here at The Sleep Advisor, like to keep things respectable and provide the best information possible in terms of all things related to sleep, we acknowledge the fact that our readers are mostly adults who need information on adult topics. That said, in this article, we will attempt to answer the question: Is Waterbed Sex really better or…?
Like most things related to sex, the personal preferences are highly subjective. When it comes to your bedding, there is no exception to this rule. Being that each person's experiences and inclinations are unique, we've relied heavily on anecdotal evidence to summarize our findings.
Below are some pros and cons that we hope you'll find useful. If, when you've read through this article entirely, and you're still not convinced one way or the other, the ultimate path to your conclusions is by trying it for yourself.
Looking to explore further? See our top picks for the best mattresses for sex.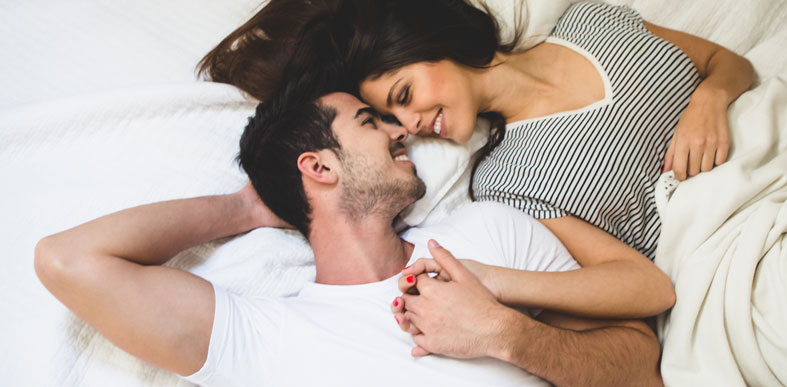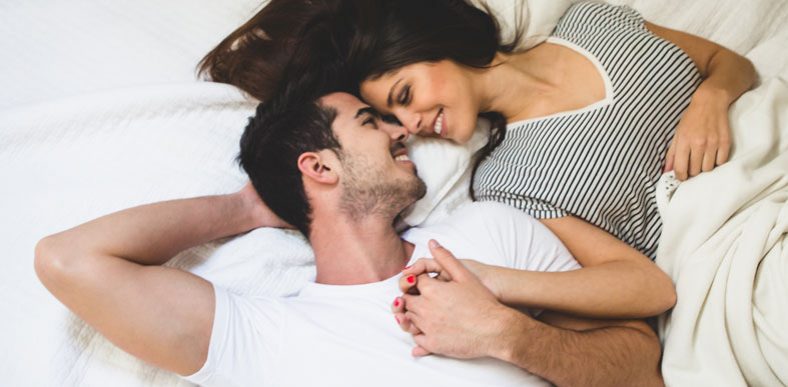 Pros to Waterbed Sex
It's easy to clean. As adults, we all know that the aftermath of a sexual encounter can be messy and cleanup can be a pain. However, when having sex on a water bed, especially directly on the vinyl as opposed to on sheets, the cleanup takes as little as a few minutes.
It's bouncy, and most couples love that. Many people have found that, while having sex on this type of bed, it's easier to find their rhythm as opposed to doing so on a traditional mattress or memory foam bed. This is because the water moves easily with your body rather than pushing back against it.
It's more discrete. Being that this bed doesn't employ traditional metal box springs that can be insanely noisy, waterbeds are great when needing some discretion. Because it's just made with water and vinyl, it makes hardly any noise during sexual intercourse.
It's perfect for variety. Because they allow for equal weight distribution, the functionality of it increases. Rather than love making on beds with rough edges, uneven corners or sagging middles, this bed is equally easy to utilize from any part of it.
Additionally, the fact that it allows for equal distribution of body weight lends to the fact that you can have sex in a variety of different positions. Moving around on the bed is made easy so you can feel free to enjoy your private time however you'd like.
See Our Guide: Best Waterbed Mattresses
Cons to Waterbed Sex
The mattress is bouncy. I know, we just discussed this aspect as a pro. However, as we previously stated, all this information is based on user preference. Some do actually have a harder time finding their rhythm than others.
Consider the movement of water. If you feel that this flow would throw off your groove, then the waterbed may not be the best choice for you.
It moves with you. While for some, this can be in the pro column, it's been found that the constant movement of the bed can be distracting. The water free flows beneath your bodies, making it difficult to focus just on the other person involved.
It may not be the most comfortable option. For many, an essential part of the progression of a sexual encounter is the time after it happens. Many couples enjoy cuddling after sex and even just falling asleep immediately after.
For those who do so, it's important to note that some users of waterbeds eventually experience back and neck problems due to a lack of support for the bones in the spine. After you have some fun, you will most likely want to get rid of it and buy a new one.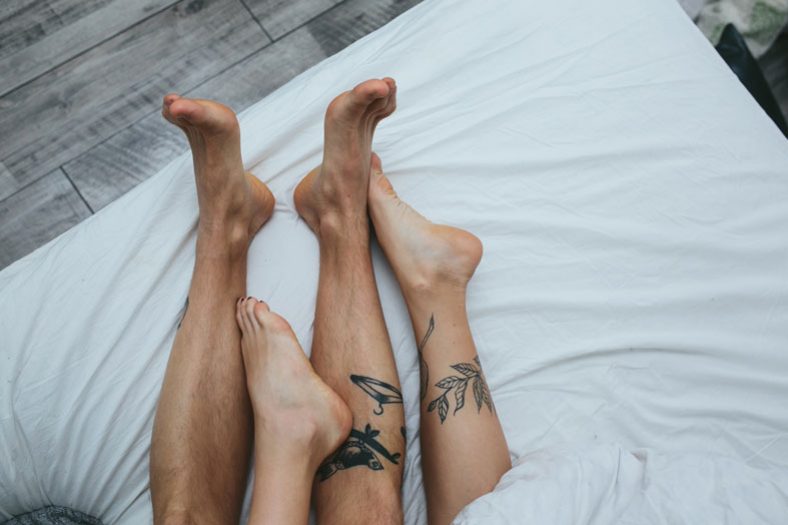 Final Thoughts
---
It's easy to comprehend that the most important thing to consider during sex is not what mattress you choose.
Ultimately, if you're with the right partner, you can have a good time virtually anywhere you deem fit.
Don't get too bogged down trying to figure out whether sex on a water bed is good or not. If you feel confident in yourself and your partner, you're bound to enjoy the experience.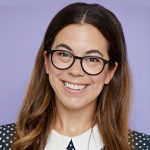 Jill Zwarensteyn is the editor for Sleep Advisor and a certified sleep science coach. She is enthusiastic about providing helpful and engaging information on all things sleep and wellness.
Based in Los Angeles, she is an experienced writer and journalist who enjoys spending her free time at the beach, hiking, reading, or exploring new places around town.
She's also an avid traveler who has a personal goal of being able to successfully sleep on an airplane someday.