You might know and love the Purple mattress, but did you know about their new weighted blanket? This company is known for the innovative technology they use in their products, and this one is no different.
These blankets are ideal for those who want to utilize deep touch pressure therapy (DTP) in a practical, easy way to improve sleep and reduce anxiety. This Purple weighted blanket overview looks closely at the special features this product has to offer and who might like it. If you're in a hurry you can see our final thoughts.
Get One Today: Check Pricing & Availability Here
You will love Purple if you:
Want a dual-sided option – Use it all year round; one side is to keep you cozy during the winter and the other stays cool throughout the summer.
Like a heavier feel – This product is on the heavy side for weighted blankets, so those who like some extra weight or are on the bigger side should appreciate that.
Want a removable cover – Spills are inevitable, and tossing the cover into your washer and dryer is much easier than spot cleaning.
You might not like Purple if you:
Want size options – Purple only comes in one size (Queen/King), so those who want a smaller choice should check out some other brands.
Video Review
How it Works
If you're one of the many that struggle to sleep at night, using a weighted blanket might help. Using deep pressure stimulation, the compression actually can help you relax and feel secure because the pressure can release serotonin, what some call the "happy" hormone. Weighted blankets are often recommended for those with certain mental health problems, including anxiety, insomnia, ADHD, and even restless leg syndrome.
For them to work properly, look for blankets that are between 5 and 10 percent of your body weight. If you are a hot sleeper, products that have cooling fabrics will be appealing, especially because the weight can get heavy and hot.
Construction (Materials & Quality)
Expect this blanket to be delivered to your door with free delivery. Filled with environmentally friendly glass beads and polyester fiber, the insides should be evenly distributed so that every part of the product weighs the samet.
The neutral gray cover is removable and dual-sided with one fuzzy side and the other soft but cool. It comes in only one size—a Queen/King—so it should fit most beds and be large enough to share with a partner, your kids, or even a pet!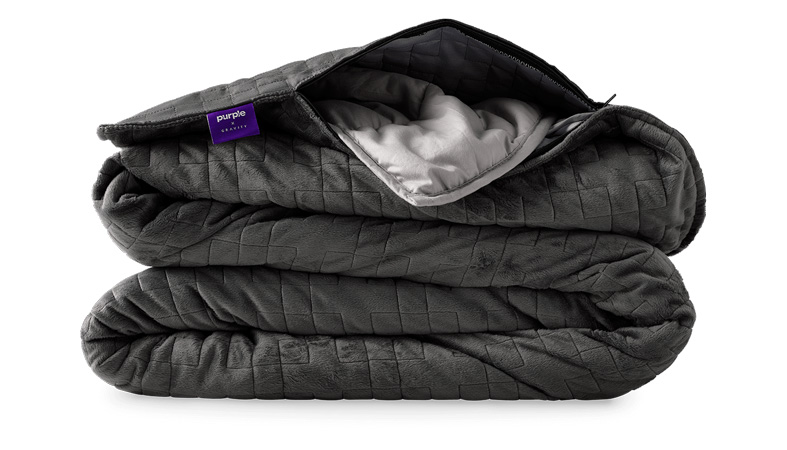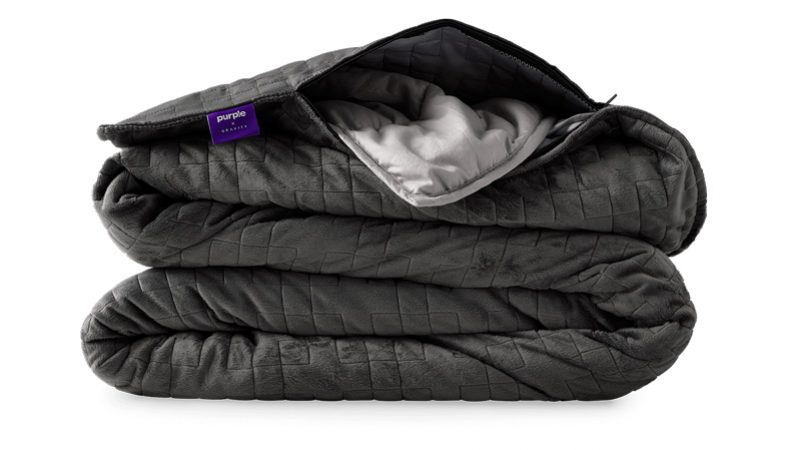 Feel (Support & Feel)
You might imagine that a heavy blanket will be stuffy and uncomfortably warm in the summer, but Purple is designed with a dual-sided cover. While one side is covered in plush, Minky fabric that stays warm during the cold months, the flip side uses cooling, moisture-wicking material. The entire blanket is hypoallergenic, so allergy-prone individuals shouldn't have to worry.
Purple is heavier than the average weighted blanket—heavier folks will appreciate the extra poundage, as it should fit within the 5 to 10 percent ratio that is recommended. The weight is essential to grasp all of the benefits of deep pressure touch therapy, which is ideal for its tendency to calm sleepers.
Noise
Any noise can get in the way of a good night's rest, so you don't want a noisy blanket that can make it harder to sleep as you move around. Other brands use sand, steel, or plastic beads that can be noisier, but Purple's glass beads stay quieter than most and resist clumping. Although you might hear some movement, many sleepers will not be bothered and should sleep peacefully.
Other Considerations
Trial Period – Try out this product for 30 days and return it for a full refund (minus return shipping) if it doesn't work for you.
Shipping – Free shipping to the continental United States. Delivery to Canada, Alaska, and Hawaii is available for an extra fee.
Machine Washable – Throw the cover in the washer for easy cleanup. Tumble dry on low.
Conclusion
---
If you are in the market for a weighted blanket, Purple might be a great place to start, especially if you are on the heavier side because of the extra weight in the fill. The dual-sided, removable cover is machine washable for easy cleaning, and you should be comfortable using it all year long.
Eco-friendly glass bead filling makes this blanket a great choice for those who want a quieter option that is resistant to clumping. While Purple is on the more expensive side, the extra filling and quality materials should help it last for years to come.
For More Information Check Purple Weighted Blanket on purple.com
Sources and References:
Anxiety and stress weighing heavily at night? A new blanket might help – health.harvard.edu
Positive effects of a weighted blanket on insomnia – researchgate.net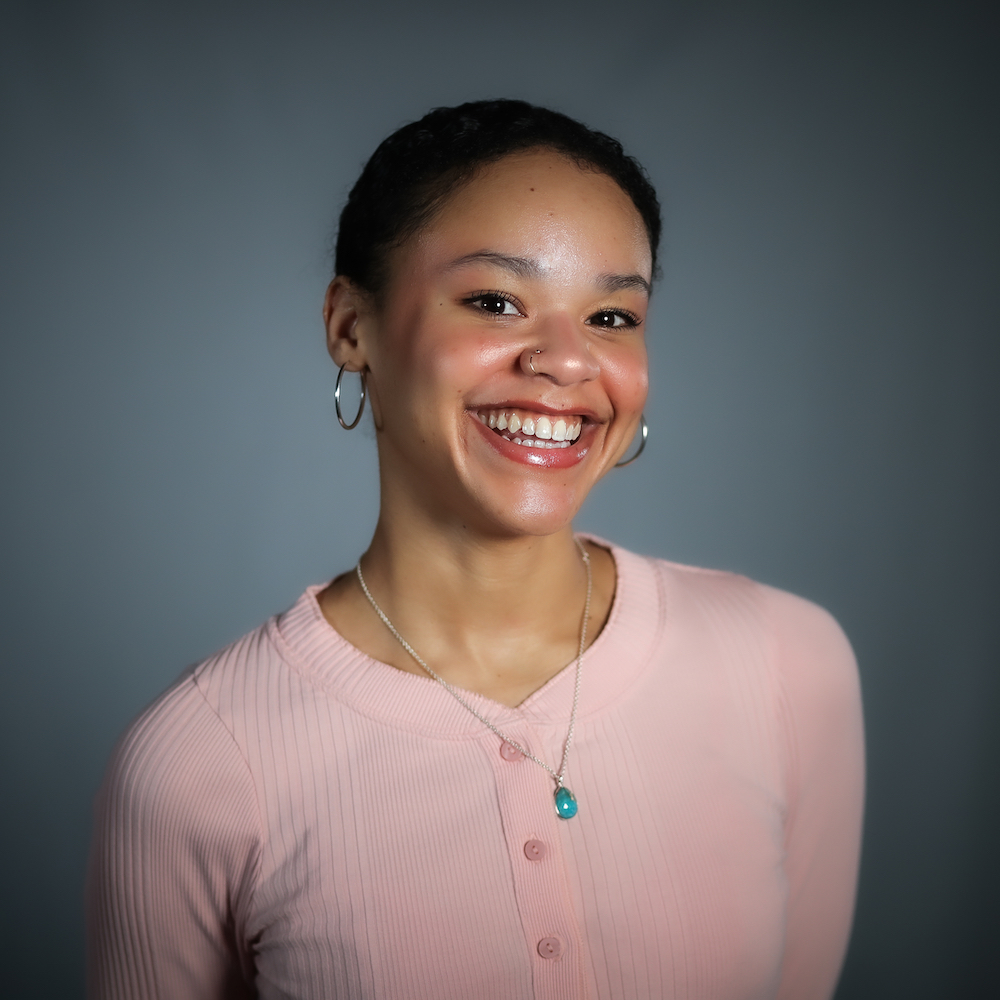 Loren Bullock
Lead Product Tester
About Author
Loren is the Lead Reviewer at Sleep Advisor. She has prioritized sleeping for as long as she can remember, rarely deviating from seven to nine hours each night.
Education & Credentials

Certified Sleep Science Coach