Disclaimer - Nothing on this website is intended to be a substitute for professional medical advice, diagnosis, or treatment...
Read More Here
.
Philips Respironics has recently voluntarily recalled multiple models of CPAP machines, including BiPAP machines and ventilators due to newly discovered health risks. This development leaves many individuals who struggle with breathing and sleep apnea who use these products worried about the safety of these devices.
Those wondering how to treat their conditions with safer products or what to do next should find some answers below. We'll go over why the Philips machines are being recalled, which models have potential health risks, and how to find a safe CPAP machine to use.
What are the Health Risks of the Philips CPAP Machines?
Philips uses PE-PUR foam in many CPAP machines, BiPAP devices, and ventilators to reduce sound and vibration. However, the company has recalled thousands of products after discovering the polyester-based polyurethane sound abatement foam can break down and potentially enter the device's airway. When this happens, chemicals or debris from the foam may be inhaled or swallowed, causing a health risk.[1]
On June 30th, 2021, safety communication was released by the FDA about particular Philips Respironics CPAP machines, BiPAP machines, and ventilators regarding the safety concerns due to the PE-PUR foam.
According to the FDA, Philips Respironics is working on a proposed plan to correct the defective products. The FDA will also be working with the company to ensure proper evidence is shown to guarantee future safety and effectiveness.
Why Is PE-PUR Foam Dangerous?
PE-PUR foam from the machines could potentially break down and enter the device's airway, blocking a user's throat and affecting breathing. Additionally, black debris from the foam or chemicals could break free and become ingested by the user, resulting in choking.
Advice for Caregivers & Patients Using an Affected Recalled Device
The FDA doesn't necessarily recommend ceasing using an affected device if there is no other immediate alternative, because the treatment may still outweigh the risks of not using one at all. The FDA advises patients to speak to their health care provider to discuss an appropriate plan of action.
Courses of action may include:
Alternative treatment for sleep apnea like therapy or oral appliances
Stopping use of the device
Continuing use of the device if the benefits outweigh the risks
Beginning long term therapy for sleep apnea (losing weight, avoiding alcohol, and more)
Using an alternative approved device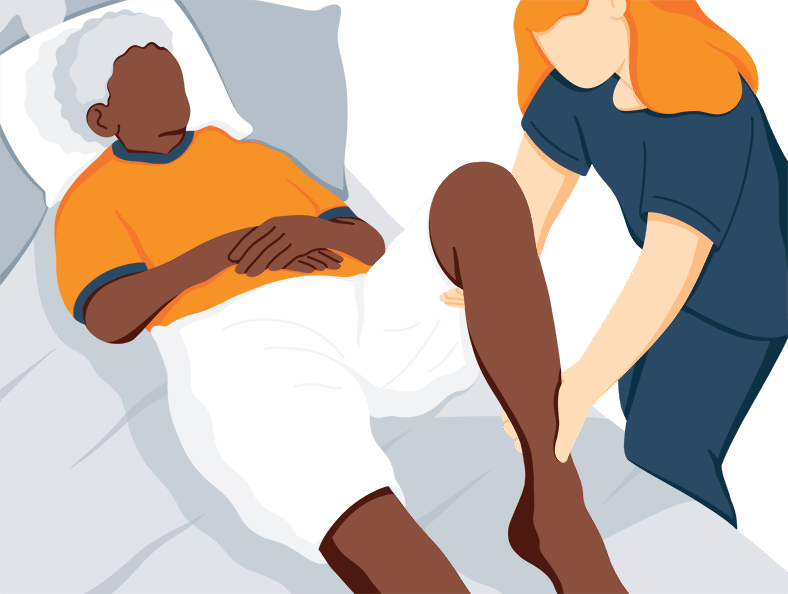 Which Models are Being Recalled?
CPAP and BiPAP Devices:
Continuous Ventilator, Minimum Ventilatory Support, Facility Use Model:
E30 (Emergency Use Authorization)
Continuous Ventilator, Non-life Supporting Models:
DreamStation ASV
DreamStation ST, AVAPS
SystemOne ASV4
C Series ASV, S/T, AVAPS
OmniLab Advanced+
Non-continuous Ventilator Models:
SystemOne (Q series)
DreamStation CPAP, Auto CPAP, BiPAP
DreamStation Go CPAP, APAP
Dorma 400, 500 CPAP
REMstar SE Auto CPAP
Ventilators
Continuous Ventilator Models:
Trilogy 100 Ventilator
Trilogy 200 Ventilator
Garbin Plus, Aeris, LifeVent Ventilator
Continuous Ventilator, Minimum Ventilatory Support, Facility Use Models:
A-Series BiPAP Hybrid A30
A-Series BiPAP V30 Auto Ventilator
Continuous Ventilator, Non-life Supporting Models:
A-Series BiPAP A40 (not marketed in the US)
A-Series BiPAP A30 (not marketed in the US)
What if I Don't Know My Model Type?
Uncertainty of your model can be resolved through the Philips Respironics website. The company provides an online tool that allows patients to search for their device model by the serial number located on the bottom of the machines.
According to Philips Respironics, they take nothing more seriously than providing patients with safe, quality products and will work tirelessly towards resolution.
You can find your device's serial number by turning the machine over and looking to the bottom left corner. The serial number will begin with a J, P, or C. Be careful not to confuse the serial number with the number associated with the humidifier on the right, which begins with an H.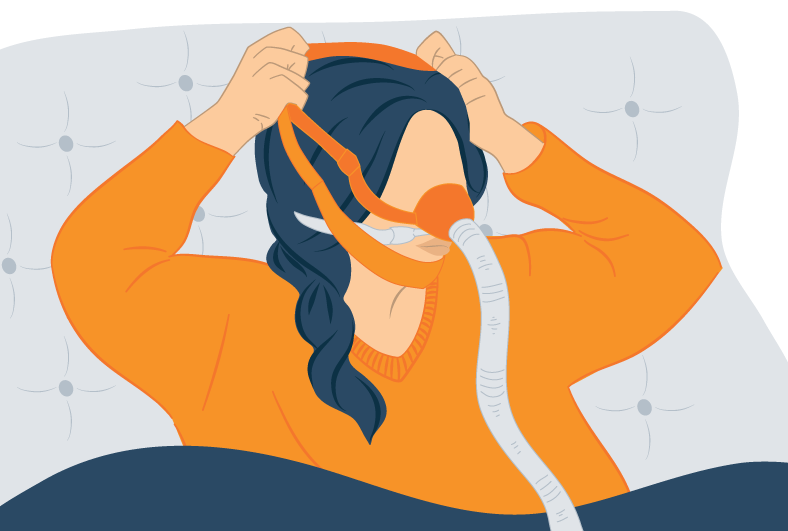 Is Philips Offering Replacement?
Philips Respironics is notifying patients using the affected machines that a replacement will be made. Affected devices will either be replaced entirely with a new or refurbished product that utilizes new, safe material; or, the sound abatement foam in existing affected devices will be replaced to ensure future safety.
Philips is also reminding customers to check the age of their devices, as renewal is recommended after five years of use.
Which CPAP Machines are Safe?
Due to the extensive list of affected Philips Respironics CPAP, BiPAP, and ventilation devices, we currently recommend approved ResMed devices. ResMed CPAP, BiPAP, and ventilation machines are highly regarded and can be found online, occasionally at discounted prices.
Need help? Check out our full guide to the best CPAP machines here.
FAQs
Can I dispose of or donate a device?
You can recycle CPAP devices, so if that's an option you'd like to pursue, we encourage that route. Each recycling center in the US varies, so calling ahead to see if they will accept it is a good idea. However, they can also be donated; CPAP machines can be costly for some families, so donating is a wonderful option and may seriously impact a person's life.
Numerous places will happily accept CPAP devices, and the donation is often eligible for a tax letter when the value is recorded, depending on the organization.
A few organizations that accept used CPAP machines are:
The American Sleep Association
Advocates for World Health
Durable Medical Equipment Aid Society
Breathe California of the Bay Area
The Reggie White Sleep Disorders and Research Foundation
Many churches, homeless shelters, and food pantries will appreciate these devices, if you prefer to donate locally.[2] However, if your device is not in working condition, they can be disposed of as well.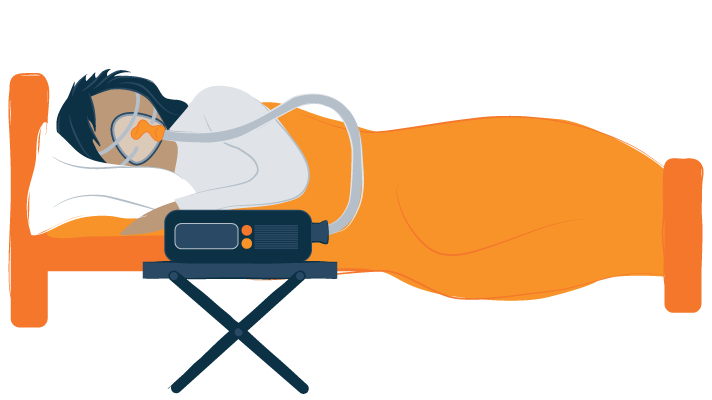 When a medical device is recalled, what is the FDA's role?
When a company learns that a medical product is not in compliance with FDA regulations, it must propose a removal or correction, depending on the circumstances. A recall happens when a medical device is a risk to one's health and/or defective.
Recalls don't necessarily indicate that a product is a health hazard or that use of the product must cease. Sometimes a recall merely means a device needs to be adjusted, fixed, or checked. For example, when a person has an artificial hip replacement, doctors would discuss the best course of action with their patients, which often does not include explanting an artificial hip.
Recalls scenarios that don't imply health risks may include:
Device repair
Setting adjustment
Notifying patients of potential issues
Monitoring health issues in patients[3]
Sources and References:
[1] "Philips Respironics CPAP, BIPAP, and Ventilator Recall: Faqs", U.S. Food and Drug Administration, FDA
[2] "How to Sell, Recycle and Dispose of Your OLD Cpap Machine", My Transcend, April 23, 2021
[3] "What Is a Medical Device Recall?", U.S. Food and Drug Administration, FDA
Rachael is a content writer for Sleep Advisor who loves combining her enthusiasm for writing and wellness. She's had a passion for writing since she was a kid when she wrote awful poetry. She's honed her craft quite a bit since then and considers herself a lucky duck to get paid to do what she loves.
Embracing the remote work life, she occasionally takes her work on the road and lives out her travel writer pipe dream.
In her free time, she attempts to meditate regularly, rides her bike to Trader Joe's, and enjoys trying every type of food that she can get her hands on.