10 Top Toddler Travel Bed Reviews
Hiccapop –
Ideal Quality
HIGHLIGHTS:
Inflatable bed with bumpers
Plush removable mattress
Electric pump included
Travel bag included
The Hiccapop Inflatable Toddler Travel Bed has unmatched quality and durability, designed with the modern family in mind. With inlay-enforced™ vinyl that is 40% thicker than similar models, the Hiccapop was created to resist punctures and leaks.
The velvety-smooth mattress is removable and fits all standard crib sheets (although it is comfortable enough that a blanket on top may be all you need). The extra-large, built-in bumpers are 2″ taller and longer than most others and offer extra peace of mind for parents.
The Hiccapop comes with a powerful electric pump and was designed to inflate in just 30 seconds for a fast and easy set-up.
The quick-release valve is meant to make deflating simple, so you can be packed and ready to go in no time. The extra-large storage bag should allow you to take this airbed virtually anywhere.
Safety is a big concern for many families. This model exceeds all federal standards for child safety, according to the manufacturer. The vinyl is BPA, lead, and phthalate-free, and is made with no harsh chemicals.
With a 310 lb weight capacity that is greater than most others, this inflatable choice may last you longer so you can keep using it as your toddler grows.
Butterfly Craze –
Best Alternative
HIGHLIGHTS:
Pillow bed / Nap mat
Plush and comfortable
Machine washable fabric
Easy to store away
For an easy solution for travel, school, or nights when scary monsters send your little ones running for safety, this Butterfly Craze Kids Floor Pillow Cover may come in handy. Simply use extra pillows you already have in your house for stuffing into the 5 zipper compartments, and your comfy bed will be ready to use!
The Butterfly Crave comes in many fun and kid-friendly prints and makes a great nap-mat for school, sleepovers, or visits to Grandma's house. This bed comes in two convenient sizes, making it suitable for children, teens, or even adults.
The smaller lounger fits 5 standard pillows and measures 26″ W X 75″ L. The larger lounger fits 5 king-sized pillows and measures 32″ W X 75″ L.
If you are looking for an alternative to bean bag chairs or floor pillows, this may make a great spot for lounging. Pillow forts and other fun activities could take on a whole new dimension with this foldable and portable design.
This product makes a great solution for schools, daycares, or slumber parties! The soft, plush fabric is machine washable for easy care. This cover can be packed into just about any suitcase, so you can travel with it anywhere and just add pillows at your destination!
Eltow Inflatable Toddler Air Mattress –
Best Safety
HIGHLIGHTS:
Inflatable bed with protective bumpers
Puncture-resistant layer
Leak-proof valve
Pump and travel bag included
BPA and Phthalate-free
Your toddler will be ready to hit the road with this inflatable air mattress from Eltow that should give them a restful night's sleep while also keeping them safe and sound.
This bed's design, which features protective bumpers on the side, should help relieve any concerns you may have about your little one rolling off the mattress during the night. Plus, the health-conscious construction includes a BPA & Phthalate-free product, further assuring the safety and well-being of your child.
What stands out?
For families who plan to use this bed outdoors, you'll be pleased to know that this bed comes with a leak-proof valve and puncture-resistant layer, which means you won't have to worry about your kid's bed deflating during the trip.

Additionally, a pump and convenient travel bag are included with your purchase. The travel bag, in particular, should make transporting your toddler's travel bed much easier.
Intex –
Best Comfort
HIGHLIGHTS:
Inflatable bed with bumpers
Manual pump included
Plush removable mattress
Travel bag included
The Intex Travel Bed was designed to be a comfortable, convenient, and versatile option for families with small children. This durable travel product may make a great solution for camping trips, sleepovers, naps, or wherever life may take you!
Weighing in at under 10 lbs, this lightweight bed could be easily packed into the included carrying bag for travel by car or plane.
The inner airbed can be conveniently separated from the frame to create an additional sleeping space if you are traveling with multiple children.
For younger toddlers or preschoolers, the frame should provide safety and stability to ensure little ones won't roll out of bed. This travel option was designed for kids aged 3-6 or those up to 48 inches tall.
Having a separate mattress can make tucking in standard crib-sized sheets much easier. This model includes a high-output hand pump for quick and easy inflation and deflation. When inflated, the Intex frame measures 66″ X 42″ X 10″ and the inner mattress measures 28″ x 52″ x 4″.
The kid-friendly light aqua color and enclosed design should make this an inviting space for little ones on-the-go. Having a familiar, cozy spot can help kids to feel safe and secure so everyone can get the sleep they need.
The Shrunks –
Best Noise Reduction
HIGHLIGHTS:
Inflatable bed with guard rails
Soft flocking and sheet tuck feature
Included pump
Nothing is worse than the squeaky sounds of a toddler, tossing and turning on a noisy blow-up mattress. The Shrunks Toddler Traveler Bed features soft flocking on the top, designed to eliminate night time squeaks. This award-winning model has been a favorite choice by many families for over ten years.
This mattress is safe from phthalates, lead, and BPA. A repair kit is conveniently included so you can easily patch up any small holes or leaks.
The comfortable mattress is built into this model and has a signature tuck-in feature so you can easily keep any standard crib-size sheets from moving around.
This portable air-mattress has built-in security rails, designed to prevent your little one from falling out of bed so they can feel confident and safe. The low to the ground design should allow young children to easily climb in and out.
A compact yet powerful Jetaire electric pump is included and was designed to inflate this mattress in under 30 seconds. The Shrunks may be a convenient, portable option for travel, sleepovers, or kids who are just transitioning out of their crib.
Regalo –
Best Lightweight
HIGHLIGHTS:
Foldable cot design
Steel frame
Sleep surface made with waterproof nylon canvas
Includes Fitted Sheet
The Regalo My Cot Portable Toddler Bed is made with a durable, all-steel frame that is lightweight and can hold up to 74 lbs. This bed weighs just over 6 lbs and can easily fold up for travel or storage.
The sturdy nylon material is waterproof and easy to wash. This cot can be covered with the included fitted sheet for added comfort.
The product is meant for children ages 2-5 or up to 48 inches long. It was designed to be easily set up in seconds with one fluid motion, making it a quick and easy option for parents.
This cot was created for portability and could be a great option for naps, travel, camping, or sleepovers. You may even use it for extra seating space at a sports event or take it to the beach!
For little ones who like to roll around, The Regalo My Cot has a generous sleeping space that measures 48" x 24" x 9". When folded down, this cot measures 9" x 8" x 24" and can be easily packed into the carry case for storage or travel. If you are looking to keep luggage weight down, this may be a great option to consider.
Leachco –
Most Convenient
HIGHLIGHTS:
Polyurethane Foam bed with bumpers and headrest
Machine washable cover
Folds into included storage bag
Made in US
The Leachco Bump ZZZ Travel Bed may make a convenient option for families with children ages 3 and up. This spacious and lightweight model is designed to be ready to use, with no need for inflation or any extra equipment. It can also be conveniently folded into the included travel bag for a great fold and go option.
This model features a comfortable foam padded interior with cushioned outer bumpers for comfort and safety. Customers can use the BumpZZZ fully extended as a portable bed, or fold it over to make a convenient lounging spot. This spacious product could also make a great play space for little ones while traveling or at home.
Both the center foam pad and the outer bumper pads can be removed for easy washing. This versatile bed was made in the USA and measures 58" x 39" x 7" when fully assembled. The BumpZZZ packs into a compact travel bag with handles, so you can use it as your carry-on luggage item or take it anywhere you need to go.
If you are looking for a travel option for napping, lounging, reading, playing, or just a comfy spot for your little one to land, the BumpZZZ is a convenient and lightweight option that you don't have to worry about inflating.
USHMA –
Best All-Around
HIGHLIGHTS:
Two pricing options, with or without air pump
Comes with two color options
Bumper rails
Pillow included
BPA, phthalate, and lead-free
USHMA's inflatable bed is our pick for the best all-around travel bed for toddlers. Depending on your budget, you can choose to purchase this item with or without a foot-operated air pump for a difference of six dollars – though both price points are very budget-friendly.
Each bed comes with two color choices for your toddler; they can opt to sleep on either the blue or gray side, both of which feature a comfortable fabric cover. A pillow is also included and can be flipped to either the blue or gray side as well.
A child's safety is always important, especially when they are away from their regular bed, and this product is conveniently designed to include bumper rails on each side to help your child feel secure throughout the night. You should also feel comfortable knowing that this bed is free of chemicals BPA, phthalate, and lead.
Baby Seater –
Best Budget
HIGHLIGHTS:
Inflatable bed with bumpers
Plush removable mattress
Electric pump included
Pillow included
Travel bag included
Whether your tot is spending the night at grandma's house or joining you on a long road trip, the Baby Seater inflatable toddler bed is a great value for the price. The bed comes with its own pillow, carrying case, and patch repair kit, should your toddler get a little too rambunctious.
Made with reinforced vinyl to be tear-resistant, the bed should be able to withstand up to 310 pounds of pressure and be easy to move around on. With a high-powered air pump, this bed should inflate in less than a minute, so when those eyelids start to droop, your little one should be off to dreamland in no time.
This two-piece design should make it simple to create a home away from home without too much effort as it allows you to tuck the sheets and blankets into the mattress portion. This creates a cocoon effect and could help your baby to drift off easier and stay warmer throughout the night.
AeroBed –
Best Heavy-Duty
HIGHLIGHTS:
Inflatable bed with bumpers
Washable mattress pad included
Included hand-held AC pump
The AeroBed Air Mattress is meant for kids ages four and older. It was designed to support weights up to 300 lbs and features a spacious 50 x 25-inch sleep surface in case your little one wants you to lay with them until they fall asleep. The 4-inch high safety cushions surrounding the mattress were created to prevent children from accidentally rolling off of the bed.
This mattress was created with heavy-duty PVC material with welded seams for added stability, durability and long-lasting use. The horizontal channel construction was designed to prevent sagging and provide extra support for your child.
The thick fitted mattress pad is washable and features a cute, kid-friendly design with moons and stars.
This blow-up mattress is designed to be quick and easy to use, inflating in under one minute using the included hand-held AC pump. When you are ready to put your mattress away, it deflates in less than 15 seconds and can be conveniently stored in the matching travel bag. The AeroBed is a cozy and portable option that can be used for traveling, sleepovers, or a safe space close to Mom and Dad.
How To Choose The Best Toddler Travel Bed In The Market
Kid's Weight
Some options are meant for younger children who weigh less, so be sure to check the weight restrictions.
Bed Weight
If you are looking for a sleeping space for use at home or the occasional road trip, weight probably will not be an issue. However, if you will be traveling, especially by air, it may be important to look for a lighter-weight option. Some designs are incredibly light and could even be packed in carry-on luggage.
Comfort Level
If this is a bed your toddler will be using frequently, choosing a comfortable sleeping spot may be very important. Sturdier designs may be more durable, but inflatable choices tend to offer more in the way of comfort. If you are unsure, read some reviews to see what other parents have said before purchasing.
Includes A Carrier Bag?
While not essential, a carrying bag can make traveling much easier.
Bed Size
Toddler beds come in a variety of shapes and sizes, which may be an important factor if you have a taller child.
Portability
Some designs can fold up easily into a carrying bag for ease of transportation. Other factors like a pump for inflation may take up additional space.
What Is A Toddler Travel Bed?
A toddler travel bed is a kid-sized, portable bed for families who like to travel or need an in-between option for children who have outgrown their cribs. They are usually designed to be lightweight and easily transportable for travel by car or airplane. There are many different styles to choose from including cots, foldable options, and inflatable air mattresses.
Traveling with younger children can be more challenging since toddlers love routine. Many are accustomed to sleeping in their own space at home and may find it difficult to transition into an unfamiliar setting. Having a comfortable space of their own to play or sleep in may help to ease some of their fears and ensure that everyone gets a good night's sleep.
Many toddlers are still learning how to sleep in a "big kid" bed. Choosing a design with built-in security rails may provide reassurance for parents who are worried about their little ones falling out of bed.
Different Types of Toddler Travel Beds
Air Mattress/Inflatable
Inflatable air mattresses offer a compact option that can easily be transported or stored. Most air mattresses come with a separate pump for easy inflation, but for those options that do not include a pump, they can easily be purchased separately. Air mattresses are easy to inflate or deflate, taking on their full shape in under 30 seconds in many cases.
While many options have a soft flocked surface for sleeping on, your little one may prefer to have separate sheets on top as these mattresses can have a slight plastic odor. Air mattresses are also more prone to tears and leaks, but many come with a repair kit so you can easily fix them.
Many toddler designs include built-in bumpers so you shouldn't have to worry about your little one falling out of bed. Some also have a "tuck-in" feature or a separate frame so you can keep their sheets from moving around. Toddler mattresses typically fit standard or twin sized-sheets which you may already have at home.
Ready Bed
A ready bed is a convenient option for toddlers that comes with a built-in sleeping bag so there is no need for extra bedding. For families who travel a lot or need a ready-to-go sleeping space for their toddler, these portable all-in-one designs give parents one less thing to pack.
Some require inflation and simply need to be unfolded. Many of these ready models come in fun, kid-friendly prints featuring their favorite television characters. For convenience and an all-inclusive option, ready beds may be a good choice.
Folding
Folding toddler beds are typically a "cot" design that can be folded up quickly for storage or travel. Most feature a canvas top with steel legs, similar to the popular stadium or camping chairs. These sit higher up off of the ground, so they may be a better option for camping, sleeping outdoors, or even a trip to the beach.
Many schools and daycares use sleep cots for naps or rest-time since they can easily be stacked or stored. Most folding cots do not have side rails, so they are better suited for older children or those who aren't prone to falling out of bed.
Folding cots also make a convenient option for travel since they are very lightweight and can be easily packed into luggage. They also offer versatility because you can use them as extra seating space for little ones outdoors or around the house.
Why You Need To Have a Toddler Travel Bed
Toddlers are in a unique "transition" time in their lives, just moving out of the baby stage and into a phase of discovery. As they switch from a crib to a "big kid" bed, many toddlers prefer to have a more enclosed space similar to what they've been used to. Traveling with little ones can be challenging, so having a familiar space of their own may help young children to feel safe and secure.
Child Travel Bed vs. Travel Crib vs. Pack N Play
As you begin researching the best portable sleeping options for your toddler, you may find all of the different terms confusing. While travel beds, travel cribs, and pack-n-plays can all be used as sleeping spaces for little ones, there are unique considerations that you may want to keep in mind before deciding which is the best choice for your family.
Typically, travel beds are designed for toddlers and children who have already outgrown their cribs. They come in various options such as foldable, "cot" style, inflatable, and ready-beds.
Some may include built-in bumpers for younger children, and others include unique features such as bedding and carrying cases. Different sizes are meant to accommodate younger guests with a crib-size mattress, while others feature twin-size or double mattresses for older children.
Travel cribs are designed for little ones aged two and under, although some come in bigger sizes meant for toddlers. While travel cribs are the best choice for babies, you may want to consider a travel bassinet for infants under four months of age. There are different styles of portable cribs including pop-up types or ready-to-use cribs.
Another style of a portable crib is a co-sleeper that is meant to be used in-between parents in bed. While co-sleepers can only accommodate younger babies up to a certain age or weight, they allow parents to keep their tiny child close and are a good option for places with limited floor space. Co-sleepers are very light-weight and are usually easy to pack and travel with.
A pack-n-play is a foldable playpen or play yard that can easily be packed up for storage or to take on-the-go. While pack-n-plays are a lot bulkier and tend to weigh more than travel beds, they are a convenient option for little ones since they offer a safe place for both sleep and play. Many also include removable bassinets and/or change-tables for an all-in-one option for traveling with babies.
Many families with young children have a pack-n-play in their home for their little ones to nap or play in. These are also a popular choice for storing at Grandma's house for overnight visits and sleepovers.
While they are a convenient option, they are generally too heavy to take on longer trips since they do not fit into luggage and are too big to use as a carry-on. Deciding which option is best for you will depend on the age of your child and your needs.
Frequently Asked Questions about Toddler Travel Beds
What is the age range for toddler beds?
Depending on your child's age, weight, and development, they made be ready to transition out of their crib between the ages of one and a half and two. While some parents choose to keep their toddlers in a crib until as late as age three, many children have learned how to climb over the sides of the crib by this time, possibly putting them in danger.
Toddler beds all have different age ranges depending on their design, but most are generally meant for children aged two through five. Some toddler options may extend up to age six or seven, but be sure to check the recommendations first.
Are they really safe?
Safety is a big concern for parents, especially for those with toddlers who love to climb. The benefit of most toddler beds is that they don't have sides like cribs do so they can easily get up and move. Toddlers are also more prone to rolling out of bed, so many designs feature built-in sides or bumper pads to keep little ones secure.
When considering various options for your child, look for manufacturers that verify they have met American Safety Standards. Many also offer foams that contain safe levels of chemicals such as BPA, phthalates, and lead.
Conclusion
Toddlers are special, and their sleeping space should be special too! Finding a safe and secure option is a big concern for parents, and thankfully there are many varieties to choose from.
Portability, weight, and convenience are all important factors to consider for families looking for the perfect toddler bed for traveling.
Traveling with kids may require more planning to accommodate their unique needs, so having a bed you can take with you may make a world of difference while you travel the globe. Having a familiar spot to lay their head should help your little one to get the rest they need so you can too!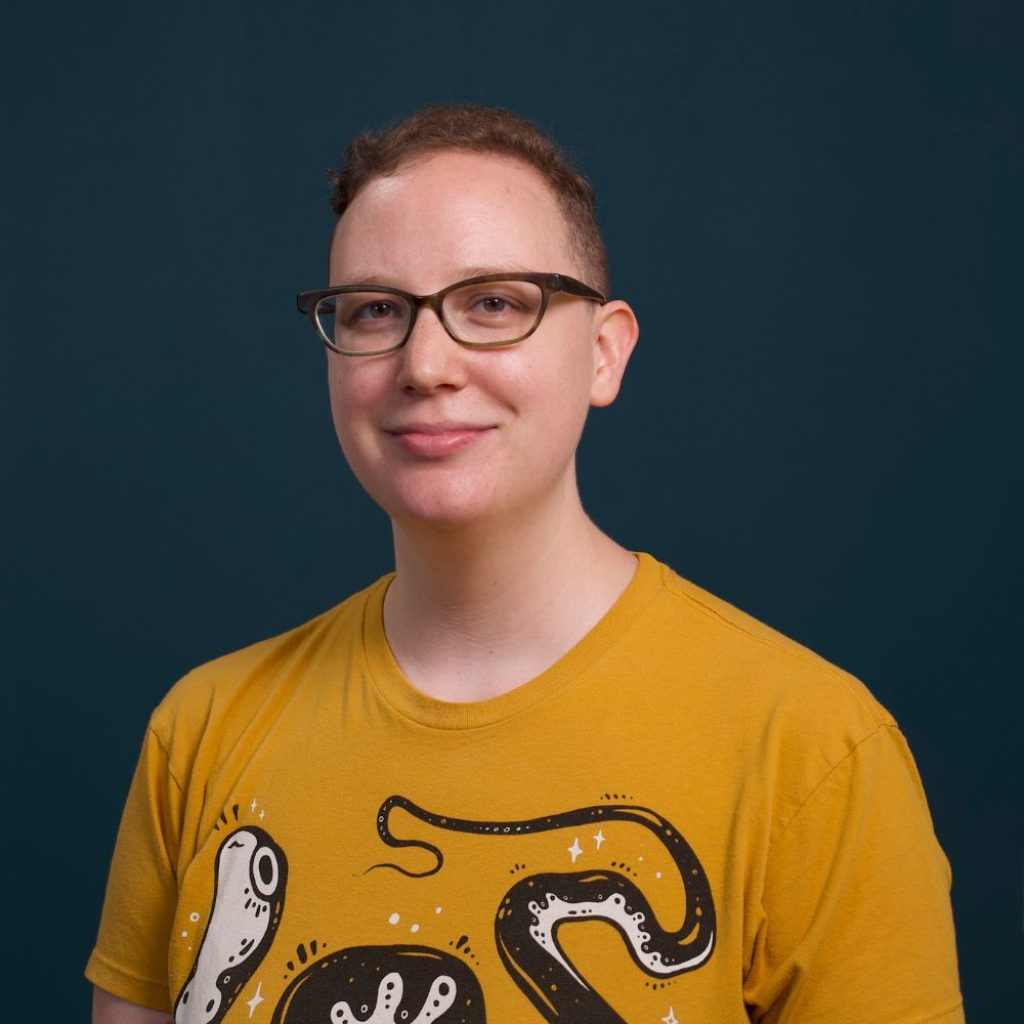 Melanie Kassel
Performance Editor
About Author
As Sleep Advisor's Performance Editor, Melanie writes and edits content throughout the site to ensure it's accurate, engaging, and up-to-date.