If you've ever popped out of bed in the morning to walk your dog or grab coffee but need to quickly change out of your pajamas, you may understand the value of presentable sleepwear. Additionally, wearing something comfortable to bed that won't leave you tangled up or cold in the night is crucial for quality sleep.
So if you're looking for some insulation in colder months or just a way to sleep more comfortably, we've done the research on the highest-rated men's pajamas to let you know which are worth your time and money.
9 Top-Rated Men's Pajamas Reviewed
CYZ –
Best 100% Cotton Flannel Pants
HIGHLIGHTS:
100% cotton flannel
5 size options
Multiple color & design options
Adjustable fit
These breathable cotton flannel pajamas should not only keep you warm in cooler months but should also keep you from overheating and sweating under all those blankets. With a classic design in a variety of colors and patterns, these bottoms should work for most seasons and could even be great for holiday pajamas. As these are meant to fit loosely, they shouldn't be over-restrictive or interfere with your sleep.
With a snug elastic waist and a drawstring, you shouldn't have to worry about them sliding down. Because they're versatile, these could be a great option for both sleeping and lounging around on a weekend. Reviewers love that these pants are made with quality material, unlike thinner, cheap material you may see in faux-flannel products.
With a single-button fly for convenience and a variety of sizes, these pants were designed for comfort and relaxation at a lower than average price. Moms especially love that they are spacious enough to allow some room to grow for teens.
Fruit of the Loom –
Best Big & Tall Pants
HIGHLIGHTS:
60% Cotton, 40% Polyester
15 size options
Multiple color & design options
Adjustable fit
1-pack or 2-pack options available
Finding pants of any type can be a struggle for big and tall shoppers, and when it comes to pajamas that are rarely seen outside the house, some companies don't even try to be accommodating. That's why we love Fruit of the Loom's option made to fit most bigger body types with a variety of size options you may struggle to find elsewhere.
Made from a cotton and polyester blend, these bottoms should be both soft and lightweight with five color options to suit your taste. With a drawstring enclosure and an elastic waist, there should be room to grow and space to cinch down if needed. Reviewers love that the cotton breathes well so these pants don't feel too hot in warm weather and that the solid color makes them look less like pajamas when you're getting the mail or taking the garbage out.
With convenient pockets and a soft feel, these pajama bottoms could also be classified as loungewear, seeming inconspicuous even during the daytime.
CYZ Sleep Short –
Best Loungewear
HIGHLIGHTS:
100% Cotton or Cotton & Viscose blend
15 size options
Multiple color options
Adjustable fit
1-pack or 2-pack options available
Whether you have a roommate, partner, or just lots of windows, it's not always feasible to lounge around in your underwear. For those who like to be comfy without overheating, we recommend the CYZ Sleep Short. Made from a breathable cotton and viscose blend, these shorts should be soft, easy to clean, and unrestrictive with the added benefit of being in style.
With an elastic band and tie drawstring, the size should be simple to customize and easy to wear with convenient pockets for your phone or wallet if you like to be comfortable on the go. With lots of sizes and colors to choose from at a reasonable price, these are a customer favorite. Reviewers say the cotton is great for warmer climates as it is breathable, and with a grippy waistband, they should stay up well without cutting into your skin.
One of the best features of these shorts is that they don't necessarily look like pajamas, so if you need to quickly run to the store or answer the door, you shouldn't need to change.
CYZ Jersey Knit –
Best "Super Soft" Option
HIGHLIGHTS:
60% Cotton and 40% Polyester
5 size options
Multiple color options
Adjustable fit
These jersey knit cotton-poly pajamas are so soft and comfortable that CYZ sells them in a two-pack for those who just can't get enough and need a backup pair. Available in a variety of sizes and colors, these sweats should be easy to match, and you could even wear them out to the store or the mailbox without looking sloppy.
Reviewers say these pants hold up remarkably well even in the dryer and tend to shrink less than other materials while retaining their softness. These pants should be great for staying warm in cooler climates and with deep convenient pockets and a single-button fly, these could be used for sleep or just a lazy Saturday afternoon. Reviewers say the inseam should be great for taller sleepers in the larger sizes, but if you prefer to buy short, you may consider sizing down; there should still be plenty of room in the leg.
For such a reasonable price, we'd recommend these bottoms as the go-to lounge pant, especially if you're on the taller end of the spectrum.
Nautica –
Best Classic Style
HIGHLIGHTS:
100% Cotton
12 size options
Multiple color and design options
Adjustable fit
You may want to consider Nautica if you're looking for a lightweight pair of cotton pajamas with a touch of style. With over 10 designs and a variety of sizes, you can pick whichever best fits your style, from sailboats to plain blue stripes. This pair even has convenient deep pockets that lay flat and a drawstring for personalized comfort, meaning there should be less sagging or dragging pant legs.
As they're lightweight, these should be great for hot summers but shouldn't be too thin for cooler nights so long as you sleep with blankets. Reviewers say these bottoms are soft and airy and are hardly noticeable at all. While these might not be the best option for going out, they should provide the necessary coverage for letting the dog out or getting the mail.
Perhaps best of all, these bottoms have a roomy rise, meaning there should be plenty of space to allow you to bend without showing too much. These bottoms are also machine washable, so you shouldn't need to worry about extra care for your sleepwear.
Tony & Candice –
Best Silky Satin Feel
HIGHLIGHTS:
100% satin polyester
6 size options
Multiple color and design options
Comfortable fit
If you'd like to sleep in a luxurious, silky pajama set, Tony & Candice has you covered. For an incredibly reasonable price, you'll feel like royalty in this set. With a convenient button enclosure and collar for style, this set comes in nine patterns and plenty of sizes—it even has a front shirt pocket.
Reviewers say the material holds up well in the wash, especially for being so reasonably priced, and it's probably a good idea to wash with neutral soap before wearing to extend their life and offset any color bleeding. This pajama set is made from a durable cotton-poly that was made to be both soft and cool to the touch, a great feature for warmer months.
For those who like to reposition frequently in their sleep, reviewers say this silky fabric might make it easier for you. With a roomy fit and ultra-smooth feel, these pajamas should provide the affordable comfort you're looking for.
DG Hill –
Best Fleece
HIGHLIGHTS:
100% polyester micro fleece
6 size options
3-pack
Different color options
Adjustable fit
DG Hill has created a great fleece pajama bottom for men, teens, and anyone who wants a warm and soft sleeping experience with classic style. Because this price-effective product comes in a three-pack, you could even gift a few pairs while keeping one for yourself. Made from a polyester microfleece, this material is made to be machine washable and durable and should breathe well enough to keep you cozy year-round.
The three-pack includes green, blue, and red plaid pajama bottoms, and according to reviewers, these pants should hold up well without wearing down in the knees and crotch area from stretching. For those who like low-maintenance clothes, these pants should remain soft throughout many machine wash cycles.
For a customized fit, these bottoms include a drawstring and an elastic waist, though they should run true to size without shrinking too much in the wash. So if you're preparing for a cold winter or just looking to replace a few pairs of pajamas at once, DG Hill should be a safe bet.
Latuza Shorts –
Best Multi-Use
HIGHLIGHTS:
95% Viscose, 5% Spandex
5 size options
5 color options
Adjustable fit
Made from a viscose/spandex blend, these shorts should be both lightweight and stretchy for a comfortable lounging experience, or they could double as moderate workout shorts. With pockets on both sides and a drawstring to keep them up, these should be convenient for a variety of activities. They even come in six color options to fit your style.
For such a low price, reviewers love the soft and breathable material that prevents moisture from accumulating while you sleep. With no fly, these shorts should be safe for wearing both around the house and with company, though they are made from thin material, so we'll let you exercise your best judgment.
These shorts are especially popular with reviewers who prefer to wear nothing or lightweight clothing to bed. Nonrestrictive and lightweight, some say these feel like wearing nothing at all. With an inclusive size selection, these shorts were designed to be worn by anyone who's looking for a comfortable and cool sleeping solution.
Latuza –
Best Short-Sleeved Set
HIGHLIGHTS:
95% Viscose, 5% Spandex
6 size options
7 color options
Adjustable fit
Having a matching pajama set is a luxury that doesn't need to be reserved for the upper class. For a reasonable price, this Latuza short-sleeve shirt and pajama-short combo was made for those who prefer cool, stretchy comfort while they sleep and lounge. Made from the viscose "t-shirt" material, this set should be remarkably soft and lightweight, making it a great choice for those who sleep hot.
This set is available in a variety of color combos and sizes, and with a v-neck and drawstring waist, it should be nonrestrictive as well. As this material is machine washable, cleaning these garments should be worry-free, though you might want to air dry to prolong its lifetime. Reviewers say these hold up well through many washes and stay soft against the skin.
For those who have larger preteens who are outgrowing their child-themed pajamas, these could be a great replacement option, especially for those going away to summer camp or to a sleepover.
Buyers Guide for the Most Comfortable Pajamas for Men
While these all might seem like a good choice, there are a few factors you'll want to consider before buying.
Type
From onesies to sleeping in your underwear, there are so many ways to sleep these days, so we'll brush up on a few common choices so you know your options.
Modern PJs
Modern PJs for men usually include a pair of soft pants with a drawstring for comfort and good coverage.
Two-piece Set
If you like to match or keep things organized, you may consider a two-piece set, which would be a top and shorts or pants set.
Nightshirt
While these aren't as popular for men, sleeping in a long shirt could be a breezy and comfortable alternative to sleeping with your legs restricted.
Footed Pajamas and Onesies
From cute animal designs to semi-cosplay, onesies and footie pajamas for men exist, and in warm climates, they could be a good way to keep warm.
Fabric
Choosing the right fabric is important because it is extremely subjective and different for everyone. While some favor cooling, for others it's all about comfort.
Cotton
Cotton is usually breathable, washable, and durable, meaning it should minimize sweating, though it may shrink in high heat, like the dryer.
Polyester
This material tends to be cost-effective and easy to clean, though it may not be as soft as other materials unless it's woven as a microfiber.
Linen
Linen is made from plant fibers, making it eco-friendly, though it tends to wrinkle easily. If you want a lightweight material and don't mind wrinkles, it could be a great option.
Cashmere
Made from the wool of soft goats, cashmere tends to be more expensive and ultra-soft. This material usually requires lots of care and attention.
Silk
There's no doubt that a pair of real silk pajamas is a luxury. The material is great for regulating temperature but could require extra care.
Rayon
Rayon is made from cellulose fibers in nature and is great for imitating the feels of other materials, often for a lower price.
Supplex
Resembling cotton, Supplex is a durable type of nylon fabric that should be easy to care for and more comfortable.
Size
When it comes to pajama pants, you may want to size up or down depending on if loose fabric bothers you or makes you feel more comfortable when you sleep. Keep in mind, however, that for pajama sets, you might not want to change your size too much on the pajama shirt.
Intended Use
Some use pajamas primarily for lounging and prefer to sleep in their underwear, while others use their loungewear in bed solely. Before buying, consider your intended use and the features you'll need, whether that's a closed fly, pockets, or thick enough material that you feel comfortable leaving the house.
Temperature
You might want to consider the temperature you'll be sleeping in. If you plan on using pajamas to go camping, you might want to consider warmth, but if you keep your home warm, you may prefer breathability.
Find Out More: Best Temperature for Sleep
Season
If you only plan on wearing pajamas a few seasons out of the year, consider how well your purchase will hold up in your climate. In some cases, you might need a few pairs.
Winter
In winter months, fleece or thick flannel pajamas will probably be the best option for staying warm, especially if you wear them out to get the mail in the morning. However, if you sleep hot, you may want to consider more breathable fabrics in a thicker weave.
Spring
Depending on where you live, spring is a short season, and you may be able to get away with switching between warmer and cooler pajamas depending on the day.
Summer
In hot summer months, most sleepers would benefit from a silk pajama set or a pair of lightweight lounge shorts. If you like to sleep fully covered up, a nightshirt or pair of linen pajamas could be breathable and lightweight enough to regulate temperature.
Fall
In the fall when it begins to be a little cooler, you may consider breaking out the thicker cotton PJs or stepping into flannel.
Care and Maintenance
PJs aren't always the first thing you want to bring to the dry cleaner, but if you plan on sleeping in silk or cashmere, you'll probably have to put in some extra care and effort. While for some options dry cleaning is best, others may need to be hand washed or air-dried.
Find Out More: How Often Should You Change Your Pajamas?
Benefits of Wearing PJs
Other than allowing you to cover up around guests or family members, there are a few benefits of wearing pajamas you probably weren't aware of. From doubling as loungewear to keeping you warm at night, some reasons to wear PJs just depend on your preference.
Hygiene
Just as using a top sheet helps to protect your comforter or duvet cover while you sleep, wearing PJs could help protect your sheets and your mattress. While we sleep, our sweat, dead skin cells and body oils may become absorbed by the sheets we use, especially if they're an absorbent material like cotton. Gross, we know. Over time, your sheets could get a little yellow or grungy, so if you want a clean sleeping experience, pajamas are probably a good idea.
Warmth
Depending on your climate or season, you may need some extra layers to keep warm. While you could just pile on the blankets, they may not be as effective at retaining heat close to your body, especially if you move around while you sleep.
Comfort
If your sheets or blankets aren't soft or plush, the right pair of pajamas may make your sleeping experience much more comfortable.
Convenient
Getting up in the night or the morning is much easier when you don't need to take the time to get dressed first. If you have pets that need to go out or you just like to go from sleeping to lounging seamlessly, PJs come in handy.
Drawbacks
If you tend to sleep hot, have itchy or sensitive skin, or just like to be unconstricted, nightwear might not seem like an option for you. While it's true that some PJs may cause you to sleep warmer, some are more ventilated, like a nightshirt or breathable cotton, and could still provide the other benefits of wearing clothes to bed.
If you sleep with a partner, you may prefer skin-to-skin contact that promotes oxytocin release, and we don't blame you. However, with plenty of lightweight pants and shorts made for sleep, no one's saying that skin-to-skin time has to go away.
Is it Better to Sleep Naked or with Loungewear?
Sleeping naked has its own benefits, including keeping you cooler at night, increasing skin-to-skin contact with a partner, and being easier on sensitive skin, but the right pair of pajamas could include some of these benefits as well as a few new ones. It's ultimately up to user preference, but if you want the best of both worlds, we recommend trying out some lightweight PJs to see which experience you enjoy more.
Want to know more? Check out why sleeping naked is good for you.
Frequently Asked Questions About Men's Pajamas
What's the best men's summer pajama?
The best choice for a summer pajama depends mostly on what you're looking for, but you'll probably want to look for a lightweight material that breathes well, like a cotton or polyester blend, and you probably will want to avoid long sleeves that could overheat you.
What's the softest kind?
While a jersey-knit material will likely give the soft, lived-in, t-shirt feel, the softest material is probably cashmere. If you plan on spending some serious dollar bills, that's your best bet, but at a more reasonable price point, we'd recommend the CYZ Jersey Knit shorts.
How long should I wear them?
If you shower before bed, you could probably get away with washing your PJs after every three or four wears, but you'll know if sooner is better.
Conclusion
Men's pajamas may have evolved over the years, but they could still help you get a good night's rest and add convenience to your life. The right pair may even help improve your sleep by regulating temperature and keeping you comfortable. There should be a style and design for everyone, whether you prefer to lounge in comfy clothes or only wear PJs to bed.
The best sleepwear will probably depend on individual preference, but we hope our guide has steered you in the right direction to find your dream pair.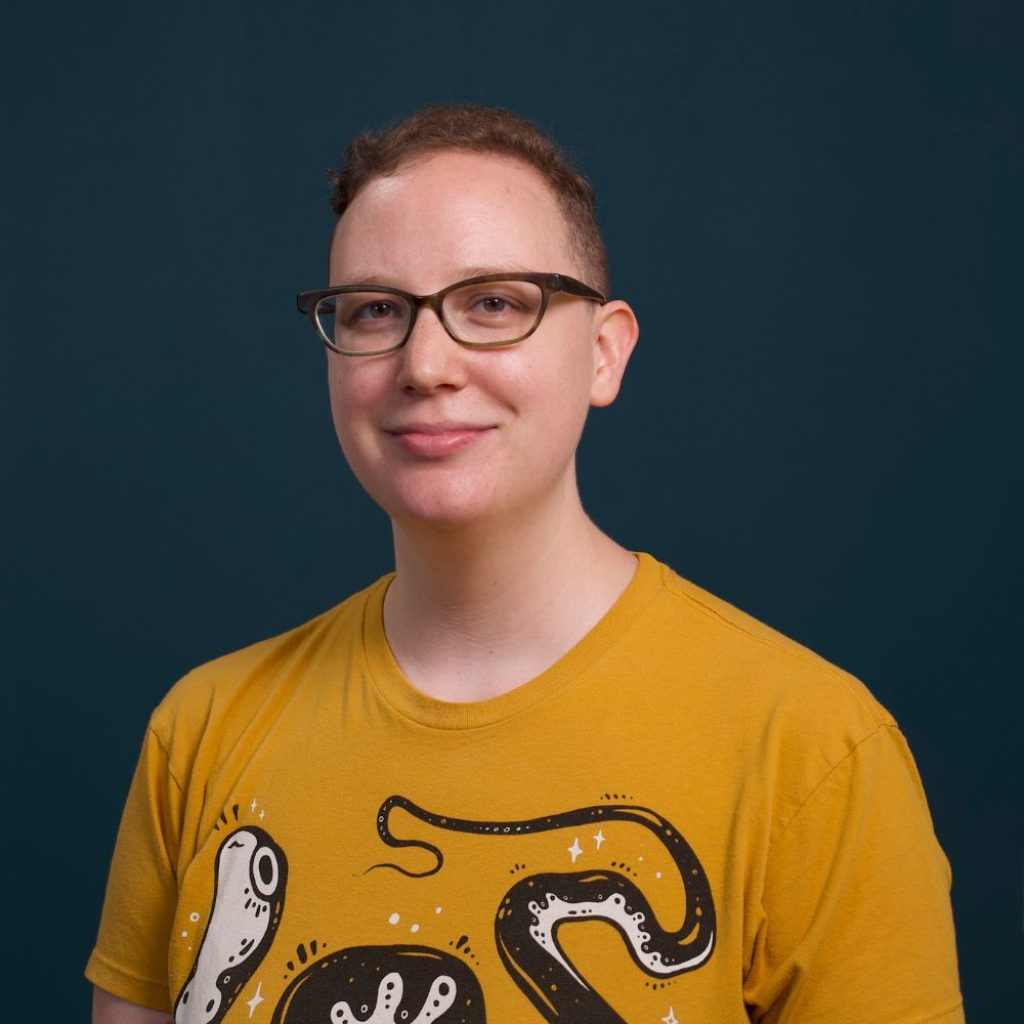 Melanie Kassel
Performance Editor
About Author
As Sleep Advisor's Performance Editor, Melanie writes and edits content throughout the site to ensure it's accurate, engaging, and up-to-date.