There are many reasons to crate train a dog, from treating separation anxiety to reducing accidents at night. While it's convenient, it's also important to make sure your dog is comfortable.
There are different types of crates, suited for large dogs, small ones or puppies as well. However, a lot of people fail to understand that finding a great dog crate bed isn't as straightforward as it may seem.
You need to ensure that the solution you choose would fit the requirements of your dog and that the latter would be comfortable sleeping and spending time there.
We've attempted to take a look at some of the important matters, and we've sampled a few of the leading products on the market right now.
Top 7 K9 Crate Bed Reviews
Orthopedic 4″ Dog Crate Pad by Big Barker –
Perfectly Sized
HIGHLIGHTS:
100% waterproof cover
Orthopedic foam
Highly Tear Resistant
This is a dog crate bed which is thickly cushioned and it comes with four inches of support foam that's rather luxurious and orthopedic. It has a tear-resistant heavy-duty cover which is also 100% waterproof.
The cover of the pad is designed to be zipped off quickly for easy cleaning, hence allowing you to throw it in the washer in case you need to.
The padding is firm, and it's great for larger canines that would require an additional level of support. It is great for dogs which try to nest and dig in their bedding.
It comes in a few different sizes, and it's washable in a washing machine which is definitely something that you would want to take into proper consideration.
Brentwood Memory Foam Orthopedic –
Four Different Sizes
HIGHLIGHTS:
Orthopedic Support
CertiPUR-US certified foams
Easy to clean
This is another crate bed for K9s which comes with four inches pad. The top layer is made of gel-infused memory foam, and it is two inches thick. The bottom layer is made out of therapeutic support foam, and it's also two inches thick.
The entire thing is put inside a zippered liner which is 100% washable and waterproof in case of accidents. The company is so confident in its product that it has backed it up with a 3-year warranty which is quite substantial.
This is considered to be an extra-large bed. It's definitely amongst the sturdiest dog beds on the market.
BomGaroto Portable Pet Mat –
Best for Travel
HIGHLIGHTS:
Fits small, medium, and large dogs
Can be rolled up
Machine washable
Micro weave polyester for quick drying
For those who travel frequently or enjoy having their pet accompany them on camping trips, BomGaroto's Portable Pet Mat is an excellent choice and is our selection 'Best for Travel' bed.
The bed is large enough that it should accommodate any size dog, with extended room for small and medium-size dogs.
The bed's dry base should prevent your pet from getting soaked if they lay on wet ground, and though not fully waterproof, this product does feature a micro-weave polyester for quick drying.
Why we chose it
Traveling with a pet may lead to dirt buildup and other messes. This product is machine washable, making it easy to clean once you arrive back home or at your destination.
While many crate beds are not able to fold or roll up, the BomGaroto can be rolled up for lighter packing and trouble-free transport.
MIXJOY –
Best Overall Value
HIGHLIGHTS:
Anti-slip design
Machine washable
Four sizes
Plush polyester fill
With the MIXJOY kennel pad, you can buy your fur baby a comfy product at a fraction of the price you'd pay for other dog crate beds. In addition to a budget-friendly price, MIXJOY offers other key advantages, making it our pick for 'Best Overall Value.'
It's no secret that dogs love to move about, but this bed's anti-slip construction should prevent the mat from moving around with them and keep everything in place. This mat's cushiony polyester fill should feel good on your pet's muscles and joints, providing them with pain relief and a cozy sleep experience.
Why do we love it?
The company offers this product in four different sizes, so whether you have a tiny chihuahua or a large golden retriever, you can find the perfect choice for your pup.

Adding to this bed's value is its machine-washable construction, which should make cleaning an easy process.
HACHIKITTY –
Best Calming Dog Bed
HIGHLIGHTS:
Vegan shag fur
Cotton fill
Four sizes available
Two color options
Machine washable
If your pup is restless or anxious, particularly at night, the Hachikitty dog bed should help them wind down. The product is specifically designed to help calm anxious dogs.
The bed features a shag fur fabric and cotton fill to provide a warm, cozy environment for your pet while they rest. Furthermore, the fur used is vegan, adding to the item's appeal.
Pets love to move, so to help keep everything in place, this dog bed also comes with an anti-slip bottom. The product is also machine washable, so keeping the bed clean is a hassle-free process.
Why we love it
Dogs come in all shapes and sizes. To accommodate this, the company offers four different sizes, including small through extra-large.

You can also choose from two color options, grey and dark grey. Each of these colors should complement your home's aesthetic.
MidWest Deluxe Micro Terry –
Splendid Design
HIGHLIGHTS:
Luxurious micro terry fabric
8 size options
Easy to clean
This is one of the greatest options that you can take advantage of. It features a very simplistic yet particularly reliable design.
It may not have the fanciest of appearances, but it is crafted with the comfort of your four-legged friend in mind.
The cover will keep your dog warm during the colder months and cool during the hotter ones. The pad's cover is removable which makes it easy to wash in the machine and take care of.
The design has incorporated an excellent comfort, and it is particularly effortless to maintain. There are a few different sizes for you to take advantage of.
Petcioso –
Best Budget
HIGHLIGHTS:
Filled with high-quality fiber for durability
Non-skid bottom
Machine washable
Available in three sizes
Who says you have to break the bank to provide your dog with a great crate bed? Your pup should feel comfy and cozy with the Petcioso Pet Bed, while you won't have to worry about spending too much money.
The Petcioso bed is designed for long-term durability with a high-quality fiber fill that should feel soft and plush on your dog's muscles and joints. This product also comes in three convenient size options, making it versatile for different types of dogs.
Why do we love it?
A restless dog might normally move a mat around in all directions, but thanks to this bed's non-skid bottom, you shouldn't have to worry about that.

For your convenience, this dog bed is also machine washable, which saves you time and effort when it comes to keeping your purchase looking nice and clean.
Why Buy a Crate Mat?
It's true that there are quite a lot of different types of dog beds on the market. Not all of them are the same, however. There are specific types of dog beds which have a specific purpose in mind. The crate bed is one of them. This is a type which usually comes in rectangular shape, it's padded, and it is effortless to transport.
You can use crate mats and turn them to carriers, making the trip a lot more comfortable for your dog. They also serve the purpose of a travel mattress. They are incredibly lightweight and won't be an imposition for you to carry. Of course, you can also use them as a simple standalone bed for your K9 at home. Some people consider this to be a commodity while others are fairly certain that it's a necessity. It depends on the way you're used to taking care of your dog.
How To Buy A Canine Crate Bed
Size of Your Crate/Dog
The first thing that you want to make sure when choosing a dog crate is that it fits the size of your dog. If you have a large pet, you most definitely need a larger crate – it's as simple as that. When you sleep on a mattress that's not big enough to fit your entire body, you'd usually start sleeping in an awkward and unnatural position, ultimately causing damage to your back. It's the same with your canine.
Check its measurements before you go ahead and start shopping for a crate. This would allow you to choose the best one quicker.
Durability Matters
Durability is an important consideration, especially for destructive dogs and those who like to chew on their beds. You will need to find something which is capable of withstanding the damage done by the paws of your pup and its attempts to eat through it.
You should look for pads which have tear-resistant capabilities. This is definitely something slightly convenient.
You should also make sure that you pick a durable crate mattress if your dog experiences anxiety when it's separated from you. These dogs could be quite destructive if left alone.
Comfort
Do you want to make sure that your dog is comfortable? The worst thing you could do is to buy a crate which is going to cause your pet discomfort and inconvenience. This could lead to serious issues as the animal will quickly start making negative associations – this isn't something that you should be looking forward to.
Make sure that the crate becomes a regular place to sleep so that the animal could start making positive associations. This would prevent any complications. Keep in mind that a lot of canines take quite a lot of time to get used to sleeping in a crate so training is to be expected.
Materials
Now, keep in mind that your dog will spend a lot of time in its crate. The thing that you have to consider is that the crate bed is adequately stuffed.
We'd suggest going for a crate bed with memory foam or at least a few inches of cushioning. This is definitely going to have a serious importance for dogs which are older and suffer from arthritis, for instance. This is when you might want to purchase bed which is orthopedic-oriented. This would potentially provide protection and prevent the issues from worsening.
FAQ about Dog Crate Beds
Are Dog Beds Machine Washable?
This would really depend on the pad that you choose. You can take a look at the options that we've reviewed above to take a look for yourself. There are beds which are machine washable, and there are those which would require you to wash them by hand.
Are They Chew Proof?
Some of the beds are chew proof, and they come with tear-resistant capabilities. This is something that's going to bring great value for your money as these pads tend to last a lot longer. They are also more reliable for the most part.
Are They Waterproof?
Once again, there are beds which are waterproof, and there are some which are not. It would really depend on your budget. Waterproof beds are to be preferred as they won't soak when your dog does its business on them. This will fend off unpleasant smells.
Conclusion
Did you know that choosing a crate bed for your K9 could be so complicated? Hopefully, we've managed to simplify things as much as we can.
We hope that once you are done reading this, you'd be able to get the proper bed for your best friend without spending hours or even days looking.
Additionally, there are some of the best-selling products in this category. We've taken the liberty of crafting a few quick reviews so that you can potentially choose one without any hassle.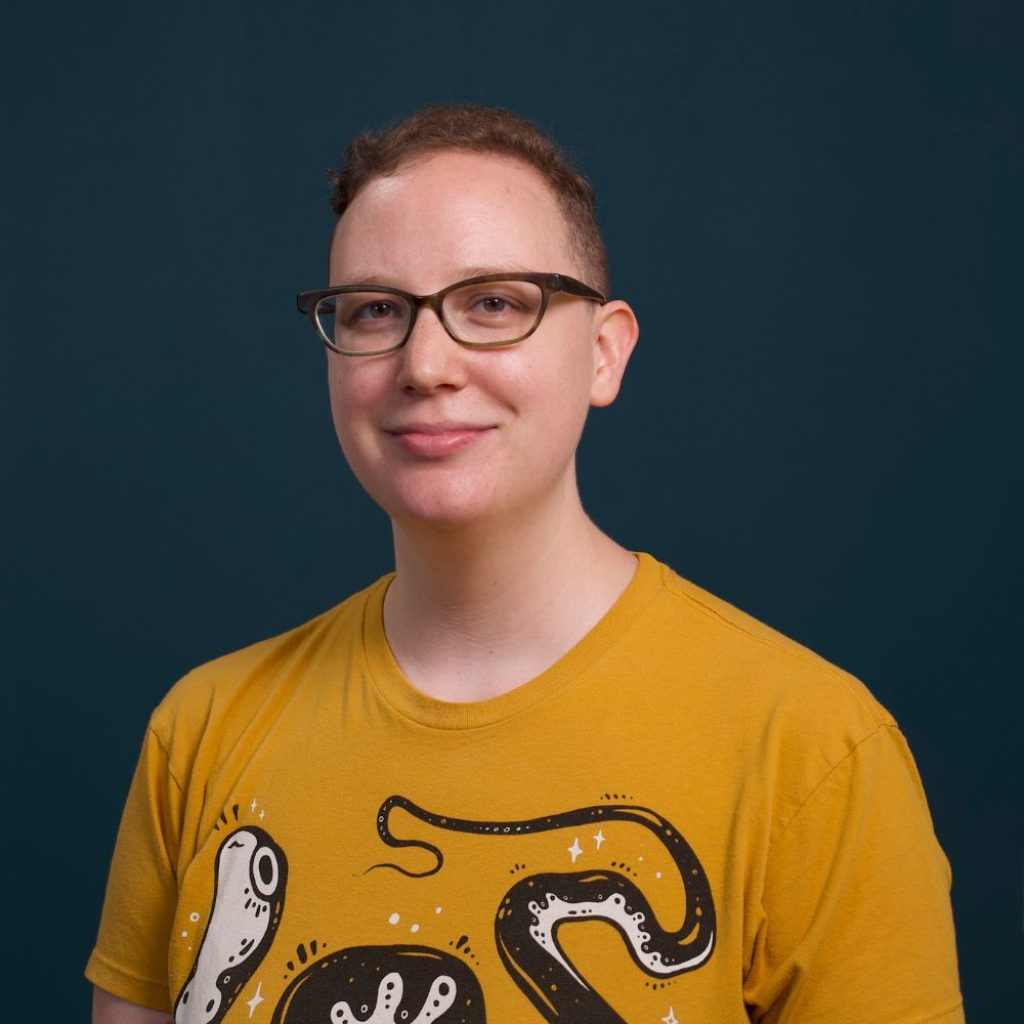 Melanie Kassel
Performance Editor
About Author
As Sleep Advisor's Performance Editor, Melanie writes and edits content throughout the site to ensure it's accurate, engaging, and up-to-date.
Sources and References:
Understanding a Dog's Sleeping Habits – petwave.com
Why Crate Train Your Dog? – pets.webmd.com