Do you know how each layer of your mattress contributes to its overall supportiveness, durability, and comfort?
Mattresses typically consist of anywhere from two to six layers, which you can break down into two categories: the support layer and the comfort layer. Most mattresses also have some sort of cover to protect their internal components and optimize comfort.
Whether you're in the market for a new mattress or simply trying to understand your existing bed better, knowing what's in a mattress can help you determine if a specific mattress is right for your needs. Read on to learn more about the inside of a mattress, layer by layer.
Support Core
The bottom layer of a mattress is the section that gives the bed support. Ideally, support layers should promote proper spinal and body alignment while you sleep and prevent you from sinking too far into the mattress's comfort layers. Usually, the support core contains coils, foam, or a combination of both:

Coils: Innerspring mattresses include a base layer of vertical metal coils or springs. These springs flex with your movement, giving the bed responsiveness and adaptive support. When choosing a mattress with a coil base, you should consider the coil gauge— the thickness of the springs— and coil count— the number of coils in the mattress. Mattresses with high gauges and counts tend to have the most support, responsiveness, and flexibility.


---

Foam: All-foam mattresses typically include a base layer of high-density or high-resilience polyurethane foam. Polyfoam is different from other types of foam because it provides consistent firmness and does not sink or soften much under pressure. These properties give it responsiveness and bounce while still providing some "give" for the upper foam layers. Dense polyurethane foam excels in providing spine support and promoting proper body alignment while sleeping.
Comfort Layer
A mattress's comfort layers contribute to its firmness and make it feel comfy and plush to the touch. Often, these layers slightly conform to your body, providing a cushion between you and the firmer support layer beneath. Comfort layers also contribute to the bed's temperature.
Here's a closer look at the comfort layers in popular mattresses:
Innerspring: Most innerspring mattresses do not use any springs or coils in their comfort layers. Typically, an innerspring mattress will include a plush comfort layer above the base layer that balances the supportive, springy nature of the coils. This layer can consist of foam or other fibers and typically enhances the bed's edge support. Some innerspring mattresses even include a layer of lumbar foam to ensure that your back remains in a comfortable position on top of the coils.


---

Memory foam: Memory foam is a cushiony, conforming foam that softens with heat. When you lie on a memory foam mattress, you will gradually sink into the foam layer as it cradles your pressure points. Memory foam also promotes motion isolation, making it suitable for couples. However, because it absorbs heat, memory foam mattresses can get a little stuffy with two sleepers.

Latex: Latex is a durable material derived from rubber trees or petroleum that offers more support and cushioning than memory foam. While memory foam conforms to your body, latex distributes your weight evenly across the bed, limiting sinkage and making you feel like you're gently floating on the mattress. A latex mattress also has more springiness and bounce than a memory foam mattress, giving it slightly more motion transfer.


---

Hybrid: A hybrid mattress combines a coil innerspring base layer with a memory foam or latex comfort layer. These mattresses typically offer more support, responsiveness, and durability than all-foam or latex beds yet provide more pressure relief and softness than traditional innerspring beds. Many hybrid mattresses include several comfort layers, such as one gel memory foam layer, one latex layer, and one breathable top foam layer.
Cover
Mattresses encase their comfort and support layers in an outer cover made from a material like cotton, polyester, wool, or Tencel lyocell.[1] A mattress's cover can enhance or detract from the mattress's beneficial properties by contributing to its temperature, comfort, durability, flexibility, and airflow.
Damask and knitted covers are two of the most popular mattress cover designs:
Damask: Damask, also known as "ticking," is a woven, patterned fabric with detailed embroidery stitched into it. This cover material is incredibly durable, allowing it to provide adequate protection for several decades. Damask is also flexible and breathable, enabling it to uphold the properties of the lower comfort and support layers.


---

Knitted: Foam and latex mattresses often utilize a knitted outer fabric that conforms to the softness and flexibility of their comfort layers. Knitted covers are stretchy and breathable and feel soft to the touch. Most foam mattresses only use this material on the top layer, opting for a more durable material for their sides and bases.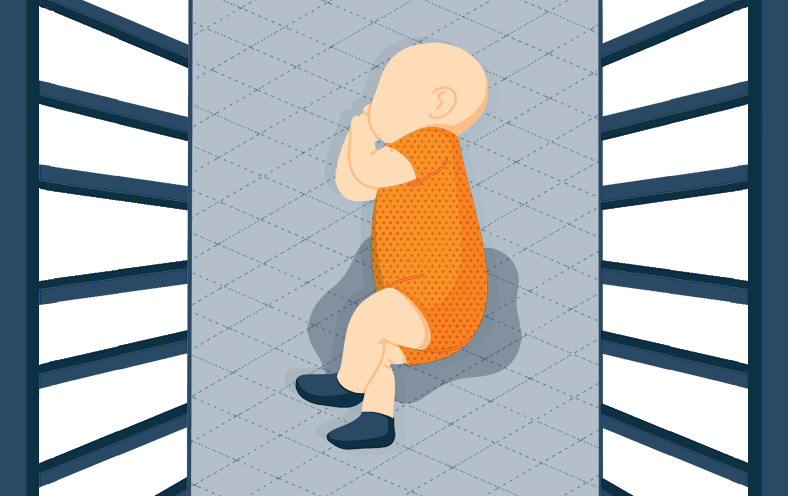 Other Components
Edge support: "Edge support" refers to the qualities that prevent a mattress's edges from sagging over time, which could put you at risk of rolling off the bed. Mattresses provide edge support by including extra structuring on their sides. Typically, mattresses must have coils or springs to provide edge support— foam and latex mattresses often do not retain these properties.


---

Foundation: The foundation with which you pair your mattress is just as important as what is in the mattress. Innerspring and hybrid mattresses typically do best with a box spring base, while memory foam and latex mattresses work well with a slatted or platform foundation.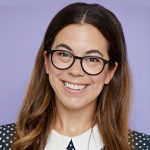 Jill Zwarensteyn is the editor for Sleep Advisor and a certified sleep science coach. She is enthusiastic about providing helpful and engaging information on all things sleep and wellness.
Based in Los Angeles, she is an experienced writer and journalist who enjoys spending her free time at the beach, hiking, reading, or exploring new places around town.
She's also an avid traveler who has a personal goal of being able to successfully sleep on an airplane someday.