4 Top Rated CPAP Chin Straps Review
Respironics –
Best Adjustable
This chin strap is perfect for those who need an adjustable product or possibly struggle with sizing with other standard straps. While others can stretch out after just a few weeks of wear, the Respironics strap uses strong material to last. It's not made of elastic, closes tight with firm velcro, and the design keeps it firmly in place so you can breathe easily throughout the night.
Some users have even used the device for chronic headaches due to poor night breathing, and this is comfortable enough to wear night after night to alleviate health issues and promote quality rest.
Aveela –
Best CPAP Compatible
The Aveela was designed with compatibility in mind so that it can securely fit with numerous CPAP devices, nose vents, and masks, letting you sleep more comfortably with ease. The adjustable strap can accommodate varying head sizes, allowing for a comfortable fit for just about anybody.
If you don't struggle with sleep apnea, this product works great for those who suffer from disruptive snoring as well, letting you and your partner get quality zzz's. It's also a remarkably comfortable product compared to many other itchier models, allowing you to snooze peacefully night after night.
PRIMADA –
Extra Large
This extra large and wide CPAP strap can fit heads of both small and larger sizes securely, alleviating air leakage and snoring. The PRIMADA is specifically designed with an under-the-chin mechanism to mitigate discomfort and provide a quality night's sleep with maximum airflow through the nasal cavities.
Compared to other models, the PRIMADA is remarkably soft and wide, allowing for more comfort without tightening the strap to a near-suffocating degree. The additional straps allow you to customize the device to your head with ease, cradling your chin without using excessive force. It also won't overly pull back on your chin, which can possibly undo expensive orthodontic work.
Best in Rest –
Best Comfort
The Best in Rest strap cradles your jaw comfortably, helping to keep your mouth closed during PAP treatment and breathe easily, minimizing air leakage. The lightweight design contours to your head's shape, evenly distributing pressure and creating a more pleasant sleep experience, letting you wake up more well-rested. It also can alleviate snoring so that you and your partner can sleep soundly.
The adjustable fit allows users to customize the product to suit their size, and the strap's high quality, breathable fabric shouldn't irritate individuals' skin. Additionally, it's machine washable, letting you maintain the product's cleanliness with ease.
Who Should Consider Buying a CPAP Chin Strap?
People with obstructive sleep apnea often benefit from using a continuous positive airway pressure (CPAP) device. A CPAP machine works by funneling air into your nose, throat, or both so that your airways don't close and obstruct your breathing.
However, CPAP users may sometimes have a hard time getting their mask to seal tightly to their face, which can cause air to leak out. Using a CPAP1 chin strap could help eliminate these problems by comfortably securing the mask to the wearer's face, minimizing air leaks.
A chin strap can also help keep your mouth closed when you're sleeping, and keeping your mouth closed could reduce snoring and dry mouth2.
How to Choose a CPAP Chin Strap
Materials & Durability
Considering that your CPAP chin strap will come into contact with your face on a regular basis, you will want to make sure that you choose materials that you not only find comfortable but those that are easy to clean as well. The majority of chinstraps consist of a chin rest, straps, and closures, and these may be made of a mixture of materials.
The straps are often made from polyurethane or cotton, but you will also be able to find them in materials such as bamboo and fleece. Many of the closures incorporate adjustable velcro, but there are other designs available if you don't want to use velcro.
You will likely have to replace your CPAP chinstrap several times as they typically last 1-2 years. Fortunately, they aren't incredibly expensive, and it should be noted that price is not always indicative of durability. You will also want to make sure that the chinstrap you use can hold up with weekly washings.
Size & Fit
CPAP chin straps come in a variety of fits and sizes. They should fit securely but comfortably to your face, and provide enough tension to keep your mouth closed without being overly rigid. People with pronounced jawlines and those with less prominent chins should make sure that the chin cup will be comfortable on their face.
Some straps are adjustable, using materials such as velcro or hook-and-loop closure, while others are designed to have a universal fit or are "one-size-fits-most." Sizes are likely to vary between manufacturers so you will want to read the description and size chart (if available) to see if the product is a good choice for you.
CPAP Mask Compatibility
Most CPAP chinstraps should be compatible with the vast majority of CPAP machines. However, if you have a specialized CPAP, you will want to make sure that the chinstrap that you are considering will work with it. Likewise, if you have a specially designed chinstrap, you will need to make sure that it will work with your machine.
Design
There are a wide variety of CPAP chinstrap designs that should help you find the one that is just right for you. A standard chinstrap typically consists of a strap that runs across the back of your head and provides an anchor for the strap that goes around your chin. These are generally easy to use and fit a lot of faces and heads.
Those with predominant jawlines may find that they cause too much stress on their face, and those with less prominent chins may find the chin cups are too loose for them. Others have adjustable straps that are used secured by velcro or hook and closure design. Many people like these because they feel that they can get them to their exact liking.
Additionally, there are some that use mesh and fit over your head in one solid piece. These often have slits for your ears and are breathable and lightweight, but on the downside, they may stretch out more than others.
Price
The majority of CPAP chin straps are between 10 and 30 dollars. The most expensive one may not necessarily be the most durable one, though, and you should keep in mind that you will have to replace your chin strap every 12-24 months.
Types of Chin Straps for CPAP Devices
Premium – Using a CPAP machine can help you breathe during sleep, but if your device isn't properly secured to your face, the pressurized air that keeps your airways clear can leak out, defeating the purpose of the machine. The Premium chinstrap can help mitigate this issue by comfortably keeping your mouth closed during the night.
Each head is uniquely shaped, so this strap is adjustable to accommodate various sizes and gentle support. The Premium chinstrap also features a vertical design that can offer more secure tension than horizontal straps and should support your chin closed in a way that's comfortable when secured with care.
Ruby – The Ruby chinstrap helps keep your mouth closed while sleeping to minimize snoring and sleep apnea when used with a CPAP device. Keeping the machine securely snug to your face is essential for proper use, and this Ruby chinstrap can help support it to fit securely.
The Ruby is unique in shape and design, with two straps going around the head instead of one It features one strap under your ears connecting at the back of the head and one over the ears connecting at the top of the head. The special design offers ultimate support with a secure, gentle fit for lasting comfort night after night.
Halo – Flexible and functional, the Halo's innovative design is unique in that it offers more stability under the chin, keeping it from slipping or becoming loose during the night. The lightweight material secures around the head's crest, evenly distributing pressure to minimize headaches and maximize comfort.
The product boasts a slim design, lacks tricky buckles, and was created with long-wearing comfort in mind, providing a gentle fit compared to other cumbersome straps. A small hole is designed into the chin cup, allowing the chin to sit easily without slipping. The breathable material is made of a soft, flexible texture, yet retains its durability to last.

Read more about sleeping with CPAP here.
Best CPAP Chin Strap FAQs
Do chinstraps for CPAP work?
Yes, chinstraps can be a highly effective way to keep your CPAP mask secured to your face. This will help keep air from leaking out, making your machine more effective. Further, chinstraps can assist in keeping your mouth shut while you sleep. This may cut down on your snoring and prevent you from waking with a dry mouth.
Read more about CPAP alternatives here.
What material is best for chin straps?
Chinstraps are made with different materials. It is a personal decision as to what kind of material will work best for you. You will want to consider breathability, comfort, durability, and how easy they are to clean. Additionally, you will want to make sure that you are not allergic or sensitive to any of the materials used in your chinstrap.
How much does a chin strap for CPAP cost?
Fortunately, CPAP chinstraps are relatively inexpensive. The majority of these products are priced between 10 and 30 dollars, though they will have to be replaced every 1-2 years.
Does insurance cover CPAP chin straps?
For the most part, CPAP chinstraps are not covered by insurance. However, considering that coverage can differ greatly from plan to plan, it is always good to check your specific healthcare provider. If it is not covered, fortunately, CPAP chinstraps are not highly expensive.
Our Final Thoughts
If you're struggling with breathing due to sleep apnea, or disturb yourself and your partner due to snoring, you're not alone.
Fortunately, there are solutions to alleviate these issues, and a CPAP strap can be a worthwhile addition to your nighttime routine. When minimizing air leakage with a CPAP device, a chin strap can help funnel air into your body, or mitigate snoring, so that you and your partner can sleep soundly.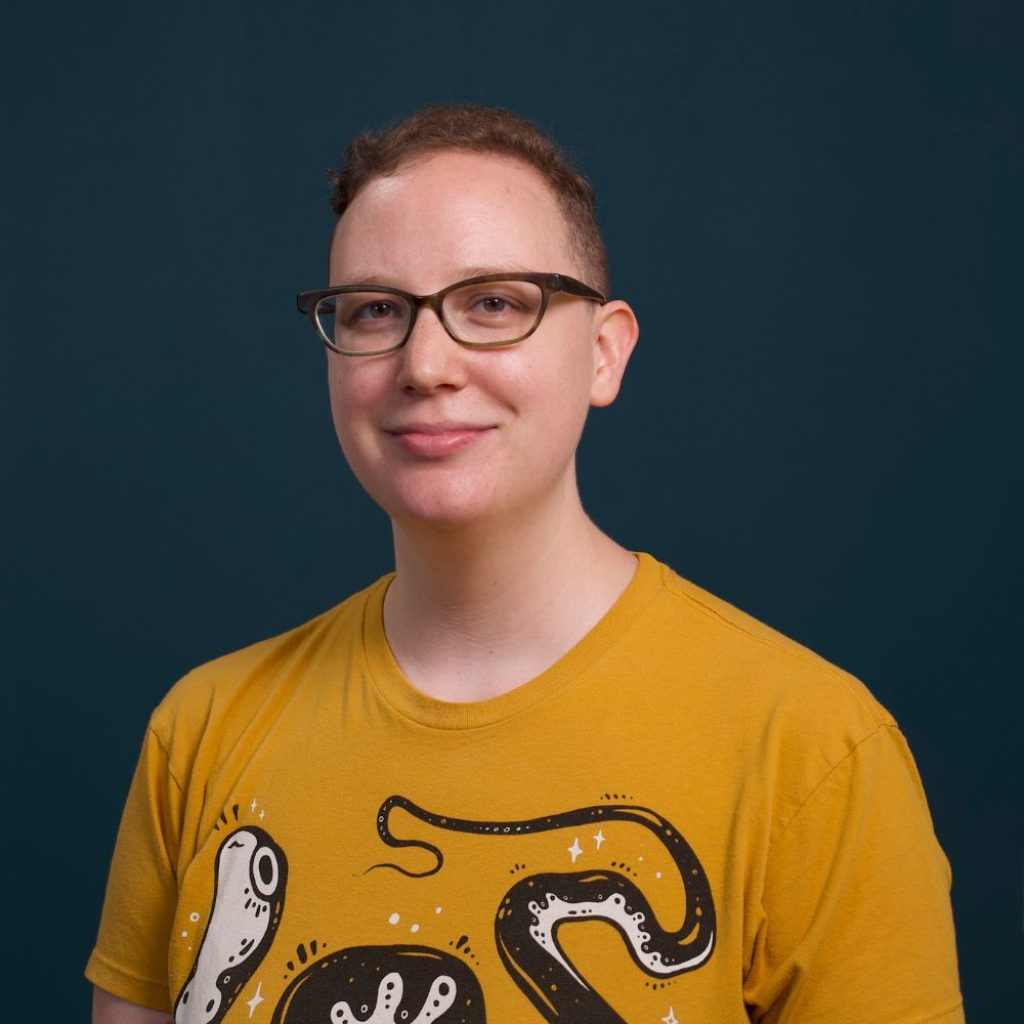 Melanie Kassel
Performance Editor
About Author
As Sleep Advisor's Performance Editor, Melanie writes and edits content throughout the site to ensure it's accurate, engaging, and up-to-date.
References
Knowles, MD, Shelly R., O'Brien, Daniel T., et. al. "Effect of Addition of Chin Strap on PAP Compliance, Nightly Duration of Use, and Other Factors". National Library of Medicine. https://www.ncbi.nlm.nih.gov/pmc/articles/PMC3960379/ 2014.
"Mouth Breathing". Cleveland Clinic. Webpage accessed June 26, 2023. https://my.clevelandclinic.org/health/diseases/22734-mouth-breathing.