Transparency Disclosure – We may receive a referral fee for products purchased through the links on our site...

Read More

.
Disclaimer - Nothing on this website is intended to be a substitute for professional medical advice, diagnosis, or treatment...

Read More Here

.
Have you ever picked up something to read on your way to bed in the hopes that it would help you fall asleep faster? If it was dry, non-fiction, you might have been out like a light before getting to page two. But, if it was a suspenseful thriller, you might have accidentally stayed up way past your bedtime!
So, instead of reading something boring or overly stimulating, how about taking a look at one of these recommended & top rated books on sleep? Not only can the act of reading one of them help you fall asleep faster, but you might actually learn something useful in the process that can improve your bedtime habits for life.
How's that for a win-win?
Great Books on Sleep
Sleep Smarter
If you're looking for an all-in-one guide to master your sleeping schedule, then this might be for you. This article includes 21 tips on how sleeping correctly can lead to "a better body, better health, and bigger success." Anyone interested in biohacking may especially love the knowledge that author, Shawn Stevenson, shares.
Sleep Soundly Every Night, Feel Fantastic Every Day
This book wins the award for the best title because who doesn't want to rest well at night and then feel wonderful the next morning? Author, Dr. Robert Rosenberg, D.O., takes a holistic approach to sleeping and shares tips on how improving specific aspects of your health can improve your shuteye.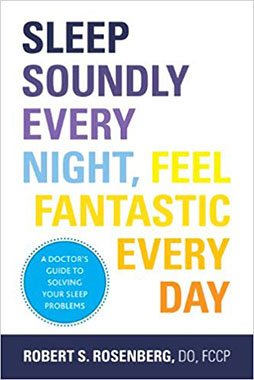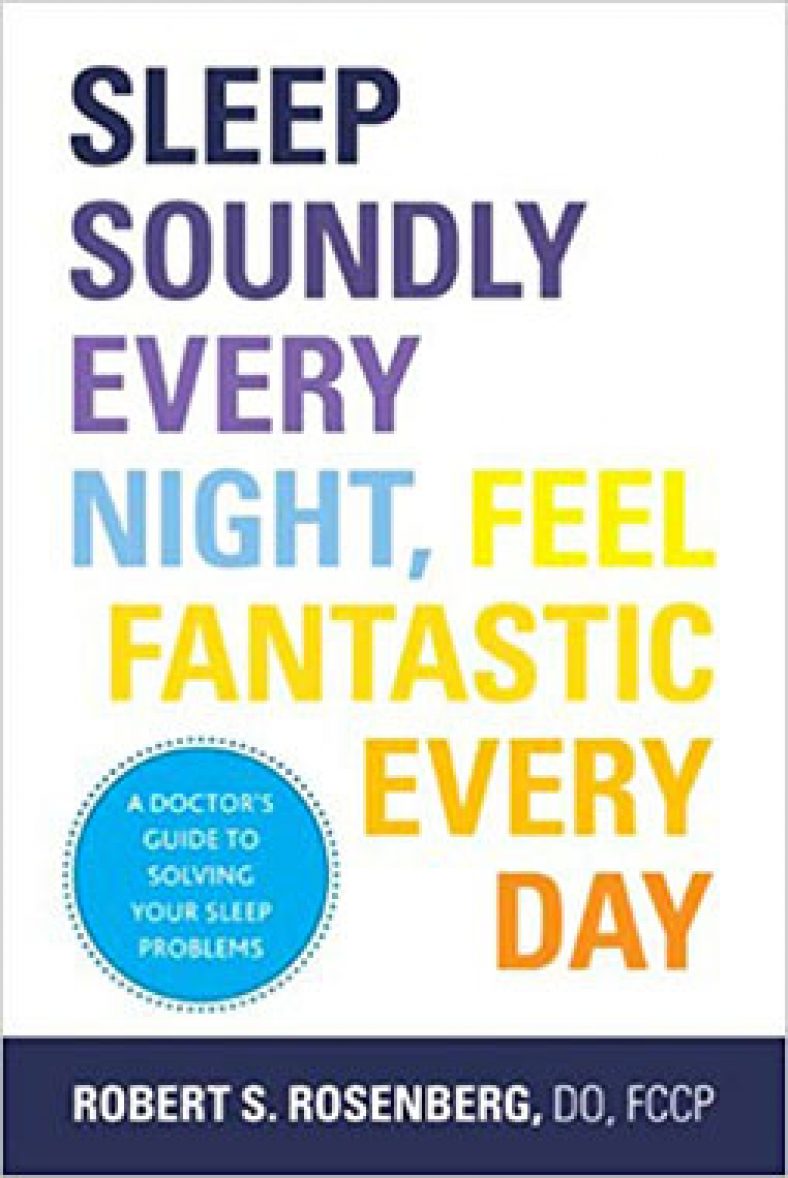 The Promise of Sleep
If you're tired of reading information that barely scratches the surface and you want to dive deeper into this issue, get a copy of this title. You can learn about the pros and cons of current treatments for insomnia as well as gain insight on how to battle insomnia, snoring, jet lag, and other disorders.
Say Good Night to Insomnia
It takes following a six-week program, but if you commit to it, you can possibly finally say goodnight to insomnia once and for all. Even better, you can do it without having to take any drugs. The program was developed at Harvard Medical School by Dr. Gregg D. Jacobs, Ph.D.; and it comes complete with an insomnia self-assessment that you can use as a tool to learn how to change your habits with the information presented later in the book.
The Happy Sleeper
Everyone knows that if your little one isn't sleeping well, then neither are you. Psychotherapist, Heather Turgeon, MFT, gives new parents a guide on how to train their baby stay asleep through the night. It also provides parents with the tools they need to set up their children for healthy long-term habits.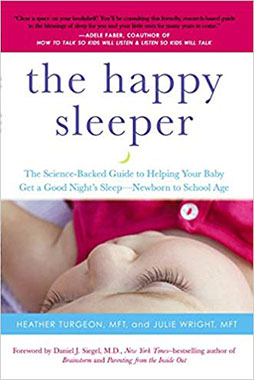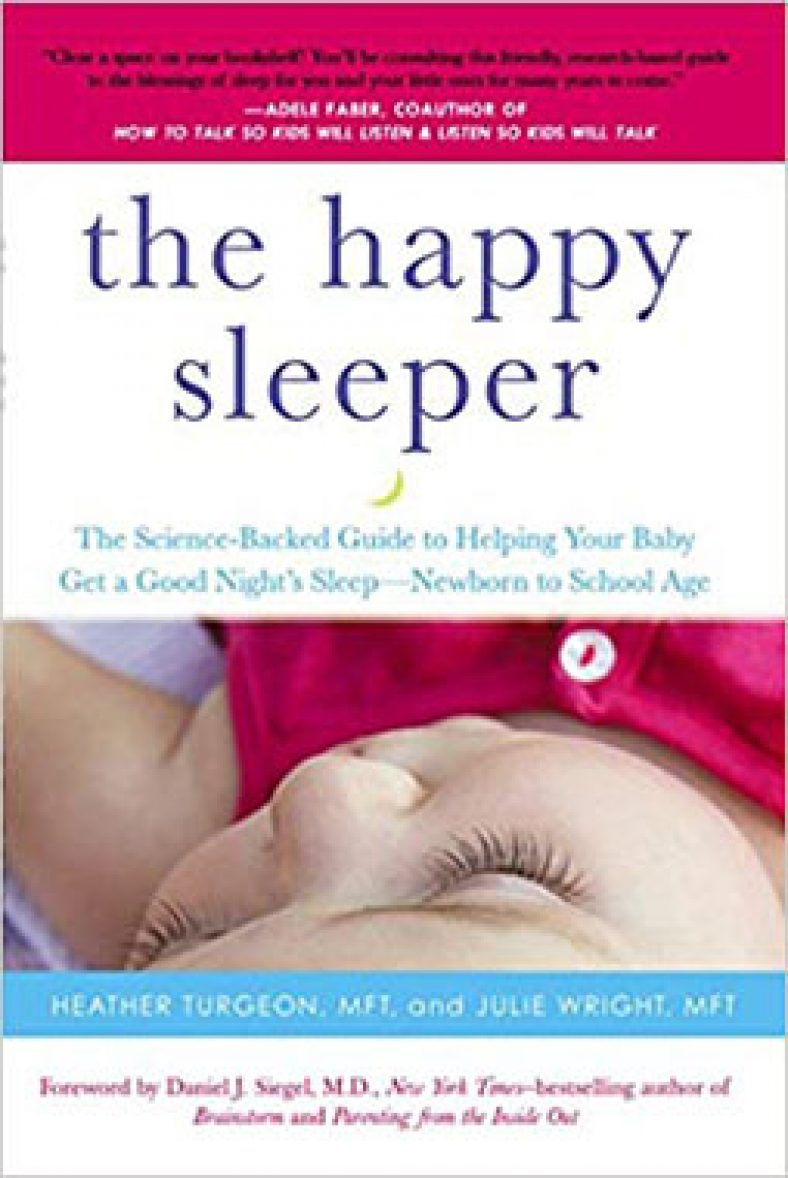 Solve Your Child's Sleep Problems
Written by Dr. Richard Ferber, M.D., the world's premier expert on sleep in children, this newly revised and expanded edition is chock full of research that could enlighten parents on how to battle sleeping problems in their kids and babies. Parents can learn about new napping strategies to optimize their child's rest as well as gain further insight into the causes of troubling issues like head banging, bed-wetting, and sleep apnea.
The Nocturnal Journal
This book helps readers pinpoint what's causing them to feel stress, worry, and anxiety that ends up keeping them up at night. As the name implies, this item is a journal with illustrations and prompts created by artist, Lee Crutchley, that allow you to express yourself and think about other things besides sleeping. There's plenty to do in the 192 pages to keep you busy and take your mind off your insomnia.
The Family That Couldn't Sleep
When a non-fiction medical essay blends with a Stephen King horror novel, the result is this riveting collection of stories that are all true tales. It chronicles the mysterious and deadly effects of brain proteins called prions that are responsible for conditions like Mad Cow Disease and other fatal neurological conditions.
The Sleep Solution
In this book, Dr. Chris Winter, M.D., shares what he's learned about the science of sleeping after helping 10,000 plus patients get better rest. His goal is to teach people how to get the best night of rest possible without the aid of sleeping pills. He dives deep into exploring the root cause of what's keeping you up at night so that you can enjoy restful shut-eye.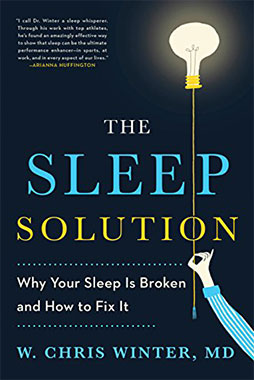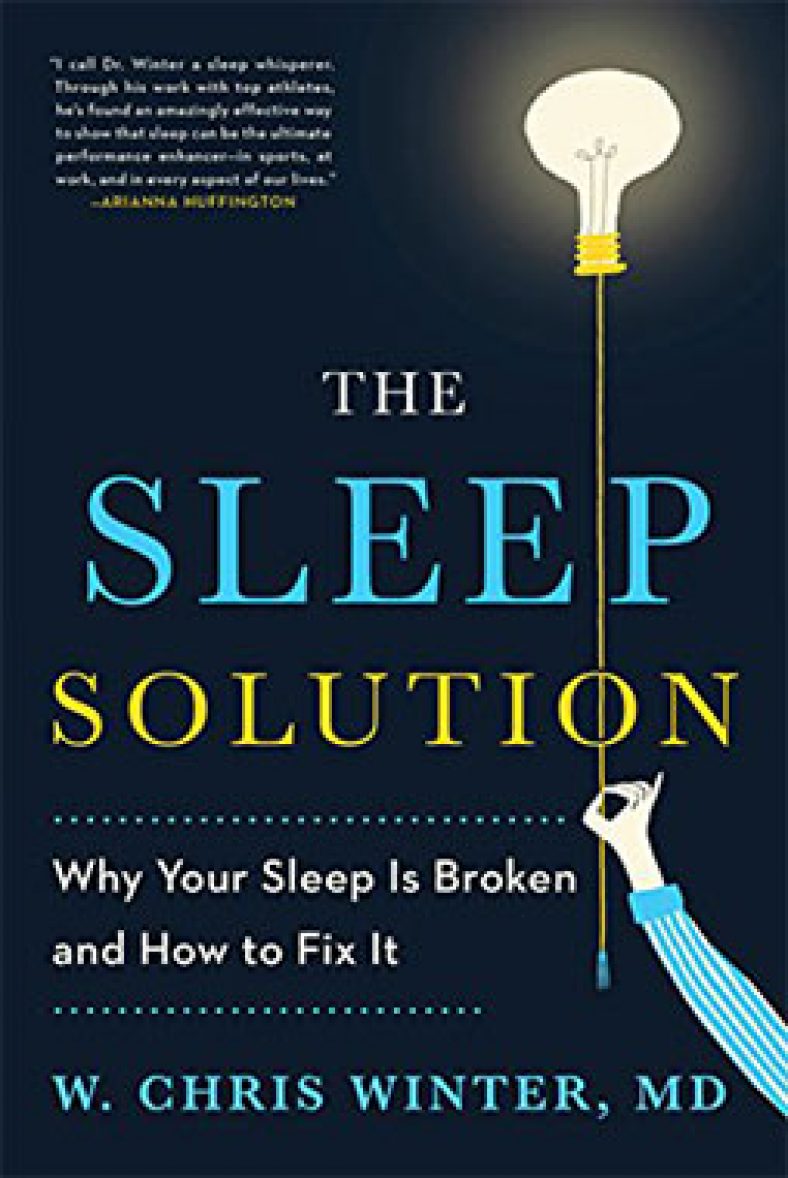 The Sleep Revolution
Did you know that Arianna Huffington wrote a book on the subject? It was prompted after years of a relentlessly busy lifestyle caused her to fall face first into her desk and break her cheekbone.
If you're looking for a fresh voice to teach you about this topic, then pick up Huffington's book. Not only should you learn about the history and industry of sleeping, but you should also learn the dos and don'ts of sleeping.
Snooze: The Lost Art of Sleep
According to Snooze author, Michael McGirr, some of the world's greatest minds like Thomas Edison, Aristotle, and Shakespeare had difficulty maintaining healthy bedtime habits. McGirr shares what's causing this sleeplessness and offers solutions on how to fix it. If you want comfort in knowing that you're not alone in your insomnia, this book is for you.
Dangerously Sleepy
In today's 24/7, on-demand culture, sleeping seems like a waste of time and a drain on productivity. After all, every hour spent asleep is an hour that could have been spent working and earning money. This mindset is not new to humanity, and Dangerously Sleepy chronicles the multi-century link between overwork, rest deprivation, and the declining health of the world.
The Secret Life of Sleep
Author, Kat Duff, claims that our nightly dose of shuteye is an "endangered resource." It draws on a wealth of experience and experience, covering a variety of disciplines, including neuroscience, philosophy, sociology, psychology. Despite the academic leanings of the book, Duff writes with wit, humor, and charm, making this book a lighthearted read and a perfect way to end the day.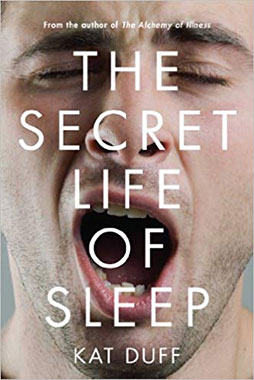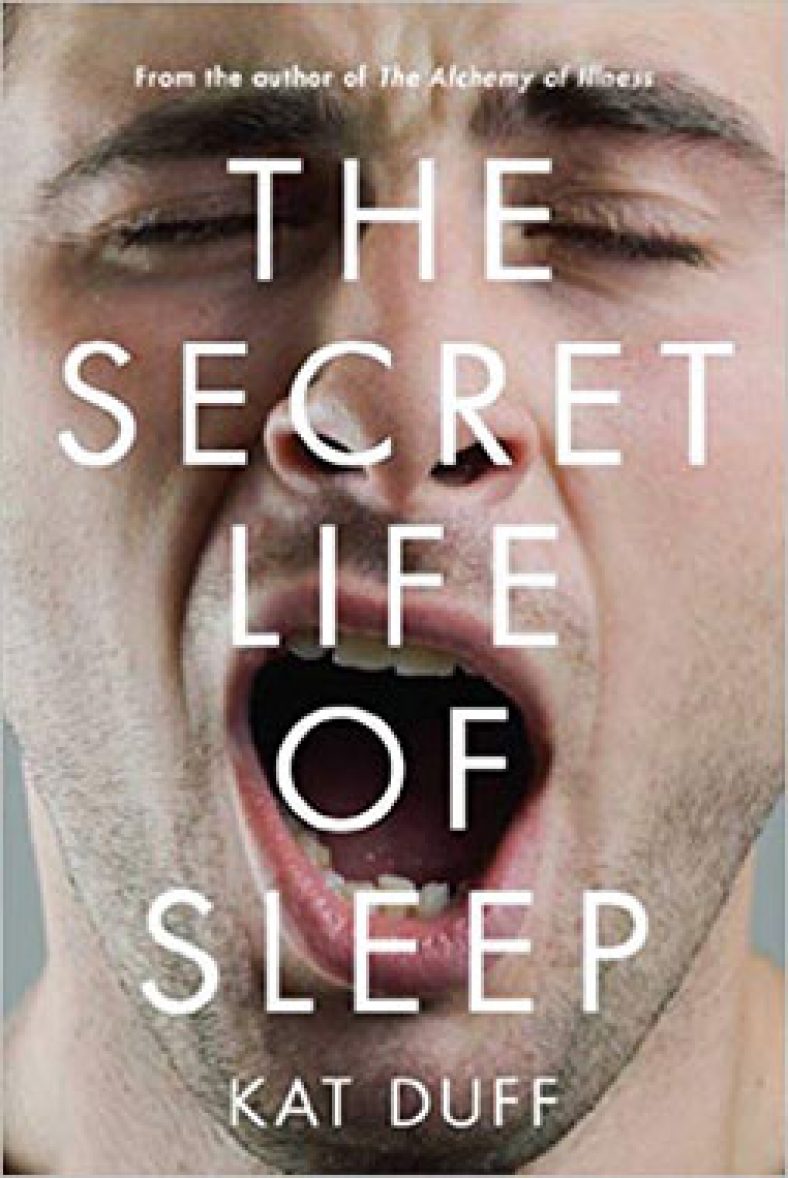 ---
Frequently Asked Questions
What should adults read before bed?
Reading is a great way to unwind at the end of the day and settle into bed. Your choice of reading material should be a matter of preference, but keep in mind what your overall goal is. If you're reading to fall asleep, avoid a page-turning novel that could make you stay up later than you should. Ideally, read something that relaxes you.
A non-fiction or educational book can enrich your mind while also causing you to doze off within minutes.
Want to know more? Check out amazing benefits of reading a book before bedtime.
Can it help insomnia sufferers?
Yes, reading is helpful with insomnia because it distracts the mind. Instead of staring at the ceiling or a clock counting the minutes as they tick by, people with insomnia can take their minds off their struggle by reading instead.
It's even better if they choose to read material about how to fall asleep or improve their sleeping habits.
Is it recommended for people with nighttime disorders?
Yes, especially if the person with this type of disorder chooses to read about how to overcome their challenge. Many of the books on the list have tips, tricks, and sleeping calendars included to help you rest better.
Conclusion
---
There are a surprising number of books on nighttime rest that have been written over the years. We're still learning more about this scientific and biological mystery, so expect to see this list grow as more books come out.
So, the next time you're looking for some bedtime reading material, check out one of the recommendations on this list. Just remember to avoid reading them on an e-reader. The LED lights from the screen could interfere with your ability to fall asleep!
More Reading: