Are you currently looking to upgrade your pillow but also feel overwhelmed by the plethora of options available? Sleep Advisor is here to help by breaking down a popular option: the Purple Pillow®. This model was the first pillow design offered by Purple — a mattress company that started with a 2015 Kickstarter campaign by two Utah brothers with 44 children and grandchildren between them.

In this review, we will cover all the specifics of this sleep accessory, including its proprietary GelFlex Grid and NoPressure support. Additionally, since people sleep in different ways, we will detail how the Purple Pillow® performs for a variety of sleep positions. Once you have read this review you should know if this pillow is the one you want under your head as you drift off to sleep every night, or if you should continue your pillow upgrade quest.
Who Is the Purple Pillow® Best for?
Who Might Like the Purple Pillow®:
People looking for a very supportive pillow – Purple uses their smart-grid technology to manufacture a pillow that will provide ample support for your head and neck.


---

Those who sleep hot – The grid construction of this pillow allows for air to flow through easily, and this in conjunction with the cover's breathability makes for a product that stands out for its ability to regulate temperature.


---

Shoppers looking for a firmer pillow – The 3-inch thick GelFlex Grid provides firmness and support, while the No-Pressure support technology delivers gentle contouring and pressure relief.
Who Might Not Like the Purple Pillow®:
Fans of fluffy pillows – Those who love the soft, fluffy feel of down alternative or down pillows are likely to find this product too firm.


---

Those looking for a bigger size pillow – The Purple Pillow® is only offered in a Standard size. Therefore, if you are looking for a Queen or King-size pillow, this probably isn't the choice for you.


---

Budget shoppers – The Purple Pillow® is made with quality materials and top-notch technology, and its slightly higher price point means it may not best fit for those who are looking for a budget pillow.
Sleep Advisor's Testing Methodology
To bring you an extensive review of bedding accessories such as the Purple Pillow®, the Sleep Advisor team not only evaluates and tests the firmness, materials, and construction of pillows, but our team also sees how they perform for a variety of sleep positions. Our testing methodology has been established to help you decide if this pillow is a good fit for your bedroom.
What is the Purple Pillow® Made of?
Cover
The Purple Pillow® cover is made from a breathable and moisture-wicking combination of spandex mesh, bamboo, and polyester. The cover is not only soft, stretchable, and comfortable, but it should also help keep you cool if you have a tendency to heat up at night. The small but durable zipper allows you to remove the white cover and throw it in the washing machine.
Core
This pillow has an extremely unique core that is made up of 3 inches of a GelFlex Grid. Purple developed this durable and stretchable material.
We found that while the polymer had a squishy feel to it, it was also incredibly supportive and easily retained its shape. Furthermore, the open pockets of the grid help air flow unencumbered throughout the core.
The Purple Pillow® also comes with two boosters that can be added to change the height of the pillow. The boosters have an all-polyester cover and are made from polyurethane foam.
Purple Pillow® Firmness & Feel
Firmness
The way you sleep at night can affect the type of firmness that works best for you. Back sleepers tend to do best with a middle-of-the-road firmness, while stomach sleepers want to go on the soft side of that, and those who prefer to snooze on their sides are better supported with something a little harder. The Purple Pillow® has a fairly firm feel, which was a bit surprising given the overall squishiness of the grid.
Feel
If you are looking for a unique feel to a pillow, you are likely to enjoy this product from Purple. Other than the soft, breathable cover, the rest of this pillow will likely feel different than any other pillow that you've ever felt.
The polymer grid is soft and responsive. It should cradle your head and neck in a pleasant but in a different way than memory foam pillows. The individual pockets of the grid encapsulate your head and neck to provide support and elevation.
Loft
Like firmness levels, various heights, often referred to as a pillow's loft, tend to suit different sleep positions better. Side sleepers are likely to appreciate a higher loft, while back sleepers are usually best accommodated by medium heights, and stomach sleepers will often gravitate towards pillows that are lower to the bed.
When the Purple Pillow® arrives it will have a loft of 3 inches, and this is on the lower side compared to other pillows. However, it does come with a .5-inch and a 1-inch booster. Therefore, you can choose heights between the original 3 inches to 4.5 inches. Additional boosters may be purchased for Purple.
Weight (Density of the Pillow)
This is a rather heavy pillow, and it will tip the scale at 11.7 pounds. The unique grid also gives it a rather dense heft to it.
Sleeping on the Purple Pillow®
We appreciated the unique overall feeling of this pillow. The proprietary grid design provides a soft but supportive feel that works well for side, back, and stomach sleepers. Additionally, with the included boosters, the Sleep Advisor team were fans of how customizable this made the pillow.
Side Sleepers
In its original state, the Purple may be a little low for side sleepers. However, by sliding in one or both of the boosters, this potential problem can be eliminated. Also, the firm feel and supportive grid does a great job of keeping the head and neck elevated.
For More Information: Best Pillows for Side Sleepers

Back Sleepers
Given the 3-inch loft and firmer feel, some back sleepers may be able to use this pillow straight from its delivery packaging. However, depending on your body structure, you may find that the boosters give it more of a medium loft that is often the best for those who sleep on their back. These sleepers should feel that their back and neck are supported in a way that provides optimal spinal alignment.
For More Information: Best Pillows for Back Sleepers

Stomach Sleepers
The low loft of the Purple Pillow® should make a great nightly companion for folks who like to sleep on their front side. This should allow them to sleep in their preferred position and keep their spines properly aligned. Additionally, the 3-inch height tends to keep stomach sleepers from craning and straining their necks.
For More Information: Best Pillows for Stomach Sleepers

Granted, the firmness level may be too high for some stomach sleepers who often gravitate towards softer pillows, but overall, this is a good choice for stomach sleepers.
Purple Pillow® Sizing Options & Pricing
| Size | Dimensions | Price w/o Discount |
| --- | --- | --- |
| Standard | 16″ x 24″ | $134 |
Sleep Advisor's Performance Ratings for the Purple Pillow®
Sleepers who have a tendency to heat up and sweat during the night should enjoy sleeping on the Purple Pillow®. This is because the open design of the GelFlex Grid promotes ample airflow to dissipate body heat.
Additionally, the pillow's cover is made up of mesh spandex, which provides a good bit of breathability. The cover also wicks away moisture, which is beneficial if you get a little sweaty when you sleep. Learn more about cooling pillows here.
---
With hundreds of open-air triangles making up GelFlex Grid, the Purple Pillow® is both soft and supportive. This pillow provides a gentle in which where their proprietary grid tends to mold around your head and neck. This support helps keep the head and neck elevated for proper spinal alignment.
---
The hyper-elastic polymer grid can be stretched and squeezed and then easily bounces back to its original shape. The polyester, spandex, and nylon are incredibly stretchy and should last for the life of the pillow. However, we'd say the one area there might be some concern about durability is the zipper of the cover, though we don't anticipate it to be a major issue for most people.
---
This pillow is likely to feel different than any other pillows that you have tried. Therefore, it may take you a little while to get used to it, but once you do, you should find it incredibly comfortable. The GelFlex grid is soft and responsive while also being supportive. Even if you use the boosters, you are likely to find these are equally as comfortable. The cooling properties in this product should also add a layer of comfort, particularly for hot sleepers.
---
Given that there is no memory foam, a product that is often associated with a chemical scent, there is no off-gassing. As such, consumers shouldn't have to worry about needing this pillow to air out before sleeping on it.
---
The Purple Pillow® is made from hypoallergenic materials, and this should make it a great choice for those who experience allergy symptoms. The cover can be machine washed, and the core can be hand washed, both of which can also help to eliminate dust mites and other allergens. Additionally, it is CertiPUR-US® and Clean Air GOLD certified, which means that it is free from harmful chemicals.
---
With a removable and machine-washable cover, along with a core and boosters that can be washed by hand, you should be easily able to keep this pillow clean. However, those who want a completely machine-washable pillow may find that the hand washing is a bit tedious.
---
Sleep Trial & Warranty
4/5
Purple offers an impressive 100-night sleep trial, but they only offer a 1-year warranty.
Purple Pillow® Frequently Asked Questions
How does the Purple Pillow® ship?
Purple will provide free shipping if you live within the contiguous United States. If you live in Alaska or Hawaii, you can have the Purple Pillow® delivered for an additional charge.
Should I use a pillowcase on my Purple Pillow®?
This is totally up to you. The Purple Pillow® cover is soft and machine washable, so you are likely to be comfortable without a pillowcase. However, a pillowcase can add extra softness and protection to your pillow.
Will my Purple Pillow® become flat over time?
The unique GelFlex Grid is incredibly responsive and tends to retain its shape and loft for years. Additionally, this material doesn't require fluffing.
How Does the Purple Pillow® Compare to Other Pillows?
Purple Pillow® vs Purple Harmony™ Pillow
Who Should Get the Purple Pillow®?
Those who sleep hot
People with allergies
Those who like pillows with a firmer feel
Who Should Get the Purple Harmony™ Pillow?
People who prefer to sleep on their backs
People who want a choice of different lofts
Shoppers who want a pillow with plenty of airflow
If you think the Purple is right for you, check out our Purple Harmony review.
Purple Pillow® vs Avocado Green Pillow
Who Should Get the Purple Pillow®?
Back, side, and stomach sleepers
Those who only need a Standard-size pillow
Consumers who want a machine-washable cover
Who Should Get the Avocado Green Pillow?
Those looking for an adjustable fill pillow
Eco-conscious shoppers
Back and side sleepers
If you think the Avocado is right for you, check out our Avocado Green pillow review.
Our Verdict
If you are in the market for a high-end pillow to keep you cool and provide ample support, you should consider the Purple Pillow®. Sleeping with this product is likely to be a unique experience thanks to the GelFlex grid that is unlike any other pillow's core that we have come across. The open design of the grid allows air to flow freely which will help dissipate body heat. However, if you still get hot, the moisture-wicking cover can help keep you dry.

The highlight of this pillow is that it works very well for multiple sleep positions, though some stomach sleepers may prefer a slightly softer pillow. Additionally, you will receive two boosters that can add loft if you so desire. With a machine-washable cover and a hand-washable core, it should be easy to keep this pillow clean, and considering the durability of this pillow, the ability to keep it clean is great because you will likely be keeping it for a good while. Our overall score for this product is 4.5 out of 5.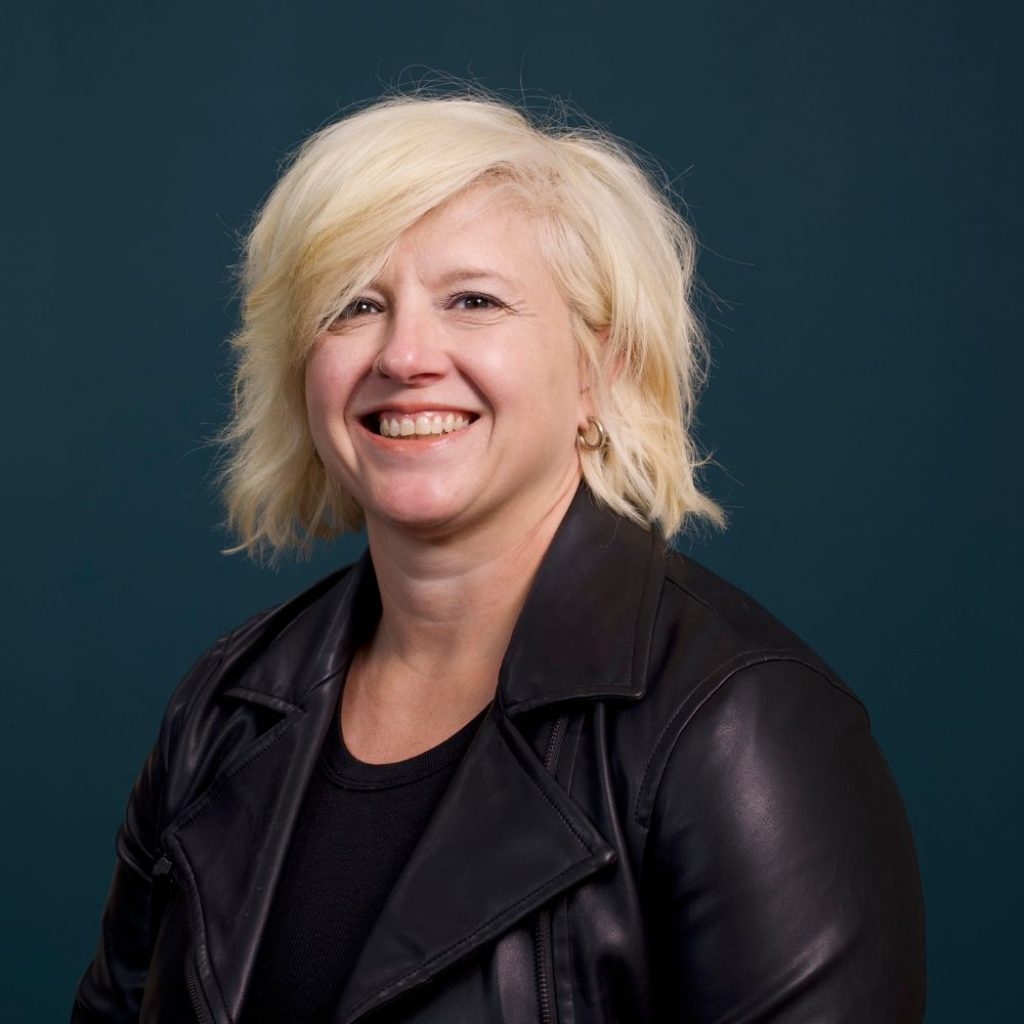 Sosha Lewis
Content Writer
About Author
Sosha Lewis is a staff writer for Sleep Advisor.  Lewis is happy that she is able to combine her love of sleep with her love of writing.