If you're having trouble sleeping through the night due to allergens or overheating, your pillow could be to blame.
A growing number of people are finding restful and peaceful sleep with bamboo pillows. They're naturally hypoallergenic, which gives relief to those who suffer from allergies. This fiber is also lightweight and breathable, so you'll stay cool and comfortable throughout the night.
One thing that might dissuade someone from trying this type of pillow is the higher price points. And with more companies manufacturing bamboo pillows, it can be difficult to know which brands have the best quality and value.
To help you on your journey to better sleep, we've put together this guide of the most popular brands of bamboo pillows. In this article, we'll review the top bestsellers and share our findings. If you do decide to try one, you'll be armed with the research for your best night of sleep.
Best Bamboo Pillows
Sleep Advisor's Testing Methodology
At Sleep Advisor, our product reviews are based on findings from in-person tests that allow us to have a genuine understanding of how the mattress feels and performs.
For this roundup, we prioritized features that are especially important for bamboo pillows. We paid special attention to components such as pillow thickness, support elements, material, and cooling features.
Top 5 Bamboo Pillows
Best Luxury Bamboo Pillow
Cozy Earth Silk Pillow
The pillow has a premium bamboo viscose shell that's naturally breathable and has temperature-regulating properties.
Sleep Advisor Score
4.90 / 5
Nothing feels more luxurious than silk, and this Cozy Earth pillow is here to prove it. Cozy Earth combines bamboo with long-strand mulberry silk, which gives it the right balance of softness and support. The Bamboo viscose also adds an element of cooling to the pillow. Bamboo is a naturally breathable, temperature-regulating material, so you shouldn't have a problem with overheating.
Sinking shouldn't be a problem with this pillow despite the clumped filling as the silk strands stay in place. There's also a warranty that protects any excess shifting. Although it's best to spot-clean the Cozy Earth pillow, you can also wash it in the machine using a rinse cycle. Tumble-drying is also allowed, but make sure to use low heat to avoid damage.
Best Bamboo Pillow with Adjustable Firmness
Luxome LAYR Pillow
A pillow with adjustable firmness levels for all types of sleepers
Adjustable firmness allows you to customize the pillow to your liking, and that's precisely what the Luxome LAYR pillow provides. This pillow has one ultra-soft side made with a down alternative and one firm side made with shredded memory foam. You can also mix and match the inserts with different fillings to get an even more custom feel. This patent-pending design means this Luxome pillow can accommodate a range of sleepers, regardless of their preferred sleeping position.
Apart from being fully customizable, the LAYR pillow is also cooling and breathable. The memory foam filling is gel-infused to draw the heat away from the pillow's surface. An excellent choice for hot sleepers, this pillow's bamboo cover also promotes breathability. Plus, its low-maintenance construction means you can throw both the cover and the inserts in the washing machine.
Best Bamboo Pillow for Stomach Sleepers
Coop Eden Pillow
A gel-infused memory foam pillow with a hypoallergenic design
Sleep Advisor Score
4.60 / 5
Stomach sleepers can be one of the most difficult groups to please since they typically need a flatter, more low-profile pillow. The Coop Sleep Goods high-quality construction combines the support of memory foam with the softness and flexibility of a down pillow which helps it adjust to stomach sleeper preferences.
With a proprietary mix of shredded visco elastic memory foam, you can add or remove pieces based on your comfort preferences. This is particularly helpful for stomach sleepers who can achieve a low loft while still getting enough support and contouring for pressure relief. Simply add or remove the memory foam filling until you find the shape and height that suits you best.
This brand also uses CertiPUR-US® Certified foam, which means it is free of ozone depleters, toxic flame-retardants, harmful heavy metals, formaldehyde, or phthalates. Allergy sufferers will also be happy to know that the Coop Sleep Goods Eden pillow is hypoallergenic and dust mite resistant.
Best Bamboo Pillow for Back Sleepers
Lagoon Lemur Pillow
A pillow made of recycled down fibers providing support for back sleepers.
Back sleepers usually prefer a medium-soft pillow that combines support with cushioning. This way, their head doesn't sink too deeply, but they still get sufficient pressure relief in the head and neck area. The Lemur by Lagoon combines bamboo and recycled down alternative fibers to provide a nice balance of comfort and support for back sleepers. While this pillow is firmer than a down alternative, it's still softer than most memory foam options.
The Lemur is also adjustable, so you can use it for other positions just as well. Simply remove or add more filling to adjust the height and firmness until it fits your neck and head. Back sleepers should like a lower loft as it prevents pressure from building up on the neck, but you have the option to try different heights until you find what suits you the best.
The Lemur pillow is machine washable, but make sure to use gentle cycles and cold water to prevent any damage. You can also tumble dry on low.
Best Bamboo Pillow for Side Sleepers
Puffy Pillow
An adjustable pillow that could benefit hot sleepers and those with allergies
Sleep Advisor Score
4.90 / 5
Side sleepers should be wary of pillows with too much height. If your pillow lifts your head out of alignment with the rest of your spine, you may experience discomfort and neck pain as a result.
Fortunately, the Puffy Signature Pillow has a foolproof solution to this issue: you can adjust the memory foam filling inside the pillow until it's the perfect height for your side-sleeping needs. At its ideal thickness, this pillow should line up with the natural curve of your neck and provide cushy pressure relief.
The pillow's bamboo rayon cover also conveys a host of benefits. Its fabric stays reliably cool, breathes easily, and guards against both dust mites and allergens. You can unzip and remove it when it's time for a deeper clean.
What is a Bamboo Pillow?
While most people think of bamboo as a woody, tree-like plant, it's actually a grass. When it's spun into fabric, it becomes one of the softest materials available. It's naturally harvested, so it doesn't contain the pesticides or chemicals that are found in cotton and other common bedding materials.
When this material is shredded into fabric, it makes one of the most comfortable types of cushions. In addition to feeling like you're sleeping on a fluffy cloud, these pillows have a reputation for being therapeutic, breathable and temperature control.
How to Choose a Bamboo Pillow
Materials
In our research, we found that most pillows are not actually made from bamboo. Rather, just the cover is made from bamboo woven into fabric and the filling is usually a type of shredded memory foam.
Some brands, like Xtreme Comforts, do have a viscose fiber filling made out of bamboo in addition to the soft, shredded foam.
New trends in this market include the use of gel and aloe vera. The manufacturers who use a blend of shredded gel-memory foam are able to provide a unique experience for sleepers with an extra soft and cushy feel that still has ample support.
Whenever you find aloe vera mixed with bamboo in the cover, you can rest assured that you're getting an amazingly soft pillow. There is some research to support that a cover infused with aloe can deliver extra nutrients and promote faster cell regeneration, which gives skin a fresh and youthful glow.
Quality
The quality of bamboo pillows can vary greatly, depending on the brand. Several models on the market are known for being lumpy, flat and hard, so be sure to check our in-depth reviews to find one that is soft, luxurious and comfortable.
The reason that some of the poor quality designs receive complaints about their lumpiness or hardness is because of the poor quality foam inside of the pillow. This happens when the inside shredding is in disproportionate sizes and isn't a top-notch material. Over time, lesser quality pillows lose their bounce and become flat.
Get More Info: Top Rated Pillows for 2021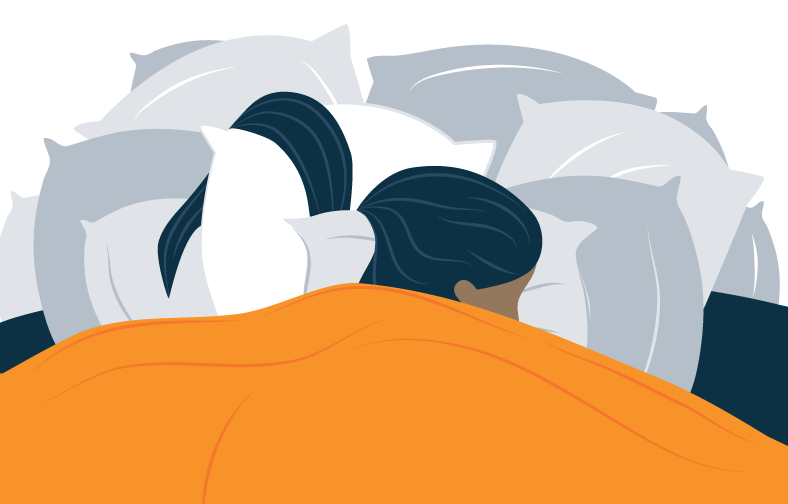 Size
Bamboo pillows usually come in three sizes: standard, queen and king. The size you'll want should correspond with the size of your bed. Some brands don't specify standard, queen or king and they use more of a one-size fits all approach.
The biggest difference between the different sizes will appear in the width of the pillows, which can vary from about 2 to 3 inches between sizes. Typically, the larger the size, the more expensive the price tag.
Most of them will range from 26 to 30 inches wide. They're heavier than regular pillows and can weigh anywhere from 3.5 to 5 pounds.
Lifespan and Warranty
A good quality option should last for years, especially if taken care of properly. Ideally, a top quality product will retain its shape and comfort for at least the warranty period. One thing that helps these last longer than a standard memory foam pillow is the shredded that can be adjusted and fluffed.
The warranty period varies greatly by brand. Some manufacturers don't even have a publicly stated warranty. The average guarantee is between 5 and 6 years, though Xtreme Comfort offers an impressive 20-year warranty.
USA or Imported?
Most people prefer to buy items like bedding in the US rather than pillows made in China. There's a perception of higher quality, less chemicals and better customer service and support. In our research, we found that the biggest difference between US-made and imported bamboo pillows is the price.
Additionally, the shredded materials may be of a slightly higher grade in the pillows that are made in the US, but in terms of comfort, the ones made in China have been rated equally in terms of comfort.
Bamboo vs Other Pillows
Memory Foam
Bamboo and memory foam pillows do have some overlap since they often contain a modified memory foam filling. Traditional memory foam cushions are known to be less accommodating. In addition, they also have a reputation for being hot, and therefore uncomfortable, to sleep on.
While bamboo pillows can arrive with a bit of an odor, standard memory foam pillows often have a much more powerful odor. People who care about their health have expressed concerns about the continuous off gassing that they experience with pure memory foam.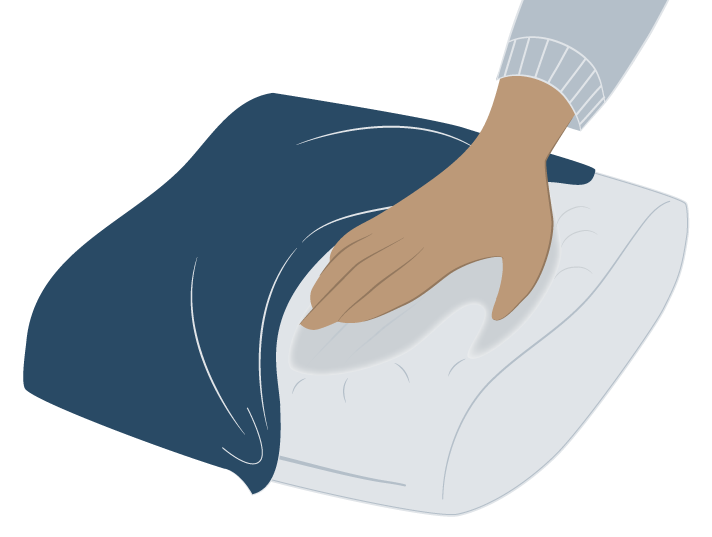 Down
Down comes from the fluffy part of a bird's feathers, so these types of pillows are the most luxurious and considered to be extremely soft, supple and moldable. However, there are some huge disadvantages to this type of bedding.
First, the methodologies used to obtain the down are extremely inhumane and beyond the scope of this article. In addition, they are insanely expensive, difficult to clean, require constant fluffing and triggers allergic reactions in a high percentage of people. Down pillows are also notorious for flattening during the night and causing people to wake up with extreme discomfort and numb extremities.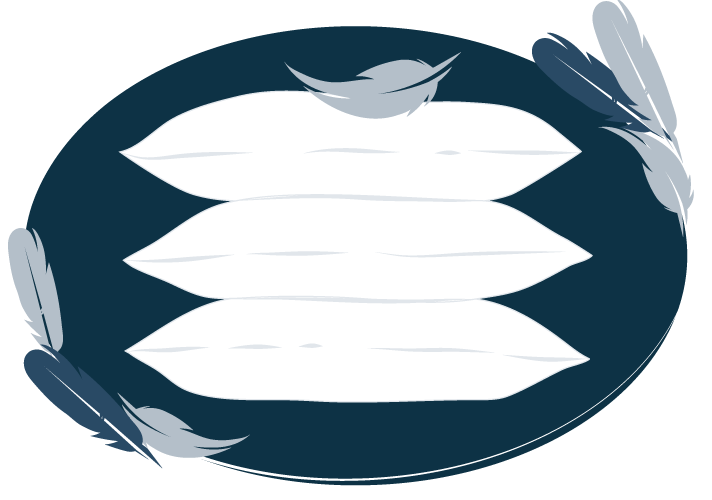 Latex
Latex pillows offer a good amount of orthopedic support, which makes them popular among people who suffer from back pain. They're also fairly inexpensive compared to other types of bedding. Many users also appreciate the lack of off gassing that they observe in memory foam pillows.
However, pillows made from latex are known to be harder and less comfortable than other types of pillows. This can be solved by getting natural latex, but that is more expensive than both synthetic latex and memory foam.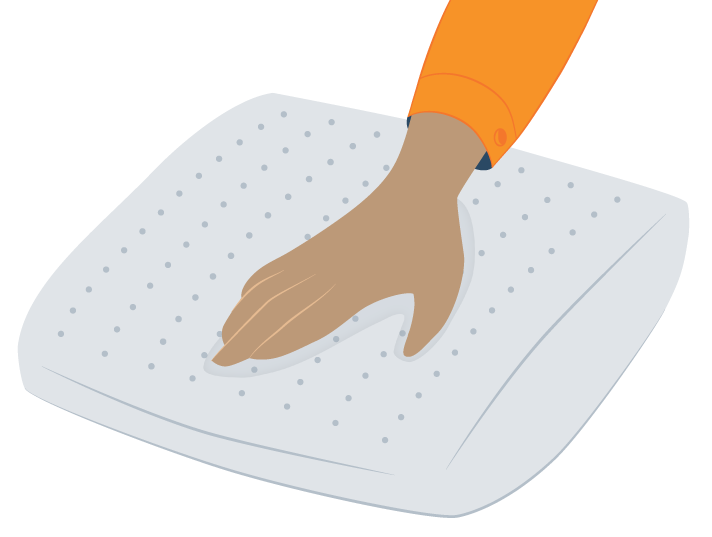 Tempurpedic
Tempur is a type of memory foam manufactured by the company, Tempurpedic. It was originally developed through a NASA contract, and contains a blend of various substances to make the memory foam. It has been refined and developed by scientists over the years, but because of its synthetic polyurethane foam blend, it has been known to produce offensive and potentially harmful off gassing odor.
Other complaints about Tempurpedic include high prices and too much body heat retention, which makes many sleepers uncomfortable.
My Pillow
My Pillow claims to be superior to all pillows because of a patented interlocking fill that adjusts to any sleeper. It boasts the softness and adjustability of a down pillow without flattening overnight. The interlocking fill resembles polyurethane, and many users complain that it's basically a really cheap material and not a comfortable pillow overall.
Considering the expensive price tag of My Pillow, we recommend sticking with a bamboo pillow for the ultimate in comfort and value.
Benefits of Owning a Bamboo Pillow
Because getting consistently quality sleep is an important part of being healthy, it's only natural that people would seek out a solution that provides the most health benefits. Because these pillows are naturally organic, anti-microbial, dust mite resistant and incredibly soft to the touch with no friction, people seek them out to help with issues such as migraines, acne and hair loss.
The ergonomic and adjustable features of these pillows also make them ideal for people who snore or have back and neck pain.
And finally, because these are natural pillows produced without harmful chemicals and pesticides, they're a top choice among pregnant women.
Find Out More: Best Pregnancy Pillows
Naturally Organic
Since bedding is in contact with our body's largest organ (skin), people are now focusing more attention on buying naturally organic materials. Sleeping on pillows that are not made from organic fabrics means coming into contact with chemicals, pesticides and other harmful ingredients that can cause discomfort and even long-term health challenges.
Read More: Is Your Pillow Toxic?
The process of growing bamboo is a naturally organic one, though there are some chemicals involved in the production, or spinning, of the fabric. By contrast, it has now been discovered that even organic cotton farming uses pesticides, so if you're looking for a natural organic solution, a bamboo pillow is the best choice.
View Our Guide: Best Rated Organic Pillows
Cooler Sleep
Our bodies tend to sweat at night in an effort to keep cool. Bedding made out of cotton or synthetics does nothing to help our body temperatures regulate. If anything, these materials make us feel even hotter!
Bamboo absorbs 40% more water than cotton, allowing the water (sweat) to whisk away from your body and evaporate more efficiently. This is the reason why these types of pillows and sheets feel cool to the touch.
There's nothing worse than waking up drenched in a pool of your own sweat! Fortunately, a bamboo pillow can keep your head cool and comfortable.
Want to know more? Check out our full guide for cooling pillows.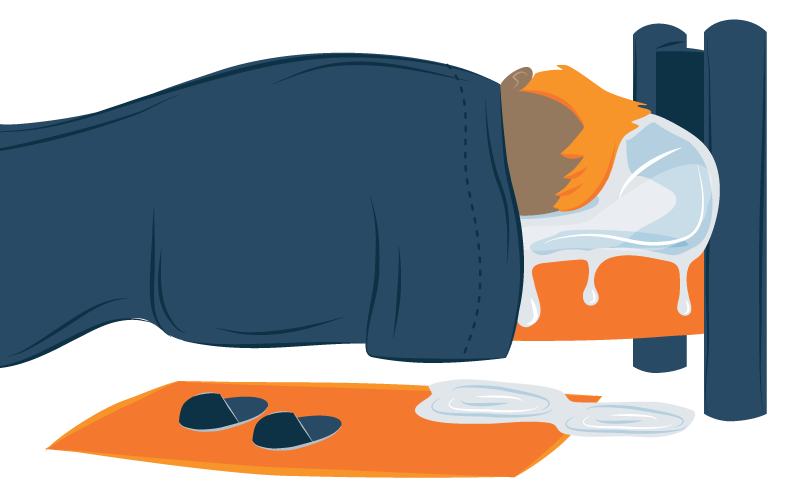 Great for All Sleeping Positions
The adjustable properties mean that you can customize the pillow to a form that is most comfortable for you. Many of them have zipper compartments where you can add or remove stuffing. This means that you can have a flat sleeping surface, or a tall, fluffy one. It all depends on you!
Because of the ability to customize the exact shape and size of the cushion, these pillows work equally well for side, stomach and back sleepers.
Anti-bacterial & Dust Mite Resistant
Bamboo contains a naturally occurring substance called "bamboo-kun," that gives the plant and its corresponding fabric protection against pest and fungal infestation. This benefits translates to anti-bacterial properties and resistance to dust mites.
Hypo-allergenic
In addition to not containing any chemical additives or materials that spark allergies, the resistance to dust mites (mentioned above) is also a key to making bamboo models hypoallergenic.
It turns out that the materials that dust mites excrete when they eat your skin cells can cause all sorts of problems in humans, ranging from allergies to asthma. For those that suffer from asthma, a bamboo pillow is an ideal choice.
Environmentally Friendly and Sustainable
Bamboo is considered an environmentally friendly and sustainable crop because it can be grown in areas where other plants aren't able to grow. It is also adaptable to varying water levels, unlike cotton, which requires irrigation. And since it requires no special pesticides or fertilizers to grow, no harmful chemicals are introduced into the earth's soil.
At the end of its useful life, it is also compostable and biodegradable.
Bamboo Pillow Aftercare Advice & Tips
Depending on which pillow you buy, your washing and care instructions will vary. The most important thing to do is to check your label and err on the side of caution.
The frequency with which you clean you clean your pillow is a matter of preference, usually every 2 to 4 months, and more frequently for people who have allergies.
In general, it's not recommended that the memory foam portion be washed in a washing machine. This will cause the foam to deteriorate. Instead of a washing machine, a gentle hand wash in lukewarm water and a mild, non-bleach detergent is best for cleaning your pillow.
To dry, lay flat, preferably in the sun.
On the other hand, you can and should wash the bamboo cover often. Make sure to wash the cover on gentle cycle only. It can be placed in the dryer on low, but again check your instructions because bamboo sometimes shrinks even more than cotton!
Your pillow should last for years, but here's a tip to know when it's time to replace it: fold it in half and then let go. If it opens right back in place, it's still in good shape. But, if it stays folded and doesn't move, it's definitely time for a new one.
Frequently Asked Questions about Bamboo Pillows
How Can I Fluff My Bamboo Pillow?
A lot of people are surprised when they first receive their bamboo pillow in the mail. To save space in the shipping process, the pillows are compressed tightly in their packages. After you take it out of the package, let it sit for 24-48 hours before using it. It will naturally expand to its natural shape.
To accelerate the process, you can also place the pillow in the dryer on low heat for about 15 to 20 minutes.
Need more details? Check out our guide on how to fluff your pillow.
Can You Be Allergic to Bamboo?
It is extremely rare to be allergic to bamboo. In instances where someone has an allergic reaction from sleeping on one of these pillows, it is most likely due to something that the bamboo fabric is blended with, the detergent used on the cover, or the propagation of dust mites, which have excretions that often cause allergic reactions and asthma.
Why Does a Bamboo Pillow Smell Like Mold?
If your pillow has been wet for extended periods, it can begin to smell like mold. To prevent that from happening, make sure you completely dry your pillow after washing it and before using it. If the moldy smell has already happened, you can get rid of the smell by washing the item gently by hand and drying in the sun.
New bamboo pillows can sometimes have a bit of a smell from the production process and external packaging. Once out of the package and left to air out, they have a neutral smell within a day.
Our Final Thoughts
These pillows are true wonders of nature. There are a lot of models to choose from, but the fact that these are easily adjustable, hypoallergenic and reasonably priced makes them an ideal solution for a night of blissful sleep.
Countless people have had incredibly positive experiences by making the switch. There are numerous stories of people who couldn't sleep comfortably in a bed for years after injuries and surgeries that are now sleeping like a baby on their brand new bamboo pillow.
The soft and smooth texture of the bamboo makes this one of the most comfortable materials to sleep on. Considering that we spend approximately one third of our lives in bed, it makes sense to invest in bedding that makes our experience as positive and pleasant as possible.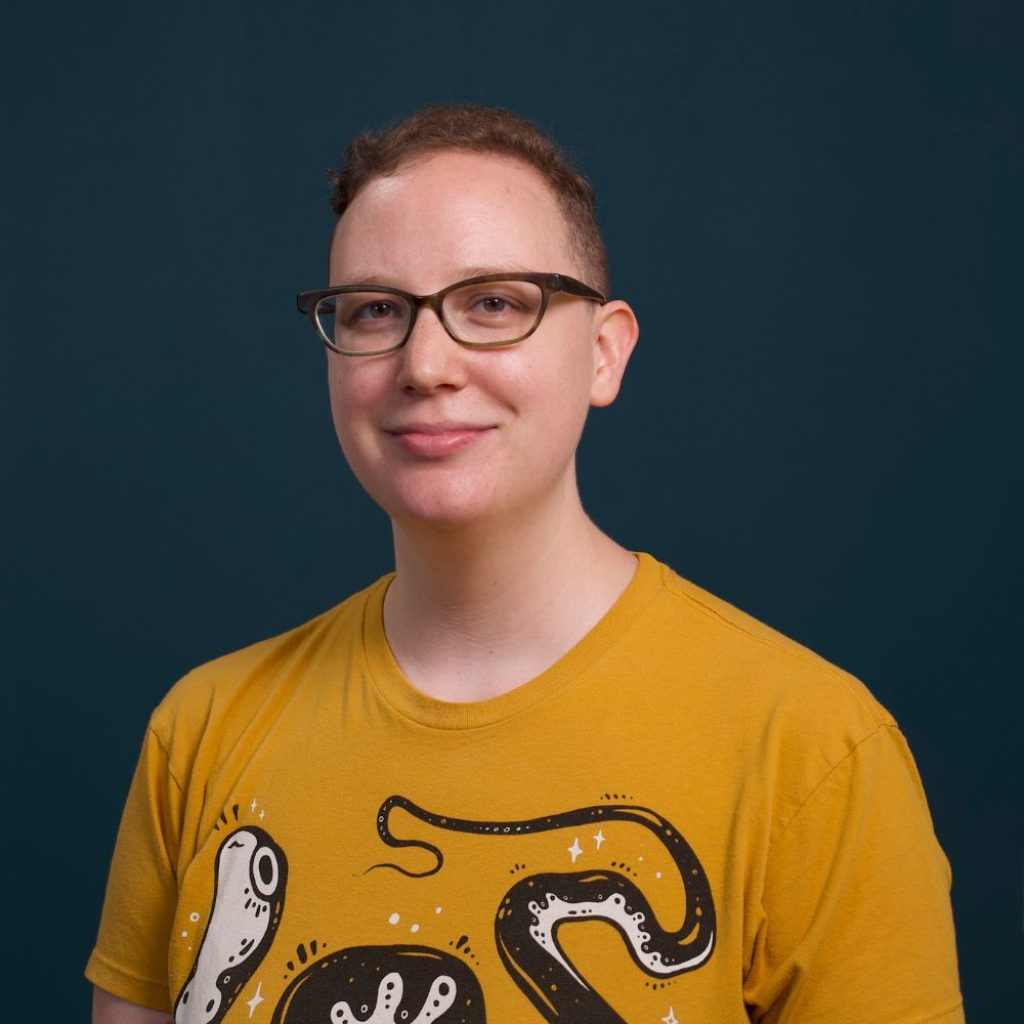 Melanie Kassel
Performance Editor
About Author
As Sleep Advisor's Performance Editor, Melanie writes and edits content throughout the site to ensure it's accurate, engaging, and up-to-date.
Resources: