When last did you do a pillow check? Have you ever done one? It's pretty simple, fold your cushion in half. If it bounces back into shape, it's still good. If not, it needs to be replaced. According to an article in the Daily Mail, the Sleep Council in the United Kingdom, recommends that you replace your pillow at least every two years.
In this post, we will have a look at whether or not the Classic Brands Conforma Memory Foam Pillow would be a good choice. Read on if you also want to know what to look for in a good pillow.
---
Construction
The inner is a single layer of viscoelastic memory foam, 5 inches thick. There are built-in channels to enable better breathability, and the inner is easy to wipe down. It should be noted, however, that the inner should not be soaked in or drenched with water unless absolutely necessary. Use a damp sponge to remove the worst of the mess and then allow it to dry before putting the cover back on.
If you do have to wash the inner more thoroughly, use a cold wash and gentle detergent. Allow it to dry completely before using it again.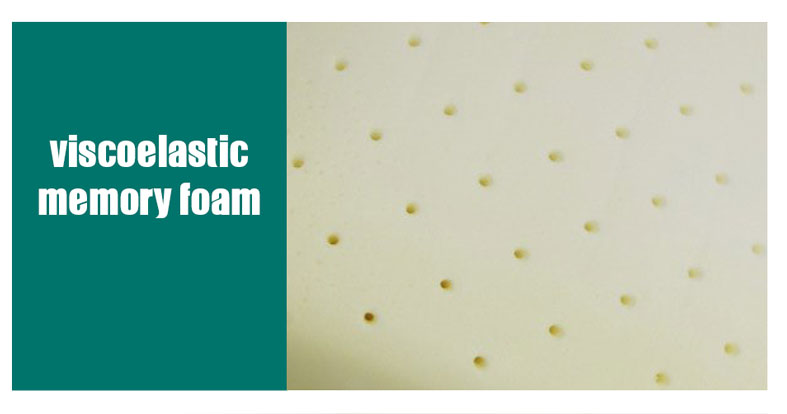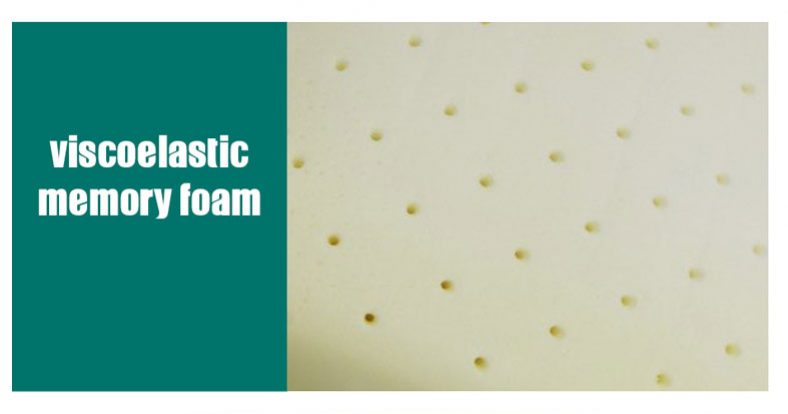 ---
Comfort, Support, and Feel
On a scale of one to ten, with one being the softest and five being the hardest, this comes off at about a 6 to 7. It does feel luxurious but still offers a good deal of support. If you like to sink right down into your cushion, or you like a flatter one, this is not going to be a good option for you.
This makes it an uncomfortable option for stomach sleepers, but it is perfect for side sleepers. Back sleepers will also be able to use this option quite comfortably. It is also great to use as a pregnancy pillow, providing just the right amount of support for your growing belly.
The air channels in the structure do seem to make a big difference when it comes to keeping your head cool. You don't really feel that they are there, but you do feel a lot cooler when you sleep.
The foam is naturally hypoallergenic and resistant to dust mites.
---
Cover
The cover is soft and made of a loose knit that breathes easily and feels lovely against your skin. It is simple to remove and can be washed along with your regular laundry. I would, however, recommend drying it on a low setting or as you usually would a sweater just to keep it in excellent condition for longer.
---
Sleeping Position
As a side sleeper myself, I cannot emphasize how important it is to have both your head and neck adequately cradled. Getting the exact right balance can make this a somewhat trying affair. I cannot say how much trial and error I have had to go through to find the precise right fit. It's why, to be honest, that the idea of throwing out my favorites after two years doesn't sit well with me.
If you are a side sleeper, I know you have been in the same position. It is not that I don't worry about what might be lurking in the depths of my old faithful, it is more the idea of finding a good replacement. I know how hard this can end up being and I don't want to have to go through all the hassle.
But we deserve a better sleep experience, and that is what Classic Brands has tried to make possible with this offering.
This is an excellent option if you sleep on your side because it has enough loft to keep your neck in alignment with the spine and enough give so that your head settles. This ensures that the head, neck, and spine are all properly aligned. It is comfortable enough to give you something to relax into but firm enough to ensure that adequate support is maintained all night long.
For a back sleeper, this will also be a comfortable option because it provides sufficient support for your neck, without being so firm that it holds it in a strained position. It does have a loft of five inches so, if you are a back sleeper, you need to take that into account as well. Do you like to sleep with your head slightly raised or as flat against the bed as possible?
If it is the latter answer, this is not going to be the correct solution for you.
Stomach sleepers should avoid this altogether because it is too firm and will extend your neck into an unnatural position. This could cause you an uncomfortable night's sleep or aches and pains when you wake up in the morning. Rather have a look at some down cushions as an alternative, or our top picks recommended especially for belly sleepers.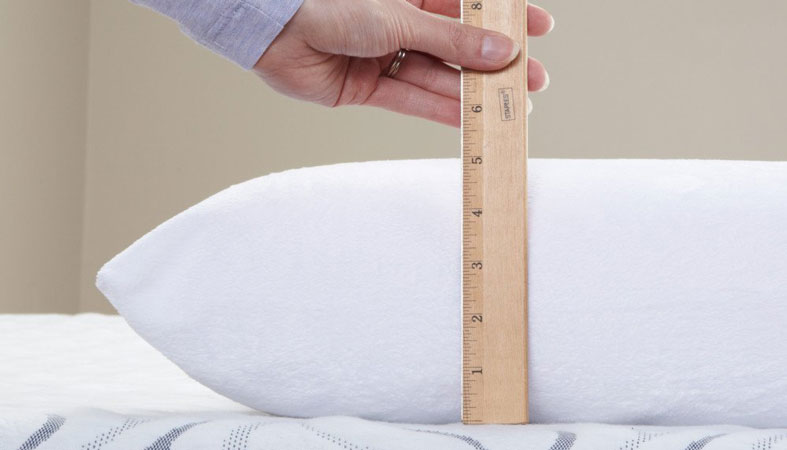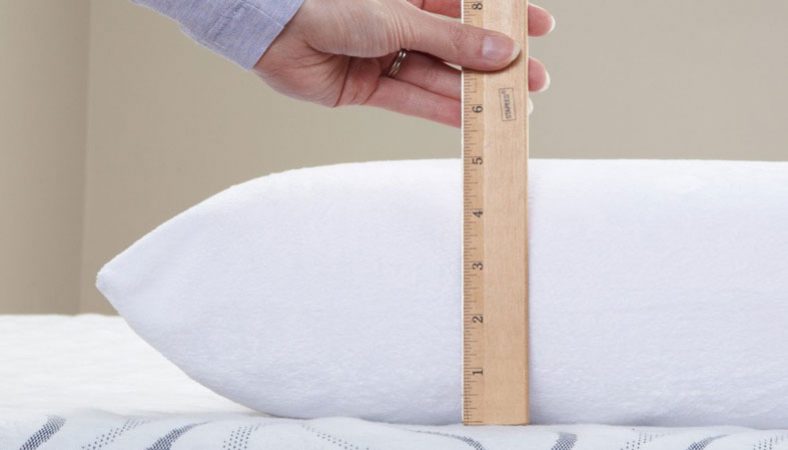 ---
Additional Information:
Warranty: 3 years
Trial: No sleep trial
Weight: 4 pounds
Smell: Slight off-gassing when first opened. Remove the cover and wash the cover and allow it to air out for at least twenty four hours and it will be fine.
Price: Reasonable
---
You will like Classic Brands Conforma Memory Foam Pillow if:
You are a side sleeper and want more support.
You are a back sleeper and like to have excellent support for your neck.
You are a hot sleeper – the built-in air channels are doing an excellent job of keeping the air circulation going. The looser weave of the cover facilitates efficient air transfer.
You want something firm that won't flatten after a few months.
You like to be able to remove the outer casing to wash it.
You like to be able to spot clean the inner.
You don't mind that it should not be wholly submerged too often. If you like to wash the inner every couple of months, this is not the right option for you.
You don't need to change the shape. Because of the solid construction of the inner, it will not change shape ever.
---
Conclusion / Summary
In terms of value and quality, the inner is really great. It will keep its shape and provide medium-firm support that will suit most sleepers. The air channels in the center are an excellent innovation and will come in really useful during those sultry, hot summer nights.
The cover feels soft and is simple to keep clean. The fact that you should not wash the inner can be something of a let-down to some. However, since the material is resistant to bacteria, microbes, and fungus, this should not pose much of a problem.
If it really is a concern for you, you could consider placing an extra case on the top of the current one.
All in all, though, it's a relatively minor concern. The price for this item is certainly not bad, and it will last a long time.
If you still feel you need some more options to choose from, our List of Top Rated Pillows of 2021 could help you with your decision.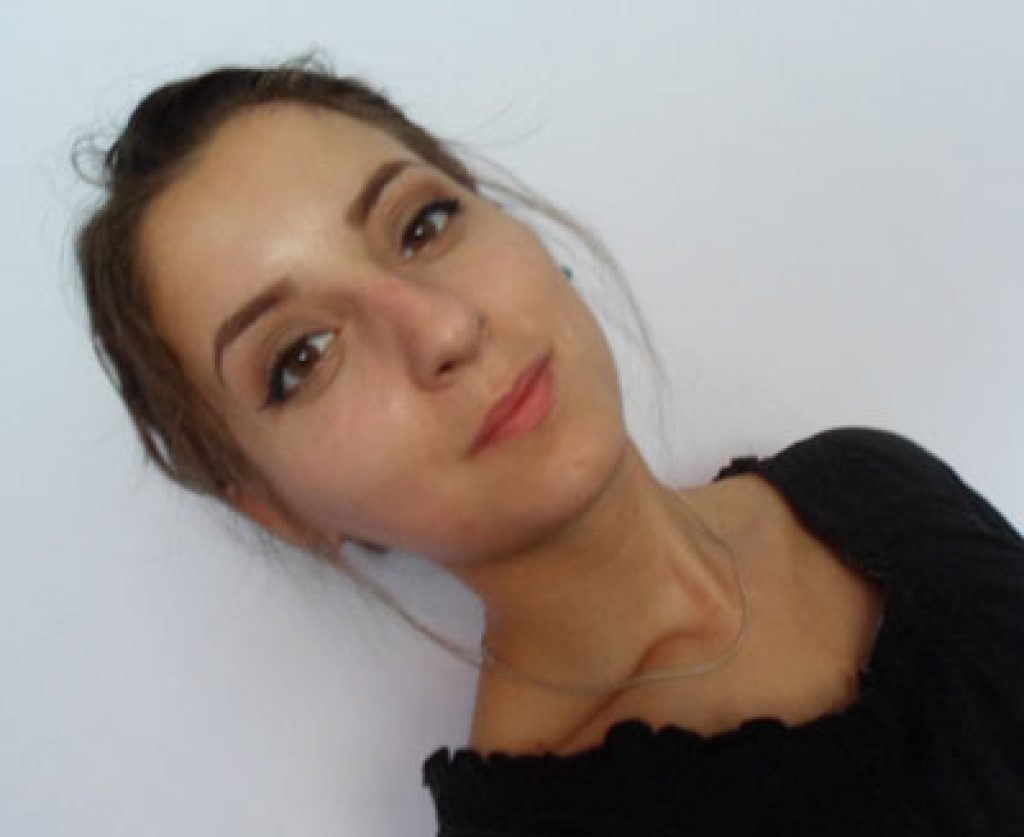 Olivera Jancikin
Content Writer
About Author
Olivera is a content writer for Sleep Advisor and is enthusiastic about sleep. She firmly believes in the benefits of daytime naps on top of getting a full 8-hour sleep at night.