Transparency Disclosure – We may receive a referral fee for products purchased through the links on our site...

Read More

.
Your quality of sleep is so important to all aspects of your life that any extra comfort you can provide yourself during the night pays great dividends. After your mattress, your bed linen is what is going to have the most impact on your sleep quality. Are you tired of bedding suppliers that promise so much and deliver so little? Do you want to find the softest, most comfortable sheets to boost your sleep quality?
Have you ever wondered how the bamboos sheets from Bamboo Sheets Shop measure up? Let's explore this further.
Bamboo Sheets Shop is a relatively new online retailer, but they have become quite popular fast and are making a name for themselves when it comes to producing a quality product.
Bamboo Sheets Shop Sheets – Key Features
Your bundle will have both a flat and fitted sheet and two matching pillowcases.
You have the choice of five different colors overall.
Depending on the color chosen, you can select a range of sizes starting with double.
A high thread-count of 500.
100% natural fiber – the fabric is made from bamboo fibers.
Sateen finish. (Feels like satin and has a sheen.)
Can be washed with your laundry.
Hypoallergenic.
Pros and Cons
Pros:
Very soft to the touch.
Feels silky smooth.
Hypoallergenic
Can be washed with your regular laundry.
Cons:
The fabric wrinkles easily.
It is a pricier alternative.
Material/ Style
What sets these sheets apart is that they have an exceptionally high thread count of 500. This makes for a really high-quality feel and finish. The higher thread count makes them more durable as well. This is a sateen weave finish, so it does have a subtle sheen to it and feels soft and silky against your skin.
They achieve this by using rayon that has been produced from bamboo fibers. Bamboo is a more sustainable option than cotton and offers a similar level of durability. In the long haul, this works out as a more bio-friendly alternative to your traditional cotton fibers (you can read more about it in our comparison here).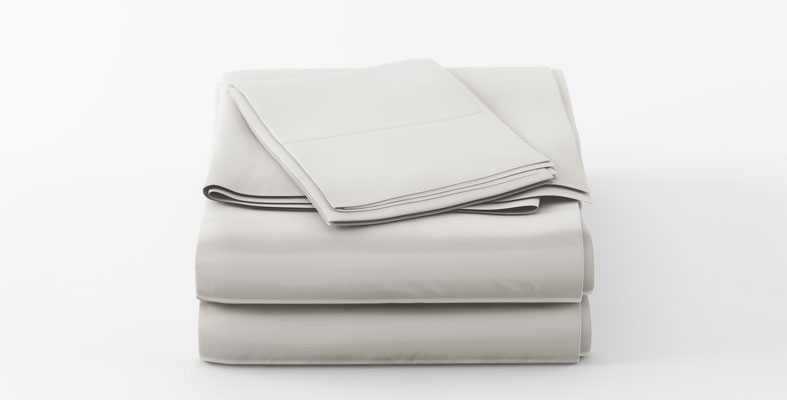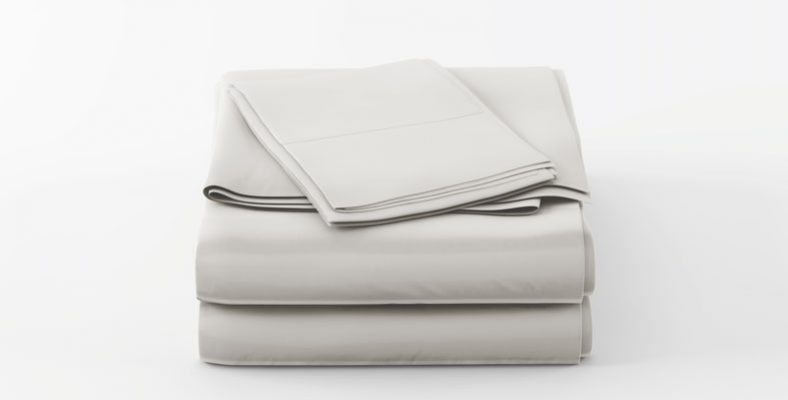 Build Quality
Here this product stands up quite well. Just like the bamboo fibers, they are made out of, these sheets are resistant to dust mites and are hypoallergenic.
The Okeo-Tex certification puts your mind at rest when it comes to the chemicals used during processing. This certification means that no harmful chemicals were used in the production of them.
The higher thread count makes for a thicker and more durable fabric. These are not items that will fall apart after a few washes. The stitching has been done to match the quality of the material, and it is finished off well.
Durability
Shrinkage is the primary concern when it comes to bed linens and, with any natural fibers, it is a concern. The company admits that there may be some shrinkage initially. There is a slightly higher risk of shrinkage with bamboo than with cotton, but the manufacturer has allowed for that by making them bigger than normal.
Still, shrinkage will be limited to no more than about 6% and will ease off after the first couple of washes.
The other aspect to consider is how well the fabric holds its shape and how much runoff there is in terms of color.
In both areas, the bamboo material does well – it holds up well to washing and does not shed its dye as easily.
Weight
What is nice about these sheets is that they are relatively light-weight, despite the high thread count. This is because the fibers used in their manufacture are also pretty lightweight. The difference between these and other similar products is that these have a sturdier feel to them.
According to reviewers, they are still a lot more lightweight than cotton, though.
Overall, they drape nicely and have enough weight to keep them in place. The weight is light enough for use in summer but sturdy enough to provide a comfortable barrier between you and the elements in winter.
Feel and Comfort
If you love the feel of satin, you are going to love these. The material feels smooth and feels sturdier. With this particular weave pattern, the feeling is more like you are sleeping on silk. It is a more luxurious option and will remind you of the touch of sheets in a high-end hotel.
The higher thread count would be of concern when it came to breathability if the fibers did not breath as well as they do. This is where there really is a marked difference between cotton and bamboo fibers. Bamboo breathes better than cotton and performs as well in the moisture-wicking category.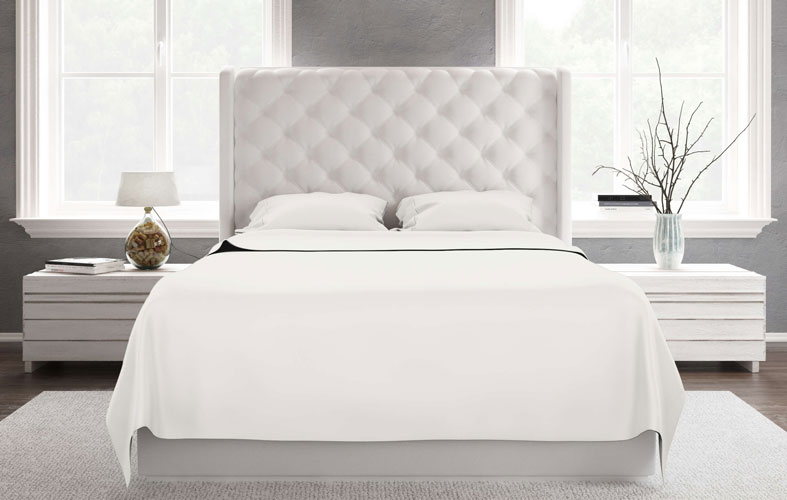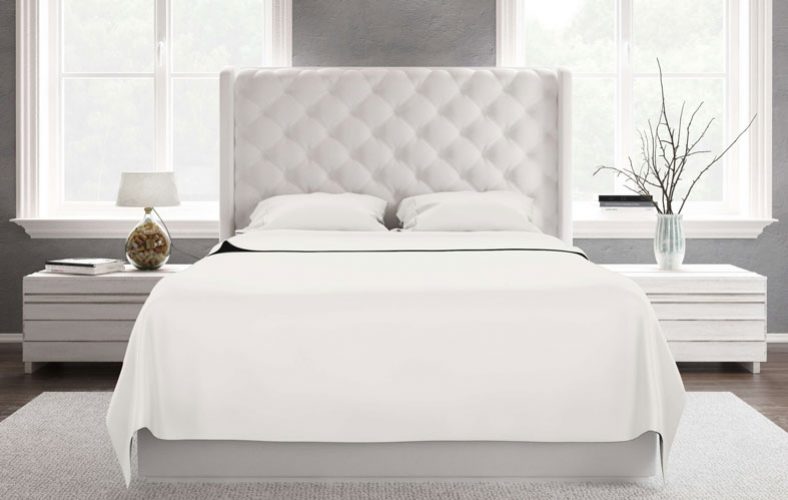 Price/ Value
The one downside to materials made from bamboo is that they are more expensive. This is not the most cost-effective option. The upside is that the material is naturally hypoallergenic and resistant to dust mites. If you care for it properly, this linen will last you for a long time. This helps to negate some of the sticker shock you might experience when buying it.
In terms of value for money, you have to consider the feel of the material, the potential improvement in sleep quality as well as the durability overall. No other natural fiber feels quite the same or has the same level of softness. This is a huge advantage for bamboo.
Who Should Buy Bamboo Sheets Shop Sheets?
 Someone who would prefer a more natural option. Not only are these sheets Okeo-Tex certified, but they are also completely biodegradable, so you know that they are better for the environment than the more traditional alternatives. In addition, growing bamboo is a lot easier than growing cotton and processing it takes a lot less water so, in this respect, it is also better for the environment.
Someone who likes silky sheets. You should get these if you like the idea of being able to slide in between the layers and you prefer a satin-like texture against your skin.
Someone who wants something that feels sturdier.
If you are a hot sleeper. The breathability factor here is a significant advantage.
You want a product that will last for quite a while. And, when you are paying a higher price for something, you naturally want a better quality that will last longer.
Who Shouldn't Buy Sheets from Bamboo Sheets Shop?
Someone who has a very restricted budget.
Someone who prefers the feeling of cotton to the feeling of satin. There are people out there that cannot stand the feeling of anything silky against their skin. If you are in this category, these are not the right choice for you.
You want something for a short period. This is an investment; there is no doubt about it – this is not the kind of thing that you buy to use once in a while or for a short stay at someone else's home.
You are prone to spills and stains. Cleaning these is easy, but you cannot use harsh chemicals to clean them or wash them on the hot cycle. If you have a tendency to spill stuff in the bed, or have kids that have this same tendency, this is not the right choice for you. You cannot bleach these either.
Conclusion
---
What really differentiates these sheets from their main competitor's offering is that they are softer to the touch and have a much higher than normal thread-count. This makes them slightly heavier than other alternatives but also more durable. Breathability is not adversely affected by this extra weight.
This a good option if you want a more luxurious feel – the weave makes these feel smooth and silky, and they come in a variety of colors.
Sure, you will pay a bit more for this option, but you also get a feeling that is unique to the brand. If you like the sensuous feel of silk, this product may be just what you are looking for.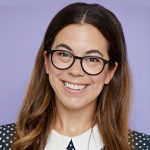 Jill Zwarensteyn is the editor for Sleep Advisor and a certified sleep science coach. She is enthusiastic about providing helpful and engaging information on all things sleep and wellness.
Based in Los Angeles, she is an experienced writer and journalist who enjoys spending her free time at the beach, hiking, reading, or exploring new places around town.
She's also an avid traveler who has a personal goal of being able to successfully sleep on an airplane someday.