Transparency Disclosure – We may receive a referral fee for products purchased through the links on our site...

Read More

.
We love a company with a good story.
Parachute was founded by a former Executive Assistant, Ariel Kaye, who fell in love with the sheets at a hotel she stayed at on the Amalfi Coast in Italy. When Kaye returned to the US, she looked for similar bedding that was affordable, and still had the same luxurious softness.
She quickly discovered that there are a lot of brands out there, but very little differentiation and, even worse, many of the options she found were soaked in chemicals.
By 2014, Ariel made her vision of European-style, affordable luxury sheets a reality, and Parachute was born.
Let's explore the features, feel and build quality of the Parachute sheets in our full review below.
Parachute Sheets – Key Features
Made from European flax (linen)
Garment dyed in small batches means each piece has a unique color
Continuous elastic hem
Fits mattresses up to 16 inches deep
OEKO-TEX 100 Certified
60-day trial
Returned items donated to Habitat for Humanity
Fitted and top sheets sold separately
Pros & Cons
Pros
Stylish packaging
Option to buy only a fitted or top sheet if needed
Neutral color palette makes it easy to match your décor
Eco-friendly
Stain resistant
Risk-free trial
Local pick up available if you are near their Venice Beach showroom
Cons
Higher priced than some other brands
Items sold separately
Limited color palette
Material / Style
The material is European flax, also known commonly as linen. Unlike percale and sateen, which are sleeker and smoother, linen has a textured look and feel. It's ideal for a lie-in and gives a room a cozier look.
The material garment-dyed and stonewashed. The effect is a broken-in look and feel, which is incredibly comfortable, but looks like it has been pre-loved.
The packaging is a unique touch as well. Each piece comes in a bag that's the same fabric as the sheet itself. It's ideal for repurposing, either as a shoe bag or to keep your suitcase organized when you travel.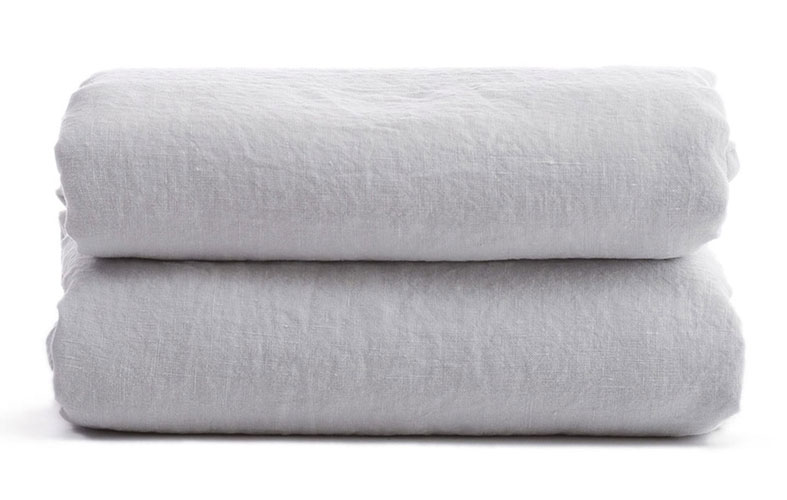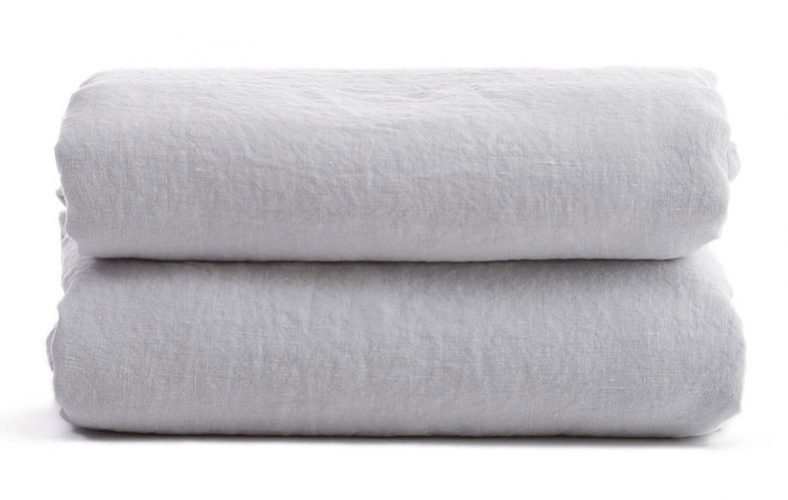 Build Quality
European flax is a hearty fabric. Also, the factories where Parachute sources their linen are staffed by master craftsmen who specialize in bedding. These items are expertly made.
Because they're made in small batches, the factories keep a close eye on quality. They watch out for inconsistencies in color and loose threading. Since each production run is small, they are able to catch any quality issues before they become widespread and taken any defective or less-than-perfect units off the line.
Durability
These linens are built to last. Unlike other bedding sets that tend to unravel and fall apart of the years, Parachute linens get better with age. If cared for properly, expect these linens to last you for at least 20 years.
Also, almost all washing instructions, no matter what the brand is, will specify not to use bleach, which is unfortunate as bedsheets are prone to staining. However, Parachute's linen is stain resistant, so even if there's a spill or accident, the stain isn't likely to set in. In fact, linen is known to repel dirt!
Weight
Linen is naturally heavier than cotton, Tencel, bamboo or polyester. However, these sheets won't make you feel hot or weighed down. They're actually rather lightweight and breezy considering that linen is often on the heavy side.
One of the most unique features of linen is that it is breathable and keeps you cool, which is why it's an ideal summer fabric. So, whether you want to stay cool or feel snug and cozy, this material is versatile enough for both.
Feel & Comfort
Parachute refuses to play the thread count game. It's been a longstanding myth that a higher thread count means a better-quality product. That's only true up to a point. The idea behind linking thread count to quality is that by putting more threads in a smaller space, you create a fabric with less space or roughness between the yarn.
Therefore, the higher the thread count, the higher the quality, right? Not so fast.
There's a finite number of threads that will fit in any one space, and in order to game the system, brands that wanted to stand out would double the numbers of a two-ply leave. So, a 200 thread count item that was two-ply suddenly became 400 thread count.
Since Parachute acknowledges that thread count and comfort aren't related, they don't list this metric on their labeling.
When you first get your Parachute linens, they might not feel quite as soft as other brands you're accustomed to. Parachute claims that they don't artificially soften their bedding the way their competitors do. However, the sheets do get softer over time.
The linen fabric is also known for being more breathable than other materials. The result is you stay cool in the summer and warm in the winter.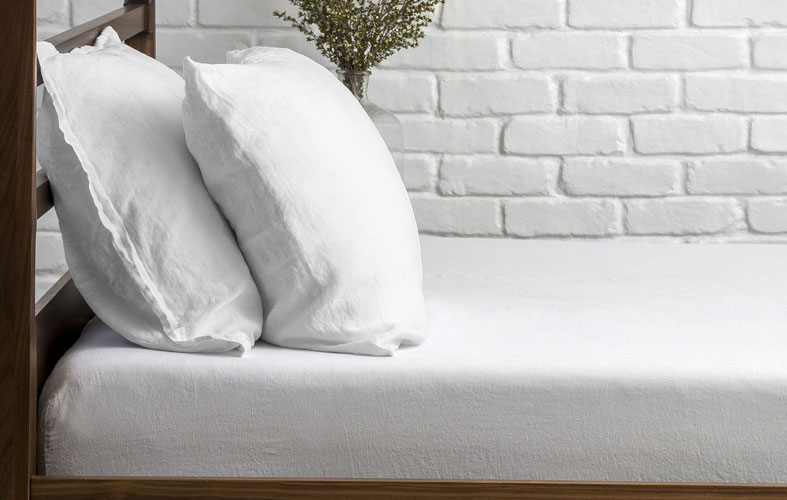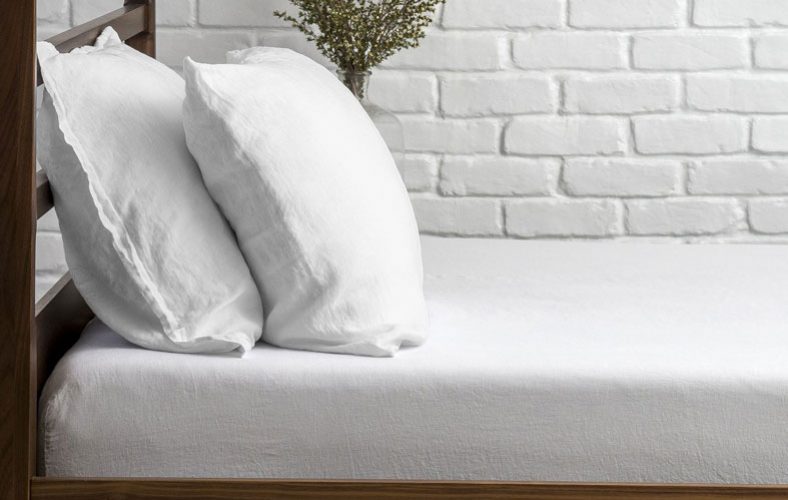 Price / Value
These sheets certainly aren't cheap, but the material is so luxurious that we think the higher price tag is worth it.
One thing we appreciate is that you have the option of buying only what you need instead of buying a whole set and having useless extras lying around.
We have tons of mismatched bedding at our home. Sometimes the elastic wears out, and we have an orphaned top cover. Other times, the top sheet rips within a couple of years. We end up having mismatched sets, and it's not cute in a shabby chic kind of way. It just looks lazy and sloppy.
Now that we know about Parachute, we can buy only what we need to get back on track with matching colors again.
Who Should Buy Parachute Sheets?
You desire a European feel: If you want to experience the feeling of a luxe European hotel, you'll find that Parachute sheets help recreate that experience.
You tend to sleep hot: Linen can absorb a lot of moisture, i.e. sweat, before feeling wet. If you tend to feel warm at night and are prone to sweating, the linen fabric will keep you cool.
You have a thicker mattress: Also, if you have a thicker mattress, it can be challenging to find something that fits it properly as most brands only accommodate mattresses up to 14" thick. Parachute's sheets are suitable for beds up to 16" thick.
Who Shouldn't Buy Parachute Sheets?
You don't like wrinkled sheets: If wrinkled bedsheets both you, then Parachute's linen will drive you bonkers. It will never have the smooth sateen finish, so if you prefer that look and feel, Parachute does offer a line of sateen sheets you might like better.
You're on a budget: If you need a complete linen set, keep in mind that you're going to pay more. Considering the founder's mission was to provide affordable luxury, we don't consider this brand to be particularly affordable. However, quality sheets are an investment. If you want something that will last, you may find comfort knowing that you won't have to replace these anytime soon.
Conclusion
---
Parachute's proximity to the beach gives their overall aesthetic a beachy feel. If you want your linens to feel cozy and relaxed, you can't go wrong with Parachute. Considering that linen sheets can last up to 20 to 25 years, these sheets will be an investment that could last for a long time!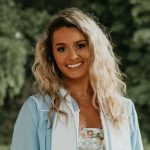 Katie Simpson is an editor for Sleep Advisor. She brings her experience in the wellness space, specifically in testing products and writing honest reviews, to the Sleep Advisor site where she provides helpful information on mattresses, sleep accessories, sleep health, and more.
As a former insomniac and dedicated back sleeper, Katie loves sharing her newfound appreciation for sleep with others. She's also an advocate for cranking the thermostat down at night — setting the temperature above 68 at night should be a crime.
Outside of work, her passion for living a healthy lifestyle continues in the gym, where you can find her lifting weights and doing yoga.