Top 9 Throw Blankets Reviewed
Biddeford Comfort Knit
HIGHLIGHTS:
4 size options
Material: Polyester
Multiple color options
10 heat settings
Auto shut off feature
UL or ETK Intertek tested and approved
This electric blanket comes with ten heat settings to keep you warm all night long. It's designed for the bed and is available in sizes ranging from twin to king, but you can easily bring it along with you to the sofa. In fact, if you do plan on using it as more of a throw blanket, you may save yourself a few bucks and get the twin size instead of the more expensive queen or king-sized blanket.
This sherpa-style blanket has a soft surface offered in a variety of different colors with white fleece on the inside. You can choose from solid colors including chocolate brown, brick red, gray, cream, and two shades of blue.
Beautyrest –
Plush Heated
HIGHLIGHTS:
Size: 60″ x 70″
Material: Polyester
Multiple color options
3 heat settings
Auto shut off feature
UL and ETK Intertek certified
Beautyrest is known for being innovative, and their throw blanket game is strong. Not only did they design an electric blanket that's meant to be used as a throw blanket with dimensions of 60 x 70 inches, but they've designed it in a modern Ogee pattern that can be very appealing.
The blanket is also available in nine different colors, including black, purple, and teal.
A unique feature of this throw blanket is its use of smart technology that automatically adjusts the temperature based on the room temperature and your body temperature. If you often find yourself to be the coldest person in the room, this could be the best throw for you.
Sunbeam Microplush
HIGHLIGHTS:
Multiple size options
Material: Polyester
Multiple color options
3 heat settings
Auto shut off feature
As a trusted brand, Sunbeam offers a throw blanket for practically every style and individual need. Their microplush line has a smooth, luxurious, and silky feel. It's also available in both solid colors and prints such as cheetah, fleur de lis, zebra, and plaid.
Sunbeam also has options with electric heating capabilities, and the blanket is machine washable and dryer safe.
Qbedding, Inc. Luxury Collection
HIGHLIGHTS:
Multiple size options
Multiple color options
Material: Microplush poly fiber
Easy care
Qbedding offers their blanket in four different sizes, ranging from a small throw that's 50 x 60 inches all the way up to a king-sized blanket designed for the bed. The microfiber material is soft and plush, making it a lovely option for cozying under on chilly nights.
You my choose from 18 styles and colors, including some kid-friendly prints like pastel-colored florals, star prints, and even a baby chick print that's complete with cute red bows.
The price points are reasonable, making this brand one of the best throws for both versatility and budget friendliness.
Sunbeam Fleece
HIGHLIGHTS:
Multiple size options
Material: Polyester
Multiple color options
3 heat settings
Auto shut off feature
The Sunbeam Fleece option may be similar to the Microplush but the difference is in the fabric composition. While both are polyester, the Sunbeam Fleece has a quilted and silky upper layer with a layer of cozy white fluff underneath that serves as an insulator to keep you warm.
This blanket also has electric heating capabilities, and has an extremely durable construction. This means it should last for years and it shouldn't break the bank.
BEDSURE Sherpa
HIGHLIGHTS:
6 size options
Material: Polyester fleece and Sherpa
Multiple color options
Reversible design
Easy care
The BEDSURE Sherpa fleece throw is available in every color of the rainbow, and then some. Choose from 18 colors and patterns, including a wintry snowflake print. BEDSURE's throw blankets are stain resistant, so you can let your pets and kids enjoy them without fear of them being ruined due to a spill or accident.
They're also fade and wrinkle resistant, which is important because it means your blanket should look newer longer. Plus, who wants to iron a giant swath of fabric every time it gets laundered? Unlike other types of plush fleece material, the BEDSURE has an anti-pilling finish, and it's also suitable for sensitive skin. You can choose from four sizes, ranging from throw to king.
PAVILIA Plush Sherpa
HIGHLIGHTS:
Size: 50″ x 60″
Material: Microfiber sherpa
Multiple color options
Plush fabric design
Easy care
This microfiber plush fleece throw blanket comes in two sizes: 50 x 60 inches, and 60 x 80 inches. It's warm and cozy, yet also lightweight, meaning you can literally "throw" it anywhere. The nubby fleece comes in fun shades like pink and sea blue, which can be a perfect accent to any playful room.
Another unique feature of the PAVILIA Plush Sherpa is that claims to get softer with every wash! While other blankets may pill or become rough when washed, this brand should only improve.
Pendleton Yakima Camp
HIGHLIGHTS:
Size: 54″ x 66″
Material: Pure virgin wool/cotton blend
3 color options
Fabric woven in American mills
Dry clean
Pendleton is known for their winter-friendly cozy gear, and the Yakima Camp Wool Throw is no exception. It measures 54 x 66 inches, so it should be large enough to keep you warm without being a hassle or burden to cart around the house. The stripe color options are warm and hearty while each item has a brown leather Pendleton branded patch, adding a touch of elegance and class to this lovely home accent piece.
The care instructions are dry clean only, so make sure you avoid putting your wool throw in the washing machine. Also, Pendleton products are made in the USA, so you get the added benefit of supporting domestic labor when you buy this brand.
Exclusivo Mezcla
HIGHLIGHTS:
6 size options
Material: Microfiber poly
Multiple color options
Brushed plush fabric
Easy care
This velvet plush material is exceptionally priced considering the high quality and luxurious-looking fabric. The colors are bold and lush, allowing you to feel rather luxurious! The Exclusivo Mezcla is also available in four sizes, from 50 x 60 inches all the way up to a king size. The material is resistant to fading and wrinkling, so it should be exceptionally easy to care for.
If you want something that feels like velvet but costs a fraction of the price, you may just fall in love with the Exclusivo Mezcla.
What Are Throw Blankets?
Throw blankets are typically decorative pieces. They add a statement to a bed, sofa, or room in a way that can be relatively inexpensive and easy to personalize. By choosing something that reflects your personality or has a bold pop of color, you can completely change the look of a room.
They are often smaller than a regular blanket. Traditional blankets are usually the size of sheets, and can be used as another layer on the bed for sleeping. Throw blankets, on the other hand, can be sprinkled throughout the house, wherever you want a source of warmth or a decorative accent.
Although a throw blanket may be decorative it can be useful, too! While blankets are longer and intended to cover up more of the body, throws can also keep you warm in alternative settings, like getting cozy on the couch while watching television.
Throw Blanket Buyer's Guide
Fabric
When shopping for a throw blanket, it is easy to be guilty of choosing something that looks pretty on the shelf, the showroom, or a catalog. While the look of the throw blanket may be a high priority, it may be beneficial to first consider the fabric, especially if you plan on using your throw blanket for more than just decoration.
If you have children or pets, you might prefer something synthetic and easy to take care of. Alternatively, a luxurious fabric like cashmere or down may be more to your liking for getting cozy.
The thickness of the material should also be a consideration. If you're looking for something to shield you from breezy summer nights, you may want something different than if you need extra warmth in freezing temperatures.
Size
These products come in varying sizes, depending on the brand and their intended use. Smaller varieties are commonly around 50 x 60 inches or 45 x 70 inches. These blankets can look fantastic folded and draped over furniture, but typically only satisfy a single adult at a time.
Larger throw blankets tend to be about 70 x 90 inches, though there are variations. These blankets should be big enough to envelope cuddle partners, but the larger size can lead to a more bulky look when folded and thrown over the back of a chair, for example.
Design
A throw blanket can come in what seems like a trillion different designs and patterns, so while it can be exciting to shop around, it may be overwhelming to choose one. When it comes to design, try to evaluate the room where you be putting the blanket and decide what purpose you may want the blanket to serve. You may ask yourself if you want an accent piece or something that simply complements your décor.
Color
Throws are available in every color imaginable. A color that goes well with your existing décor and that you enjoy looking at will likely make the best throw choice for you. While a neutral color will usually fit in just about anywhere, it could also blend in too much so don't be afraid of going bright and bold.
Feel
How your blanket feels is important if you plan on having physical contact with it. Soft, silky, fury, chunky, or rugged, there's no right or wrong blanket; it's a matter of preference. Along with the feel of the material, keep in mind that the weight of throw blankets can vary depending on how they are constructed.
Pricing
Budget can be a concern, especially if you plan on getting multiple throws for different purposes. Try to determine your budget and only shop at places that fit within your range. Discount stores and online outlets offer low-end options, while luxury brands easily charge hundreds of dollars for a single blanket.
Remember that some materials may require special care with cleaning. Your investment in the blanket will increase every time you pay to have it dry cleaned or otherwise pampered.
Types
Wool
Wool is one of the warmest fabrics available and tends to have a texture that makes you want to snuggle up with a cup of hot cocoa in front of a fireplace. Pair a wool blanket with a plaid pattern and it can make a room feel immediately more cozy.
Some people find that wool makes their skin itch; however, if you're just draping a wool throw over your clothed body on the sofa to watch television or read a book, then you're not as likely to be affected. If you are very sensitive, maybe look for another fabric, perhaps a synthetic blend.
Electric
Electric throw blankets may feel like an incredible luxury, but they tend to be moderately priced. Look for brands that provide uniform heating, timers, or easy-to-reach shut off switches for ease of use.
While electric blankets are typically considered safe, the biggest danger may be that you never want to leave the bed or couch when you're using one!
Get More Info: Are Electric Blankets Safe?
Fleece
Plush fleece fabric can be low-cost, durable, easy to take care of, and can come in multiple colors and patterns. Fleece is also easy to decorate with. Because of the low price, you can take a gamble on the color, and as soon as you're bored with it, you can get a new pattern or shade without blowing your decorating budget.
Fleece is often reversible, too. You can choose to use the soft, flannel front or the cozy fleece on the interior. It's like having two throw blankets in one!
Cotton
Cotton blankets tend to be woven into a knit fabric like the classic cable knit sweaters. These are fantastic for nautical themed rooms or if you want your room to give off a Hamptons or coastal vibe.
If you're environmentally conscious, look for 100 percent organic cotton made with eco-friendly dyes.
Knit
These days the knits seem to be all about chunkiness and it's no different with a knit throw. They're relatively easy to make if you're feeling crafty, or you can pick them up online for a reasonable price.
They don't always fold as easily as a slimmer profile version, but their drape is lovely and while adding texture to the environment.
Organic
Organic materials are usually better for you and the planet. They tend to be more expensive, so you'll want to weigh the benefits of buying organic and see if it makes sense for your budget.
Faux Fur
Faux fur can make everything look cozy. Even the versions that look and feel like the real thing are still budget-friendly. Faux fur can be available in a variety of colors from natural tones that look like they came from the animal to bright neons that pop.
Cashmere
Cashmere comes from a specific breed of goat in parts of Asia. The material is known as being incredibly soft and lightweight. It's arguably warmer than wool without the dense material and the allergies but be aware that a cashmere throw may come with specific washing instructions.
The price of cashmere can be extremely high, so shop wisely and look for sales when possible. While a cashmere throw may sound luxurious, in some cases it may be more work than you're looking for.
Alternative Mink
Alternative mink can add class to any room without any animal cruelty. It can be soft and silky, too! If you've got a wintry-themed cozy environment, or you want to add a hint of Game of Thrones to your room, consider a large alternative mink throw to drape in your home.
Down
Down comes from goose and duck feathers. It's incredibly luxurious and provides a layer of insulation that should keep you warm in the winter and cool in the summer. The prices tend to be high but there are alternative down options if you're on a budget. It's almost as good as the real thing, and it's a fraction of the price.
Microplush
Microplush tends to be a thinner fabric, and it feels and looks a lot like velvet. Unlike microfiber, it won't necessarily wick away moisture, but it should keep you just as warm, if not warmer. It's also relatively easy to care for as it can be put in the washing machine without fear of the colors bleeding or fading.
Tips for Decorating with Throw Blankets
Make it Pop
If your living room is filled with solid colors and neutrals, a throw can make a bold statement, especially when placed on the bed or draped over a chair. A bright color may both complement and contrast with the rest of your neutral color palette. Or consider making this piece of fabric the focal point of the room by choosing a distinct pattern.
Go for Warmth
Some rooms can look cold and un-lived in, especially if you've mastered the clutter game and your home is impeccably tidy. Look around your living space and see where it can use a hint of warmth. If your sofa is bare or you have a lonely looking chair or bench, consider draping something over it to add warmth. Just be sure to not put your new wool throw too close to the fireplace.
Revive Old Furniture
If you've got a stubborn stain that won't come out or a hole on the arm of a couch, covering it with a throw is a genius work of camouflage. This is especially true if you otherwise love the piece and are reluctant to get rid of it or simply want to make something look new again.
Frequently Asked Questions about Throw Blankets
Are there luxury brands?
Yes, department stores and upscale boutiques carry a wide range of luxury brands that can cost upwards of $200. Designers like Roberto Cavalli, Missoni, and Loewe provide options that cost close to $1,000. These blankets are made from premium materials.
Is it better for beds or sofas?
Either! Throw blankets can drape well over a sofa or bed. This comes down to personal preference and where you are looking to decorate.
Folding a throw in thirds and putting it at the foot of your bed can help warm your feet at night, add some color and class to your bedroom, and can be easily accessible if you want to pull it up around your body on an especially chilly night. Keep in mind that your blanket size may vary and while one may drape well at the end of a bed, another may be better suited for an armchair.
Is it recommended during winter?
Yes, absolutely! Throw blankets can be a great compromise if one person in the house is cold while the others are comfortable. Wrapping oneself up in a blanket is an effective (and inexpensive) way to supply some extra warmth. With the right blend of breathable but warm cotton, your throw blanket could work year round.
Conclusion
Not only can throw blankets keep you warm, but they are also a useful decorating tool. They can add color and personality to a living space and hide stains and holes on furniture. With the wide varieties of style and price, the best throw for you should be somewhere on our list.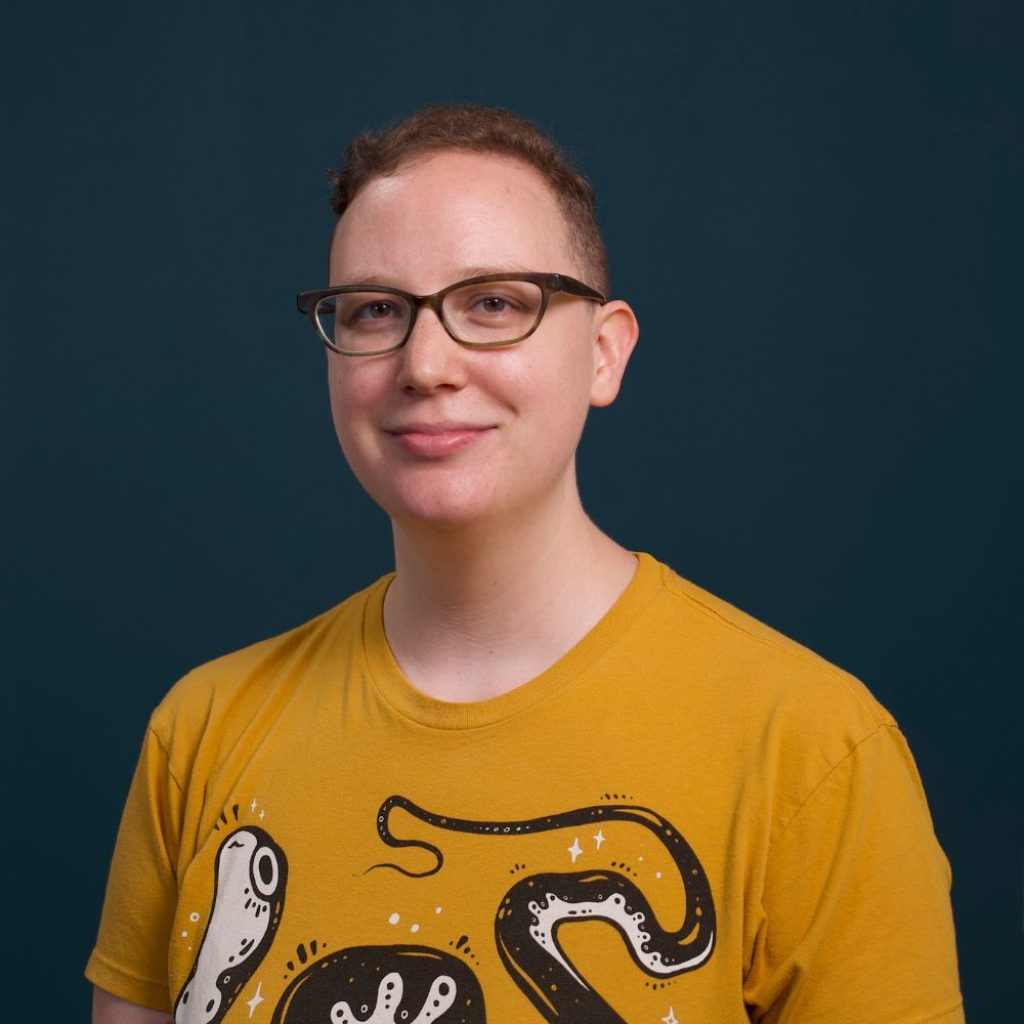 Melanie Kassel
Performance Editor
About Author
As Sleep Advisor's Performance Editor and a certified sleep science coach, Melanie writes and edits content throughout the site to ensure it's accurate, engaging, and up-to-date.
Education & Credentials

Certified Sleep Science Coach
More Reading: