Transparency Disclosure – We may receive a referral fee for products purchased through the links on our site…

Read More

.
Disclaimer – Nothing on this website is intended to be a substitute for professional medical advice, diagnosis, or treatment…

Read More Here

.
Weighted blankets can be a comfortable addition to your sleep space that also help you achieve better rest. People use weighted blankets to reduce anxiety and insomnia and to relax after a stressful day. That being said, if you're a hot sleeper, you may think a weighted blanket could make things worse.
This is where cooling weighted blankets come into play, helping hot sleepers get the same benefits without the added warmth. Follow along as we highlight the best cooling weighted blankets and what makes them stand out. We'll also talk about some important buying considerations and frequently asked questions about these blankets.
The Top Cooling Weighted Blankets Reviewed
6 Best Cooling Weighted Blankets
Editor's Choice
Gravity Weighted Blanket
Sleep Advisor Score
4.48 / 5
The Gravity Blankets Cooling Weighted Blanket stands out as one of the most versatile models out there as it's available in various sizes, colors, and weights, allowing sleepers to find their best match. You can choose between a Single size and a Queen or King if you sleep with a partner. The single size is 15 or 20 pounds, while the King and Queen are 35 pounds. The glass beads inside the blanket are hypoallergenic, while the cover is moisture-wicking and breathable to promote a cooler sleeping environment for hot sleepers. In addition, the cover is removable and machine-washable.
What stands out?
This cooling weighted blanket has precise gridded stitching that looks good and ensures the beads stay evenly distributed.
The breathable cover is made from luxurious fabric that helps wick away heat and moisture to keep hot sleepers cool. The cover is also available in three colors, making it easy to match with the rest of your bedding.
Most Therapeutic Cooling Weighted
Brooklyn Bedding Weighted Blanket
The Brooklyn Bedding Weighted Blanket not only has the calming and soothing benefits of weighted blankets but also has a warm and fuzzy feel to it for added comfort!
Sleep Advisor Score
4.80 / 5
Brooklyn Bedding has two weight options, so you can choose between 15 and 20 pounds, depending on how much you weigh. This therapeutic blanket provides deep pressure support, helping sleepers calm down and fall asleep better.
The cover is removable for easy washing and has two sides for a flippable design. One side provides comfortable warmth for those chilly days, while the other is cooling for those who usually sleep hot. The blanket has twelve loops and ties that ensure all beads are evenly distributed across the surface.
Why we like it
This dual-sided cooling blanket can also warm you up when you need more coziness to fall asleep. This versatility makes it a great option for people sharing the blanket.
Although this Brooklyn Bedding cooling weighted blanket is available in one size only, it measures 60 inches by 80 inches, which should fit most people.
Best Quilted Cooling Weighted Blanket
Baloo Weighted Blanket
Sleep Advisor Score
4.80 / 5
This Baloo Living weighted cooling blanket is the only quilted model made with cotton exterior and interior. The blanket has no synthetic and polyester liners, so it's gentle to the touch, cooling, and hypoallergenic. On top of that, the quilted pattern helps keep the glass microbead filling in place, so it's unlikely to pool or bunch in one place.
The blanket is available in several sizes, so you can choose based on the size of your bed. In addition, there are also three colors to pick from to match the rest of your bedroom. The Baloo Living has loops sewn into the seams at the corners, allowing you to secure it in place if you want.
What you should know
The quilted pattern helps keep the beads in place, so the blanket provides equal cooling across the entire surface.
This weighted cooling blanket is safe to wash in a machine using cold water and a gentle cycle. Wash with similar colors and dry on low heat to ensure longevity.
Best Organic Cooling Weighted Blanket
Bearaby Tree Napper Weighted Blanket
The Bearaby Napper is a unique weighted blanket that is a good match for hot sleepers and those who like a throw-size blanket. Click the button for the best deal on Bearaby.
Sleep Advisor Score
5.00 / 5
If you find organic materials important, you may want to consider this Bearaby Tree Napper blanket. This model is made from Tencel™ lyocell, a fabric derived from natural eucalyptus fibers. As a result, the blanket is not only soft and smooth but cool to the touch and hypoallergenic.
Sleepers can choose between 15, 20, and 25 pounds, depending on their weight. The company also offers several colors to pick from to match your bedroom. The blanket has a chunky knit that makes it feel equally plush as it looks.
Why we like it
Tencel™ is a unique material that wicks away moisture, which is an important feature for hot sleepers. The material is biodegradable, sustainable, softer than silk, and more cooling than linen.
The company offers a 30-day trial with this weighted cooling blanket, giving you plenty of time to decide if it's the right fit for you.
Best Washable Cooling Weighted Blanket
Layla Weighted Blanket
Like Layla's mattresses, this weighted blanket has two sides with two different feels.
Sleep Advisor Score
4.40 / 5
This Layla weighted blanket is designed to improve sleep quality and relieve stress and anxiety. The blanket delivers deep touch pressure, which should help alleviate restlessness.
Sleepers can choose between three weights: 15, 20, and 25 pounds. The company also offers three sizes, so you can choose an option based on the dimensions of your bed. This blanket has cotton on one side and a mink-like feel on the other that's more suitable for hot sleepers as it's cool to the touch.
What's worth mentioning?
This is a washable blanket, so you can just throw it in the machine using cold water and a gentle cycle. You can also tumble dry it on low.
The Layla weighted cooling blanket has glass beads sewn between two poly-fill layers, so it's noise-free. In addition, it has hexagon stitching to keep the beads spread evenly.
Best Dual-Sided Weighted Blanket
DreamCloud Serenity Sleep Weighted Blanket
Find your zen with the Serenity Weighted Blanket. It's dual-temperature and designed for relaxation. We suggest 8-15% of your body weight for the most comfort.
Sleep Advisor Score
4.80 / 5
Are you typically a hot sleeper but tend to feel chilly at times? If so, this DreamCloud weighted blanket may be the best option. The DreamCloud Serenity weighted blanket has phase-change technology that absorbs heat to keep you cool during hot nights. However, it also has a mink side that can warm you up when you're feeling cold.
Another feature worth noting is the antimicrobial cover that helps maintain the blanket fresh by keeping bacteria away. The cover is also removable and machine-washable, making it easy to keep clean even if spills and accidents happen.
What stands out about it?
The DreamCloud Serenity weighted blanket has glass beads in polyester fiber fill that's quilted in 5.5-inch squares. This allows the beads to stay evenly distributed even after years of use.
The blanket is available in navy, tan, and grey, and you can choose between 15 and 20-pound options.
What are Cooling Weighted Blankets?
Cooling weighted blankets are made from breathable materials to help hot sleepers rest easier. Commonly used materials are lyocell, cotton, viscose, and wool.
However, what sets them apart from regular cooling blankets is their weight. These blankets usually have glass beads, pellets, or other materials that help create that add weight for that comforting feel. Most models are between 5 and 30 pounds.
Weighted blankets are significantly heavier than regular blankets. The added weight is said to enhance relaxation and reduce anxiety1 by providing a hugging feel. As a result, this could help improve sleep.

What to Consider When Choosing a Cooling Weighted Blanket
When picking a weighted blanket specifically, there are additional considerations that are different from a standard cooling blanket.
Price
Cooling weighted blankets can cost anywhere between 100 to 300 dollars, depending on the size, weight, materials, and the brand itself. High-end brands that use high-quality materials are typically more expensive. However, heavier blankets and those with proprietary cooling technologies may also be more costly.
Weight of the Blanket
Weighted blankets can be between 5 and 30 pounds, but you should always consider your body weight before choosing. Your weighted blanket should be about 10 percent of your total body weight. For example, a person weighing 100 pounds should find a 10-pound blanket comfortable enough. However, remember that not all brands offer the same weight options.
Size
Most weighted blankets are available in a few sizes, although some brands only offer a single size. For this reason, this is worth checking before you buy. Also, remember that you shouldn't have the sides of your weighted blanket hanging from the sides of the bed, as this can cause the blanket to stretch too much. Additionally, a larger size could mean a heavier feel, so keep this in mind too.
Materials
The materials these blankets are made of will vary, and they can affect the weight, temperature regulation, and general feel. In most cases, glass beads are used for the filling to add weight. However, these beads are also used because they don't trap heat, which makes them a good option for cooling blankets. You should also check how the beads are kept in place to prevent them from creating clumps.
Quality and Durability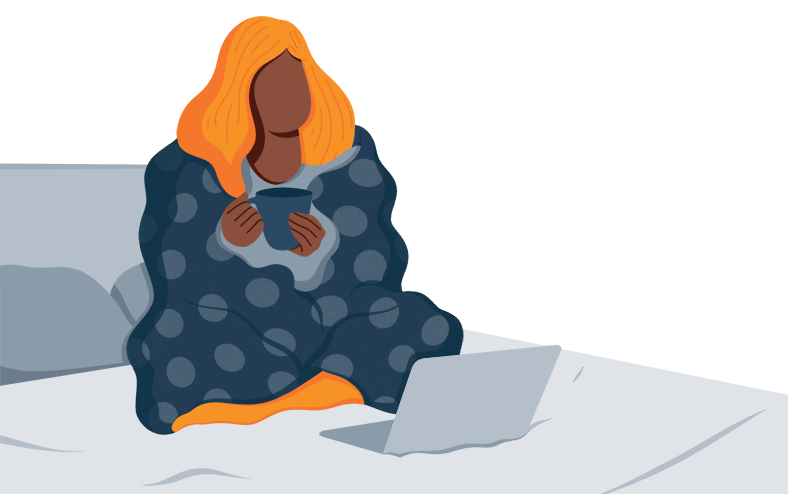 The overall quality and durability is important because this will impact how well the products performs and how long it lasts. Especially if you purchase a more expensive option, you want a well-made blanket that'll last you a long time, even with regular use. This is often achieved by choosing a reliable brand that uses premium materials and incorporates strong stitching to provide a durable product.
Cleaning
You should always be careful when it comes to cleaning because not all models can be washed the same way. Some weighted blankets are machine-washable, while others aren't. This is something you can easily find out by reading the label or checking the manufacturer's website. You may also want to check if the cover is removable and washable so that you don't always have to wash the entire blanket.
Trial and Warranty
Whether or not a weighted blanket has a trial and warranty depends on the brand. Some companies allow a trial period for customers to test the product and others don't. The same goes for warranties, with some offering a 1-year warranty and others offering up to 5 years. Either way, this is valuable information worth looking into before you decide on a blanket.
Who Should Not Use a Weighted Blanket?
Although weighted blankets are comfortable and relaxing, they're not suitable for everyone. For example, people with obstructive sleep apnea, asthma, and chronic obstructive pulmonary disease should avoid these blankets.
You should also avoid placing a weighted blanket on a baby, toddler, or any person who can't adjust, move as easily, or communicate because they could suffocate. If unsure, it's best to talk to your doctor, especially if you want to buy a weighted blanket for your child.
Frequently Asked Questions
Does a cooling weighted blanket work?
A weighted cooling blanket is meant to help with relaxing and providing a deep hug for people who struggle with anxiety and insomnia. These can help hot sleepers cool by incorporating cooling materials and technologies often used in cooling sheets, mattresses, and pillows. There is no guarantee that they will provide enough cooling for everyone, which is why if you're an extra-hot sleeper, we recommend only getting a blanket with a trial period so you can test it out for yourself.
How do weighted blankets not make you hot?
Cooling weighted blankets are specifically made to avoid making you hot because they're constructed with cooling materials such as cotton, wool, and glass beads. These blankets are often more breathable, so they shouldn't retain heat in the same way a regular weighted blanket might.
How much does a cooling weighted blanket cost?
Cooling weighted blankets usually cost between 100 and 300 dollars, but you may come across a few more expensive models. The price typically depends on the brand, materials, size, weight, and overall quality of manufacturing.
How heavy should a weighted blanket be?
Weighted blankets can be up to 30 pounds. However, you should be careful because using a blanket that's too heavy can be more harmful than helpful. In most cases, it's recommended you stick to a blanket that's about 10 percent of your body weight.
What is the best cooling weighted blanket?
The best cooling weighted blanket should be one that fits your needs and preferences. This is a blanket that works for you, so its size, weight, and materials should provide comfort, cooling, and relaxation.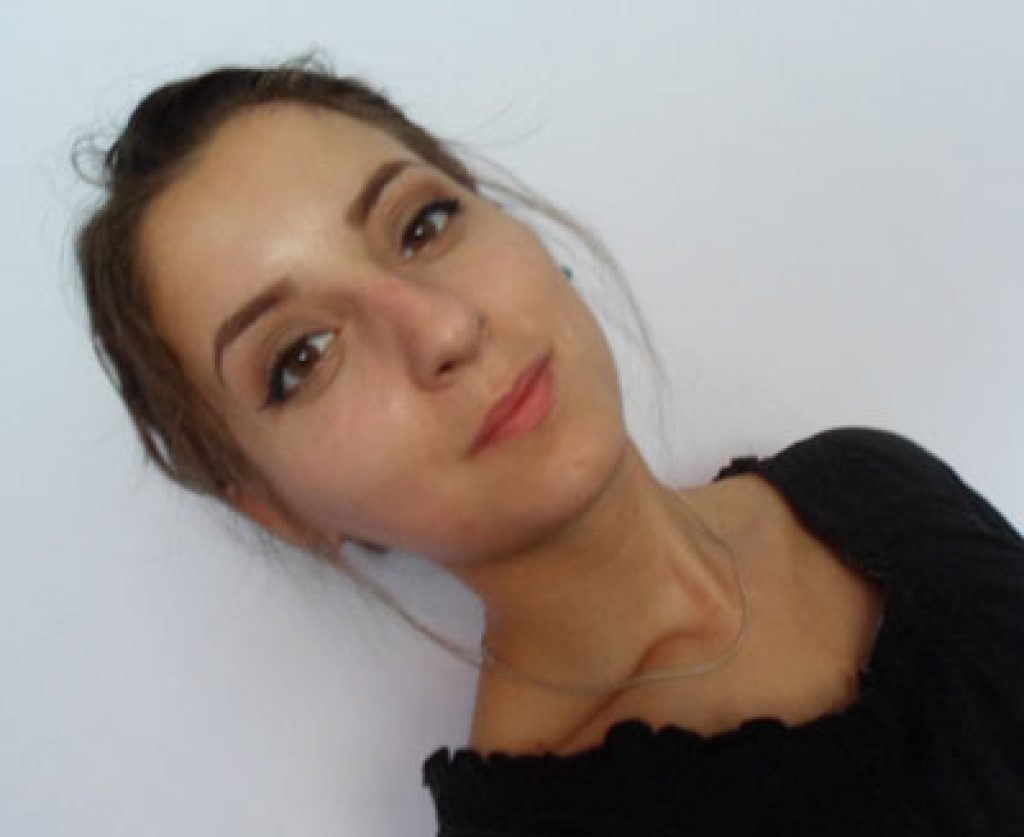 Olivera Jancikin
Content Writer
About Author
Olivera is a content writer for Sleep Advisor and is enthusiastic about sleep. She firmly believes in the benefits of daytime naps on top of getting a full 8-hour sleep at night.