Point2 Homes News covers real estate market trends and news, developing original studies on everything related to real estate.
Taking measurements may not be the most glamorous part of redecorating your home, but it is one of the most important steps. It's imperative to get the measurements right or you could end up with an expensive piece of furniture that doesn't fit in your home.
Measuring a room for furniture is not quite as simple as it may seem. Unfortunately, you can't just measure the spot where you plan to put the new item and be sure it will fit. To avoid any unpleasant surprises when your new furniture arrives, follow these steps for taking accurate and comprehensive measurements.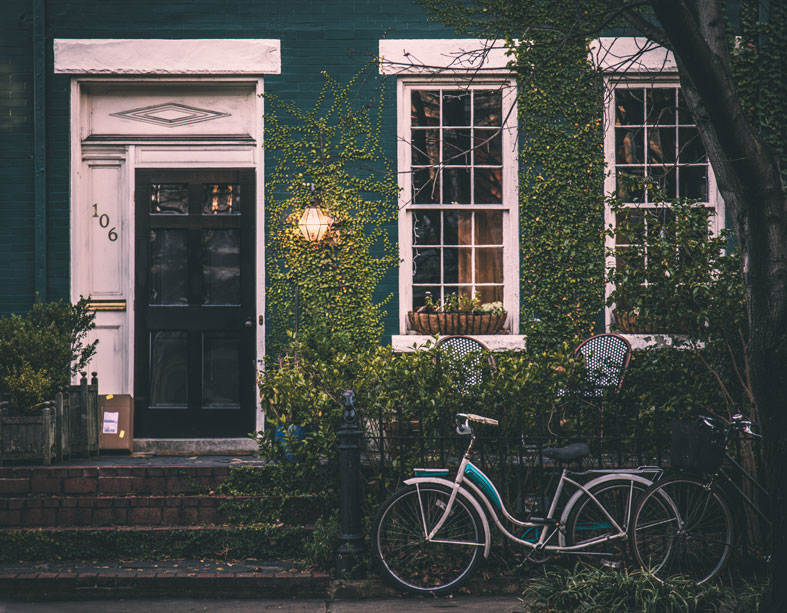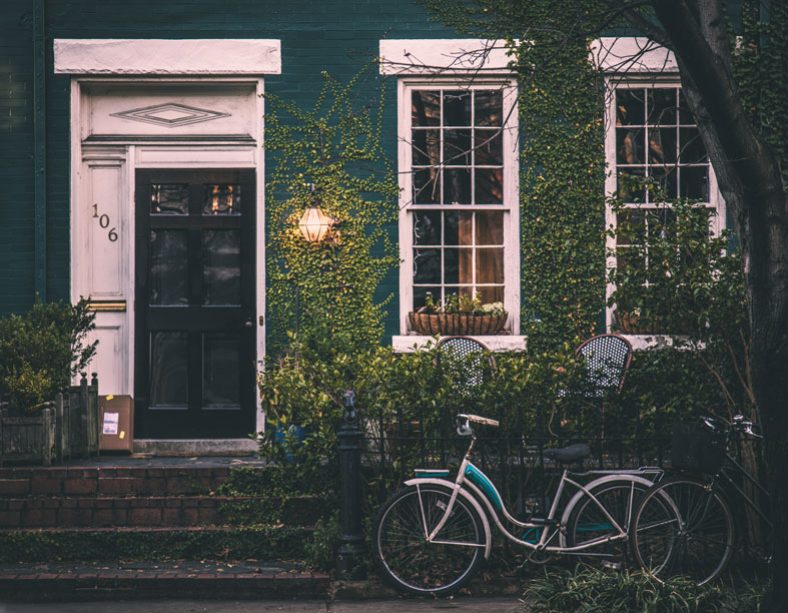 Measure the Doorways
When planning for new furniture, your first instinct is probably to measure the room. But it's equally important to measure the doorways. It doesn't matter how big the room is if you can't fit your new couch or bed through the door.
Start with the front door and then measure all interior doorways your furniture will have to pass through. When measuring doorways, be sure to measure both the width and the height from the inside of the frame.
Don't Forget Hallways
Once you're sure your furniture will fit through the door, you also have to verify that it will fit down the passageways in your home. Follow the route your furniture will take and carefully measure hallways and stairways. Don't forget to include the diagonal measurements, especially if you're bringing in a large piece such as a new box spring mattress. Be sure to take note of any tight corners that may pose a challenge.
Make Note of Obstacles and Obstructions
It's also important to account for any obstructions that block the path of delivery. Overhead light fixtures can hang down into the proposed pathway. Other obstacles such as chair railings, banisters, and bulkheads can also pose problems when it comes to moving large items.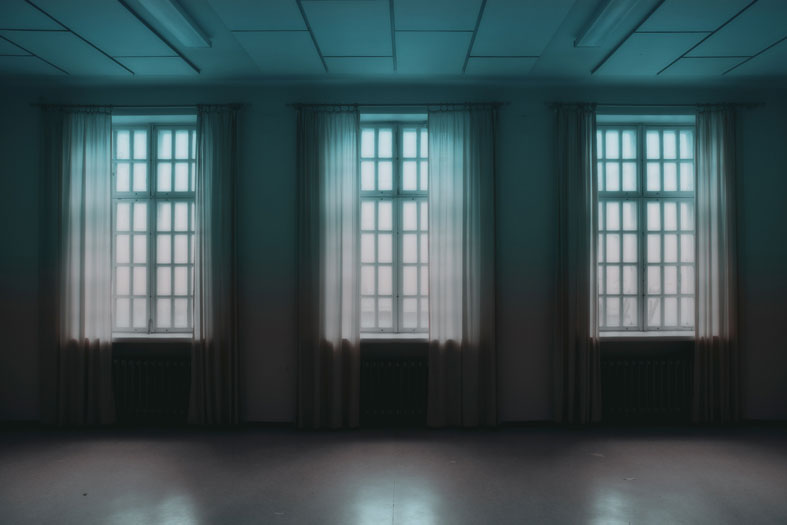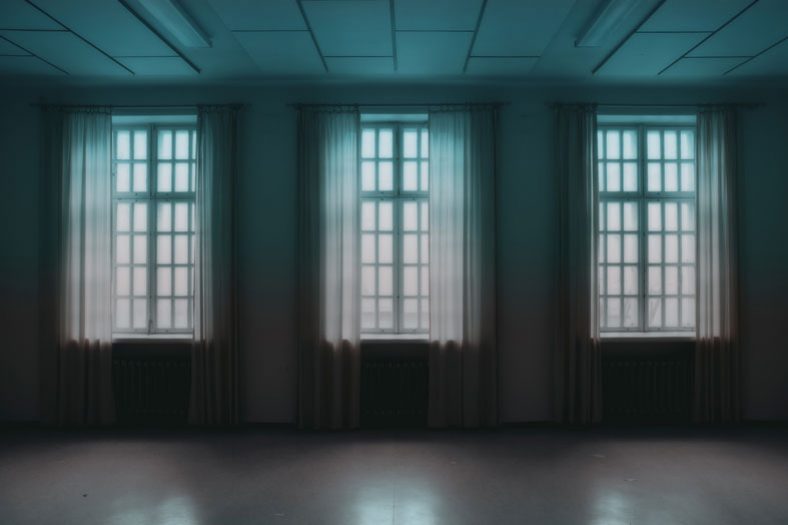 Measure the Room
Start by measuring the length, width, and height of the room. When measuring large rooms, it's best to work with two people to get accurate dimensions. If you have access to a laser measurer, this can make the job a lot quicker and easier. 
You should also measure the distance from the entrance of the room to the opposite wall. This will help determine if you will be able to bring the furniture into the room and maneuver it easily into place.
Once you know the size of the room, measure the location of any doorways and windows. This will be important if you plan to place furniture in front of the window. When measuring windows, be sure to include the distance from the floor to the window frame. Lastly, you should include the dimensions and location of any architectural features such as fireplaces, radiators, and built-ins.
Make a Plan
Now it's time to take all those measurements and apply them to a room plan. This will help identify any areas you may have missed when measuring. It will also give you a visual guide to ensure your new furniture fits in the room with your existing pieces.
Start by making a rough sketch of the room you're planning to furnish. Be sure to include all windows and doors and make note of built-ins or odd nooks. Now write all your measurements on the plan. You should take this plan with you when shopping to ensure you don't forget any important details.
Measure the Furniture
Now that you know the size of the space you have to work with, start shopping! Once you find the perfect new (or new to you) piece, you'll also have to measure it. Be prepared and carry a tape measure with you when shopping for furniture. Some stores will have the exact dimensions available, but you don't want to leave that to chance.
Make sure to allow for at least 4 inches of clearance around any piece you plan to bring in. Most furniture comes in some sort of packaging that will make the item slightly larger. A bit of breathing room will also save your walls and new furniture from damages. You clearly don't want your Santa Clara or Los Angeles home to go through any deterioration while doing your best to make it look beautiful, don't you?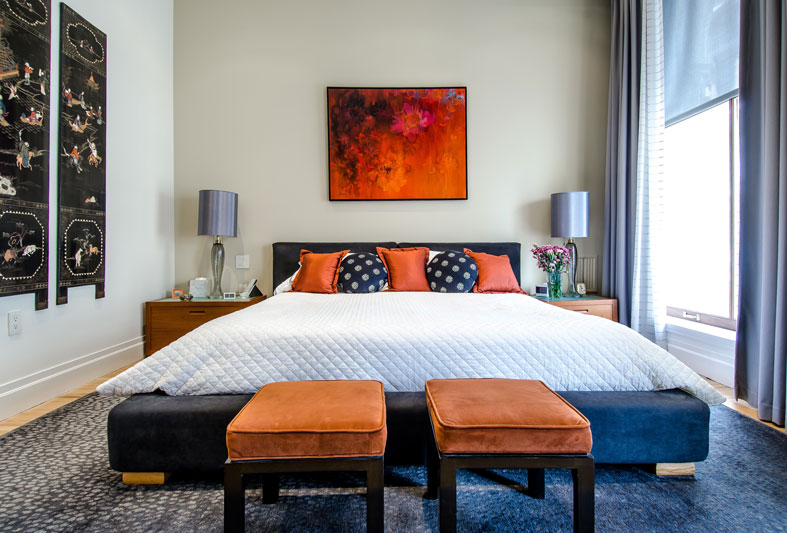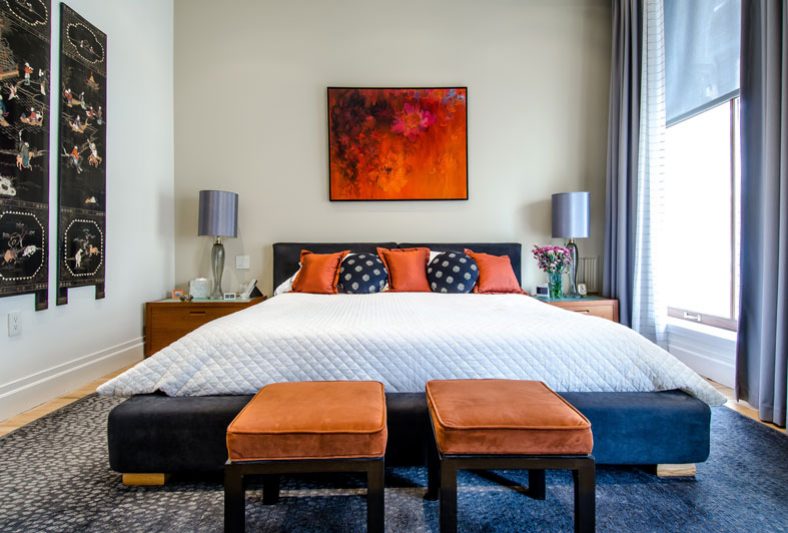 Bedroom Furniture Tip!
You can save time when planning to purchase a new bed if you know the standard sizes for mattresses. While you should always double check the dimensions with the manufacturer, these are the common ones you should take into account:
Twin – 39" X 75"

Full – 54" X 75"

Queen – 60" X 80"

King – 76" X 80"

Cal King – 72" X 84"
Now you're armed with our best advice for measuring furniture. You can apply these helpful measuring tips when furnishing your new residence or while redecorating your current home.